How To Fix Bleached Hair That Turned Yellow!
A bad at-home hair dye is not a new predicament to be in. We've all been there, desperate to get our hair done but with no money or time to book a professional stylist at a salon. So, we turn to some home remedies such as boxed bleach and ammonia-filled dyes.
The problem with this is that we usually don't know what we're doing, and a five-minute tutorial from YouTube won't make that big of a difference in the process. If your DIY color job came out yellow, you don't need to hide under your blankets for days. There are some easy solutions for botched blonde jobs to help you out.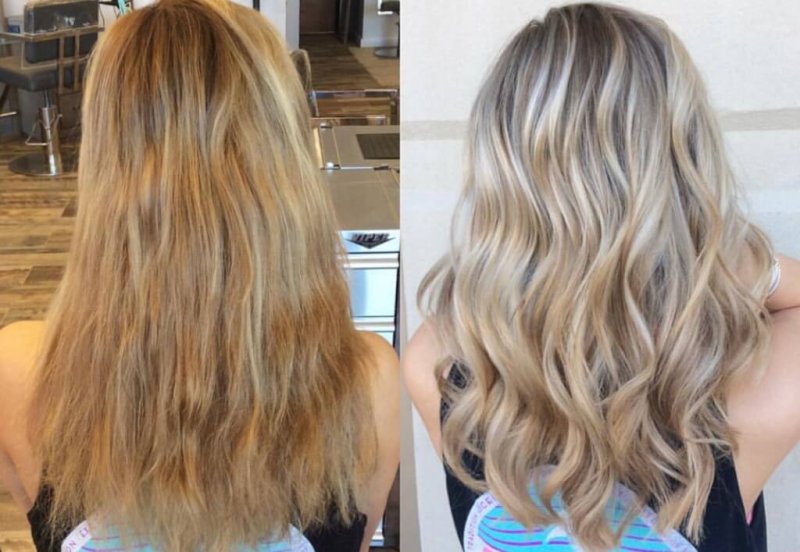 Firstly we need to ask the question why. Why did your hair turn yellow and brassy? Well, if you have naturally dark hair, it's hard to get an icy blonde right off the bat. All hair has underlying pigments that contribute to a complex and rich shade. These underlying pigments are typically hard to lift and will result in some yellow tones and orange tones.
Another reason for the yellow-toned bleach job is that the mineral or chemicals from the bleach or other dyes that are in your hair may be developing an off-color.
For whatever reason caused your yellow hair, the important thing to realize is that it's fixable! Don't panic if it's not looking desirable right now, you can definitely turn this around.
How can I fix bleached hair that turned yellow?
There are a few ways you can fix yellow or brassy hair. The first and most common way to rid your hair of yellow tones after bleaching is by using a purple shampoo, conditioner or toner. You need to tone out the yellow. Purple shampoo is an easy and affordable way of doing it at home.
You simply use it in the shower, lathering it up and letting it sit for the directed time on the bottle instructions. Then, rinse it out and watch the yellow buildup fade away. Be cautious to not leave it on too long, no matter what some viral hair hacks may say.
Leaving your purple toning shampoo on for too long will transfer those purple pigments onto your hair rather than just toning it.
Our two top picks for purple shampoo include the Redken Color Extend Blondage and the Biolage ColorLast Purple Shampoo. These two are well-loved brands that have great results for brassy-toned hair.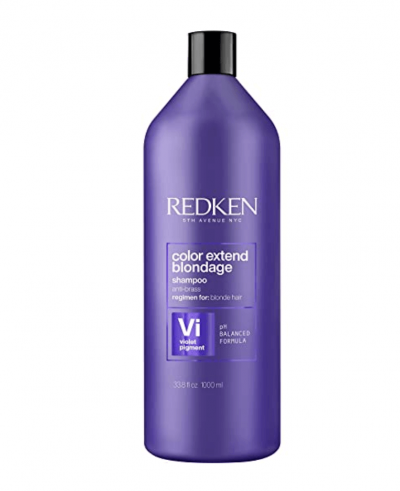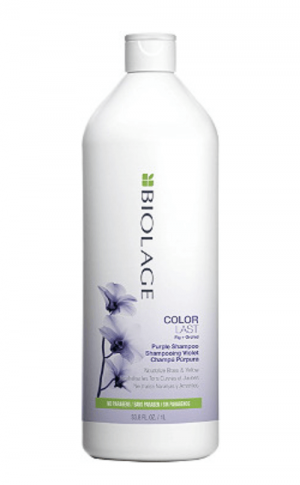 Another way to fix the yellow and brassy tones is to bleach it again. Wait a few days to do this so that your hair can relax between bleach sessions. Bleaching your hair one more time will most likely even out the color and get rid of the yellow.
Depending on your hair type, natural hydration, undertones and more, it can possibly be damaging to your hair to bleach it again. This being said, if you are going to take this route, try using Olaplex.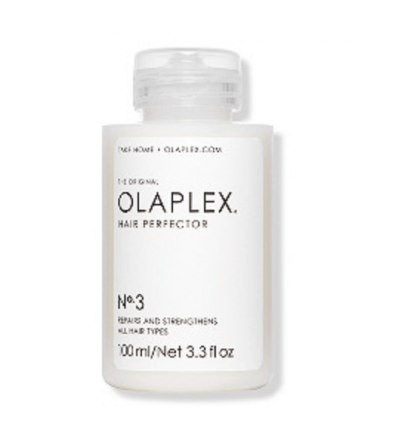 Olaplex has bond repairing technology for damaged hair that is used by stylists worldwide to help in the bleaching and post-bleaching processes. It might be pricy, but the results are worth it.
Olaplex has many different kinds of treatments with different purposes. It's important to read and follow the directions of each to make sure you're using them to their full potential!
The last-ditch attempt way of fixing yellow hair is hair dyes. Using an ashy blonde hair dye will probably cover that yellow tone, even out your overall hair color, and give it some life back. Many people will tell you not to use boxed blonde hair color, but there's no shame in using them!
Some of us can't afford to go get our color done professionally by a colorist and box dyed is a cost-efficient and full-proof way of getting the color you want.
L'Oreal Paris Superior Preference Fade-Defying + Shine Permanent Hair Color in 7A is a dark ash blonde that is flattering on so many skin types.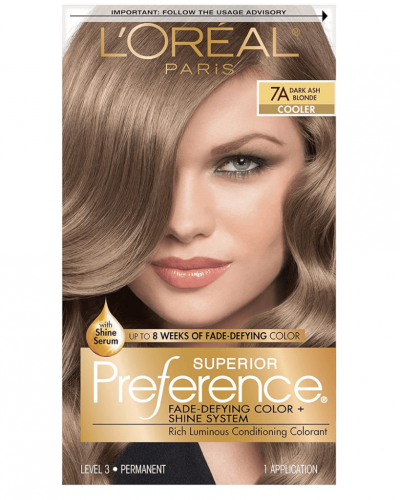 L'Oreal Paris Excellence Crème Permanent Hair Color in 8.5A is a Champagne Blonde that is slightly lighter and less neutral. It also has Ceramides, Pro-Keratine, and Collagen in the formula for extra protection.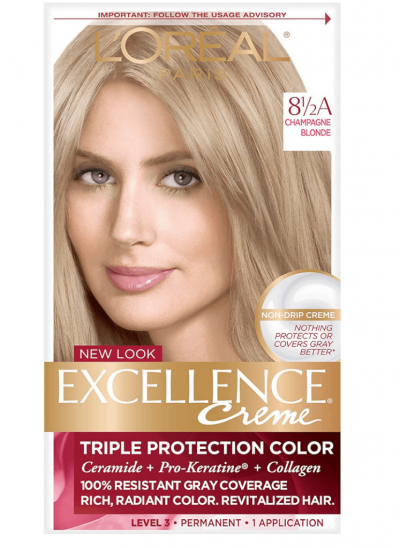 You can also always go darker. If you're worried about your hair not dyeing evenly, you have another option but you may not want to hear it. If your end goal was to go blonde, hearing that brunette is your best bet might get you down.
But, in our books, it's better to have healthy-looking brown hair than blonde hair with an unsightly bleach-caused yellow tint. You can go black or brunette using a multitude of hair dyed including Arctic Fox which will be gentler on your hair than box dye. If you are going darker, you should be filling your hair.
If you don't know what filling your hair means, it essentially is the act of putting range or red dye in your hair before dying it brunette or black. This will give your hair a more complex tone and eliminate the possibility of it turning green as a chemical reaction to blonde dyes or bleach.
Or another option is to go bright and bold. If there was ever a time for blue or purple hair, it's this moment right now! Ditch the yellow hair and give it a punky pink because… well, why not! Hair grows back and color will fade, so choose a color that you love. Whether that's a natural brunette, a fire red, or a natural blonde.
There are endless possibilities when it comes to hair dye and you should explore the color that you feel best in. Arctic Fox has some of the best bright colors to work with, but you can also go with Manic Panic, or Punky Colour for a similarly bold and non-damaging hair dye option.
Before using any dye, do a strand test and a patch test. Strand tests are important to make sure that the color deposits as the shade you were expecting and a patch test is vital to ensure that you're not allergic to any ingredients in the dye you're using, specifically the pigments or silicones present in the formula.
This is an important first step and will contribute to healthy hair and desirable end result.
Subscribe to our Newsletter