You Need These Skims Dupes In Your Life: Skims Loungewear Super Dupes
SKIMS is a brand of minimalistic loungewear, essential shapewear, and everyday undergarments by Kim Kardashian. What started out as a shapewear and waist training online brand has expanded to some of the best loungewear we've seen in recent years.
Many of her pieces have gone viral for being extremely comfortable and flattering on all body types. Although, with the name attached to it being Kim Kardashian herself, the prices aren't as liked as the clothes are.
We've researched the most popular loungewear items on the entirety of the SKIMS website and found you the best budget buys for each. These dupes will keep you looking cozy and chic but at a better price!
1. SKIMS Cozy Knit Set
The three-piece cozy knit set in the color Bone is still a huge hit. It started off with a basic tank top and a long robe in the same cozy knit material. Now, that same fabric is being used in shorts, wrap tops, leggings and more so you can mix and match to make your perfect set.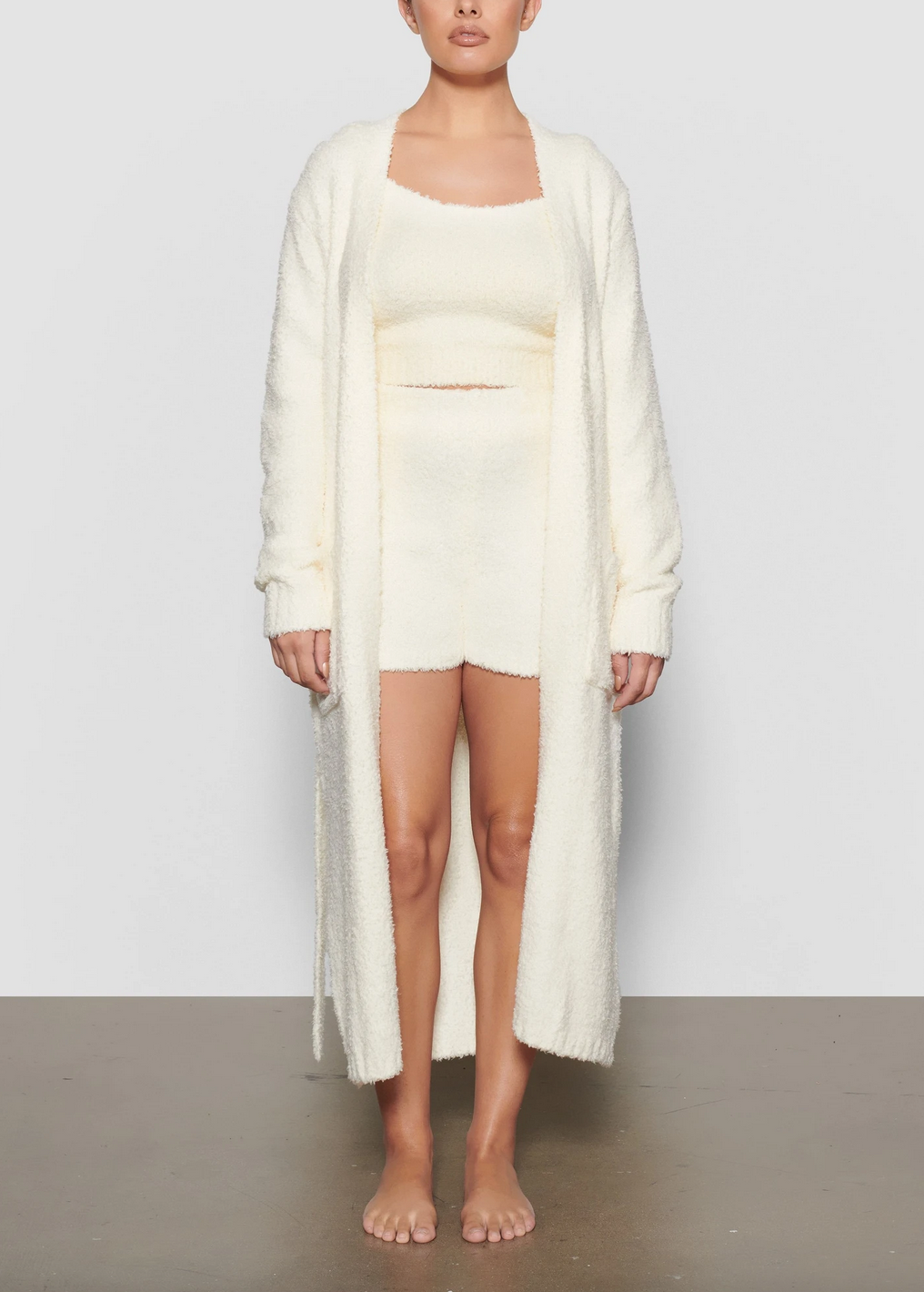 But, the original three-piece set has since been replicated for a fraction of the price. The Cream Chenille set from Pretty Little Thing includes a scoop neck tank top, high-waisted flared pants, and a belted cardigan. Each piece of this set is between $15 to $35 whereas the skims ones range between $85 to $208.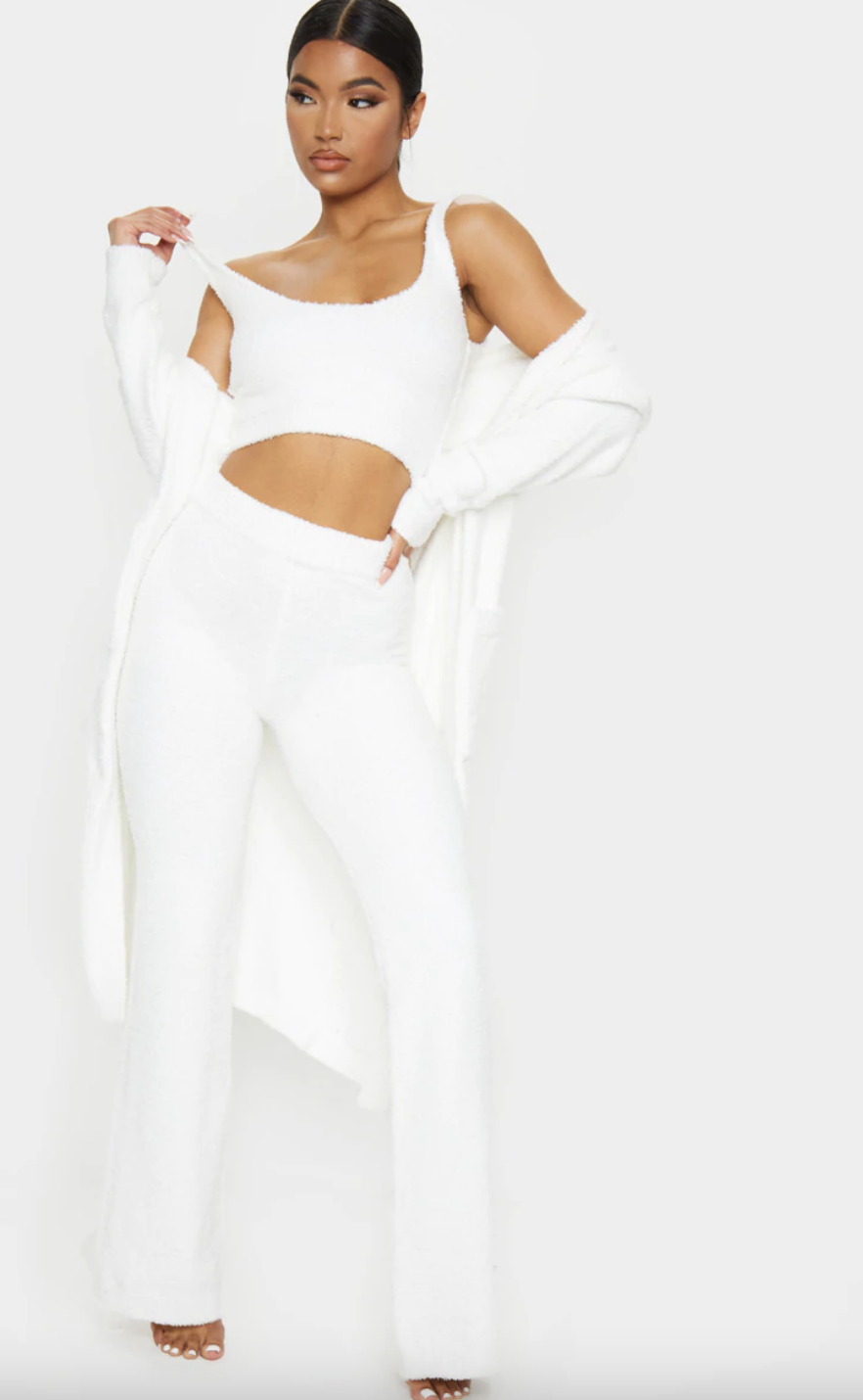 2. SKIMS Soft Lounge Long Slip Dress
The Soft Lounge Long Slip Dress is the most recent viral loungewear item off of SKIMS. A Shein dupe went viral on Tik Tok for being so close to the real deal that it's hard to tell the difference. Unfortunately, sites like Shein usually come with a pretty big customs price tag as well as iffy material. Each order is a hit or miss.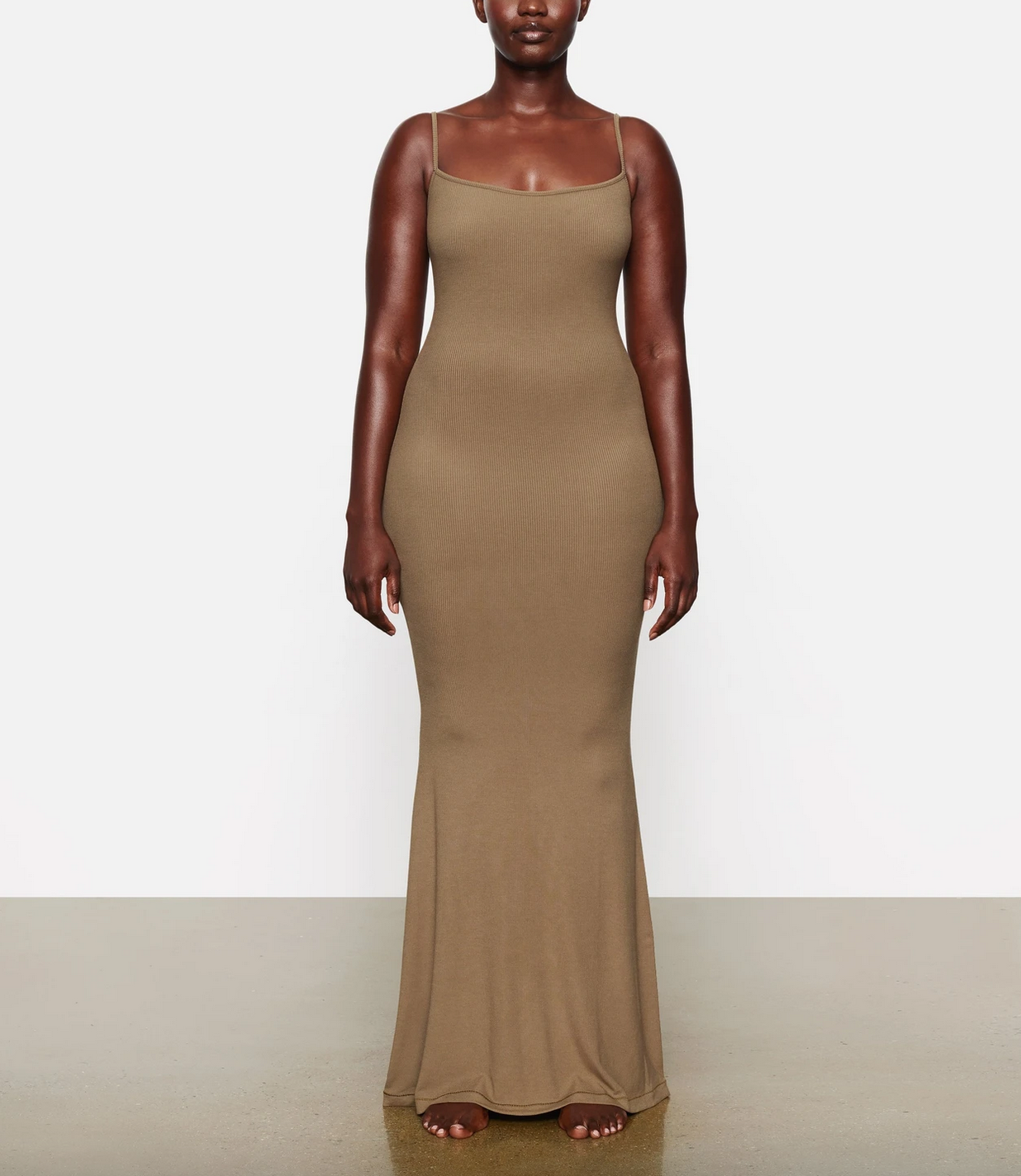 But, we've got you covered with a full-proof dupe that we know you'd love. The Boohoo Basic Strappy Maxi Dress. While the original is ribbed and this Boohoo replacement is not, it doesn't take away that likeliness of the fit and style.
This super comfy jersey material similarly clings to your body. It has a square neckline that mimics the SKIMS original as well. This dress retails for $20 which is a fraction of the $127 SKIMS twin.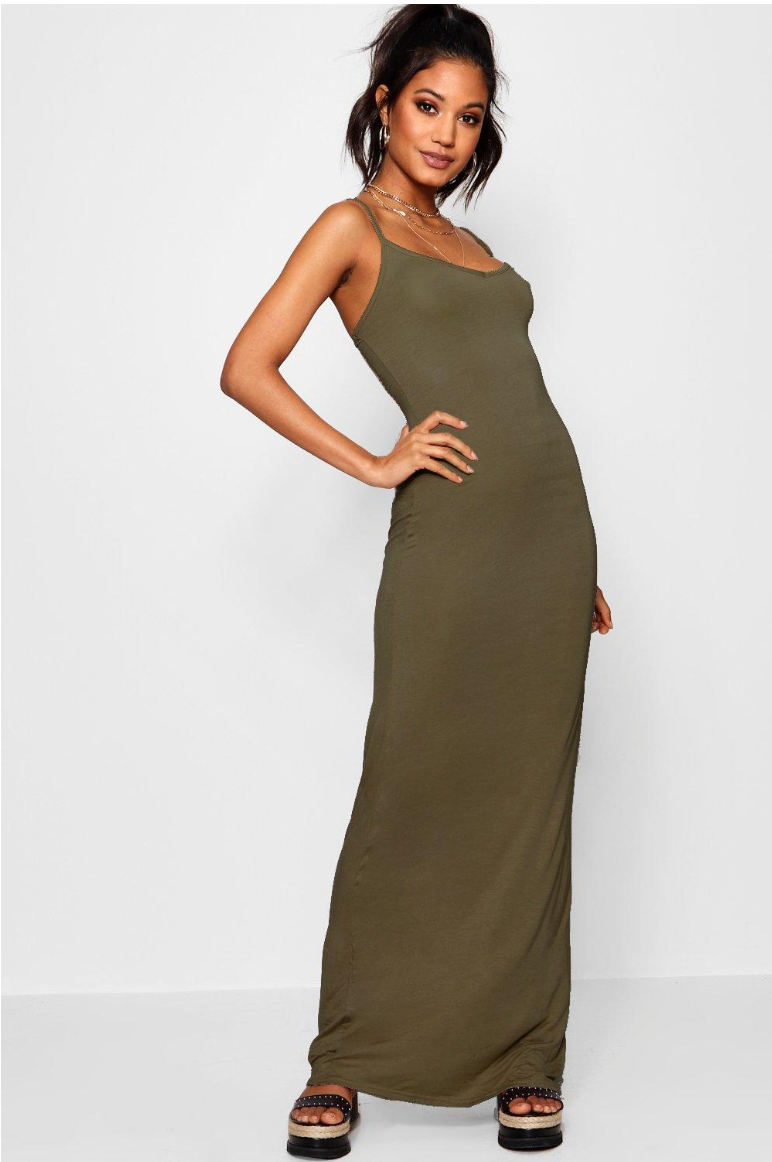 3. SKIMS Soft Lounge Slip Dress
Everyone loved the Soft Lounge Long Slip Dress, so Kim made it mini. This mini slip dress features adjustable straps, a scoop neckline, and a soft material that'll hold you in and make you feel your best. Unfortunately, for $111, our wallets might start rebelling.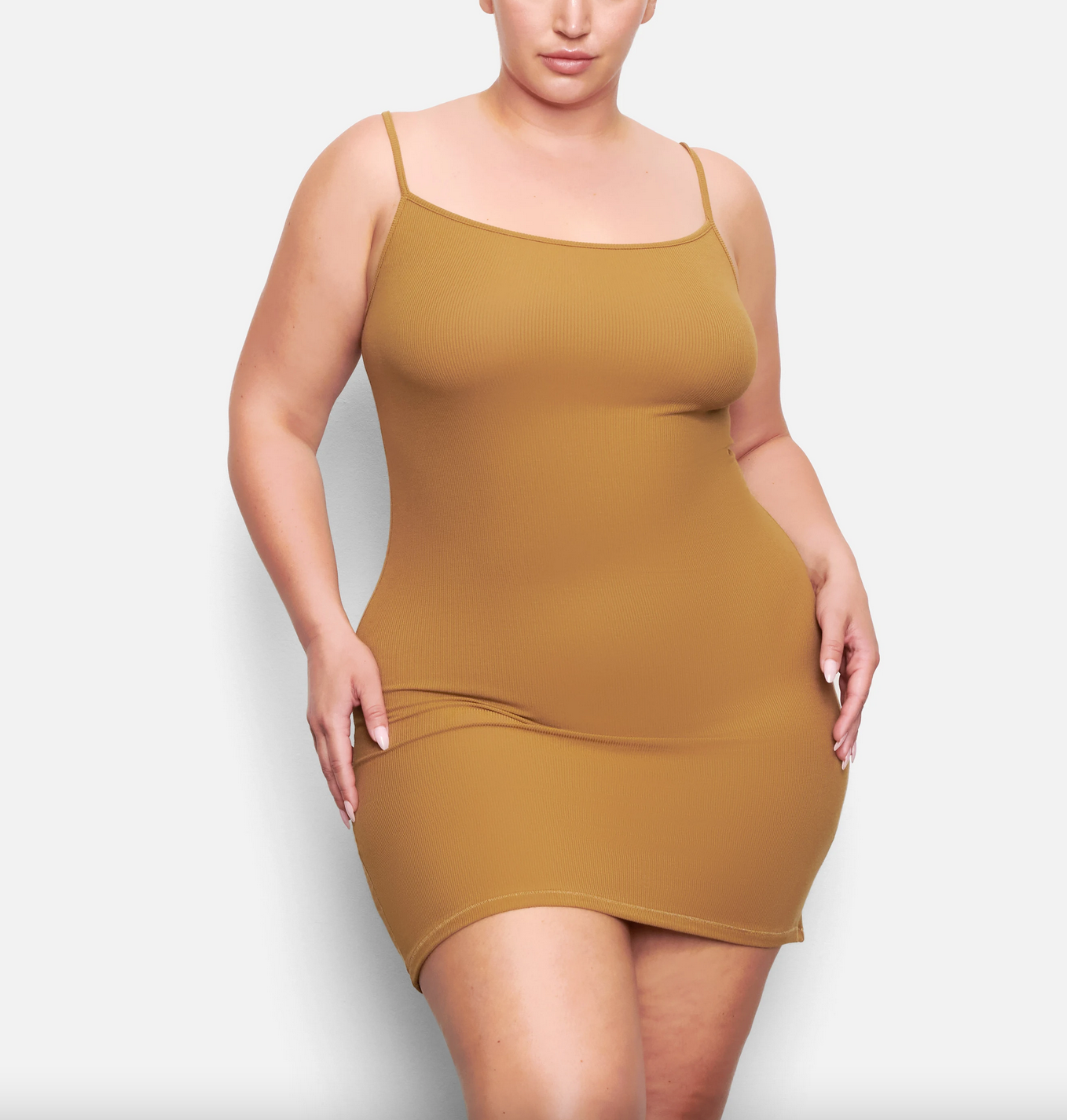 This Amazon dupe will give you that sexy, minimalistic look for only $18. The LCNBA Sexy Spaghetti Strap Tank Dress is a stretchy, comfortable mini dress that you can dress up or down.
Like its SKIMS counterpart, this dress features a scoop neck detail as well as fully adjustable straps for the same custom fit. Everything you loved about the SKIMS original, this LCNBA dupe has it all.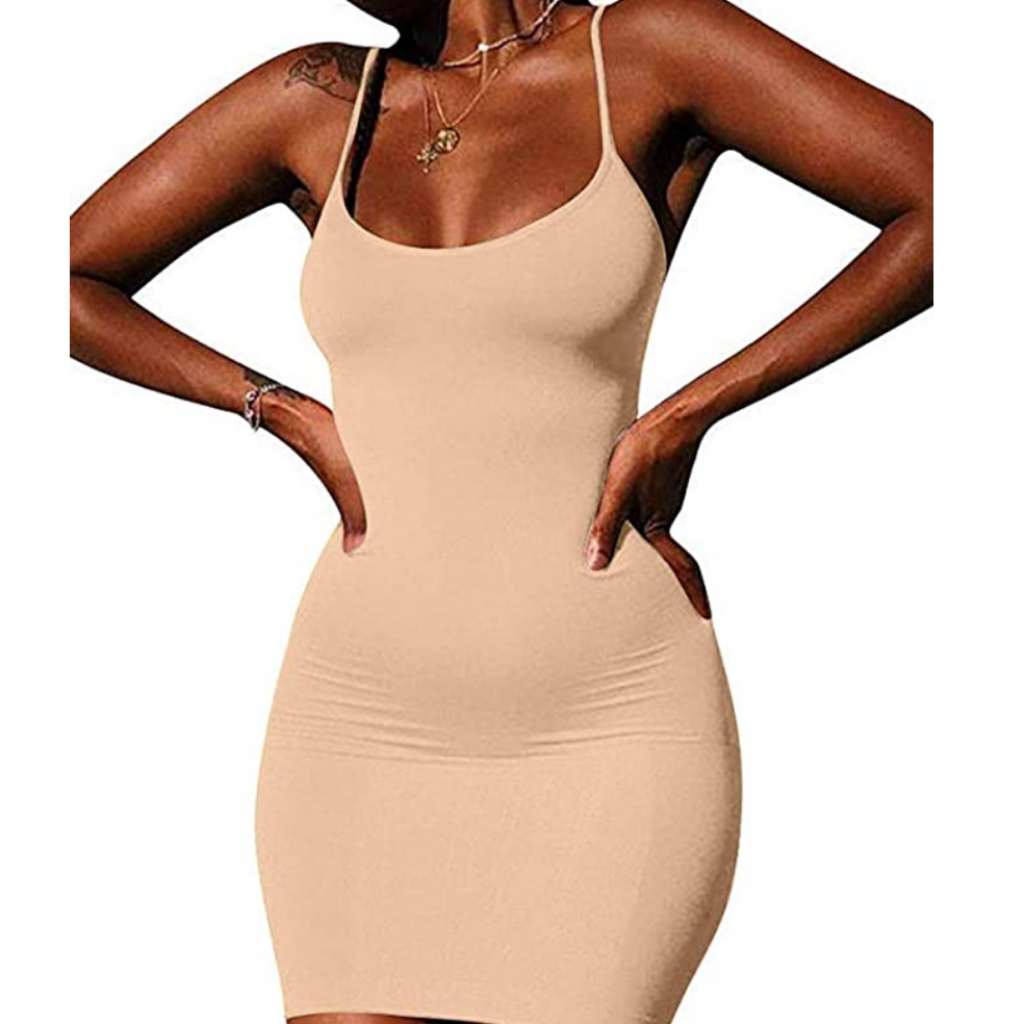 The SKIMS Slides is a super-soft, plush faux fur made to give you the ultimate indoor comfort. They're a basic slide made for home use as part of their loungewear and sleepwear sets. They come in the classic SKIMS colors and look so comfortable we could cry. What's really making us emotional is the scary $78 retail price.
This Amazon slide is a great replacement. Just as comfortable with the same simple design. KOLILI Slippers for Women feature a thick memory foam that is designed to provide reliable support.
The fluffy material is warm and enveloping, giving you that cloud-like slipper experience you're hoping for. It comes in a few shades including fuchsia and white leopard, but their grey and black options are very SKIMS-esque.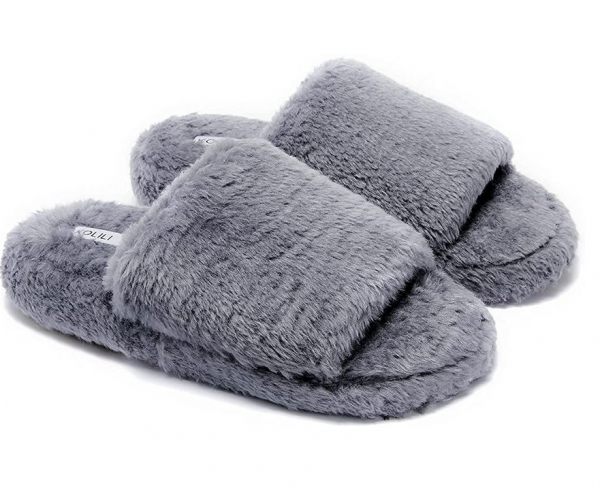 Most Read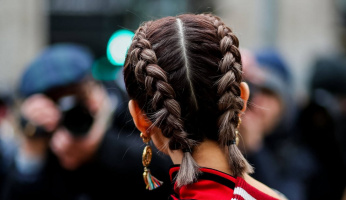 Subscribe to our Newsletter