The Best Makeup Remover Balms of 2023

After a long day of clogging our pores with foundations and powders, liners, and lipsticks, we all long for that moment of release when we finally take it all off.

While makeup wipes and micellar water might seem like the easiest and most accessible options, they're mostly alcohol-based which will dry out your skin and potentially damage your skin's natural moisture barrier.

It's important to invest in a makeup cleansing product that gently removes product and buildup without using harsh ingredients that will cause damage to your skin.

Your skin craves moisture. Your skin cells use moisture to help heal any blemishes and wounds, while also reducing the appearance of fine lines and wrinkles.

Keeping these important skincare reminders in mind, we've compiled our favorite makeup removing and cleansing balms to help you keep your skin looking and feeling its best.
Our top 3 picks
Our Top 5 Picks!
This balm is an innovative three-in-one technology that cleanses, removes makeup, and provides a boost of antiaging serum for younger, healthier-looking skin.
Read more
It has a blend of hyaluronic acid which locks in moisture, peptides to reduce the appearance of wrinkles, and ceramides to support the natural skin barrier. This product can be used on all skin types as it was developed alongside dermatologists as well as clinically tested.
To use, simply massage onto dry skin and then rinse well with warm water, wiping off excess product and water with a face cloth.
For intense hydration and a deeper clean, leave the product on for 60 seconds and then continue to rinse well with warm water and use a face cloth to wipe off any lingering product
2

. Clinique Take The Day Off Cleansing Balm
Clinique is a well-known, well-loved brand of makeup and skincare. Their Take The Day Off Cleansing Balm is an Allure Best of Beauty award winner and we can understand why!
Read more
This gentle cleanser removes makeup and product buildup effectively. As you use the balm, it turns into an oil, melting away face and eye makeup with ease.
It's a non-greasy, hydrating balm that nourishes the skin as it cleanses it. This product is great for sensitive skin but is also great for dry, oily, and combination skin types.
For best results, use your fingertips to massage the balm over dry skin. Rinse well with water, making sure to remove any leftover makeup, residue, and cleanser. Pat dry and follow up with the rest of your skincare routine.
3

. Versed Day Dissolve Cleansing Balm
Versed Day Dissolving Cleansing Balm is a medium-priced makeup removing balm. It's the perfect way to start your nightly wind-down routine, and the best first step to a double cleansing ritual.
Read more
This gentle cleanser is meant to melt away makeup and impurities without damaging the skin. In fact, the inclusion of Vitamin E and Jojoba Oil nourishes the skin with every use. This oil-based formula turns into a creamy milk consistency as you use it, working hard to get into all those pores and creases.
This product is best used on dry skin. Massage a dime-sized amount of product into your skin with wet fingertips on a dry face. Rinse thoroughly with warm water and pat your skin dry. Versed uses recyclable packaging.
To recycle the packaging, simply remove the cap, rinse any residue and toss it into the recycling bin. The jar's inner liner can be thrown out.
4

. The Inkey List Oat Cleansing Balm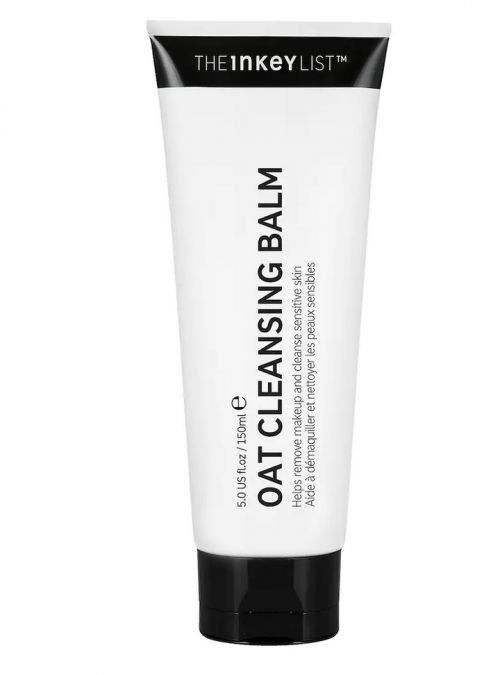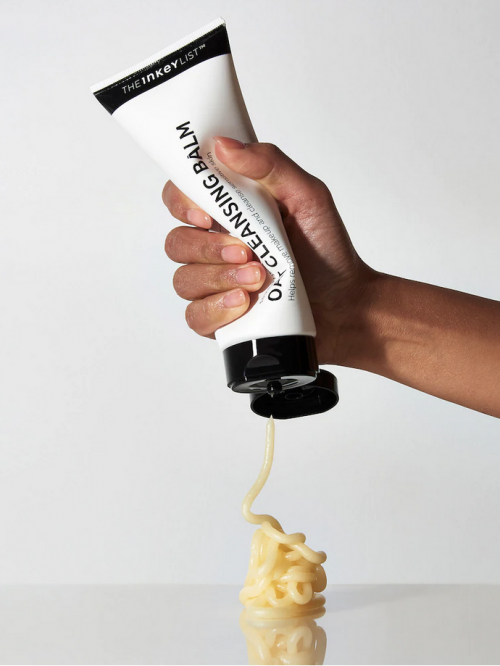 The Inkey List has found their place in the skincare market by being an affordable, approachable, and effective brand that uses a unique blend of ingredients for maximum results.
Read more
Their Oat Cleansing Balm gently dissolves makeup and oils without stripping the skin, leaving its natural moisture in place.
The key ingredients include 3% Oat Kernel Oil which supports the skin's moisture barrier as well as 1% Colloidal Oatmeal to help reduce the appearance of redness, irritation, and inflammation. This Allure Best of Beauty award winner will leave your face clear of makeup and baby smooth.
To use, simply massage a small amount onto damp skin. Rinse well with warm water, ensuring the follow-up with your preferred moisturizers, serums, and face oils to keep up with your skin's hydration needs.

5

. Junoskin Cleansing Balm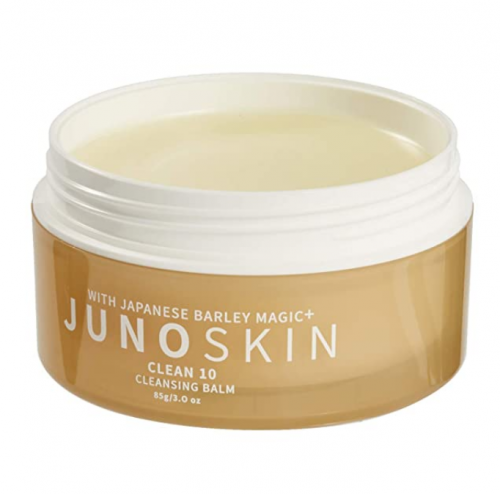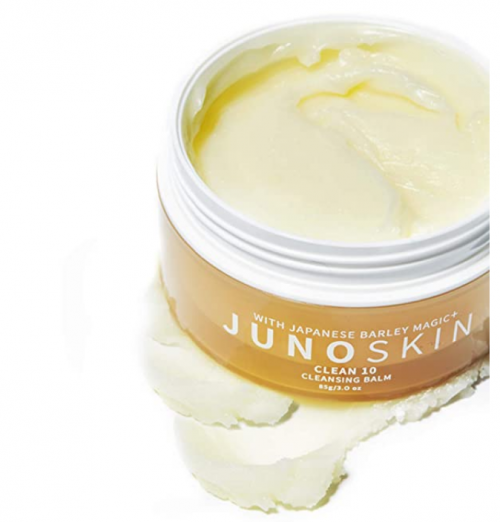 Junoskin Cleansing Balm went viral on Tik Tok for its powerful cleansing abilities. It's a simple, but effective product, using only 10 key ingredients.
Read more
This balm is formulated with Peak Barley to help nourish and brighten the complexion and reduce the appearance of dark spots as well as Vitamin E that will provide moisture and prevent aging. It's an organic, gentle balm that leaves your skin fresh, clean, and leaves behind zero residues.
As you use this product, you'll notice that it goes from a firm balm texture to a smooth, buttery cleanser. It's will remove makeup, dirt, oil, and SPF for an ultra-clean cleanse in one go.
For best results, use a pea-sized amount of this cleansing balm. Scoop it using the included spatula to avoid getting bacteria from our fingertips into the jar. Warm the balm with dry fingers until it transforms into its signature buttery texture.
Gently massage this into the skin in upward and outward circular motions. Rinse with warm water and wipe off well with a warm, damp washcloth.

Celebrity style guide Writers
Bianca
Sep 23, 2021
Ana
Sep 28, 2021
Subscribe to our Newsletter