Coachella Style Prep On A Budget
Coachella prevails as one of the most celeb attended music festivals in the world. As thousands flock to Indio, CA for the opening weekend, the fashion is all we are focused on. Coachella has become a genre in itself when it comes to its well known hippie-esque vibe. The crowd cluttered extravaganza gives go-ers an excuse to bare a little more skin, embrace their inner wild child, and push the limits with the latest summer trends.
Iconic Coachella details like plunging bodysuits, crop tops, and flower crowns are sure to be well alive these next two weekends, but some new trends will be paving the way into the scene. Whether these are just fads or fashion favorites here to stay, we'll let you be the judge.
Color Explosion
In 2017 Kylie Jenner debuted her temporary neon bob for her Coachella festivities. Since then, lime green and vibrant yellow have blasted their way into the fashion scene on a more prominent level. Being outside in the desert all day is not the time to wear dark tones. Our current motto, "keep it light and keep it bright".
What to expect this year of color? Get ready to be blinded by ultra neon bodysuits, tie-dye graphic tee's, and just about any attention thirsty pieces. Here are just a few of some great festival approved products from Shopbop.
JavaScript is currently disabled in this browser. Reactivate it to view this content.
Jean Panties Anyone?
One of the most controversial trends at the moment is the JANTIES. When you didn't think cut-off shorts could get any shorter, Ssense rolled out this denim bottom right in time for Coachella. The luxury brand priced Janties at a whopping $305 per pair, and surprisingly they are now completely sold out.
Whether you missed your chance to snag one or were on the edge about this questionable trend, here are some similar options that will still hold the same aesthetic.
JavaScript is currently disabled in this browser. Reactivate it to view this content.
Shimmer and Glimmer
You can expect to see sequined swimwear in full effect during the festival. Lyst recently reported that searches for sequin bikinis has gone up by 76% over the last month. The glam effect will not just be seen on women, as men are showing increasing interest for glittered styles too. A metallic element can easily transform a basic bodysuit into a statement piece.
JavaScript is currently disabled in this browser. Reactivate it to view this content.
Biker Babe
Ever since the Kim Kardashian have started sporting cycling shorts, many celebrities and fashion influencers have hopped on the bandwagon. We are all for this trend, as they are the most comfortable option to stay cool on the hot desert days. Take the spandex shorts to the next level by opting for a bold color or shimmery metallic material.
JavaScript is currently disabled in this browser. Reactivate it to view this content.
Final thoughts: Coachella is a time to let loose and have fun with your fashion. These are just a few great ways to push outside of your comfort zone. To get some last minute great savings before the festival, Shopbop is currently having a huge sale! With code: Event19 you get 20% off orders under $500 and 25% off orders of $500 or more.
Coachella Shopbop Picks:
JavaScript is currently disabled in this browser. Reactivate it to view this content.
Most Read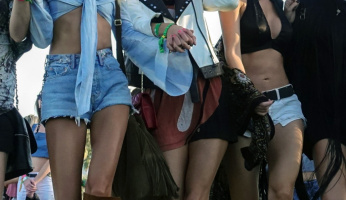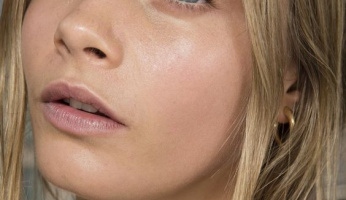 Subscribe to our Newsletter