The Jennifer Aniston Approved Top You Will See Everywhere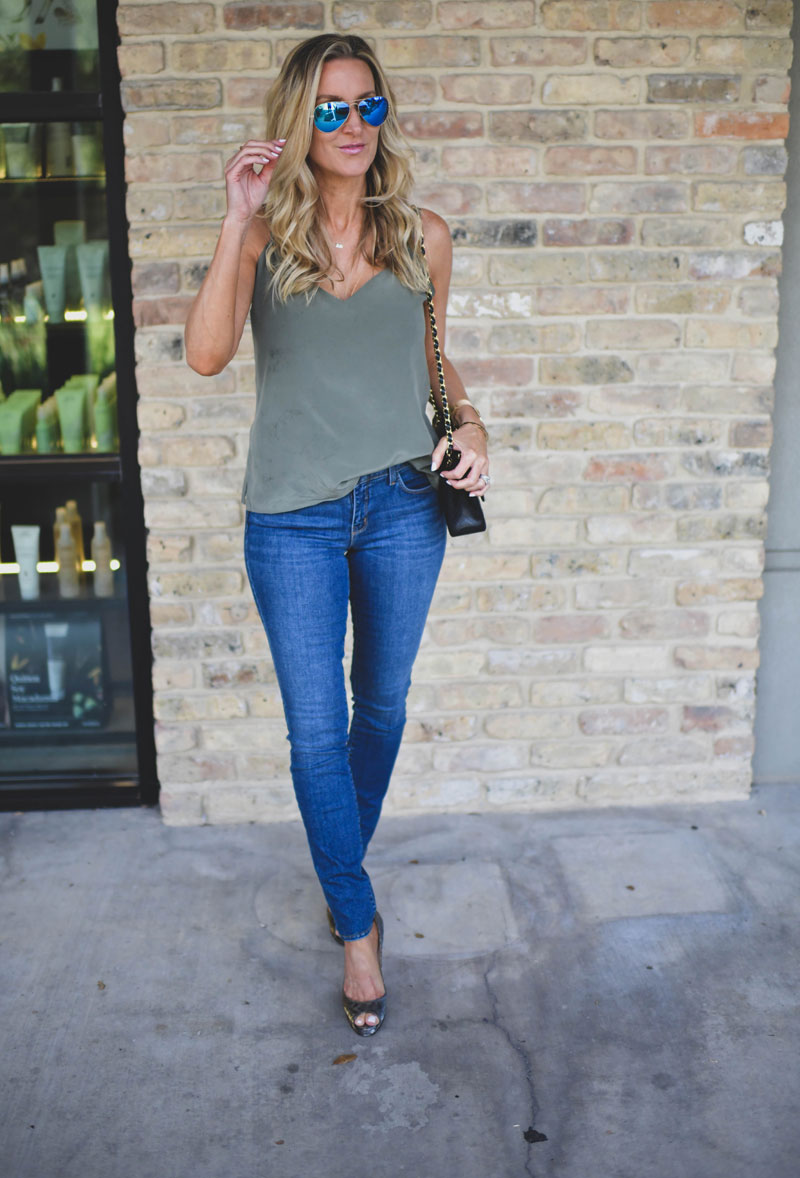 As I ripped March off my calendar, I felt the thrill of April. As the temperatures warm up, I'm getting ready to ease this classic piece into my wardrobe.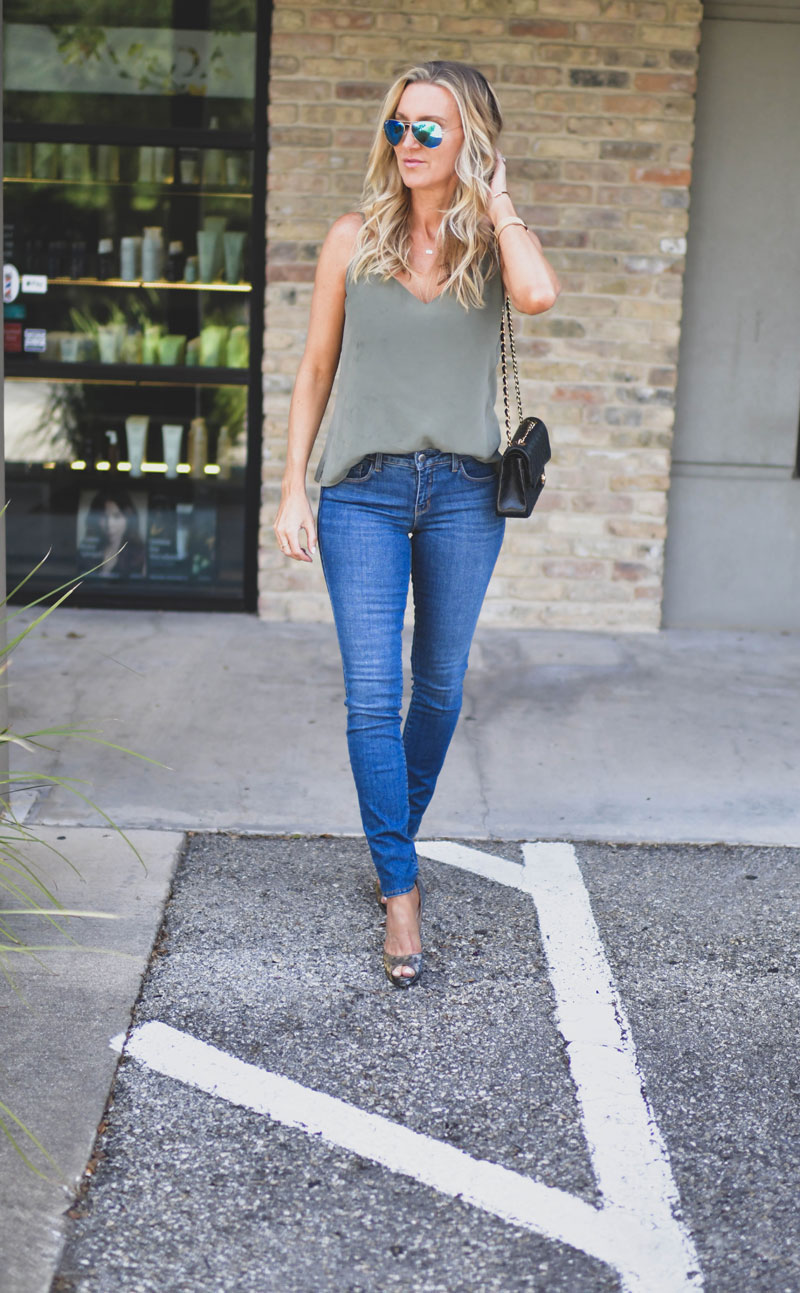 A pair of go-to jeans is a wardrobe staple no matter the season. The challenging part is finding ways to make the classic denim piece look fresh. To kick-start your denim outfit rotation this spring, I'm sharing one of my favorite items to pair with denim. If you're looking for an easy way to elevate denim for Spring, try styling your go-to jeans with a polished silk tank. The simple two-piece outfit lends not only a cool vibe but also a perfect look for your next night out.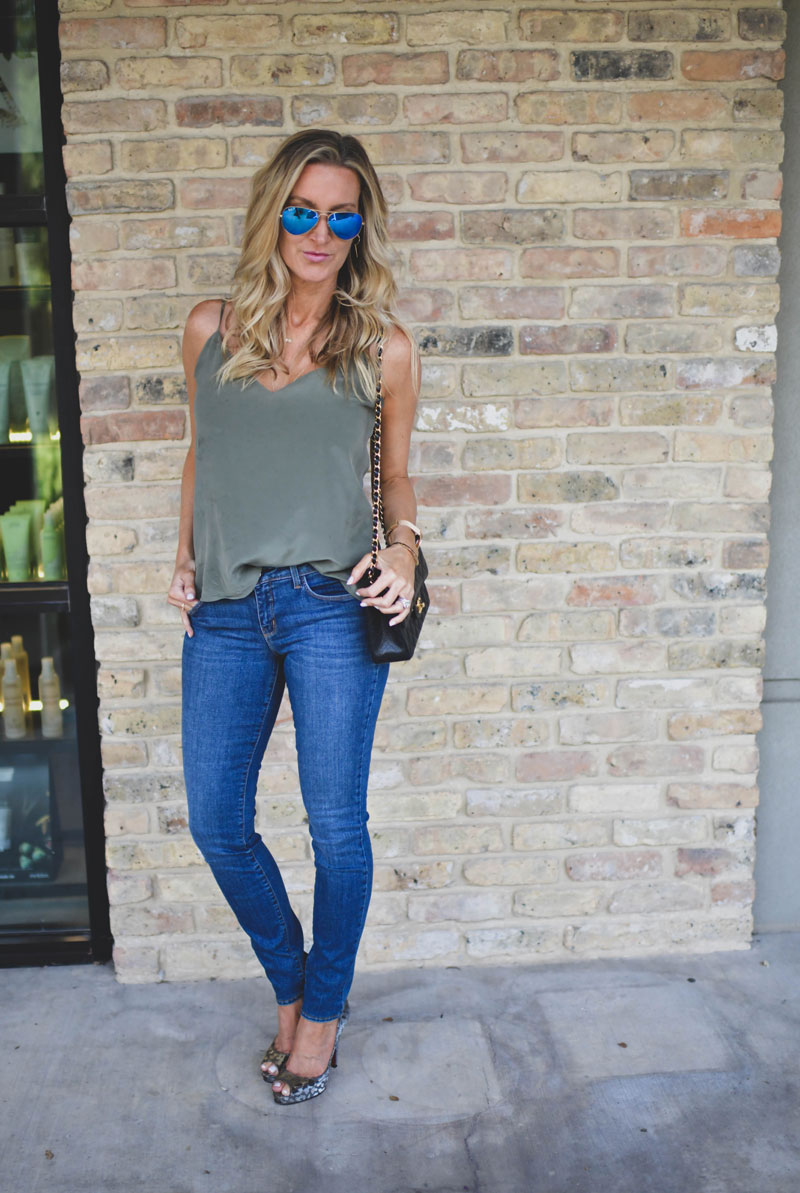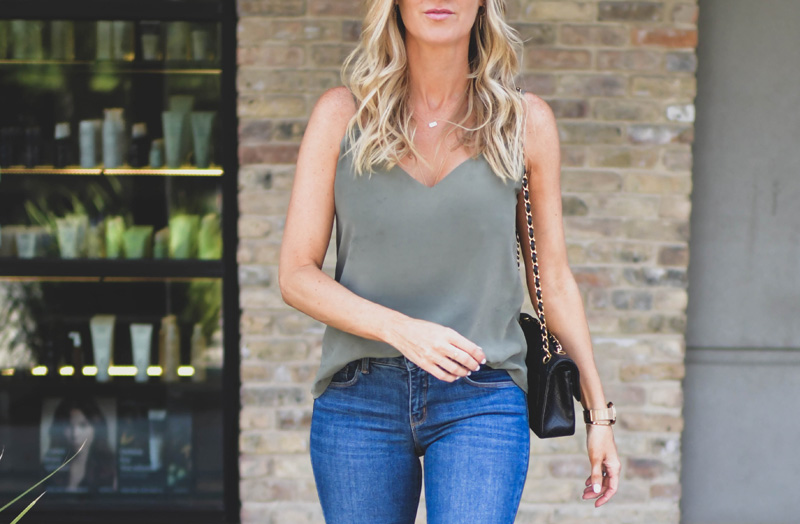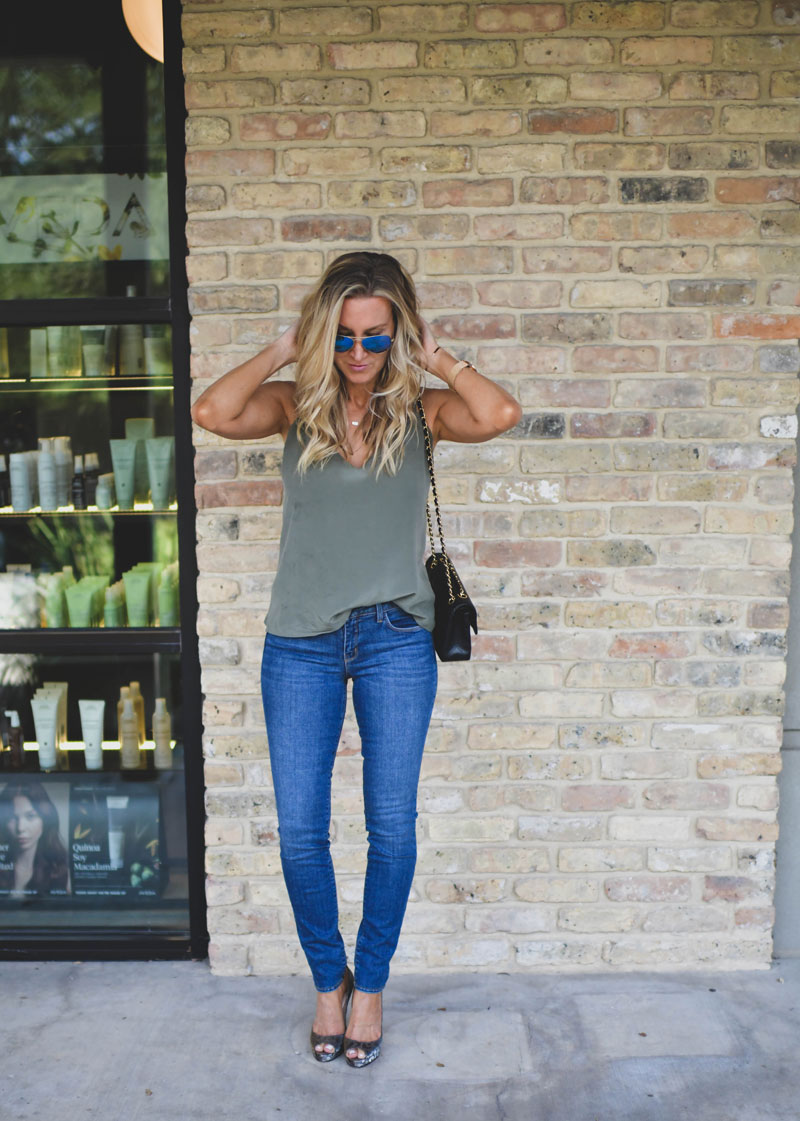 There's a certain cut of tank you've been seeing constantly on Instagram, and the flattering style especially deserves a place in your wardrobe. I'm talking about tank tops with a V-neck silhouette. This L'Agence Jane v-neck silk tank is a versatile must-have piece that comes in so many gorgeous colors it's impossible to have just one. Need more convincing? Jennifer Aniston is a huge fan of this top and was recently seen wearing it in her signature color, black.
The style is the ultimate balance of a feminine touch and minimal lines. I love the silk version for an elevated look. Paired with a flowing skirt, it's a fashion-forward approach to dressing for a night out. Or you can wear yours like I did, tucked into jeans for a more casual approach. I also plan to top mine with this blazer for a look that can transition from day to night.
Most Read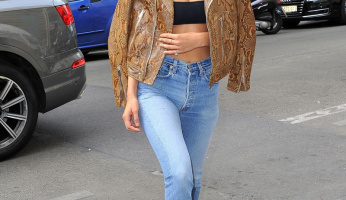 Subscribe to our Newsletter