Complete Guide to Buying Hunter Boots

Today's post on an item that is not only a celebrity style staple but a must-have in your wardrobe.
Come rain or snow, celebrities, including
Meghan Markle
, 
Rihanna
,
Kate Moss
, and 
Alexa Chung
, are known for stepping out in classic Hunter Original boots—aka the most stylish way to brave the elements.
I picked 7 options that are all must have staples in anyone's wardrobe and if these are my favorite 3:
Our top 3 picks
Frequently Asked Questions
q:

How To Choose The Right Hunter Boot Model For You

a:

I get a lot of questions about Hunter boots, whether regarding size, style, fit or finish. And as we're at the beginning of "the wet season," I figured that it's the perfect time to post about the topic. So, without further ado, below are my tips for buying Hunters!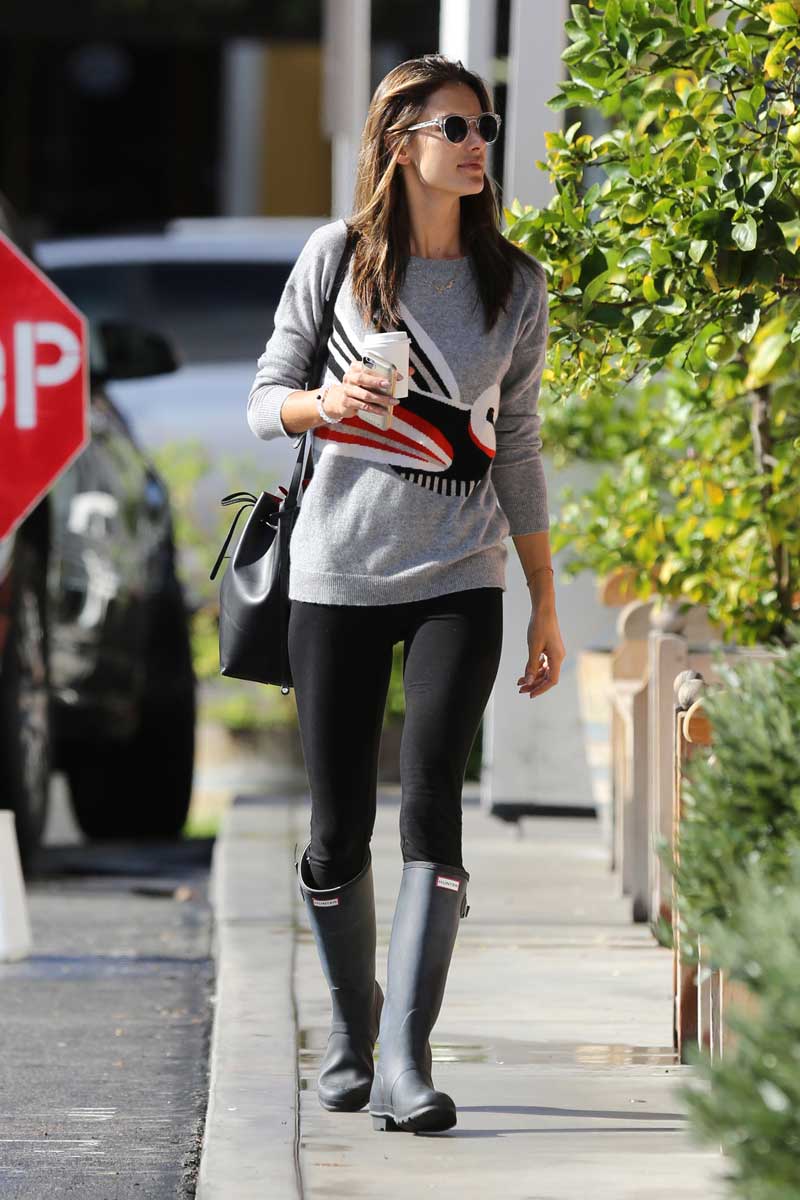 Do Hunter rain boots run big or small?
If in between sizes, go a half size down. I typically wear a size 7.5 in shoes, but I wear a (U.S.) 7 in Hunter boots–and have the right amount of room in them, even with the Welly Socks. If I wore a 7, however, I'd probably stick with the 7. (Hunter boots only come in whole sizes, by the way.)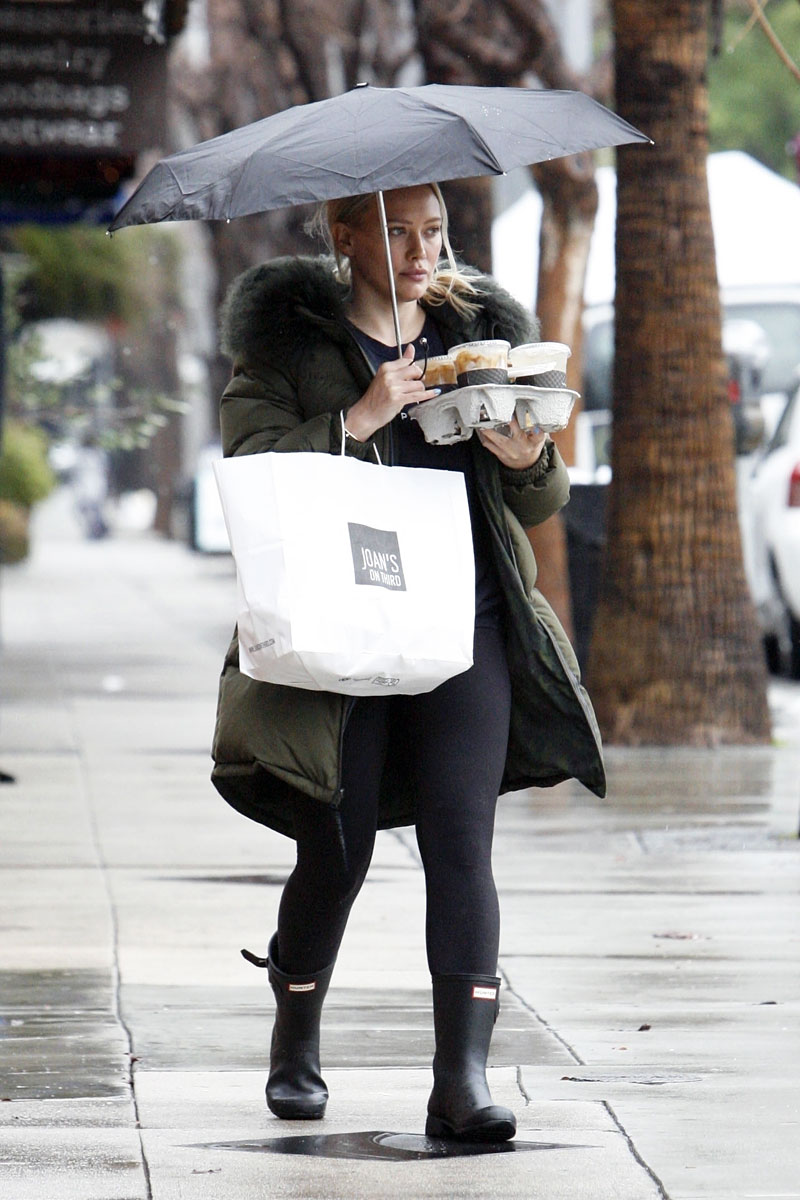 Hunter rain boots Tall or Short?
Decide whether you like the "Tall" or "Short" boots. I'm 5'5, for reference, and am wearing the Original/gloss boots in "Tall" and "Short" in the below photos.
(Note: the pink boots are no longer available. However, they're still available for kids. Scroll down to read sizing advice.)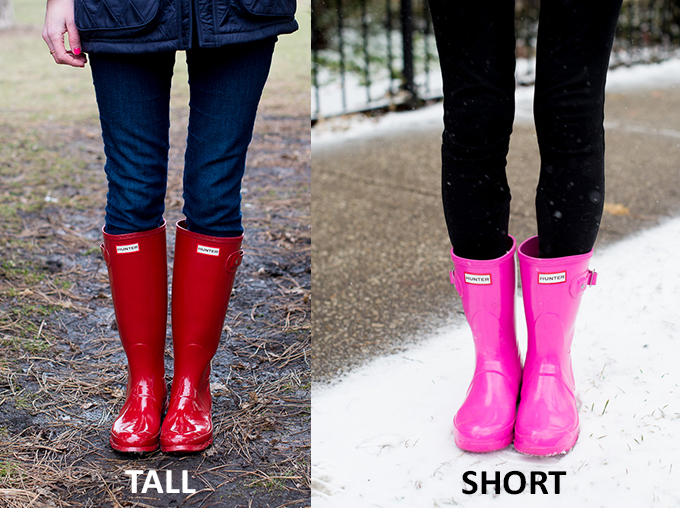 The shaft height of the "Tall" boots is 16 inches, and the shaft height of the "Short" boots is 10 inches. (Break out a measuring tape and decide! Calf circumferences are the same.)
I think the tall version looks a bit better on me, but I find them to be annoying if the rain stops and I have to lug them around the city all day. The shorter boots are also a lot easier to get on and off.
Consider the "Huntress" version if you have wide calves. The Huntress features a larger calf circumference–16.5 inches compared to the Original's 15 inches–and its shaft is 14 inches, which is two inches shorter than the Original's height. It's also a bit roomier in the ankles, and has a straighter cut.
The "Adjustable Back" version is a great alternative. It has the height of the Original boot, but a calf circumference that expands from 15 to 17 inches. It also comes in the matte finish.
Hunter Boots Glossy Vs. Matte Finish:
Choose the glossy or matte finish. I've owned both, and I like the glossy finish the best, as I feel like the glossy version doesn't "bloom" as much as the matte version. (See below for explanation.) But it's a personal preference, for sure.
How to Care for Your Hunter Boots:
Realize that your boots will likely acquire a white, powdery film at some point. But don't worry. It's normal. It's called "blooming," and it's high-quality rubber's way of defending itself against the elements. To restore your boots to their original finish, you can use Hunter's Rubber Boot Buffer Spray or–my favorite–a dab of olive oil on a paper towel. (Rub it on your boots, and it'll leave 'em looking brand new. Just use sparingly.) Check out this how-to video.
WOMEN'S vs. KIDS'
Consider the kids' version–$75 compared to $148! If you wear a size 7.5 or smaller, you're one of the lucky ladies eligible to save mucho monies by going with the kids' boots. (So many fun colors, too!)
On an adult, they'll look like a cross between the Tall and Short versions, depending on how tall you are. (The shaft is 12 inches high, compared to the Tall's 16 inches and the Short's 10 inches. And the calf circumference is 14.5 inches, compared to the Tall's–and Short's–15 inches.) But for $75, woo-hoo!
They come in matte and silver, too. Make sure to select "Big Kids," and see the below size chart.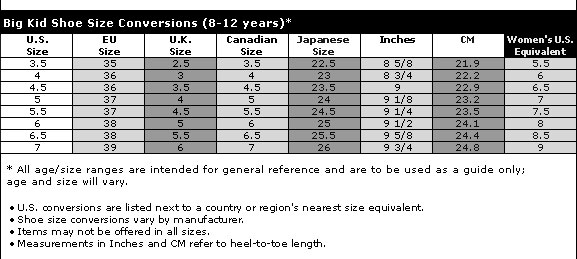 Celebrity style guide Writers
Bianca
Sep 01, 2020
Ana
Oct 14, 2021
Subscribe to our Newsletter