How To Get Better Brows At Home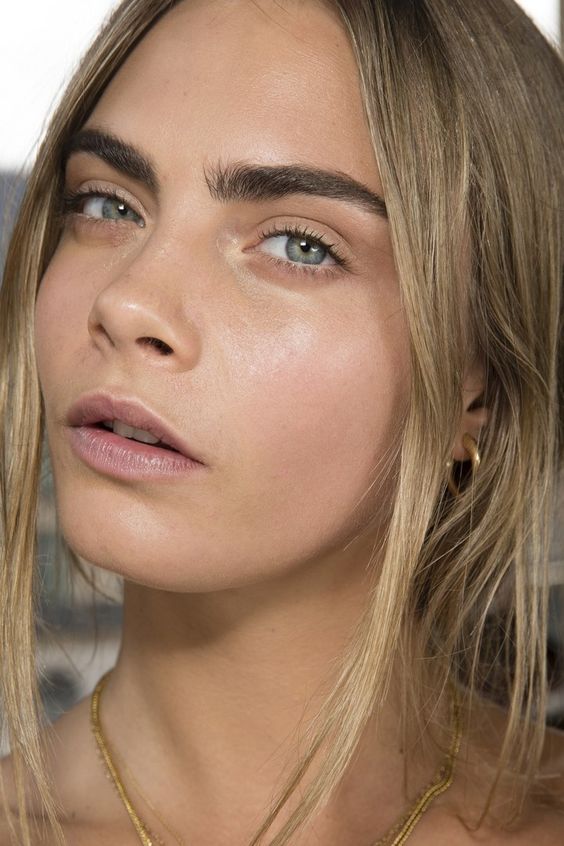 How to get better brows Salons might be off-limits but now is the perfect time to give your brows some TLC. To answer your most burning beauty questions, Net-a-porter asked the experts to share their insights and advice. Responsible for shaping some of the best brows in the business, Blink Brow Bar founder VANITA PARTI shares her failsafe tricks for healthier-looking brows with DANIELLE FOX
What's the quickest way to grow my sparse and overplucked brows?
Condition, condition, condition! I recommend using a brow oil every night before bed. Not only does it work to nourish brows, it conditions and strengthens, allowing for healthy and fast regrowth.
How can I thicken my brows instantly?
Make sure you shape – but don't thin ­– the brows. It may seem obvious, but try to avoid being heavy-handed with tweezers. Follow strict guidelines when shaping at home and avoid removing hair from the core shape. Then use products that give your brows a lift and volume, such as a brow-enhancer gel or volumizing pomade. These contain microfibers that mimic individual brow hairs, creating the illusion of thicker, fuller-looking brows.
What are the tricks to know when shaping my brows?
It is very important to create the right shape for your face. Find where the brows should begin by holding a brow pencil vertically at the side of the nose up to where the brow should start. Keeping the end of the pencil at your nose, pivot to where it hits your iris – the pencil will now point to your arch. To find the tail end of your arch, swing the pencil until it grazes the outer corner of your eye, and now the pencil will point to where your brow should finish. I like to use a pencil concealer to make the points to create your perfect brow, so I stick to the shape and don't go beyond it.
How can I mimic hairs that I don't have?
Draw in small, gentle strokes, starting where the 'root' of the hair would be and drawing upwards and outwards in any sparse areas. Fill in the 'tail' first, assess, and then you can add a finishing few strokes at the inner corner until you achieve the desired thickness. Go for a super-slim pencil, which will be easy to control and will mimic the hair perfectly.
What brow pencil best suits my skin type?
If you struggle with dry skin, you might want to avoid dry products such as powders, and instead focus on something with a wet base, such as a pomade, which works really well for a defined, powerful brow, or a gel if you prefer a more natural look. Oilier skin types might prefer the staying power of pencils with a waxy base – look for products that emphasize their staying power and are designed with waxes and emollients to be long-lasting and sweat- and humidity-proof, while also completely weightless.
Is there a specific brow tool I should always use?
A setting gel is a makeup-bag essential. It's also one of the easiest and most versatile brow products out there. Not only can it be used on its own to tame brows and lock them in place for a no-makeup, natural look, it can also be used as the finishing step in any brow routine, adding gloss and staying power to other makeup.
How do I keep my brows in the best condition?
It is important to remember to treat brows with the same care as you would your hair, especially if you regularly use product and makeup removers – they go through a lot! Similarly, if you struggle with sparse or over-plucked brows, using an oil can help to nourish them, allowing brows to grow back thicker and healthier. I would recommend Nourishing Brow Oil, which contains a host of organic ingredients – such as sweet almond and rosemary oil – known for their nourishing properties to naturally encourage healthy growth with no nasties.
RELATED READING: How To Get The Eyes Of An Angel, A Victoria's Secret Angel That Is
Shop The Best Eyebrow Products:

Most Read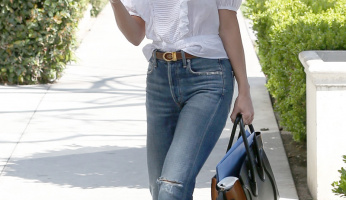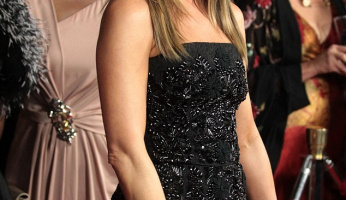 Subscribe to our Newsletter