How To Turn Eyeshadow Into Eyeliner: Quick Hacks!
If you want to spice up your eye makeup looks with bright and exciting loose pigments/colors, getting creative with those eyeshadow palettes is a great option!
Using shadow as liquid eyeliner is super simple, and you likely have all of the tools needed in your makeup arsenal.
Below, I wanted to dive into what you need to mix up your colored eyeliner at home, DIY hacks on application, and makeup tips to deliver a razor point or a smudgy, smokey look.
Tools Needed
Eyeshadow – creamy works best, but powder eyeshadow works too
Applicator brush
Water
That's it!
Mixing Your Favorite Eyeshadow
Run your fine-tipped applicator brush under the tap and ring out excess water so it isn't soaking wet. Roll your brush around into your eyeshadow of choice until it achieves a chalky consistency. Shake off extra clumps before application to ensure that your DIY eyeliner goes on evenly.
You can apply the shadow to dry lids or add a bit of eye primer (I love Mac Prep + Prime 24-Hour Extend Eye Base) to ensure that your homemade eyeliner goes on smoothly and stays in place all day!
To ensure even application, use an eyeliner brush with stiff bristles. The stiffer the bristles, the more even and precise your lines will be.
Don't have a brush? No worries! You can also apply the shadow with your finger, but it will provide a softer line than using a small brush.
Alternatives To Water
Water works in a pinch, but if you want your eyeliner look to last all day and go on super smoothly, try one of these alternatives:
1. Eyedrops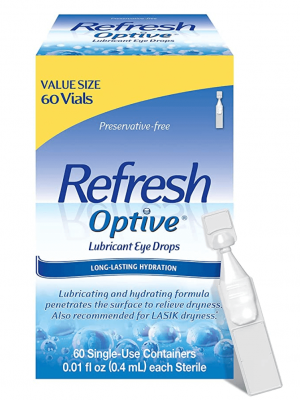 When it comes to makeup application, it's super important that you use safe products for your eyes to prevent irritation.
What's great about using eye drops is that you likely have them in your medicine cabinets, they are perfectly safe for your eyes, and the applicator bottle makes it super simple to apply to your brush!
2. Setting Spray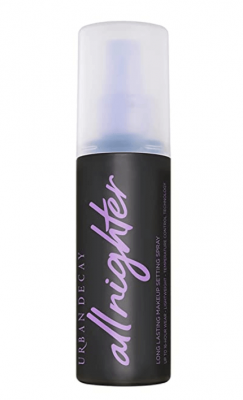 You can opt to lock your lines in place with a long-lasting finishing spray after application, or you can cut to the chase and apply the spray directly to your liner brush!
Using a setting spray will ensure that your creamy or powdered eyeshadow stays in place and won't need to be reapplied later in the day.
Tips for Sharp Lines
Recreating those razor-shape liquid liner shapes is a little tricky, but you can achieve this look with the right tools and enough practice!
Be sure that you use a very fine angled brush with stiff bristles that make it easier to get right down to the lash line when you apply your shadow.
Angle the pencil brush to the side (rather than the tip) and use short strokes to create a small line along your lashes.
Eyeliner isn't an exact science, and mistakes will happen. Instead of wiping off your hard work and starting over, a Q-tip and a little makeup remover can help in a pinch. Dip your Q-tip in a little bit of makeup remover and erase any mistakes that happen along the way.
You can also use a Q-tip to narrow a line that you feel is too thick and blocky.
Tips for A Smudgy Look
Opting for a dry shadow is ideal if you want a softer look. Dry shadow allows you to blend it into your lid easier and is much easier to apply. Using a dry stiff-bristles brush, load the bristles with shadow and knock away the excess shadow.
Starting at the base of your lashes, make small strokes upwards on your lids. Once the shadow is placed, use a soft brush (or even your finger) to smudge the shadow to create a sexy, smokey look.
Homemade Shadow Stencil
Using a stencil as a guide is a great way to apply your shadow without mistakes. You can opt to buy your own set of stencils (they're typically as expensive as an eyeliner pencil), or you can save a few bucks and make your own!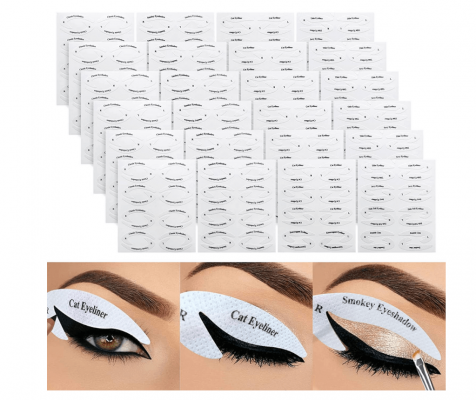 Using a piece of paper (I like to use old envelopes from the mail because they're firm but not too firm), draw your desired shape onto the paper. Cover the paper with tape (so the shadow doesn't bleed into the paper) and place it over your eyes to apply your shadow.
What's excellent about stencils is that you can get creative with your looks! You can opt for a simple shape or get experimental with a winged look. Using the same stencil for both eyes ensures that your shadow is symmetrical.
We all know the pain of one perfect cat-eye and one sloppy cat-eye.
Always Remember To Clean Your Brushes!
Working around your eyes is a delicate business. To prevent irritation (or even infection!), you should wash your brushes at least once a week.
You can opt to invest in a makeup brush cleaning solution or lather them up with a dab of shampoo!
Subscribe to our Newsletter