The Color Changing Nail Polishes We Tried, Tested and Approved!
Between lockdowns and quarantines, I've missed my bi-weekly salon visits. I've been relying on my inexperienced hands to keep up my nails since the pandemic started. They might not be professionally done, but I've had a blast experimenting with different techniques and polishes. One thing about doing your own nails is that you can change the color as many times as you want without taking out your wallet. Though, constantly soaking in acetone has turned my cuticles to dust. So, my solution was to try color-changing nail polish! Two or more colors with one application means that I can go weeks before redoing my nails without getting bored of them.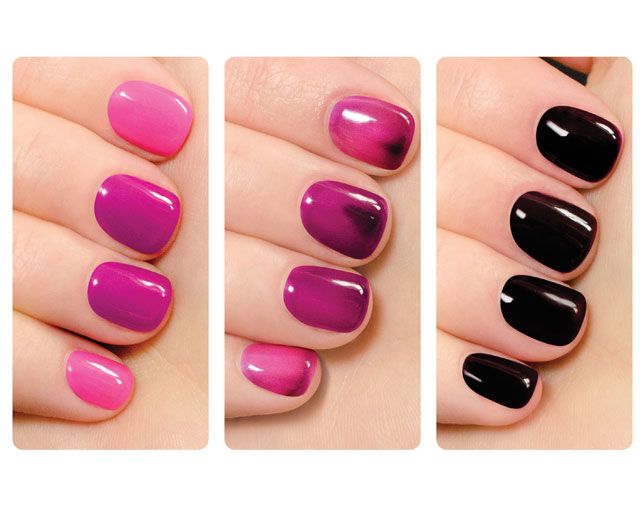 A great way to get salon-quality nails at home is to invest in a UV LED nail lamp. Like at the salon, these work with gel polishes and cure the product onto your nails under the light. Gel polishes are high shine, last longer, and can help keep your nails strong and healthy. Amazon has many high-rated UV LED nail lamps, but their best-seller from JEWHITENY is a real bargain!
How does color-changing nail polish even work? These polishes are affected by our physical temperature, our environment, and even the sun! Tan with your friends, or take a dip in the pool, they'll all surely be surprised when your manicure looks a little different by the end of the day. Here are some of our favorite Amazon finds for color-changing nail polishes.
1. AIMEILI Temperature Color Changing Gel Polish
This is where that UV LED nail lamp comes in handy! This temperature-changing polish is Gel, meaning it has to be cured under a drying lamp. It's meant to last 21 days and deliver a high shine finish. The color changes depending on the temperature of your hands. This polish would be hot pink when cold, and sparkly white when hot. Transitioning from a day to night look has never been easier.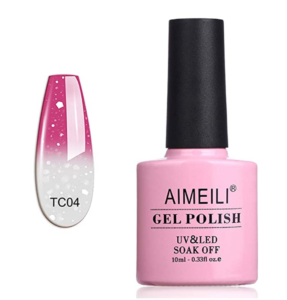 For Gel polishes, it's best to soak it off with lukewarm acetone. Using a nail file to gently remove the polish throughout acetone soaks will help ensure you don't damage your nails as Gel can be long-wearing and tough to remove.
2. Del Sol Color-Changing Nail Polish
This quick-drying lacquer is "5-free" meaning the formula does not contain a lot of common harmful toxins found in other polishes. It works with the sun's UV rays, even on cloudy days!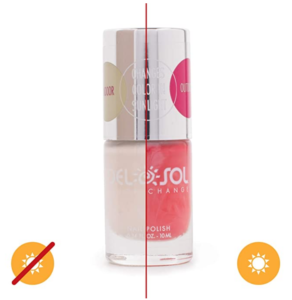 Spectrachrome Crystals make this nail polish unique as it reveals hidden colors when it's exposed to ultraviolet waves. Your nails will shift color back and forth within seconds when the sunlight causes an energy shift in the crystals. Del Sol makes a ton of color options in their quick-drying formula, including glitters!
3. Cirque Colors Thermal Color Changing Mood Nail Polish
Cirque Colors Thermal nail polish is vegan, cruelty-free, and non-toxic. It comes in six unique and vibrant color swatches that are perfect for summer. As the name suggests, this polish changes color based on temperature. Made in the US, Cirque Colors prides themselves on their long-lasting and opaque formula. For the best results, this polish should be used with a base coat as well as a top coat finish.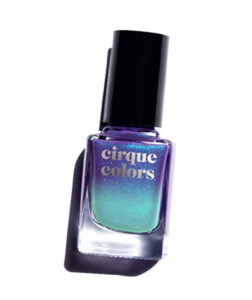 Base coats are helpful because they prevent the polish on top from peeling or sticking to your nails. By creating a sticky base, it allows anything applied over it to anchor to it and last longer. It also helps to ensure that the vibrant colors of your polish won't adhere to your nail and stain them.
4. Kanorine Temperature Color Changing Gel Nail Polish
Kanorine Gel polish needs to cure under a UV LED nail lamp, like the AIMEILI polishes. Kanorine offers a large variety of colors including glitters, neutrals, and neons. All of their polishes have a mirror, ultra-shine finish. On Average, Gel manicures can cost up to $45. This polish is supposed to last three weeks without touch-ups. On the more affordable side, this polish is only a few bucks a bottle! Kanorine also suggests adding a base coat before application as well as a topcoat at the end to ensure it lasts the full three weeks.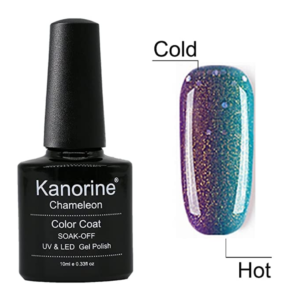 Whether you're getting your nails done at a salon or DIY-ing them from home, the polishes themselves can be damaging to your nails if not applied and removed properly. One great way to keep your nails healthy is by taking care of your cuticles. Hydrating your nail beds will prevent hangnails and painful peeling.
Another tip to healthier nails is to apply lotion to the tips of your fingers, massaging it in. The lotion will keep your manicure looking fresh and keep your nails shiny and smooth. Acetone and polish removers are heavy duty and are most likely the cause of brittle nails. Introducing moisture back into your nails through oils and lotions is the best way to help repair the damage.
Subscribe to our Newsletter