The Best Celebrity Denim Looks and Where to Get Them For Less
The best way to describe what kind of denim is in right now is "anything-but-skinny". We've seen celebrities wear anything from baggy to bootcut. Gone are the Y2K skinnies and jeggings. They've been replaced by straight leg jeans and even flares!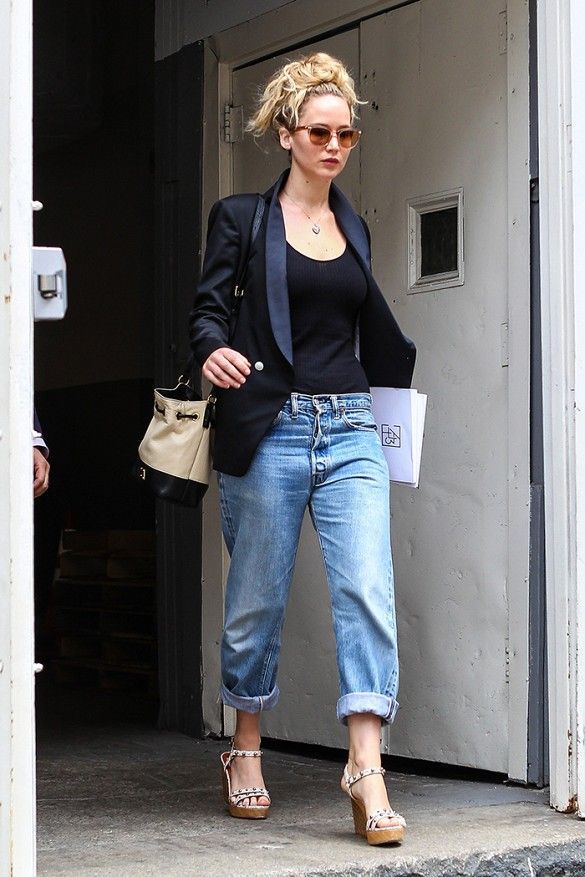 People are getting more playful with their denim whether that's through patchwork, split color, or an interesting cut. Paired with a simple white tee and leather jacket, you've got yourself the perfect model-off-duty look. I know a lot of us haven't reached for a pair of jeans in a long time, but for those of you who are making the transition out of sweatpants, here are some celeb favs and some style swaps to get a similar look for less.
Earlier this year, Jennifer Lopez was spotted wearing a high-waisted, wide-leg look from Tom Ford. These patchwork jeans were a statement and encompassed the relaxed denim fit we'd been seeing all season. These jeans retail for almost $3,000.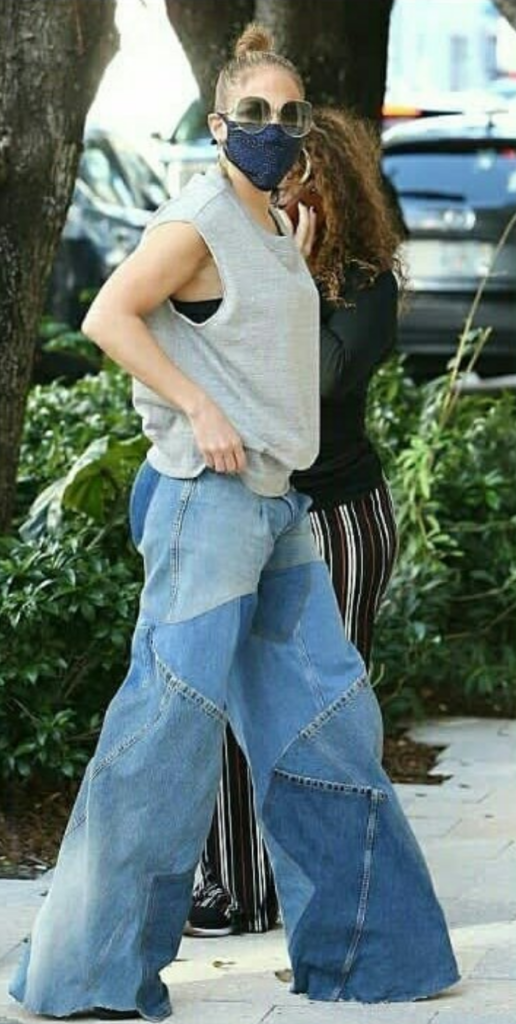 A great place to find some similar styles is ASOS. Their Ragged Priest mom jeans in patchwork stripe feature the mixed denim from JLo's look with a similar relaxed fit.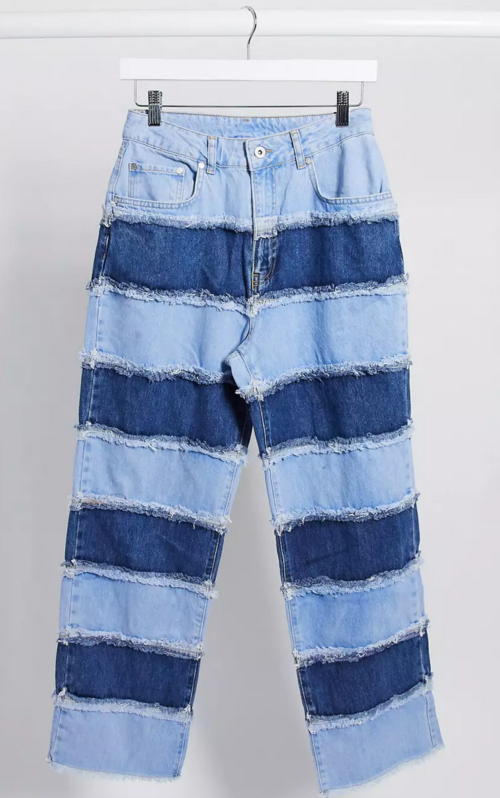 Hailey Bieber's denim looks always give me street style inspiration. Her Khaite Daria high rise slim-leg jeans looked chic and hip at the same time. These jeans are not cheap so to get a similar look for less, Zara is a great option. They have full-length, relaxed-fit jeans in a ton of different shades of blue.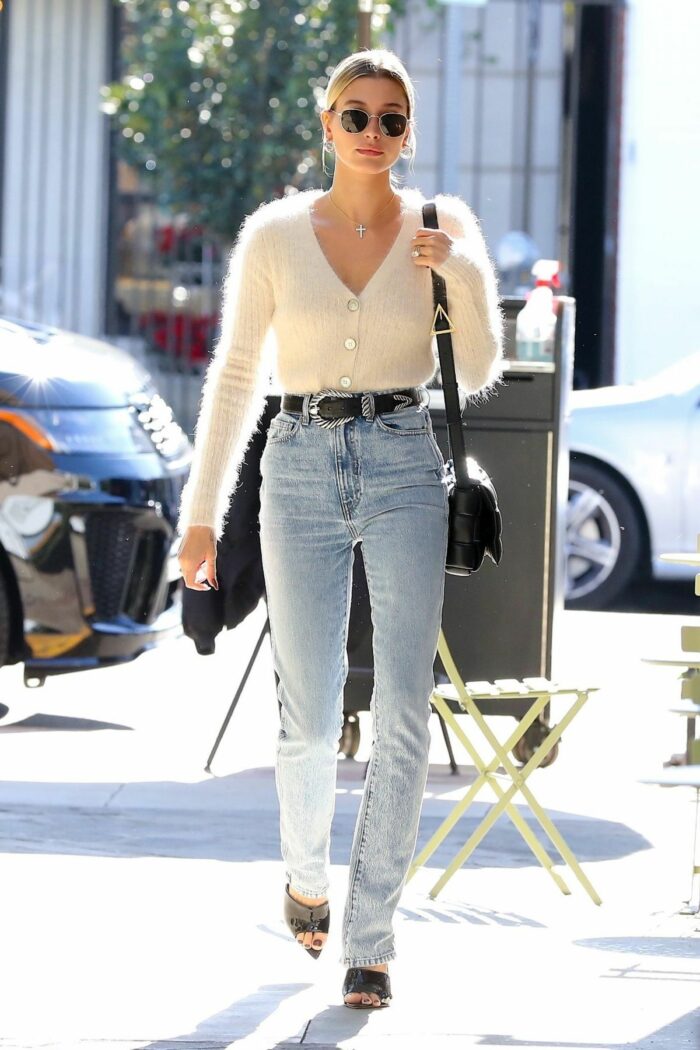 Specifically, the 90's Full Length Jeans are a great alternative to Hailey's more expensive look. This pair is only $50. Zara also has some of the most flattering straight-leg jeans on the market and have been trending on TikTok for months.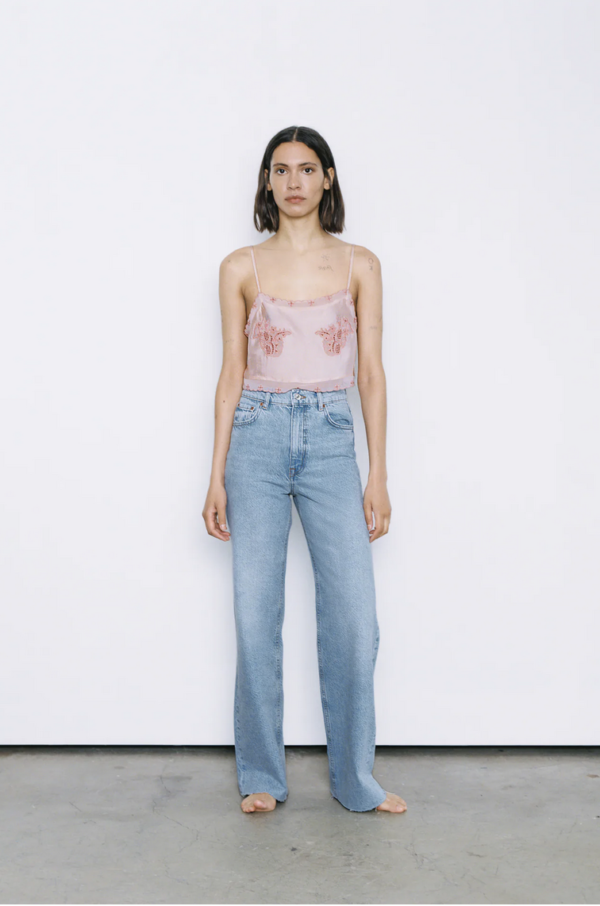 Dua Lipa posted a groovy Instagram pic in some '70s inspired flared jeans. These were dark blue denim with mixed denim stripes. These GCDS flares are over $700 originally.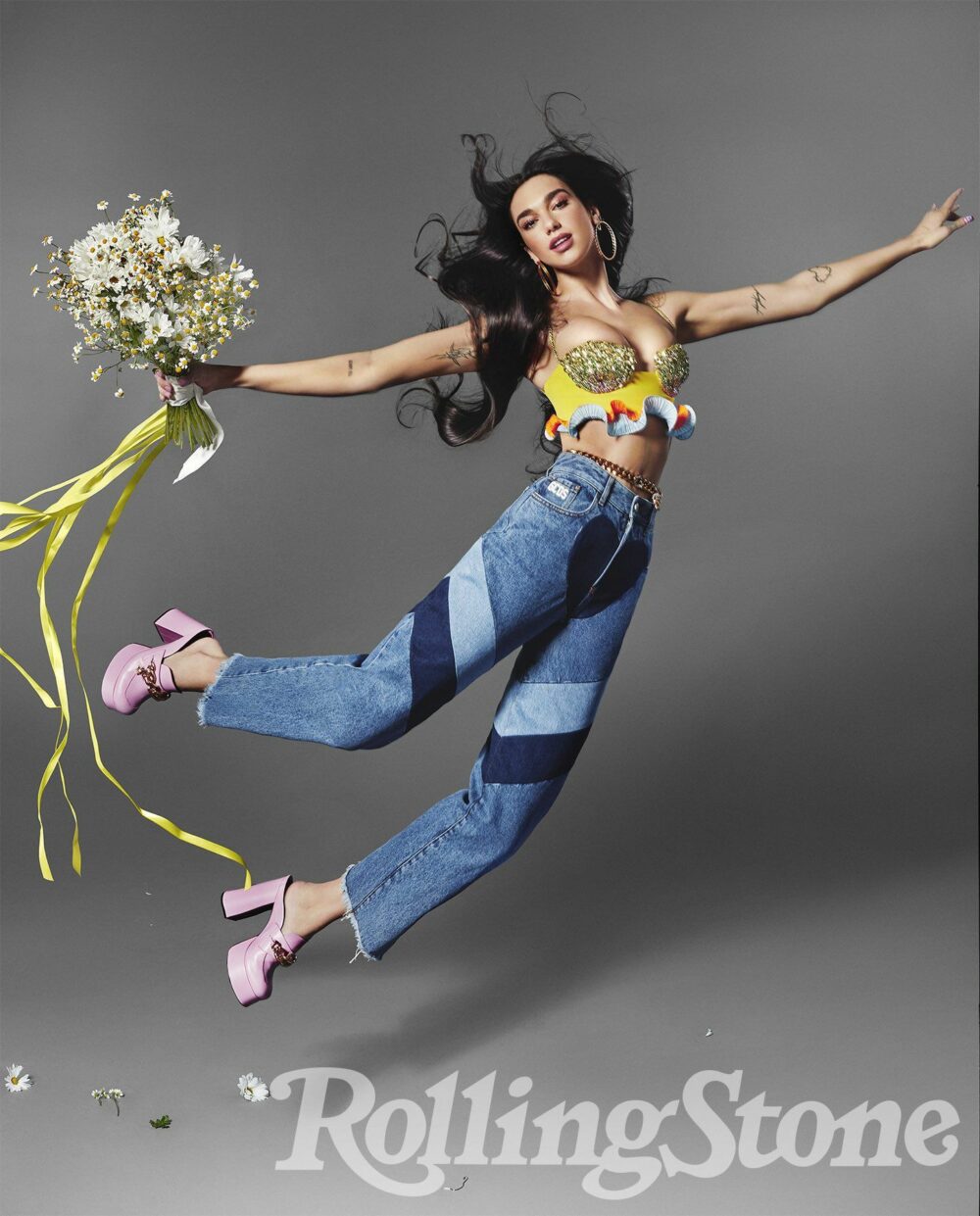 If you're searching for a similar style, Wrangler has some great dupes for these. They offer their flared style in some funky designs similar to the GCDS's, but for a more toned-down look, they have a plain denim version. The Wrangler High Waist Flared Jeans in Indigo or Wrangler Wanderer Heritage Flare High Waist Jeans are both great ways of getting Dua's look on a budget.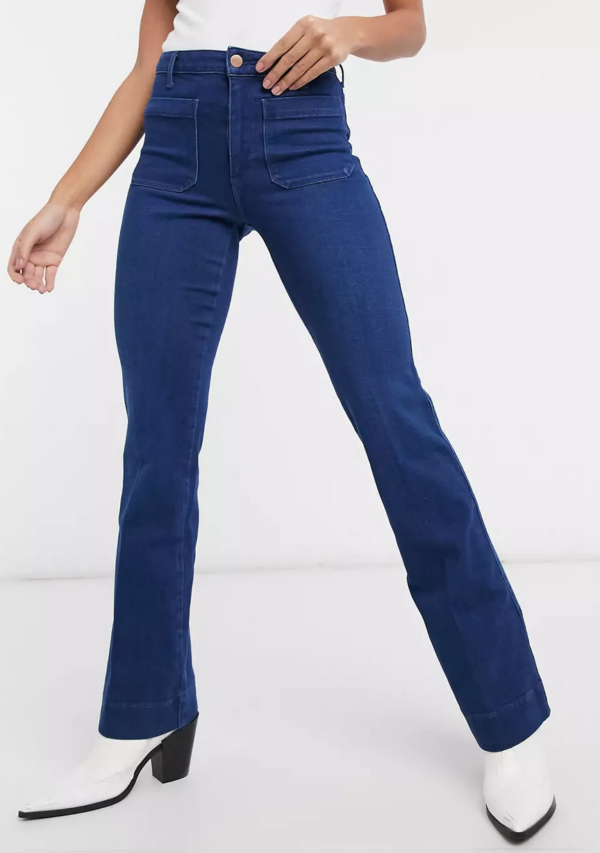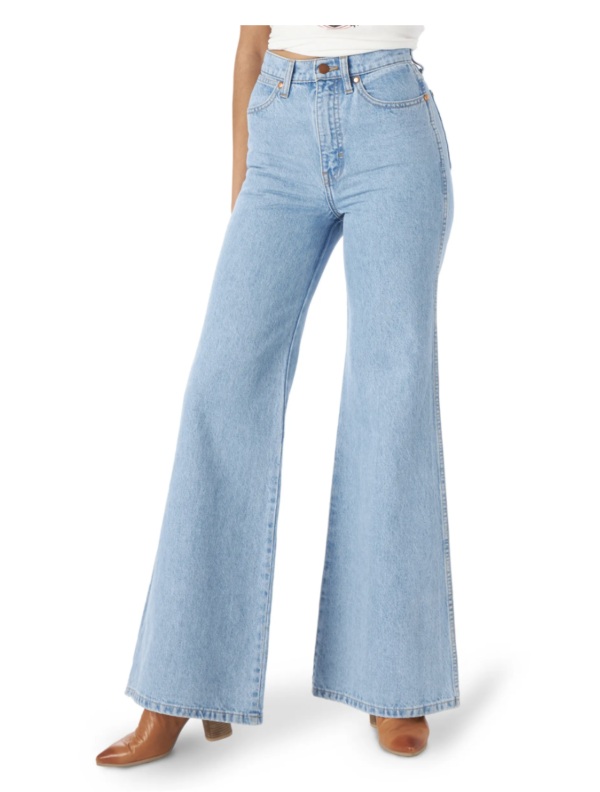 When talking about denim, Levi's has to be part of the conversation. Levi's is accessible, affordable, and will last a lifetime. Their high-quality jeans are some of the most well-known. The most high-recommended Levi's at the moment are the Ribcage Jeans. These are the highest rise that Levi's offers and will snatch in your waist the way a good pair of jeans should.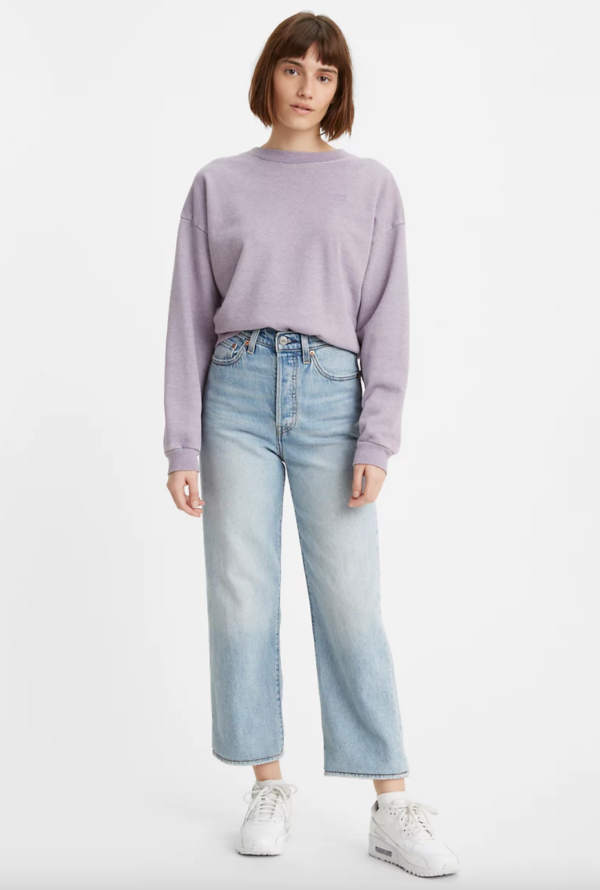 Some Levi's honorable mentions to get that worn-in denim look are the 501 Original Fit Jeans and Wedgie Fit Straight Jeans.
Most Read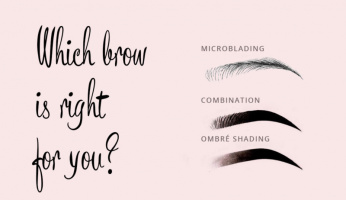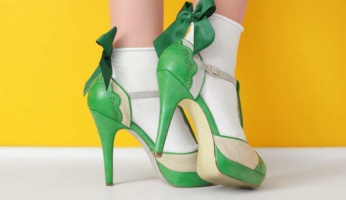 Subscribe to our Newsletter