Socks with Heels Trend: Do's & Don'ts!
You may have noticed that a tricky trend for the past few years has been socks and sandals. This trend is no longer reserved for dads and family barbecues, but it's actually become… fashionable?
We're not asking you to pull out your ankle socks and Birkenstocks, even though Kendall Jenner herself sported this exact look during the summer, but rather to hop on this trend in a new and feminine way. If you've ever browsed Tumblr or Pinterest, you have probably come across styling socks and heels.
This is taking the same concept of socks and sandals but elevating it to make it fashion-forward – don't take our word for it! Let's look at some of our favorite street-style stars.
Katie Holmes elevated the socks and sandals trend by wearing some sheer, polka-dotted white socks with baby pink heels.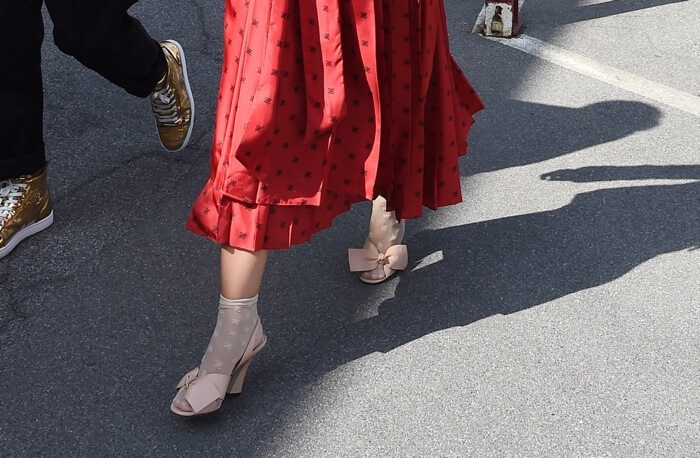 In fact, let's bring up Kendall Jenner again. She was seen sporting some sheer socks under simple stilettos at a Cannes Red Carpet a few years ago, adding some edge to her very feminine gown.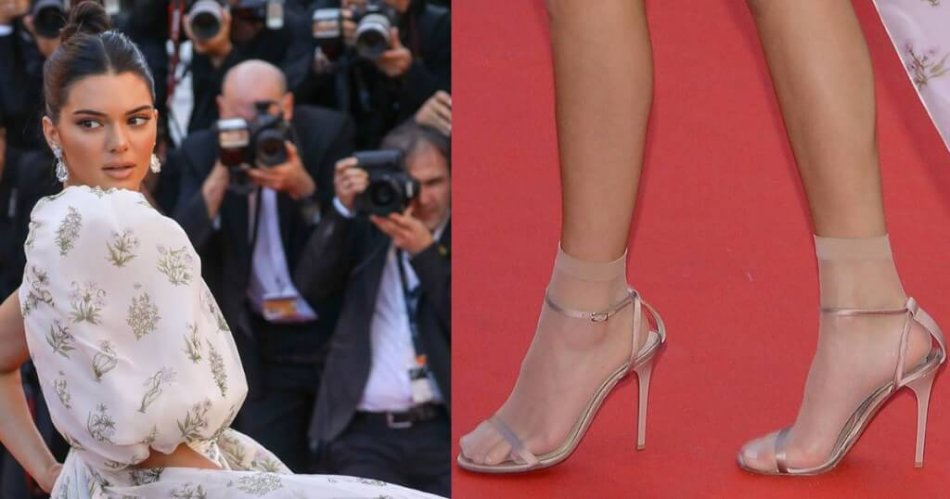 On top of this, we've seen socks with heels all over the catwalk for a few years now, a styling choice that inspired many of us to take it off the runway.
You can make socks and high heels look current and street style or vintage depending on what you pair with them. It's a lot more versatile than you may think. If you're interested in trying this fashion trend but don't know where to start then you're at the right place!
The Do's and the Don'ts
There are a few rules you should live by when tackling heel socks.
Wearing lace socks, silky, frilly, sheer, or knee-high socks is necessary. If you have any no-show socks – throw them away!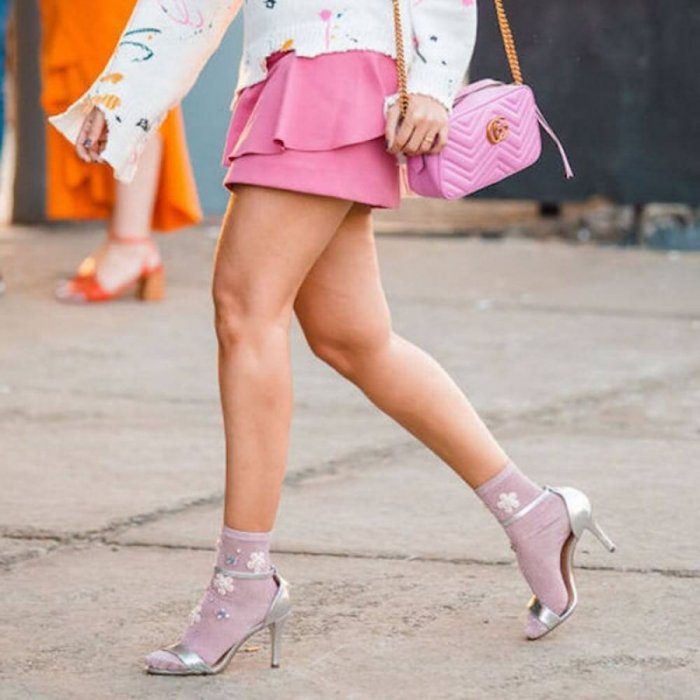 You can wear socks with open-toed or close-toed heels, don't be afraid to really venture out.
If you wear socks with chunky heels, you'll get a more interesting style and contrast. Chunky and elegant work nicely together to create a great style balance.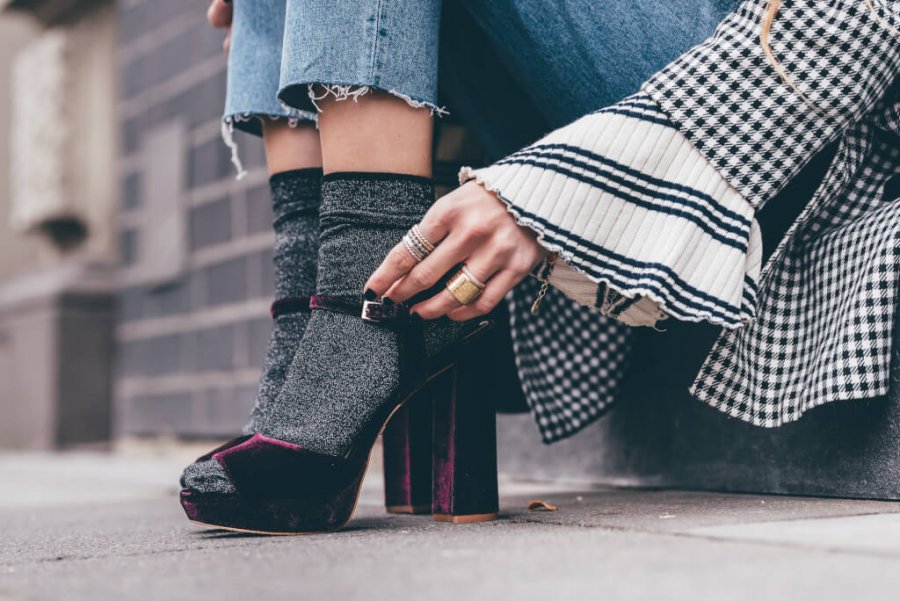 The last styling tip we have is to let your socks and heels be the center of your outfit. Wear something simple, don't take away from what's going on on your feet.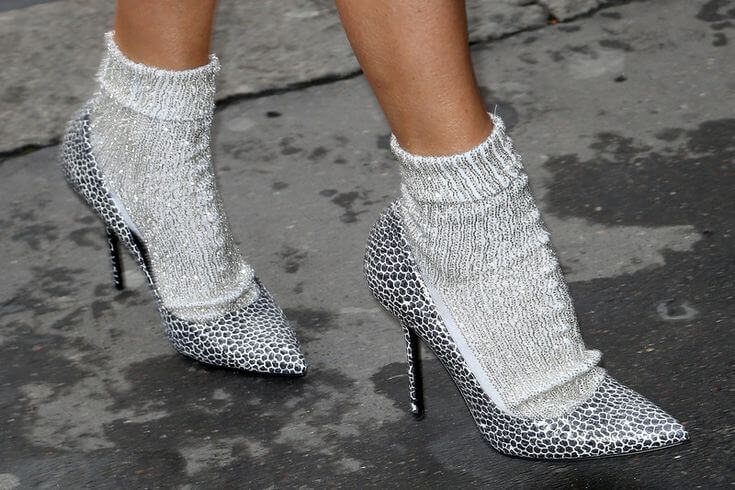 Our Fav Socks To Pair With Heels!
We've got some great options to add to your sock drawer that is best when worn paired with heels!
1.
SRYL Ankle Socks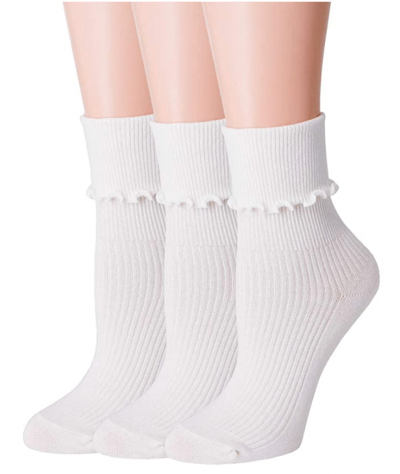 The SRYL Ankle Socks are the definition of feminine. They have a pearl lace ruffle and bow detail. These are made of breathable cotton so that you can even wear this trend in the summer.
They come in a ton of colorways and altered designs with and without lace so you'll never get bored.
2. Satinior Ruffle Ankle Socks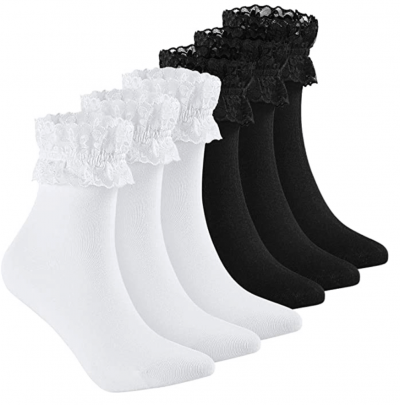 The Satinior Ruffle Ankle Socks are our next top pick for fun, girly socks. This pack of six socks comes in both black and white for any sweet and elegant look you have in mind.
3. Glamorstar Lace Fishnet Ankle Socks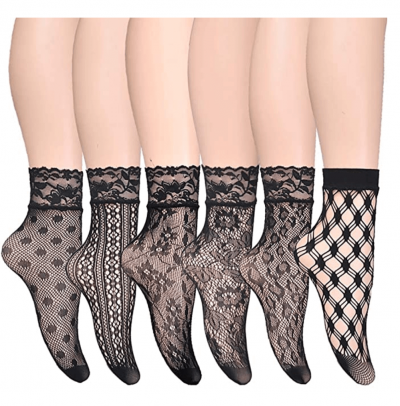 If you want to stray away from sweet and journey into the realm of darker aesthetics, the socks and heel trend still fits in. How? Fishnet socks.
Glamorstar Lace Fishnet Ankle Socks come in a pack of six socks with unique fishnet designs. These are fun, slightly edgy but still make a great layering piece under your favorite black heels.
Socks and sandals can mean so many things to different people. You can wear your go-to slides and some high Nike socks in the summer for a casual, sporty look. For those who love their socks and sandals too much to let it stop there, try socks and heels next.
Fashion is playful and being adventurous is the only way to figure out what your signature style is. So, grab a pair of our favorite, affordable layering socks and try it for yourself.
Most Read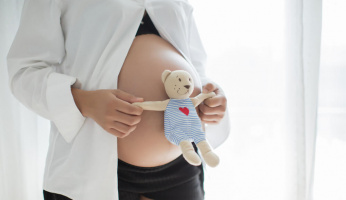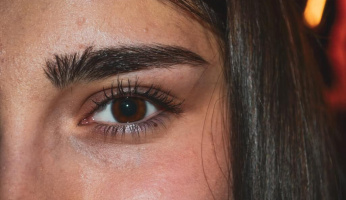 Subscribe to our Newsletter