Ombré Brows: Here's What You Should Know…
The beauty industry is constantly evolving. Lately, makeup trends have leaned more toward a minimal and subtle glam rather than the full face, high-coverage looks we've seen in the past. Back in 2016, we were seeing a lot of matte foundations, tons of highlighter, and block brows. Some staple products were Kylie Jenner's lip kits (Posie K currently on sale at Ulta!), Anastasia Beverly Hills Dipbrow, and the Tarte Shape Tape high-coverage concealer. In the last year rosy cheeks, natural skin, and soap brows have been trending. Brands like Glossier, Milk Makeup, and Rare beauty have been particularly popular due to their sheer face products and liquid formulas. The trend of comparing 2016 beauty versus 2021 beauty has become viral on TikTok, showing us just how far we've come.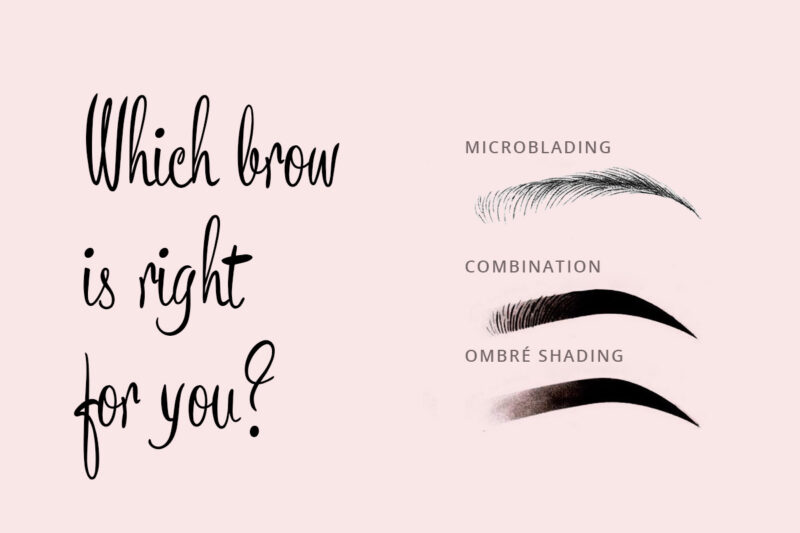 In recent years, microblading has taken Hollywood by storm. Although, ombré brows are now surpassing microblading in popularity. These techniques are great for anyone who wants to enhance their brows without using too much makeup. With the shift to minimalistic makeup, semi-permanent brows are something to consider! I answered the ifs, ands, and buts of ombré brows so you don't have to!
How does this procedure work?
Ombré powder brows are a great way to achieve a no-makeup makeup look. Comparable to microblading, ombré brows are a semi-permanent brow technique that lightly fills in your brows, getting darker closer to the arch and more transparent near the front for a natural gradient.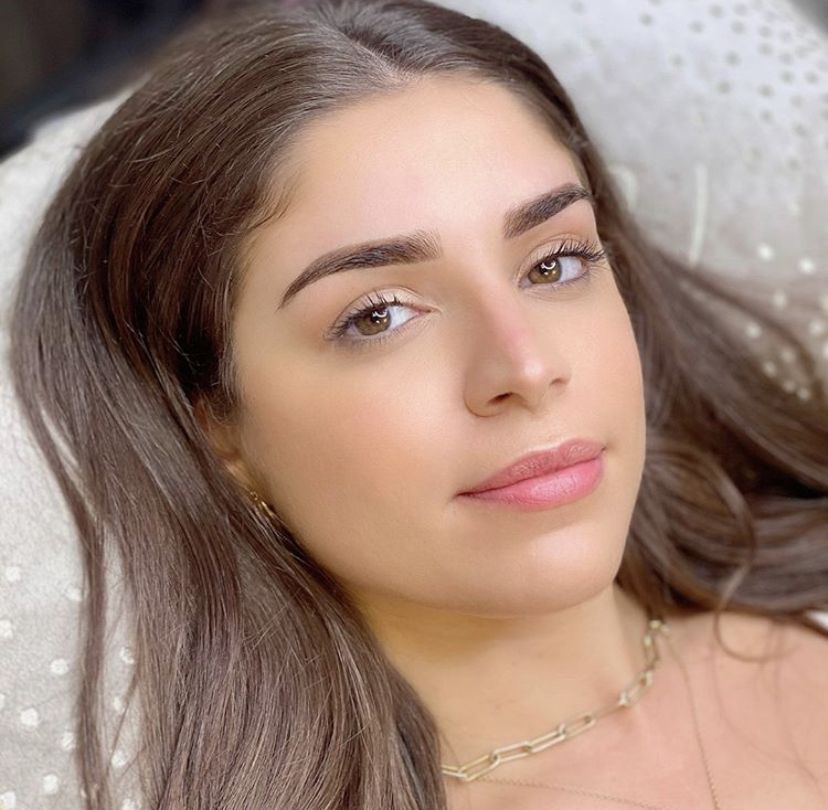 This technique is made to define and fill, perfect for anyone with sparse or overplucked brows. Unlike microblading, ombré brows do not use hair stroke lines but actually deposits the color straight to your brows. It relies on layering to get that gradual build towards the end of your brows.
What 

are o

mbré brows?

Eyebrows are sisters, not twins! But, with ombré powder brows, you can even out the shape so that they're are as close to symmetrical as possible. This procedure is done with a needle and not a blade making it less invasive than microblading as well as less painful. Unlike microblading, ombré brows are receptive to all skin types, although it's important to consult a doctor before booking any appointments as not everyone is suitable for semi-permanent makeup.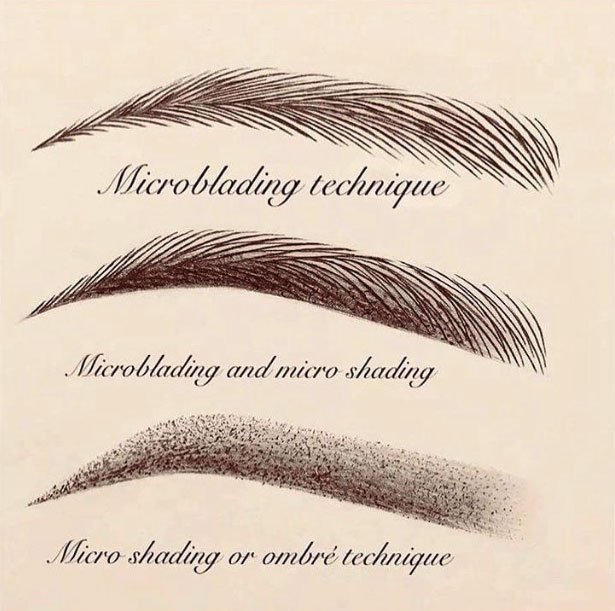 Ombré powder can last up to three years depending on skin type, hygiene, sun exposure, health, and more. Just like any tattoo, it can fade quickly if not taken care of as instructed.
Consider this…
Some things to consider if you're wanting to hop on the ombré shading trend. First, like any tattoo, this procedure leaves an open wound. This means that aftercare is extremely important to ensure that you don't develop an infection.
Similarly, to having a tattoo done, there are steps you can take before your appointment to help with pigment retention such as avoiding blood-thinning medications, eating properly before the appointment, and arriving with a clean surface to work on.
How much does it cost?
On Average, this brow technique is between $500 to $1000. That being said, it does last around a year. Most eyebrow products range between $18 to $25 whether that's a soap brow, dip brow, or tinted brow gel.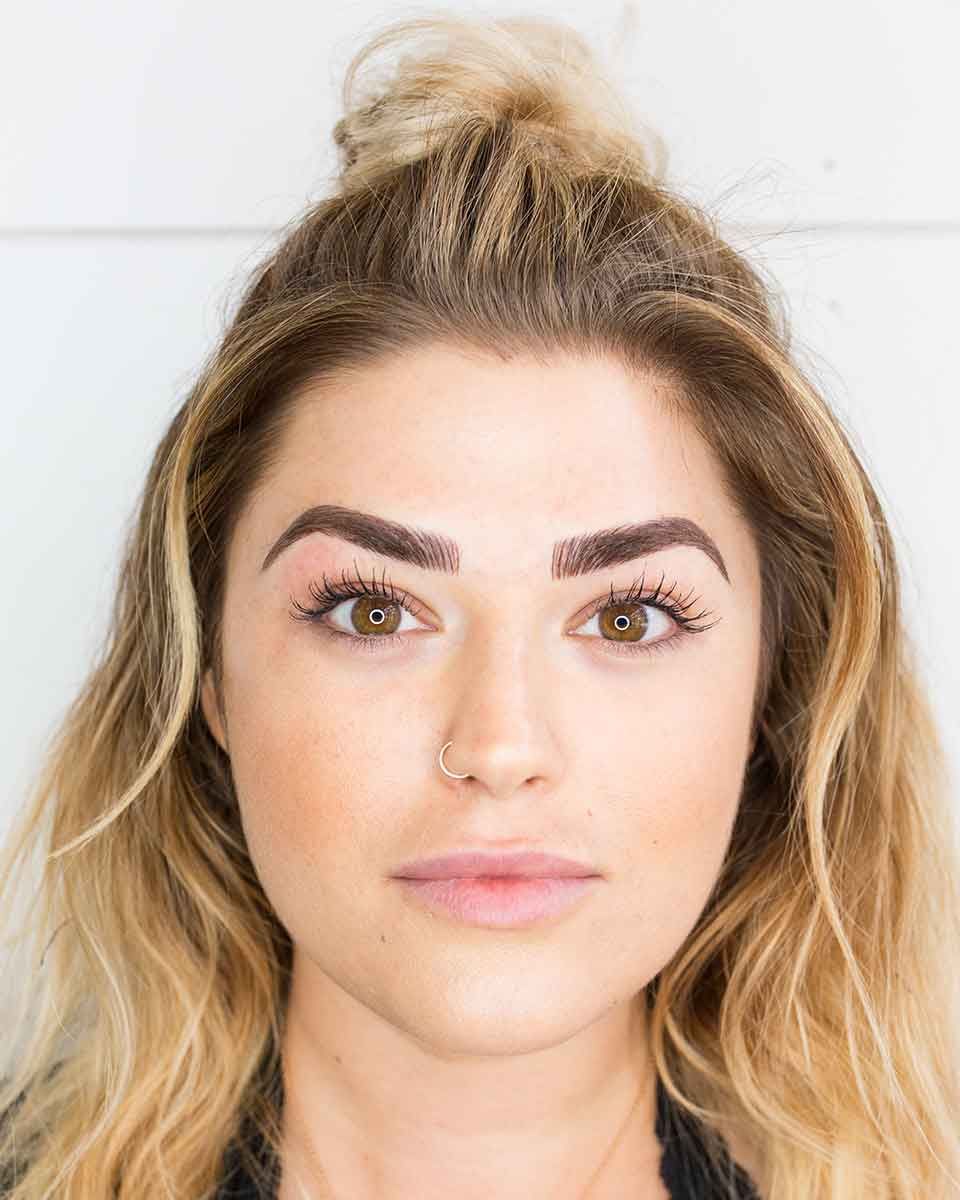 If you're someone who won't leave the house without your brows on, ombré brows might be worth it for you in terms of saving time and possibly money from brow products.
Sources:
Et Online
Brow and Beauty Bar
Refinery 29
Subscribe to our Newsletter