How to Style Your Fav Corset and Bustier Tops For Day or Night
Bustier tops and corset tops have been all the rage this spring, and I don't think anyone's hopping off that train any time soon. They're fun, feminine, and flirty. Victoria's Secret bustier lingerie was a part of the reboot of this trend earlier this year. The sheer, floral fabric was pretty and perfect for spring. Corsets were huge in street-style the last couple of years. Kendall and Gigi, who are constantly seen together off and on the runway, have made sure that corset-style belts and tops got the recognition they deserved.
Fashion icon Kim Kardashian has also frequently been seen wearing the corset trend, especially around the waist for a belted look. Bustier tops are a less structured and more comfortable version of a corset, usually zipping or clasping at the back instead of lacing up. Although, the two styles are almost interchangeable and can help you achieve a very similar look.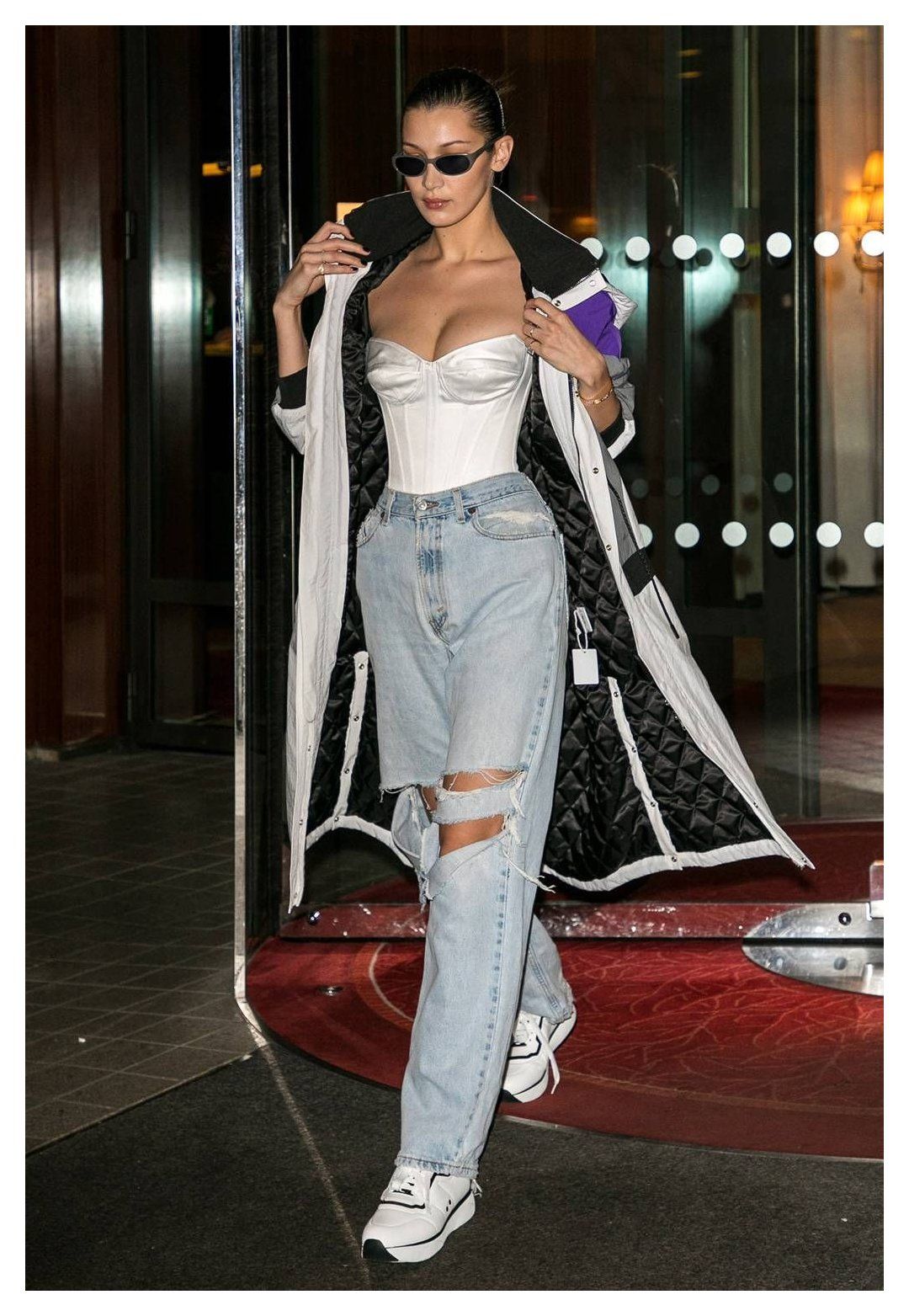 One of the most common ways we've seen corset tops being styled is with a pair of baggy pants. Bella Hadid flaunted her corset top in an all-white outfit. With wide-leg, ankle-length pants, this look was chic yet casual.
Similarly, Kourtney Kardashian also wore a monochromatic outfit with loose-fitting cream pants and a white corset top. This way of wearing the trend is perfect for anyone looking for an elegant but minimalistic day look. Great for a Sunday brunch or shopping in downtown LA.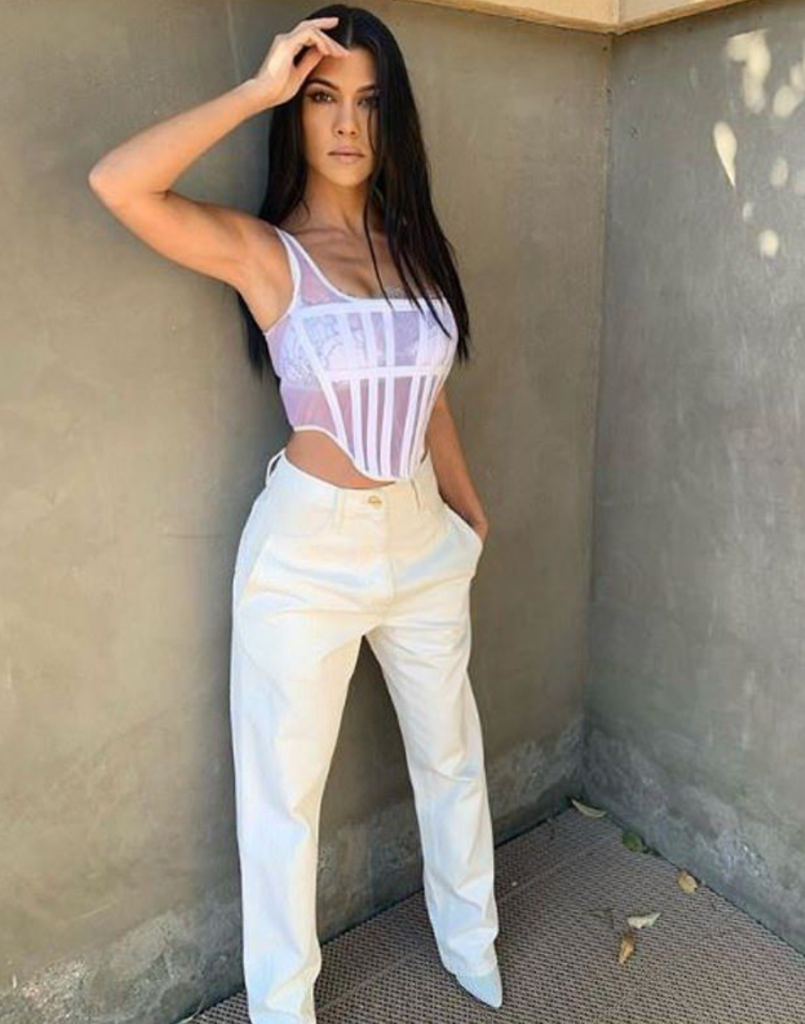 Twenty-year-old viral media star and trendsetter Addison Rae, in her music video for breakout single "Obsessed" was styled to wear a white corset top with loosely fit white pants. Addison Rae is known to be good friends with Kourtney Kardashian so it's no surprise that they share styling tips as well.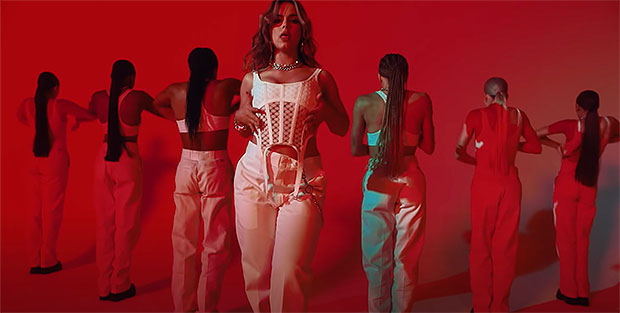 You can shop this whole look on Boohoo. Their Corset Detail Crop Top is a dupe for the one that Addison wore in her obsessed music video. For a simpler look, closer to what Bella and Kourtney wore, they also have the Strappy Back Corset. For bottoms, the Petite Detachable Patch Pocket Trousers are a great substitute for what we've seen from these iconic white looks. Boohoo is constantly running sales, so grab these discounted pieces while you can!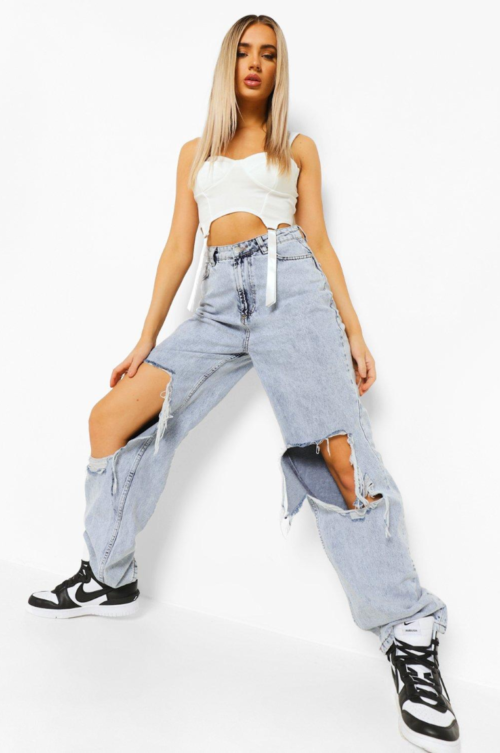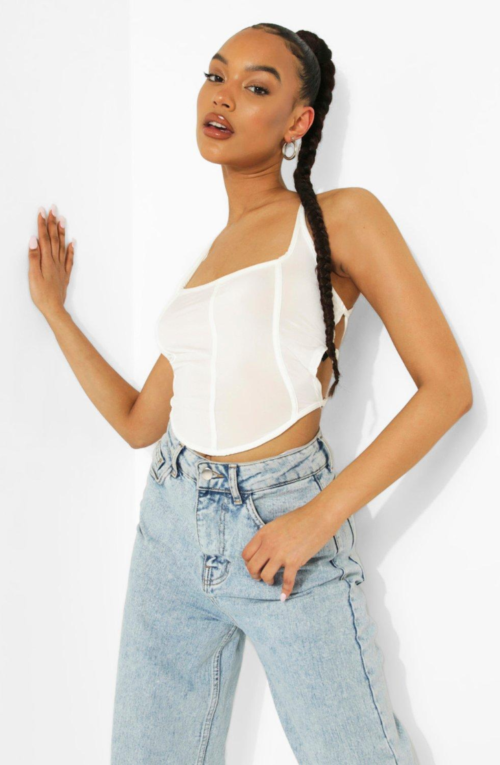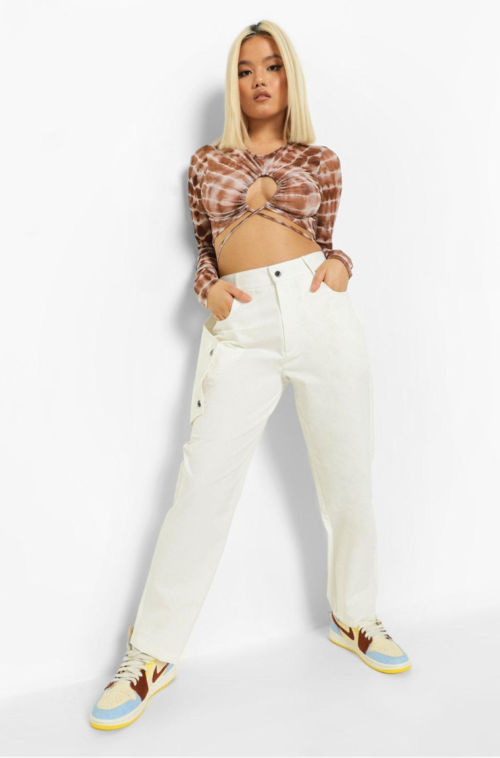 Madison Beer is another great example of how to dress up a black bustier top. She styled it with baggy, black cargo pants. Cargo pants are casual by nature but paired with the black boot, it elevated the look. Leaving out a necklace as a part of her accessories opened up her chest, bringing more attention to the structure of her top.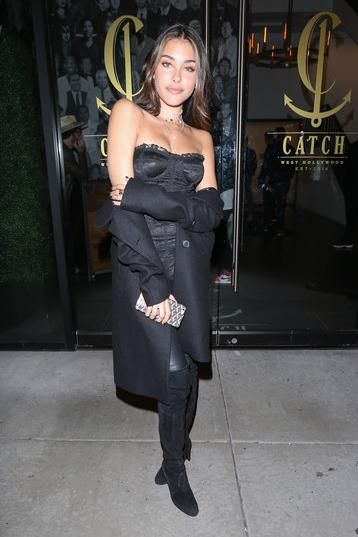 Pretty Little Thing's Black Woven Pointed Hem Corset is a great style swap for Madison Beer's look, especially paired with their Black Buckle Detail Belted Cargo Trouser. Both these items are currently on sale as well so you can shop the look for a steal. Although, that same Pretty Little Thing top paired with Asos' Super Seamed Leather Look Mini Skirt will transform you from Madison to Addison.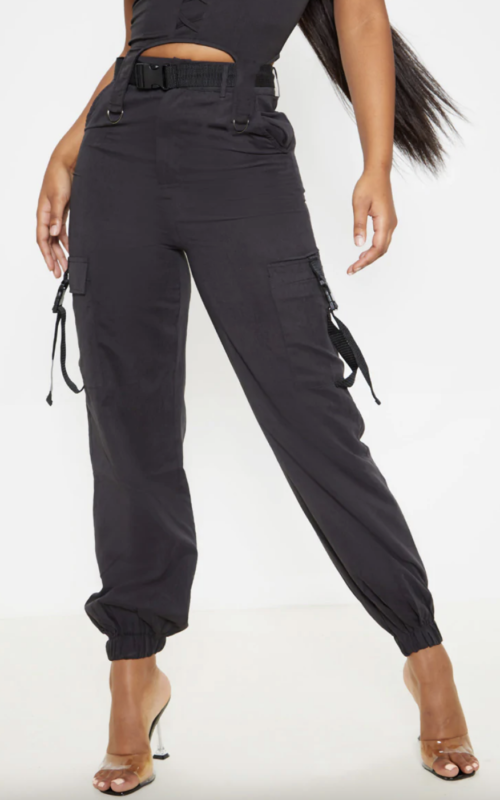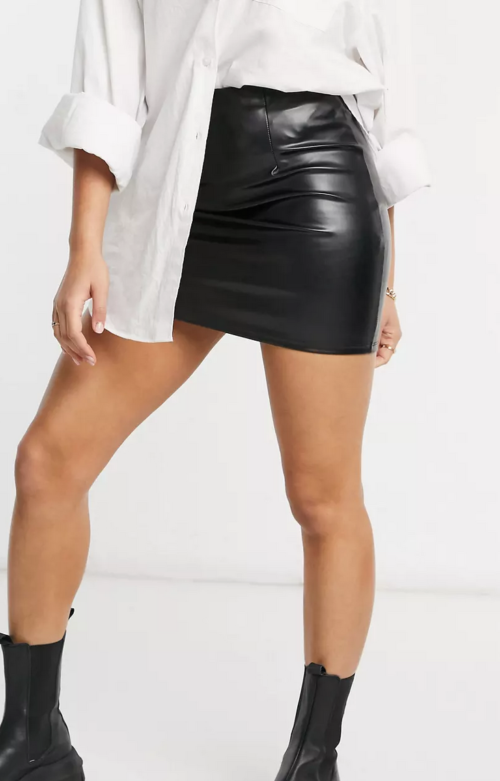 For the more feminine girls looking for a summer-appropriate version, bustiers are a much better option. Bustiers tend to be a thinner, more breathable material. To shop this look, Victoria's Secret is the way to go. The Dream Angels Unlined Bra Top is a great option for bigger chested girls because of its thick straps. This one has support and boning so that everything stays in place.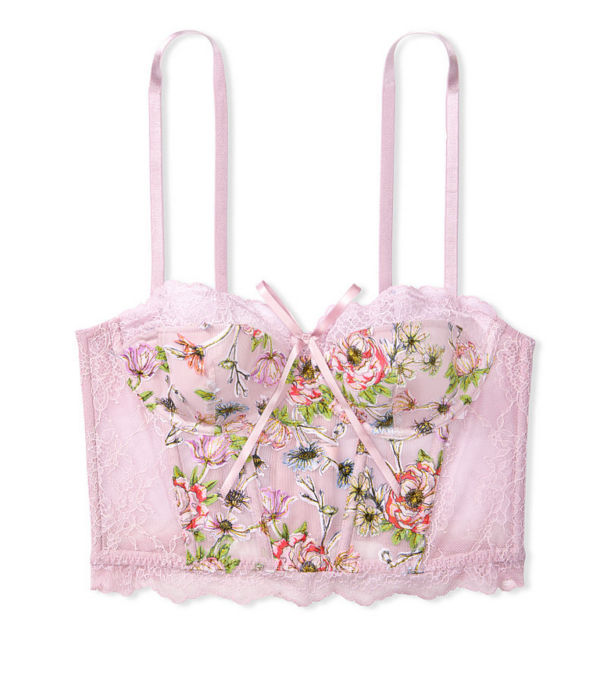 The black trimming and floral design is a perfect evening top for those late summer dinners. The Dream Angels Lightly Lined Embroidered Bra Top is perfect for the daytime. The sheer bodice and strapless design will keep you cool on those warm summer days.
Most Read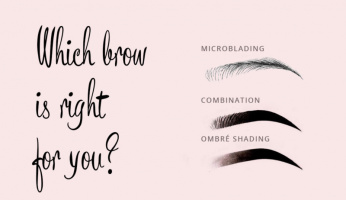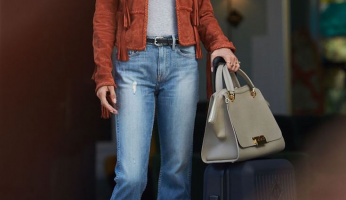 Subscribe to our Newsletter