The 7 Best Wine Lip Tints for This Winter!

I don't know about you, but one of my favorite feelings is coming home to a glass of red wine after a long day. But, I don't just love red wine with my dinner. In fact, wine-inspired lip tints have been taking over.
Those signature red, purples, and rosé-esque shades are taking over the makeup world. Wine bottle-shaped lip tints have been going viral on Tik Tok, but the wine shades have been popular for some time now. Think
Clinique Black Honey
but a long-lasting, more vibrant pigment.
Lip tints are meant to be transfer-proof, kiss-proof, and smudge-proof. They won't move under a mask or fade during your lunch break. They're formulated to naturally stain your lips for a long-wearing, vibrant pout.
We've compiled our top picks for lip tints with wine-inspired colors so you can try out this trend for yourself!
Our top 3 picks
Top 7 Picks - Tested by Our editors!
1

. Clarins Water Lip Stain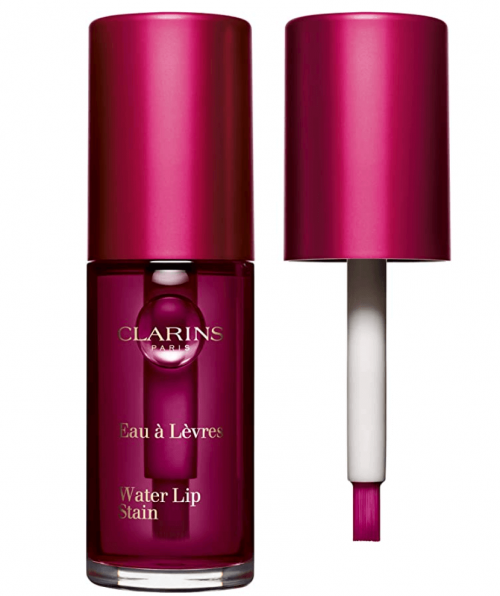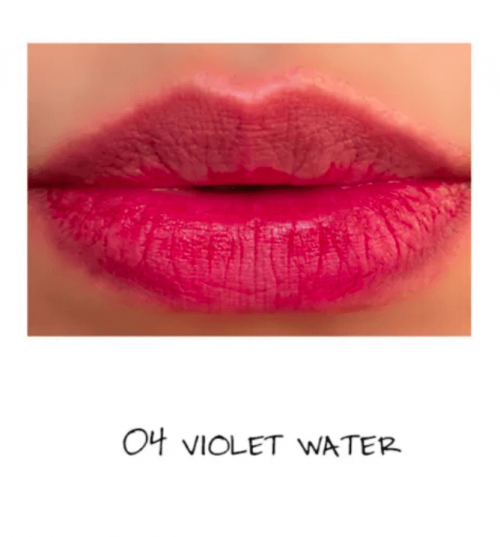 The Clarins Water Lip Stains are everything proof! They're mask-proof, kiss-proof, fade-proof, and extremely long-wearing.
Read more
They're a water-based formula with the benefits of a lip treatment. Moisturizing your lips while staying vibrant until you take it off.
You can layer this product for deeper color intensity, or leave one coat for a more sheer look. Formulated with aloe vera and raspberry water to give your lips a burst of moisture.
Violet Water and Red Water are both reminiscent of your favorite red wines. They're deep, sultry, and romantic. Perfect for warming up your makeup look in the colder months.

2

. Buxom Serial Kisser Plumping Lip Stain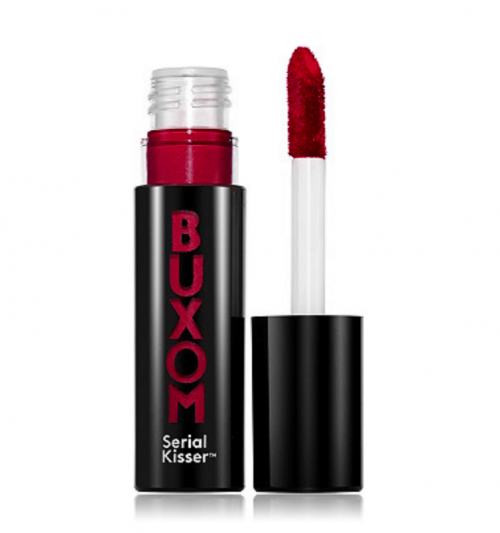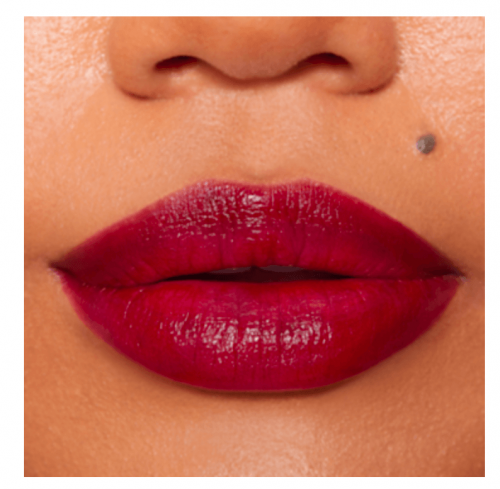 The Buxom Serial Kisser Plumping Lip Stain is a given formula that's meant to hydrate while it delivers a lasting color and shine.
Read more
It's a lightweight serum texture that drenches your lips in a juicy color. Its high-gloss shine gives the appearance of a fuller, plumper pout.
With Hyaluronic Acid, your lips will look as good as they feel. The shade Bitten is a berry color that's slightly purple with a red base. It's very reminiscent of the color of merlot.
This is the ultimate fall and winter shade to help darken up your classic makeup looks.

3

. Benefit Rose Lip & Cheek Tint
The Benefit Rose Lip & Cheek Tint is the perfect solution to a quick, coordinated makeup look.
Read more
It's a versatile tint that will give you the sexiest flush and kiss-proof, smudge-proof tint. It's a sheer pigment that gives just a kiss of that color.
It's a slightly warm, rose-tone that gives us rosé all-day vibes. It's the perfect color to wear all year long, giving you a healthy glow from within.
4

. Peripera Ink Velvet Lip Tint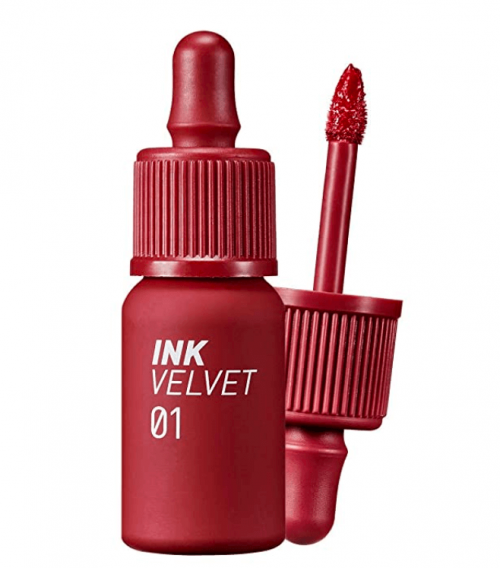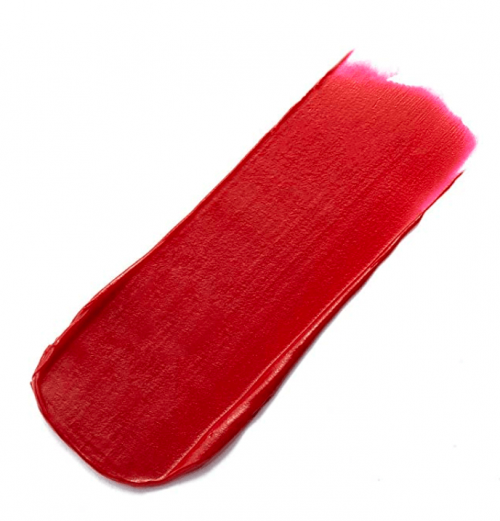 Peripera Ink Velvet Lip Tint is another great budget buy. It's a breakthrough formula that delivers bold, high-intensity color pigments that naturally stain your lips.
Read more
This lightweight product will give your lips that kissable color without feeling sticky or uncomfortable.
These lip tints have a silky, velvet finish. With over eight shades to choose from, you're sure to find one that fits your complexion perfectly.
Their shade Good Brick is a classic deep red with a slightly brown undertone. It's the ultimate brick red shade, giving you 90s grunge and wine-stained fun all at the same time.

5

. Sefundun Wine Lip Tints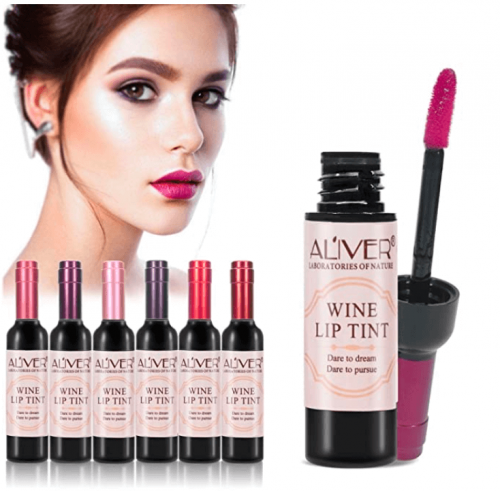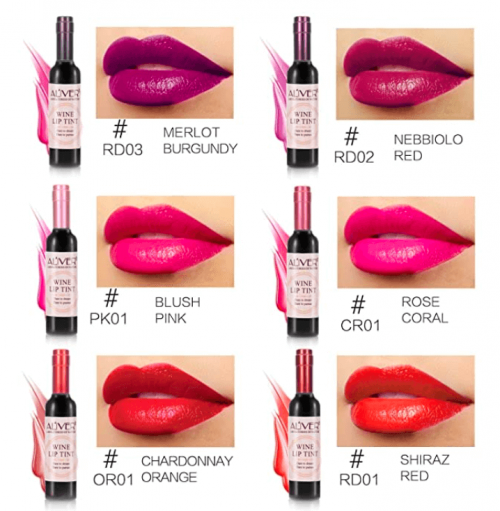 If you have a Tik Tok account you may have seen the Sefundun Wine Lip Tints.
Read more
The Labiotte Chateau Wine Lip Tints were the original brand to start this concept of wine-colored lip tints in wine bottles. While it may be extremely hard to find the Labiotte Chateau Wine Lip Tints, the Sefundun ones are just as pigmented with drool-worthy colors to choose from.
They're long-lasting, transfer-proof and smudge-proof tints. They deliver an extreme pop of pigment with a record-breaking dry down rate.
The range of shades in this line is great, from deep reds to purple tones and rosé inspired pinks.

6

. Etude House Darling Water Tint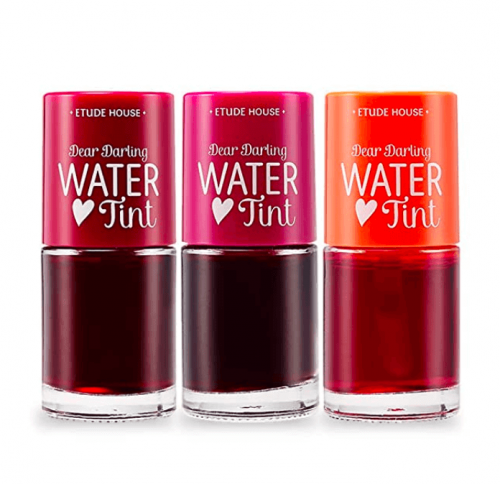 Etude House Darling Water Tints are effect both in cost and in use. They're one of the cheaper ones on this list, coming in a set of three.
Read more
They're a water-based tint with a serum-like texture that delivers a bright pop of pigment.
Pomegranate and grapefruit extract will hydrate your lips with every use, increasing the appearance of a more supple pout. This water tint is absorbed quickly into the lips, staying on all day without feeling sticky.
They come in three shades: One cherry red, a deep berry, and a coral. You get your wine-colored lip tint with a little extra!

7

. Colorgram Thunderbolt Tint Lacquer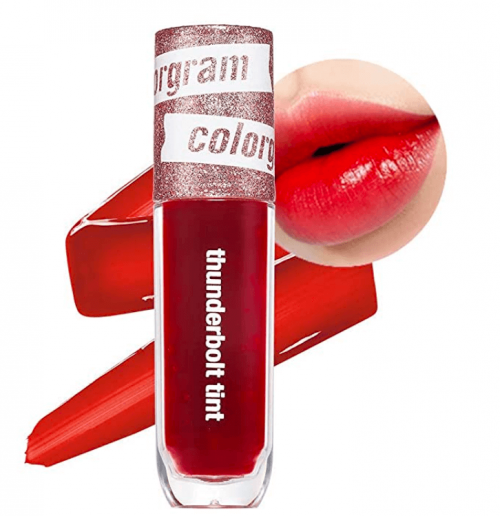 Colorgram Thunderbolt Tint Lacquer is an extremely glossy, dewy lip tint.
Read more
Its main focus is delivering a long-lasting product with a natural, "your lips but better", sheer color. This creamy formula is meant to be applied sparingly, just one coat all over your lips.
It's hydrating, non-sticky, and extra shiny for a plumping look. The shade Romance Tok is a maroon color. It's a deep red with just a hint of purple to balance it out.
It's the perfect wine-stained lip for any occasion.

Celebrity style guide Writers
Bianca
Oct 26, 2021
Ana
Oct 26, 2021
Subscribe to our Newsletter