Celebrities Know, Life's Better With a Topknot!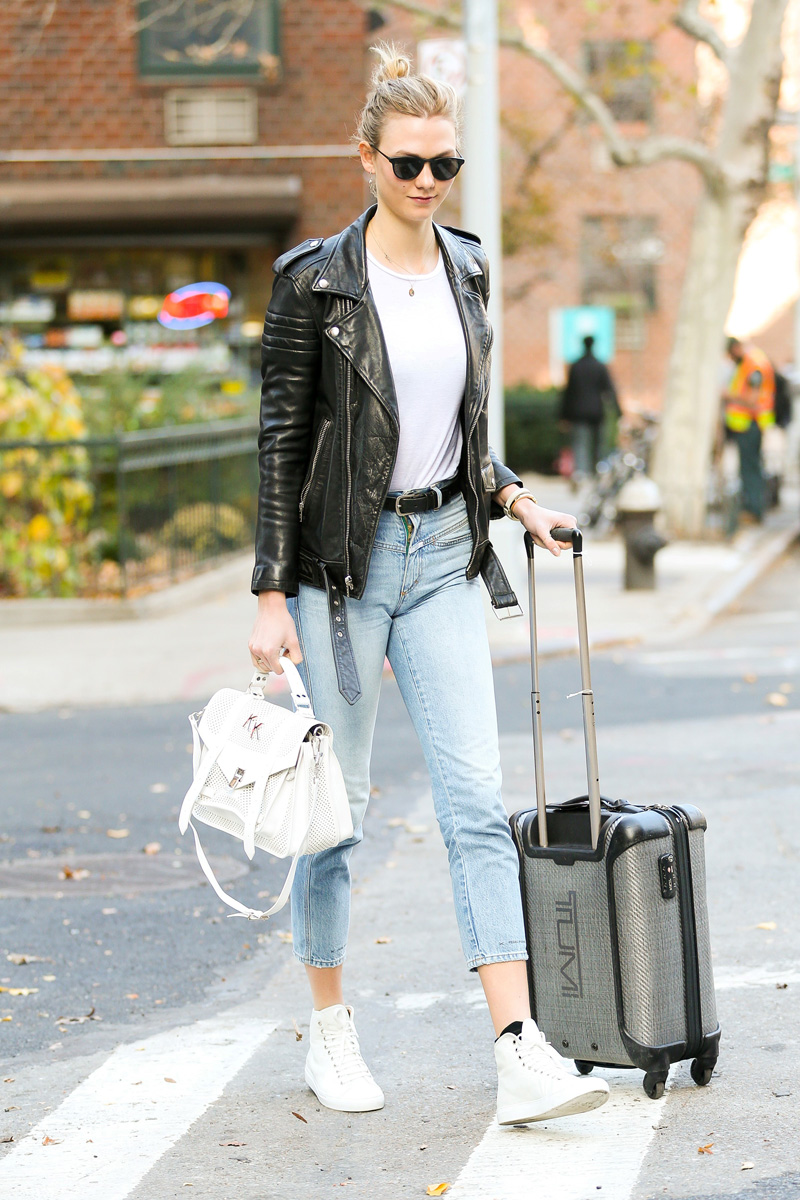 I love a good 'top knot'! You will never fear a bad hair day again with this cute super easy to do look. Whether you prefer to wear it low and messy or high and sleek, this is a versatile hairdo you can wear practically anywhere. Karlie Kloss is the topknot queen as she is often photographed with her shoulder-length layers whisked into a perfectly messy bun….very supermodel chic!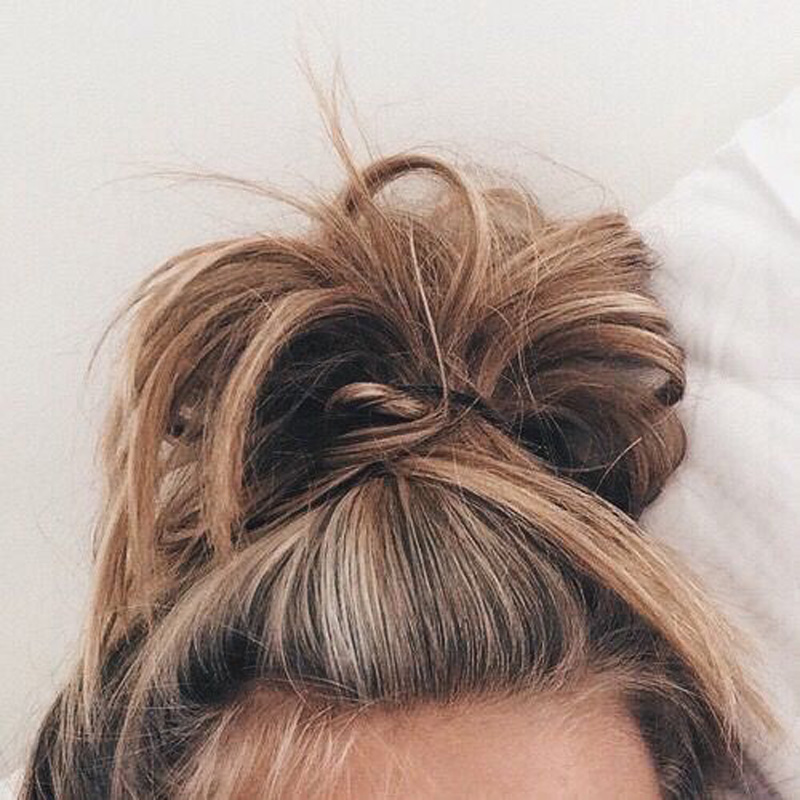 Both sophisticated and a little sassy it can dress up any casual off duty outfit and even transition into cocktails with the girls after work.  Not only is this style totally easy to achieve, but this is also the style go-to to when you don't have time to wash your hair or are just leaving the gym.
The key to the perfect top knot is to make it look like you didn't even try. You know the look I'm talking about? It's that effortless look that says 'I woke up like this and it's really no big deal'.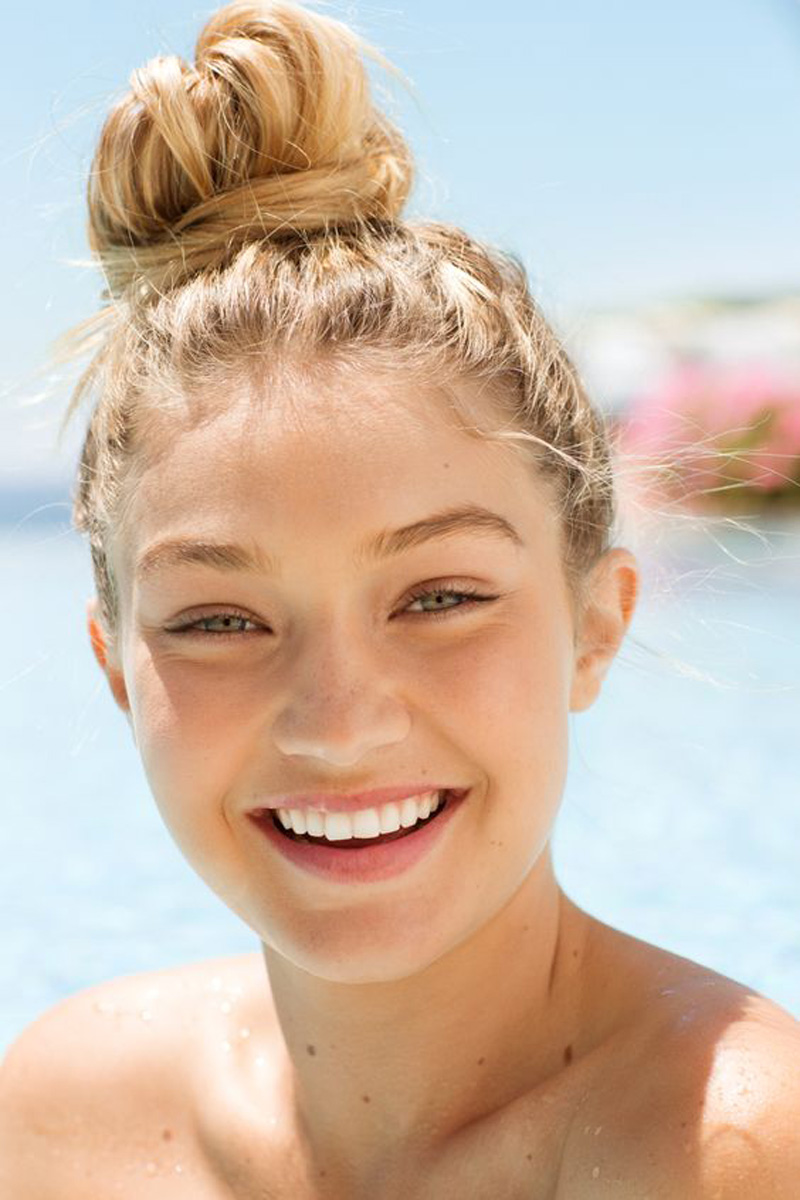 Topknots are also great for formal occasions, they can be sophisticated and chic! Zendaya Masters the 'On-Duty' knot and makes the case for the structured elegance of a sleek twist proving the day-to-night appeal of a fluffy topknot.
 
Add Volume:
Start with adding volume to your hair for the perfect placement and size. Apply volumizing mousse to your hair and blow dry out in opposing directions to get that volume sky high.
Add Texture:
Get some grip to your top knot with a hit of dry shampoo or texturizing spray. Spray from 20cm away and let it sit for a few minutes to coat the strands. Smooth the hair without losing volume or texture with a soft bristle brush.
Sweep It Up:
Brush your hair upwards in all directions and fasten with an elastic at the top of your head, in line with your ears. If you don't have much hair to work with add a filler like a hair donut.
Tighten the ponytail and take one small piece and loosely wrap it around your elastic or bun filler, pinning into place. Take another piece next to the first and wrap again, following the step again and again around the full circle.
Spray it to Stay:
Keep it sleek and polished or pinch out pieces of your newly formed bun for a more textured finish. Spray with a good coat of hairspray to keep it in place all day long.
Now that you're a top bun professional, mix it up by adding a braid, backcombing the pony for even more volume. Then try curling the locks first or leaving it loose. Try top knotting half of your hair or move the bun to one side for a new look for every day of the week.
Style Tip: Your top knot isn't supposed to per perfect, each one is uniquely your own so embrace the fun!
Here is what you will need:

Most Read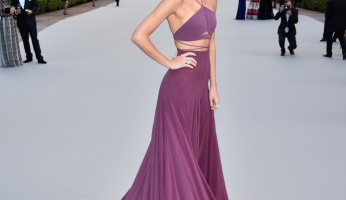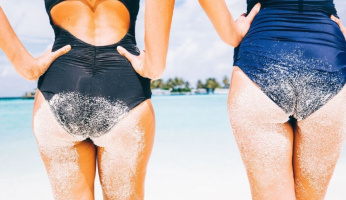 Subscribe to our Newsletter