Sweating in (Hollywood) Style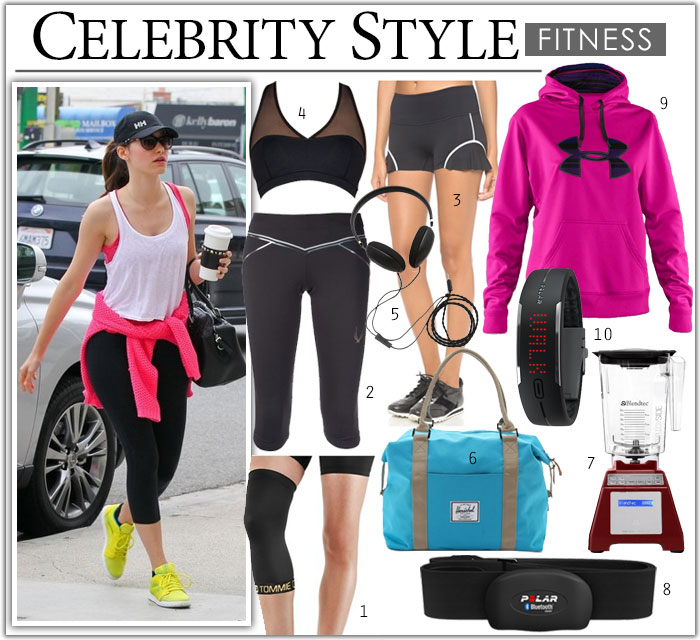 Summer is almost here. Millions are making resolutions to get healthy and shed a few pounds. Hollywood's leading ladies don't just stumble into their perfect figures, they have to work for them just like the rest of us. While some feel the burn in basic oversize tees, others show off their bare midriffs or wear statement tops to make sure their workout doesn't go unnoticed. I wanted to share a few of my must have fitness items to help everyone reach to their fitness goals this year. Get some inspiration for your next trip to the gym with these stylish sweat-proof looks, high tech gadgets, and go to products.
Recovery Gear – Compression sleeves will help you achieve peak physical performance by helping your body recover faster after a grueling workout session. I am so glad I discovered Tommie Copper Compression Sleeves! I have an old sports injury in my right knee. After wearing it a couple days, I won't live without it. The best thing I ever bought online. I love that it is light-weight, comfortable – can be worn throughout the day.
Phone Technology – Bluetooth heart rate monitors and music apps are changing the way many people work out. The Polar Bluetooth heart rate monitor allows you to wirelessly monitor your heart rate immediately or on your phone. Spotify enables you to create custom workout playlists from millions of songs on any device for a low monthly fee.
Fitness Tracker – Fitness trackers keep track steps, idol time and give you minute-by-minute motivation to achieve your daily fitness goals, which is an essential tool if you're a fitness newbie. I love the Polar Loop.
Powerful Blender – 2014 is the year of high-powered blender. From the Nutribullet to Blendtec, powerful blenders help you make healthy meals, snacks and smoothies in no time.
Neon Workout Gear – Make a fitness fashion statement when with cute neon workout gear. Companies like  Under Armour make high-quality neon gear for every fitness need.
Lucas Hugh  Shard Capris: The knee-length legging is a workout wardrobe essential but the Shard Capri is anything but basic. The exquisitely tailored, figure-forming structure, faceted colourways, dynamic hip trims and black inner thigh ventilation panels make them more than a cut above the rest.
Lucas Hugh  Hottie Shorts: I can't get enought of these adorable running shorts! These smooth jersey Lucas Hugh shorts are detailed with contrast trim along the breathable, perforated panels.
MICHI Antigravity Bra: Add a sporty and contemporary edge to your look. Sporty, supportive and stunning, this crossover bra offers incredible athletic and aesthetic functionality.
Molami Plica Headphones: Where superb audio is combined with avant-garde design, incorporating a function meets fashion ideal. Molami headphones are designed with the contemporary individual in mind.
Herschel Supply Co. Stand Carryall: Herschel Supply Co's printed carryall is so roomy – perfect for storing your everyday essentials, using as an in-flight carry-on or taking to the beach.
Most Read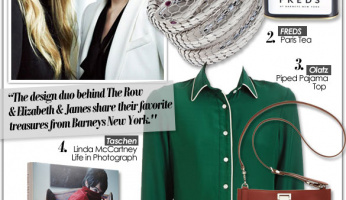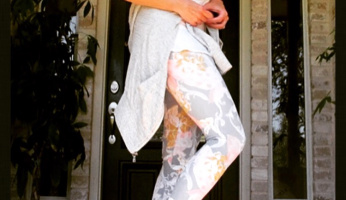 Subscribe to our Newsletter