Tik Tok MUAs Are Using The Nyx Jumbo Eye Pencil To Contour And This Is How!
Tik Tok has had a lot of beauty hacks go viral in the last two years, some stranger than others (yes we're talking lube as a primer, and using a jade roller to apply your base). If you've been on #BeautyTok lately, you would've noticed MUAs trying out the NYX Jumbo Eye Pencil in white as a highlighter/contour.
While the NYX Jumbo Eye Pencil is marketed as an eye pencil that can be used for liner or all-over shadow, this hack works perfectly with the creamy and pigmented formula of this product!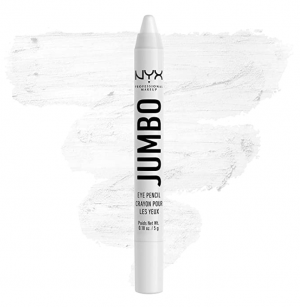 So, the question is, how is this white eyeliner being used as a highlight/contour, and can you replicate it at home? We're going to explain how exactly this trend works, but it's extremely easy for anyone to try out and only takes about 30 seconds! Yes, that's right… 30 seconds. This is also a great makeup-on-the-go hack in case you need a bathroom touch-up.
Essentially, you're going to be applying this eye pencil in a T formation on your face. Starting out with the inner corners. You're going to apply a little bit of this white pencil in the inner corner of your eye to brighten and open up your eye. This is a common trick that MUAs use to give the appearance of a larger, wider eye.
Next, you're going to apply a vertical strip of it on the bridge of your nose and a horizontal line on the tip. This is going to draw the eye to the smallest point of your nose, making your nose look smaller and more upturned.
Unlike traditional contouring that uses shadows to contour, you're using light to draw attention to a certain location on your face. It may not be traditional, but it works very well at making your nose appear slimmer.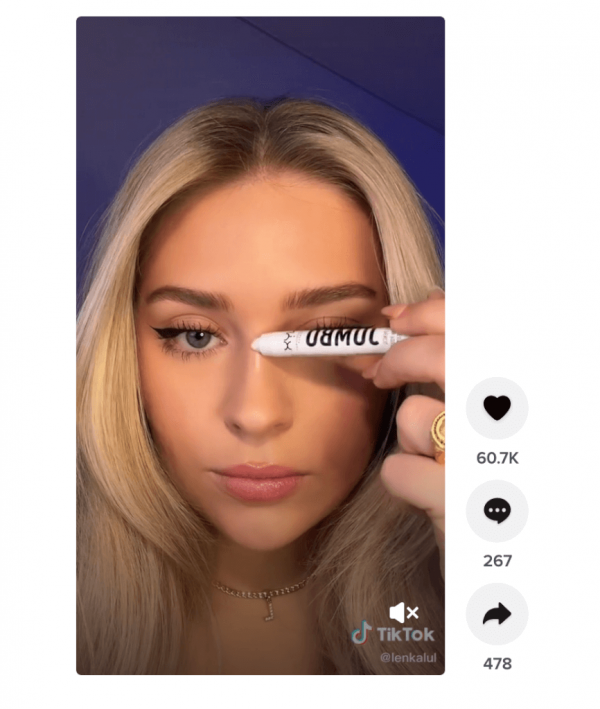 Lastly, you're going to apply some right on top of your cupid's bow. This is going to contour your mouth, giving you a little shine while brightening up the lower half of your face. After applying all of your highlights, go in with a clean finger and gently blend it to soften up the harsh line.
Using a beauty blender or a brush will work to blend it out, but considering the formula of this product, it's best to simply let the natural warmth of your finger work its magic.
This balanced way of applying highlight will draw the eye to your best features, letting them shine. This is perfect on top of natural makeup or even with a full face of glam. These highlight tips aren't revolutionary but are very common in most makeup routines already.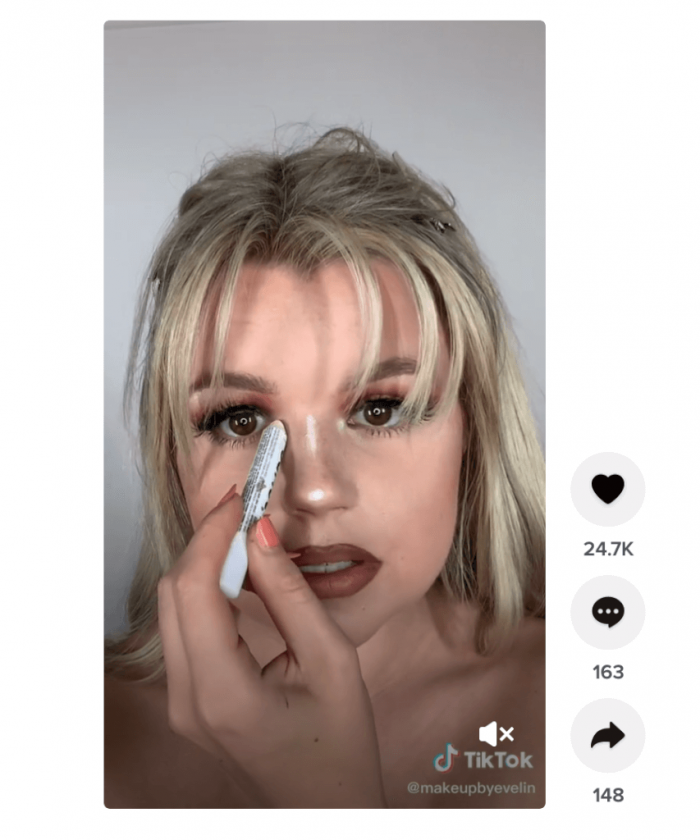 Although, the act of using one single product as an all-in-one tool to give you a snatched look is such a smart idea that we had to try it!
The beauty of this trend is that it also works on a bare face without looking out of place. Some people feel that contour and highlight on a bare face with no base can look out of place, but this trend looks good with natural skin too! It's the perfect addition to your no-makeup-makeup look.
On top of being a super simple makeup hack perfect for beginners or professionals, the product itself is extremely affordable. At only $4.50, the NYX Jumbo Eye Pencil is a must-have staple.
Subscribe to our Newsletter