The 7 Best Contour Makeup Products – Tried & Tested!

Contour has been around for many years now, but it seems to be an unapproachable, scary step in a makeup routine that many shy away from.

Contour can be a great tool to help your makeup look your best, adding shadows and dimension back into your face after your foundation. More than that, contour will take your makeup to that next level.

If you think you're not seasoned enough to start contouring, you're wrong! Anyone can do it, but you'll need the right information, the right guide, and the right products.

We've answered from FAQs about contour and included our favorite products, both cream, and powder, to get you started on your sculpting journey.
Our top 3 picks
FAQs
q:

What is contour makeup?

a:

Contour is the process of adding shadows and dimension into your face, creating the appearance of a slimmer jaw, slimmer nose, and more prominent cheekbones. It's a sculpting technique that will chisel out your features, making your makeup look deeper and more hallow.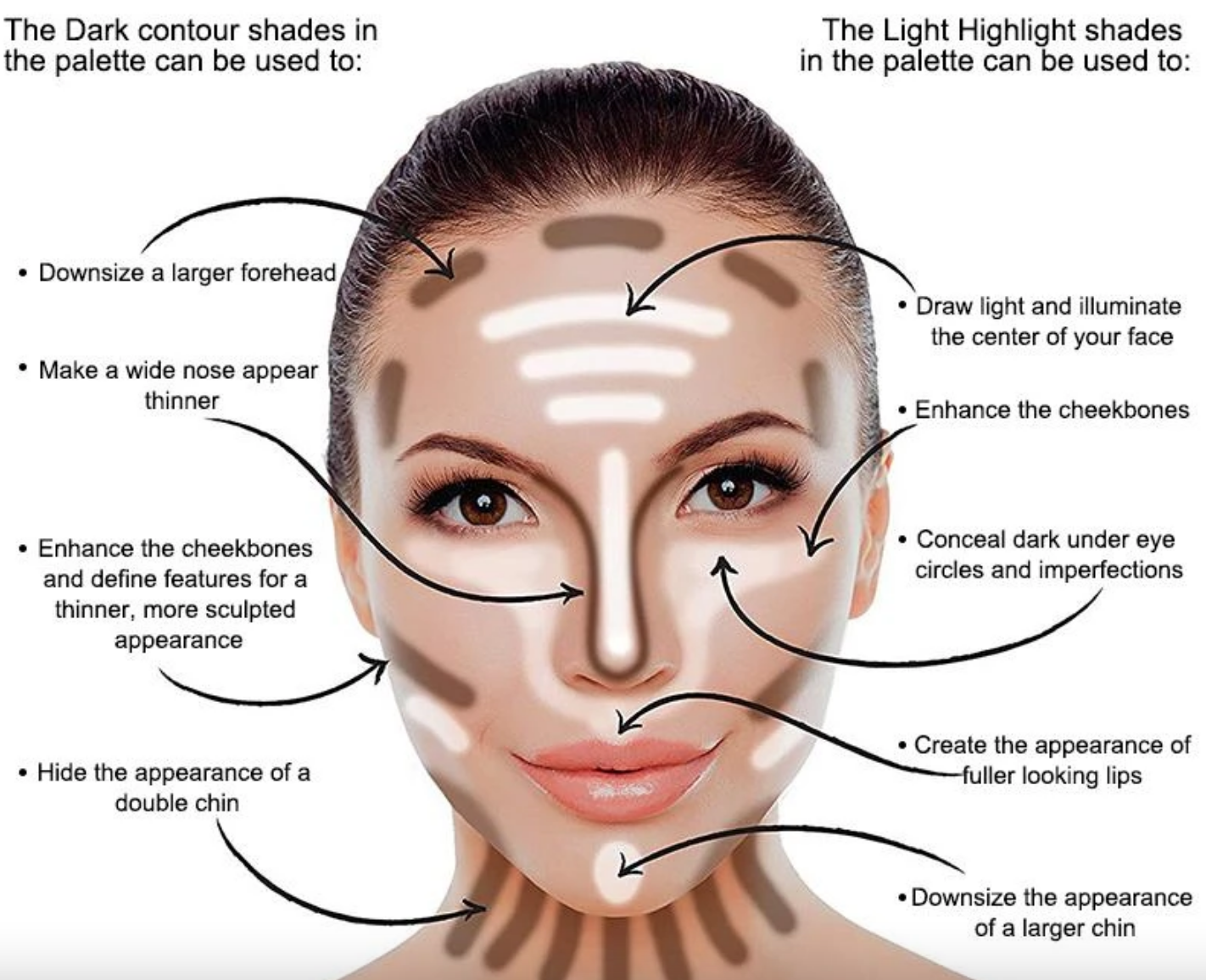 Along with contour, you should be adding highlight to the highest points of your face to create a natural glow where the light would hit.
This includes the tip of your nose, the center of your forehead, cupid's bow, top of your cheekbones, and your chin.
q:

What makeup do you need to contour?

a:

If you're a beginner to the world of glam, start off using any kind of branded contour stick or palette.

Bronzer is not contour, don't get the two mixed up. Bronzer is usually shimmery, golden, and warm. The purpose is to add warmth to the face.

Contour is usually more matte and in neutral or cool shades as the purpose of it is to sculpt, not add a golden filter over your face base.
q:

What's the difference between cream and powder contour?

a:

The biggest difference between cream and powder contour is the surface you apply it on. For cream contour, you want a liquid or cream base and you should only set your base with powder after applying your cream products, not before.

This ensures that your cream contour won't remove any of your makeup underneath. Creams should stick with creams. Cream contour is also great for beginners because you can blend it in easily with your fingers, no special brushes or sponges are necessary.

For powder contour, you should apply it on top of a powdered face to get a smooth finish without patchiness caused by the lifting of makeup. Powder contours can sometimes break up the foundation underneath it, so to get a seamless finish, set your liquid or cream foundation before adding powder contour.

Powder contour can be trickier as it needs to be applied with a brush. If not done properly, you can end up with unblended, harsh contour lines. Practice makes perfect, though! If you love the look of powder contour, blend your heart out and try again.
Celebrity style guide Writers
Bianca
Sep 10, 2021
Ana
Sep 17, 2021
Subscribe to our Newsletter