The Best Sol de Janeiro Bum Bum Cream Dupes!
Sol de Janeiro Brazilian Bum Bum Cream is a cult favorite, but a full tub of the delicious stuff can cost you more than you might be comfortable with. It smells like sun, summer, and a Cuban vacation wrapped into a hydrating, smooth cream formula.
This lotion is fast-absorbing and lightweight with an addictive scent that's both sweet and warm. It also has a hint of shimmer to give your skin an extra boost.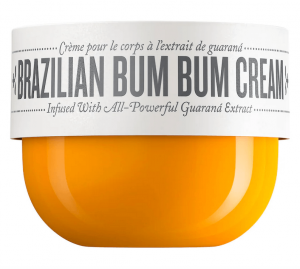 The only downside to this extremely popular cream is the $45 price tag. You might buy the whole tub and only use it a couple of times a week to stretch your buck. What if we told you that you can smell like an island cupcake every single day without breaking the bank?
Like all great expensive products, there are dupes out there that can give you a similar vibe but for a fraction of the cost. So, what are our go-to Brazilian Bum Bum Cream dupes?
Sol de Janeiro Bum Bum Cream Dupes
1. OGX Extra Creamy + Coconut Miracle Oil Ultra Moisture Body Lotion
The OGX Extra Creamy + Coconut Miracle Oil Ultra Moisture Body Lotion has been going viral on TikTok for having an almost identical smell to the original Bum Bum Cream. This is the closest dupe to the Sol de Janeiro product you all know and love. It's an ultra-hydrating blend with a rich and creamy touch to leave your skin feeling supple, soft, and smooth.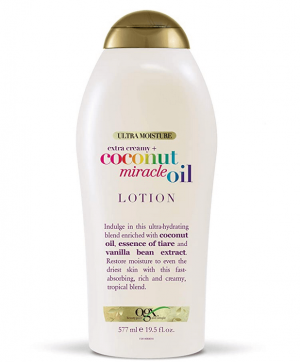 The best part about this product is that they have this same scent in the form of body wash, shampoo, conditioner, penetrating oil, and hair mask so you can soak it in head to toe.
If you love the Bum Bum Cream scent but you want to get more for your money, this $7 deal is perfect. And, you can match your shower scents to your lotions scents which makes us very happy!
2. Tree Hut Tropic Glow Lotion
You may recognize the brand Tree Hut from their sugar scrubs that went Viral on TikTok last year. They're affordable, effective, and smell amazing. Everyone and their mom hopped on the Tree Hut sugar scrub trend. But now they're going viral for something else.
Another worthy dupe to consider is the Tree Hut Tropic Glow Lotion. This budget buy is under $10 and has a similar sweet tropical scent. It also features cupuacu butter as a key ingredient just like the Sol de Janeiro Bum Bum Cream. While this dupe isn't as thick and creamy, it's still a fast-absorbing product with a silky feel to it.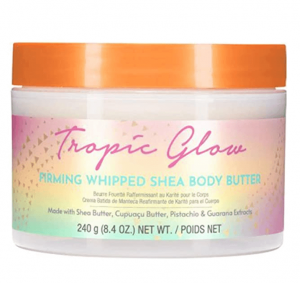 It's not a body butter, but a lotion, so expect a consistency that is runnier and more lightweight. It may not be a perfect swap-out, but for less than half the price and a nearly identical smell, it's worth it in our books.
Subscribe to our Newsletter