How Elle Macpherson Starts & Ends Every Day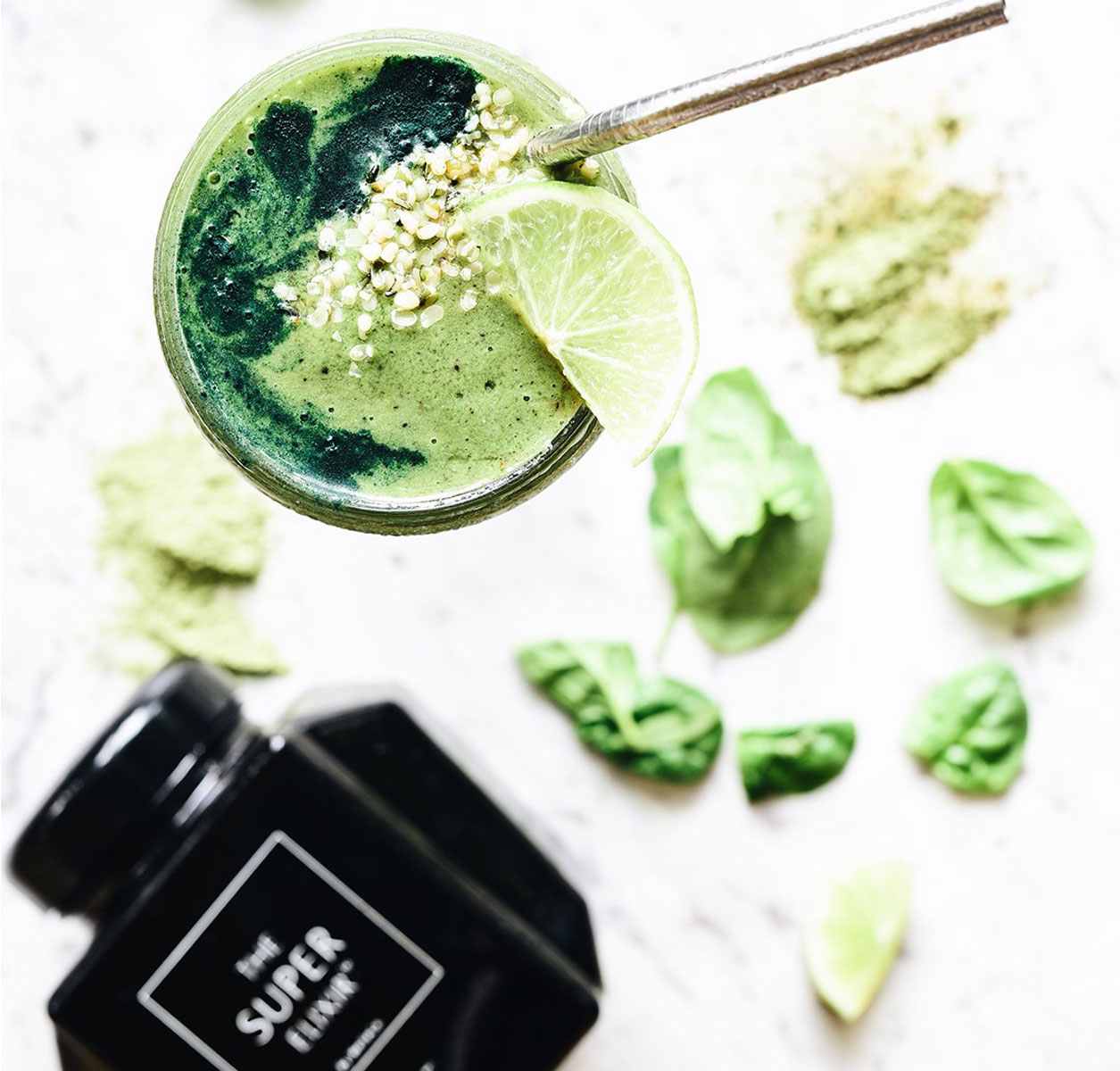 The supermodel known as 'The Body' – with good reason – reveals her daily beauty and wellness rituals.
IN THE MORNING:
My alarm goes off at 5 am every morning. It was hard at first but I now wake up early and spend 45 minutes practicing breathing – it's been a complete game-changer for me. It's not a formal practice of meditation, but more about taking the time to clear my mind, reflect and slow down the brain. I find it very peaceful and it really sets me up for the day.
I wake up my body with a cup of warm water, cider vinegar, and lemon – it kick-starts my metabolism. I then take a daily dose of alkalizing The Super Elixir greens in filtered water, which boosts my energy levels and makes such a difference to the clarity of my skin.
Exfoliating every morning is my non-negotiable. I dry brush, wet brush, use scrubs in the shower – I'll try any scrub! I find it's the best detox for skin and helps boost my circulation, shed dead skin cells, and nourishes and renews super-dry skin. I then moisturize top to toe with coconut oil and slather myself in SPF.
I seriously love chocolate so I always have my daily Nourishing Protein Chocolate by WelleCo, which is full of vitamins and minerals. I use it as a meal replacement, a healthy snack or to curb a chocolate craving. I blitz mine with homemade hemp or almond milk and I'm good to go. Sometimes I have it with water and half an avocado for a rich, creamy texture.
But I try to snack mindfully so sometimes I'll have a couple of dates and herbal tea, or fresh organic almond butter with celery – it boosts my energy levels and keeps me going until lunch. I also snack on walnuts, which are high in protein and excellent for brain function – it's a great tip I stole from my nutritionist, Dr. Simone Laubscher. I always soak nuts overnight before eating; soaking helps release the enzymes, so I can digest them easier.
"I lie on the bed with my legs up against a wall for at least 10 minutes – always in the privacy of my bedroom, of course"
IN THE EVENING:
I have always found it difficult to unwind so I have to have a very calming night-time routine. I prefer to sleep nude and dress my bed in white linen sheets; I spritz the room and my pillows with a lavender mist; and I prepare a pot of WelleCo Sleep Welle Calming Tea, which contains valerian root (known as nature's Valium), hops and skullcap, which help with anxiety and sleep issues.
If I'm wired but tired I do a yoga pose that I've been told can help with sleep: I lie on the bed with my legs up against a wall for at least 10 minutes – always in the privacy of my bedroom, of course.
I write in my journal every night or at least I try to. I make a list of things that have inspired me or made me laugh. We all go through challenging moments that can make it hard to find the inspiration to make the changes in life we really want to. It's quite easy to focus on what's not working, so I try to focus on what is working.
On my bedside table is 500ml of room-temperature filtered water, a Dr. Sebagh eye cream and whatever book I am currently reading. Right now, it's The Power of Moments by Chip Heath and Dan Heath, Mother of Darkness by my friend Venetia Welby, and I always have a copy of The Untethered Soul by Michael A. Singer close by.
SHOP THE POST:

JavaScript is currently disabled in this browser. Reactivate it to view this content.
Most Read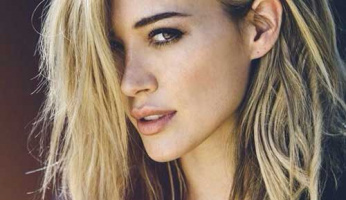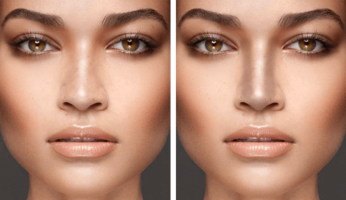 Subscribe to our Newsletter