The Ins and Outs of The Viral Gua Sha Trend!
What is Gua Sha?
Gua sha is a hand-held, rounded jade skincare tool that's meant to be scraped over the skin to reduce puffiness and relax muscles. It's been used in traditional Chinese medicine for decades but has recently gone viral due to its amazing before and after results.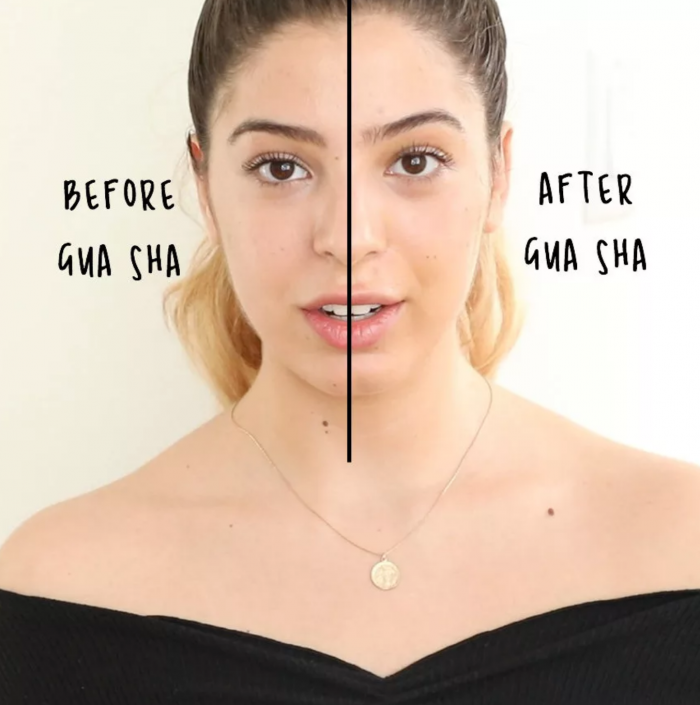 If you've ever seen gua sha before and after photos or TikTok tutorials, you'll notice a dramatic reduction in fine lines, mostly in the jawline area.
How does the Gua Sha tool work?
By boosting circulation, it allows more oxygen and nutrients and drains toxins in your face. Most results show a more chiseled jawline and defined facial structure. This comes from the jade's ability to reduce any puffiness. This ancient, natural therapy can be the remedy to a lot of your skin problems.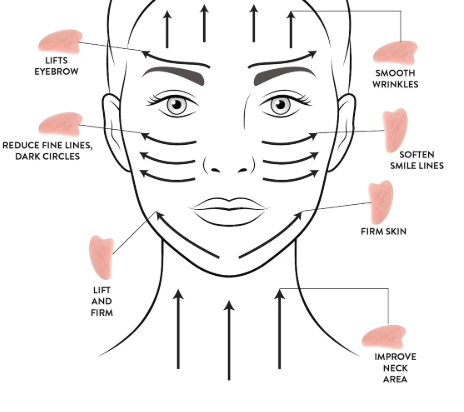 The usual gua sha heart is easier to use as you have more control over it. But, if you have a jade roller at home, you can use these same techniques with it. We're going to unpack this gua sha trend and tell you how to do it to maximize your skin results!
WHAT ARE SOME GUA SHA TECHNIQUES?
Essentially, it's a facial massage and facial workout all in one. The first thing to remember about the facial gua sha is that you need some sort of slick texture to your face. Whether that's water or your favorite facial oil, both will work. The flat side is great to soothe and depuff under-eyes, but the curved tool is what really helps drain that general puffiness.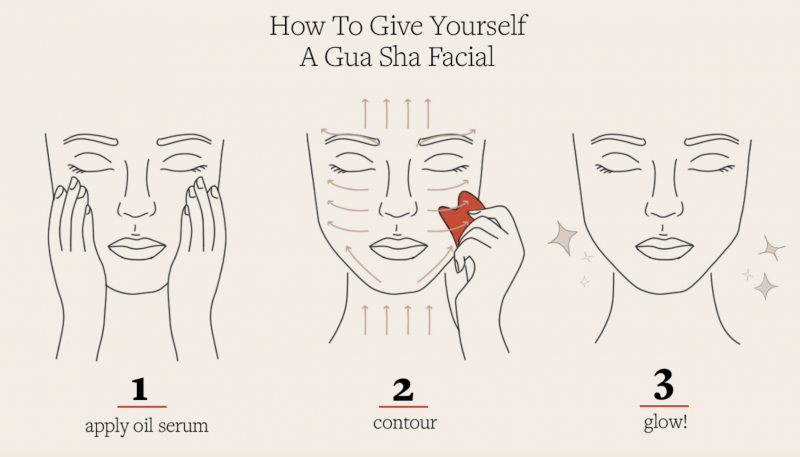 Using the curved side, stroke it away from your face to drain, or down the neck. Stroking upward with release tension but stroking downward will help with drainage. Start lightly, and then add more pressure if you're comfortable doing so, but stay relatively gentle as the skin on our faces is sensitive and thinner than on the rest of our bodies.
Gua sha is also said to stimulate hair growth by working from the forehead back into your hairline. Increased circulation to your scalp will ultimately support hair growth.
The versatility of this beauty tool doesn't stop there though.
You can also gua sha your body to help release tight tissue. For example, when used on cellulite or other tight flesh, it will soften the connective tissue and give the appearance of softer and healthier skin.
Are there benefits of Gua Sha?
It is generally a gentle anti-aging tool that can be used by anyone. Keep in mind that this tool is meant to drag along your face, it can be the opposite of helpful to people who struggle with acne breakouts or damaged skin. In this case, it can possibly irritate the skin or increase redness in those areas from the friction.
Some benefits you may find are;
Relaxing facial muscles
Increased blood circulation
Lymphatic drainage
Fine line reduction, reducing the need for botox
Be mindful that using any jade tool can be very soothing to the skin, but not all skin reacts the same way. If anyone is unsure if gua sha is right for them, ask your dermatologist.
SHOP OUR 3 FAVOURITE GUA SHA PRODUCTS!
1. Rena Chris Gua Sha Natural Jade Facial Tool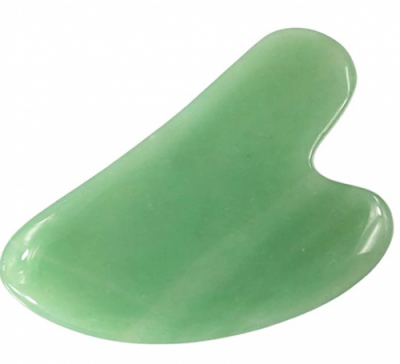 Our best budget buy is the Rena Chris Gua Sha Natural Jade Facial Tool on Amazon. The size is perfect and portable.
2. Mount Lai Gua Sha Facial Lifting Tool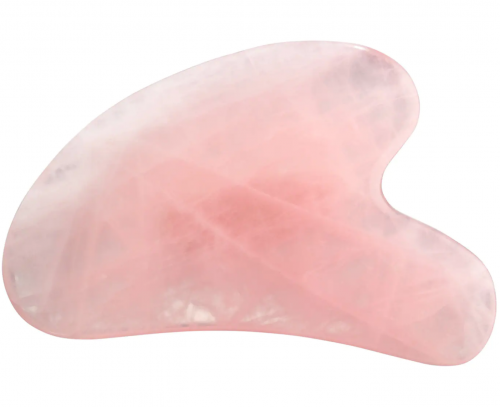 Another great option is the Mount Lai Gua Sha Facial Lifting Tool. This one is a bit pricier, available on Sephora for $28. Although, this tool comes in a variety of stone options such as rose quartz, amethyst of black obsidian.
3. Herbivore Rose Quartz Gua Sha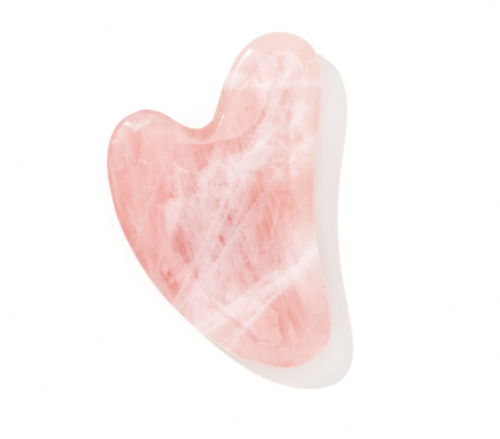 Lastly, the Herbivore Rose Quartz Gua Sha is a fan-favorite. As a stone itself rose quartz has many spiritual benefits such as warding off negative energy as well as restoring love and balance. As a middle price point between the other two, this gua sha is $18.
Most Read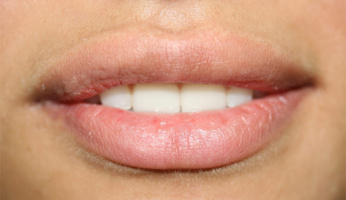 Subscribe to our Newsletter