Minka's Kelly's Look By Make-Up Artist Matthew VanLeeuwen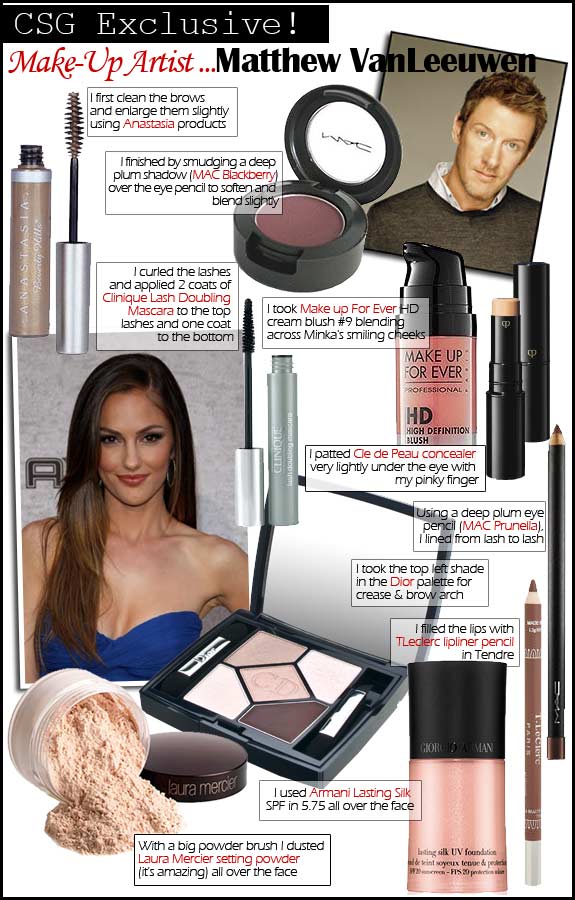 I'm ecstatic to bring you an EXCLUSIVE interview with Minka Kelly's make-up artist, the very talented Matthew VanLeeuwen. VanLeeuwen's statement-making looks are natural and beautiful, making his make-up both red carpet worthy and every day appropriate.
Besides doing Minka Kelly's make-up for the Guys Choice Awards a couple weeks ago, he's also done make-up for Heidi Klum, Eva Longoria, Marissa Tomei, Jennifer Lopez, Scarlett Johansson, Hayden Panettiere, Jessica Alba,Kim Catrall, Katie Holmes, Penelope Cruz, and Taylor Swift…just to name a few. VanLeeuwen is also a regular contributor to publications like Vogue and Harper's Bazaar.
If you have any questions or comments you can now follow Matthew on his Twitter page!
I'm so excited to share this exclusive interview with you, so read on to steal Minka's celebrity look with a step-by-step guide from Matthew VanLeeuwan himself:
"For Minka Kelly's gorgeous red carpet makeup look for The Guys Choice Awards….. it was strong, independent eyes and soft coordinated cheeks and lips that got the attention!  The look is very eye catching without being over the top, and it works amazing on almost everyone. I find men really respond to this beauty template!
Here's how to do it:
I like to begin this look with eyes.  I first clean the brows and enlarge them slightly using Anastasia products.  I used the medium ash brow powder to fill the brow, and I used the ultra thin automatic pencil in brunette to extend the brow and to create a slight edge at the arch for emphasis.  I finished the brow with a bit of Anastasia clear brow gel.
Next I applied a sheer layer of foundation (slightly lighter than Minka's skin) all over the eye area and set with a bit of powder. Using Dior palette #508, I applied the center shade (pale pinky beige) from lashline to crease with a sponge tip applicator (the sponge tip gives better coverage).  Pay special attention to the inner most corners of the eyelids at the lashline. Be thorough!
Next I took the top left shade in the Dior palette (taupey/plum) and, with a teardrop-shaped crease brush, I went back and forth through the entire crease.  I then dipped back in the taupy/plum and went over only the outer half of the crease again to darken, stretch and lift the eye out slightly.  Using the top right highlighter shade, I pressed highlighter into the skin at the arch of the brow with my pointer finger.  I pat it on in a tapping motion ( which makes the highlight more intense), and then blend gently with the finger.  Then using a deep plum eye pencil (MAC Prunella), I lined from lash to lash.  You want a strong line, but not too thick. I finished by smudging a deep plum shadow (MAC Blackberry) over the eye pencil to soften and blend slightly.
I curled the lashes and applied 2 coats of Clinique Lash Doubling Mascara to the top lashes and one coat to the bottom.  I finished the eye with some flirty lashes.  I used a strip (217's) and cut them down a bit. Make sure you let the glue dry for a minute before applying, otherwise the glue goes everywhere (I prefer the dark tone glue).  It has to get tacky before it's ready to go on the lid. Once the strip is on, I pinch the false lash and the natural lash together with my fingers.  It marries them together.
Next I clean any shadow that fell under the eye with some face or eye cream and a sponge.  Now we're ready for foundation.  I used Armani Lasting Silk SPF in 5.75 all over the face with a sponge and then I patted Cle de Peau concealer in beige very lightly under the eye with my pinky finger.  I took Make up For Ever HD cream blush #9 and blended across Minka's smiling cheeks with  a brush….smiling helps the color go where its supposed too.
Next, with a big powder brush I dusted Laura Mercier setting powder (it's amazing!) all over the face and thenwith the same brush dipped into Lancome powder bronzer in Riche 3.  I swept the bronzer from back to front in short strokes from the hairline toward the nose.  Then across the forehead, across the bridge of the nose, temples and under the chin.  (Creates warmth and shape).
Lastly I filled the lips with T Leclerc lipliner pencil in Tendre and then I used Cle du Peau lipstick in T9 to finish.
That's how I did it!  I encourage any women to try their own version of this timeless look.  I know they will get lots of attention!!!"
Most Read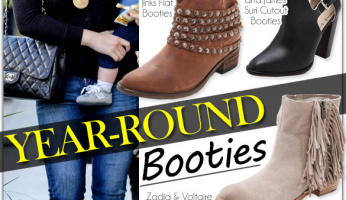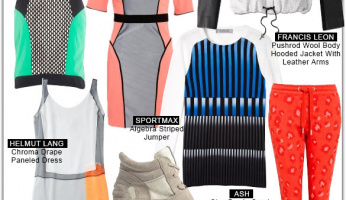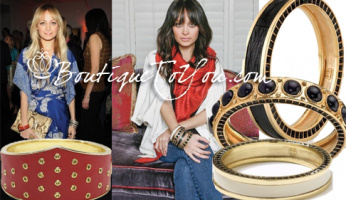 Subscribe to our Newsletter