The Ultimate Guide To Korean Skincare: The 10-Step Regimen Explained!
Korean beauty and skincare have been dominating the North American and European Markets. Their skin-centric regimens focus on this concept of "glass skin". The term glass skin refers to a smooth, impossibly clear, and very hydrated complexion that looks almost transparent. Clear, dewy, natural skin is the center of this beauty standard.
Sometimes referred to as K-beauty, these products and regimens are founded in consistency and dedication. It's a lifestyle. Korean skincare and beauty philosophy is rooted in the belief that working with your skin's natural ecosystem will allow your skin to thrive.
This means cleansing, hydrating, protecting, nourishing it instead of stripping it with harsh treatments and alcohol-based products that we gravitate towards in North America.
If you know anything about K-beauty, you've heard of the ten-step skincare routine. It may seem unapproachable and ridiculous to do a ten-step routine every night, but building up great products is exactly what K-beauty is all about. We're going to go through all ten steps to clue you in on the secret to looking like a porcelain doll.
Step 1: Oil-Based Cleanser
The first thing about skincare that you need to know is that water and oil repel each other. This means that any water-based cleanser won't effectively remove all the oil buildup on your skin. Makeup, sunscreen, and our own natural oils are best removed with an oil-based cleanser.
Recommended Oil-Based Cleanser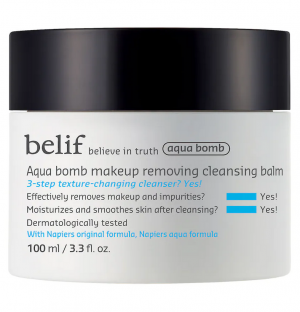 Belif Aqua Bomb Cleansing Balm transforms from cream to oil as you apply, removing all traces of makeup and excess oil in the process.
Banila Co Clean It Zero Purifying Cleansing Balm is a gentle oil-based balm that dissolves sebum, impurities, and even waterproof makeup.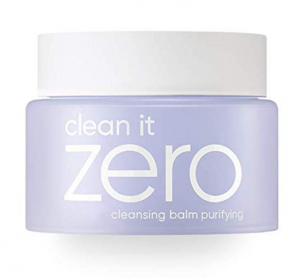 Step 2: Water-Based Cleanser
Water-based cleansers are the common ones that we often refer to when we say the word cleanser. It's usually a gel or foaming liquid that removed any dirt and sweat that the oil cleanser didn't catch.
This ensures an ultra-clean base to apply all your other products, allowing them to be fully absorbed into your skin.
Recommended Water-Based Cleanser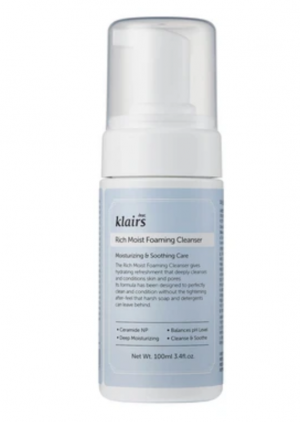 Klairs Rich Moist Foaming Cleanser is a water-based cleanser that uses tea tree oil to treat troubled skin without irritation.
Mediheal charcoal Intensive Pore Clean Cleansing Foam is a magnet for dirt, using its blend of charcoal, zinc, and mushroom extract to pull impurities directly from your pores.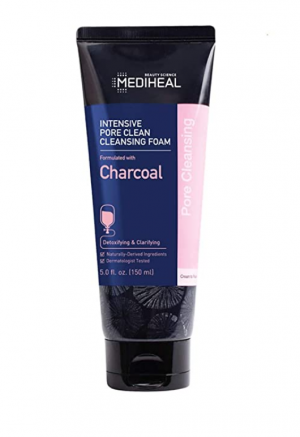 Step 3: Exfoliant
Exfoliation is a very important step in any skincare routine, whether you're following a K-beauty regimen or not. Exfoliators clean out clogged pores, remove dead skin cells and leave the skin looking less dull for a brighter complexion.
If you have sensitive skin, you may want to only exfoliate once a week, but if you have a tougher complexion, you can manage two-three times with a gentle exfoliator.
Recommended Exfoliants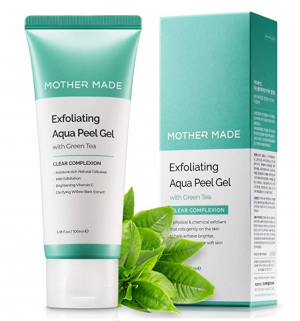 Mother Made Exfoliating Aqua Peel Gel uses green tea and fruit enzymes such as papaya extract to gently exfoliate the skin.
Paula's Choice Skin Perfecting 2% BHA uses salicylic acid to combat blackheads, large pores, wrinkles, and fine lines.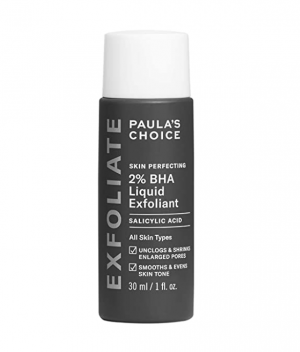 Step 4: Toner
After cleansing and exfoliating, your skin's pH may be off-balance and it may be in a more fragile state. Toner will help to restore your skin's natural balance as well as prep the skin so it'll absorb the following serums and treatments more effectively.
Recommended Toners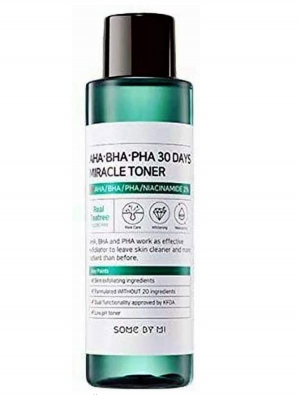 Ifactory SomeByMi AHA, BHA, PHA 30 Days Miracle Toner is a multi-action toner that exfoliates the skin, balances your pH, soothes sensitive skin, and regulates excessive sebum production.
Tonymoly Wonder Ceramide Mochi Toner strengthens, hydrates, protects, and preps the skin for a smooth, firm complexion.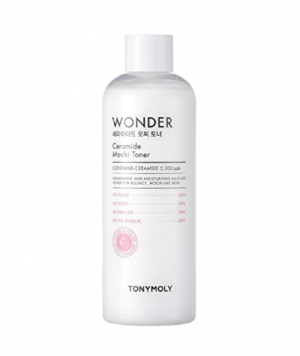 Step 5: Essence
Essence is essentially the heart of Korean beauty. It's a treatment similar to serums or boosters. It's a water-like consistency that has the lightness of a toner with the concentrated ingredients that you'd find in a serum.
Recommended Essences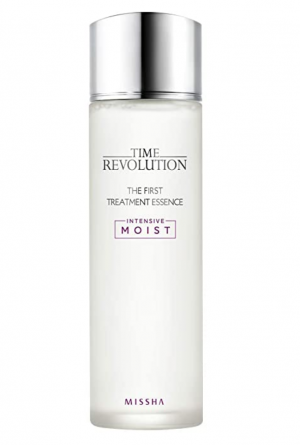 Missha Time Revolution The First Treatment Essence uses Ion fermentation to enable rapid moisture absorption, providing optimal hydration.
Corsrx Advanced Snail 96 Mucin Power Essence is formulated with 96.3% snail secretion filtrate to repair and rejuvenate the skin.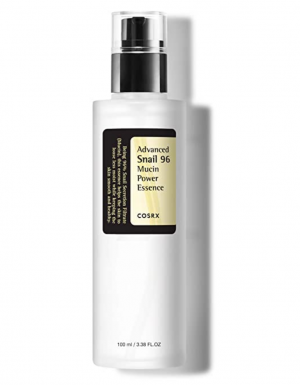 Step 6: Treatments
A treatment refers to anything that's focused on targeting a specific skin concern. Usually a serum, a treatment will use a high concentration of ingredients to target acne, fine lines, wrinkles, dark spots, and more.
Recommended Treatments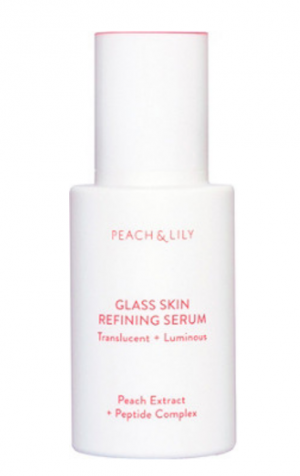 Peach & Lily Glass Skin Refining Serum is an all-encompassing serum to brighten, firm, and hydrate the skin.
SeoulCeuticals 20% Vitamin C Hyaluronic Acid Serum is an anti-aging, wrinkle treatment.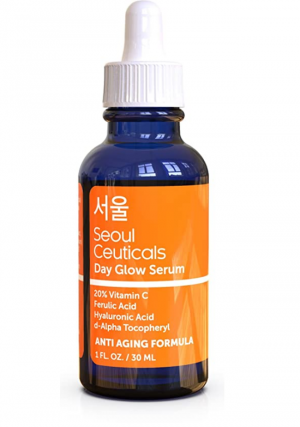 Step 7: Sheet Mask
Sheet Masks are the ultimate boost of hydration, quenching any dry or dehydrated skin. They are serum-soaked sheets of paper that you apply to your face for about 15-30 minutes depending on the specific brand.
These don't need to be applied every day. After removing the sheet mask, your face will have a layer of serum on it which you can rub into your skin and neck.
Recommended Sheet Masks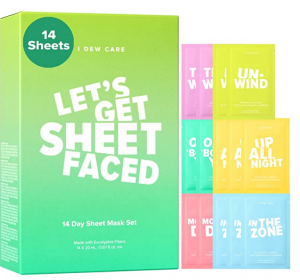 I Dew Care let's Get Sheeted Face Sheet Mask Pack comes with 14 face masks containing collagen, tea tree oil, eucalyptus, and other effective skincare ingredients to target all kinds of skin concerns through a burst of hydration.
Lapcos Aloe Sheet Mask is a nutrient-rich, cucumber, and aloe gel-infused mask to calm and hydrate the skin.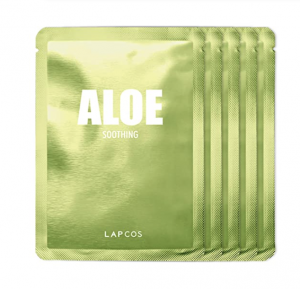 Step 8: Eye Cream
Eye creams, oils, and gels are made for sensitive, thin skin. Our eyes suffer from darkness, puffiness, wrinkles, and dehydration. When approaching such a sensitive area, it's important to choose products that are made to nourish this area appropriately. Our normal moisturizers may be too heavy for the sensitive skin beneath our eyes.
Recommended Eye Creams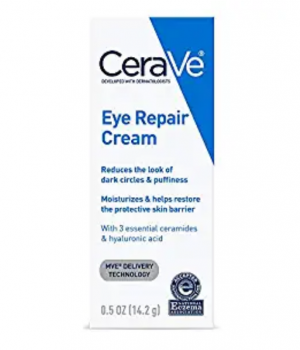 Cerave Eye Repair Cream uses hyaluronic acid and three essential ceramides to restore the skin's natural barrier while also reducing the look of dark circles and puffiness.
I Dew Care Glow-Key Eye Cream is a Vitamin C and Niacinamide blend that targets dark circles, inflammation, and hydration.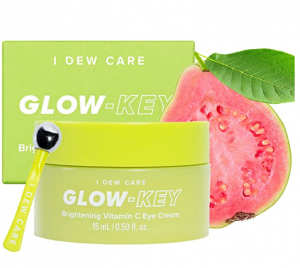 Step 9: Moisturizer
The ultimate sealant and a vital step, moisturizer is extremely important. It ensures that everything soaks into your skin, locks in all the products you've used, and helps to restore the skin's natural barrier.
Recommended Moisturizers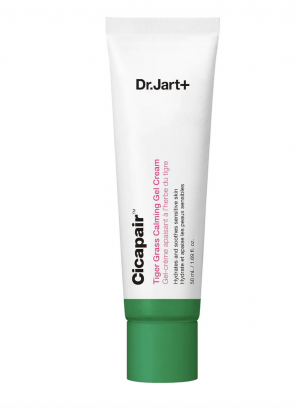 Dr. Jart+ Cicapair Tiger Grass Calming Gel Cream is a lightweight gel cream that hydrates and soothes sensitive skin with its blend of Centella Rx and Cicabond.
Cosrx Oil-Free Moisturizer is formulated with hyaluronic acid and birch sap for an intense boost of hydration. reducing redness.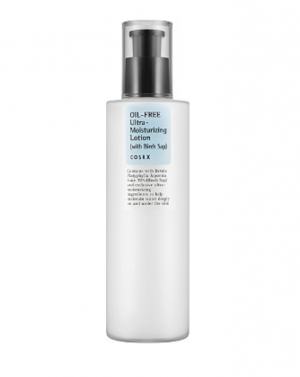 Step 10: SPF
Sun damage is not fun. We've talked about the importance of sunscreen many times, and lately, it seems to have been sticking. K-beauty has always had a strong SPF focus. SPF will protect your skin against sun damage, sun spots, fine lines, wrinkles, and more. You can use a tinted sunscreen, a moisturizer sunscreen combo, or any other type of SPF.
Recommended SPF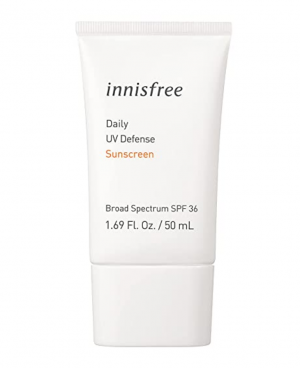 Innisfree Daily UV Defense Sunscreen SPF 36 is a lightweight, water-based SPF that protects against harsh UV rays while also hydrating the skin.
Etude House Sunprise Sun Milk SPF 50 is a non-sticky, mineral sunscreen that uses organic plant ingredients for UV protection.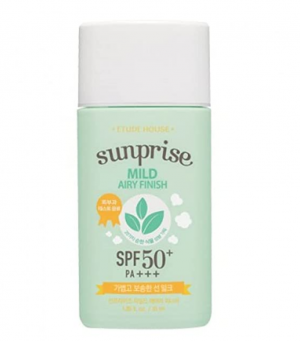 If you're looking for a lighter version of this intricate skincare regimen, you can always opt for the five-step routine. This lower maintenance version still includes a double cleanse with an oil-based cleanser and a water-based cleanser. It skips exfoliation altogether and goes straight to toner.
After toner, simply apply your moisturizer and SPF. This routine is a lot simpler and better for everyday use. It's also great to start with a five-step routine to ease into the coveted ten-step one.
Subscribe to our Newsletter