Acne Mapping: Acne Placements, What It Means and How To Treat It!
Most of us don't have the luxury of having clear skin 24/7. In fact, most people struggle with acne to a certain extent. Whether you only have a few spots here and there or It's a more severe case, understanding our acne can be the first step to a better complexion.
Acne face mapping is the idea of associating facial skin areas with internal organ function. Essentially, the acne placement on your face can help diagnose internal health problems. This practice is also used to help identify health or lifestyle factors that might be causing your breakouts.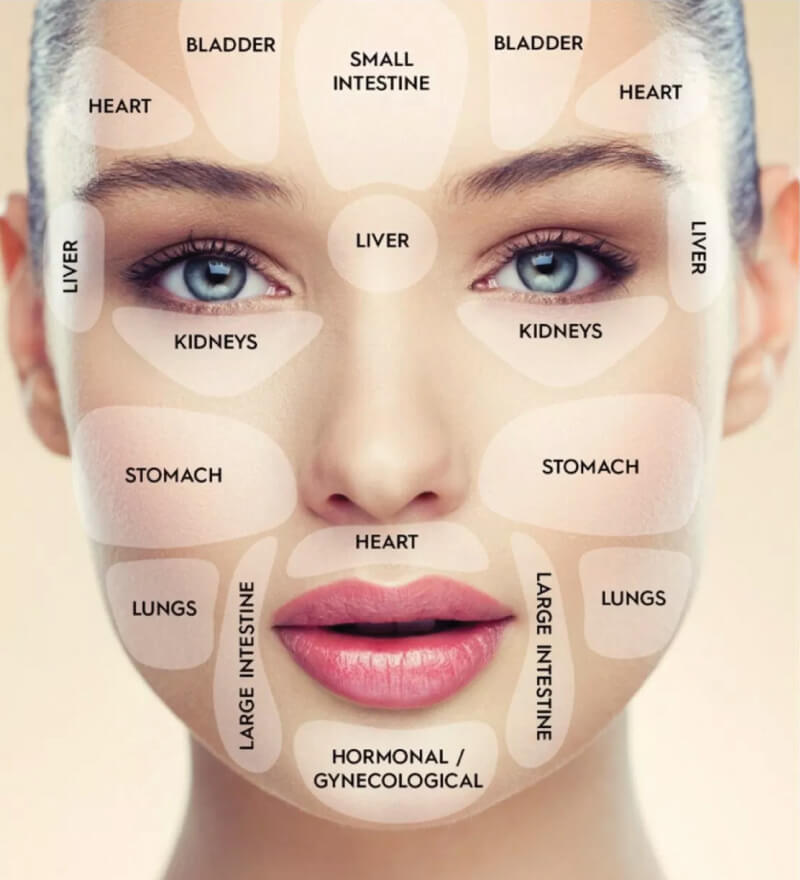 We're going to go over the different acne placements and possible causes. This is a simpler, less medical way of face mapping. Once you can pinpoint what your acne may mean, you can start treating it accordingly.
1. Forehead and nose
Acne on the forehead and nose is a big indicator of stress. It can also signify other health problems such as poor digestion, irregular sleep, change in diet or poor diet, hair conditions such as dandruff or bacteria from too much touching with unclean hands.
2. Eyebrow area
Acne around the eyebrows and surrounding area is usually caused by products. Sometimes from hair care products, sometimes from face or eyebrow makeup.
More deeply, it can sometimes indicate a poor diet or even gallbladder issues. A lesser amount of water intake per day can also cause acne in the eyebrow area.
3. Cheeks
Breakouts on your cheek are usually caused by bacteria buildup from either dirty makeup brushes, dirty pillowcases, your cellphone, or other bacteria-holding objects that may come into contact with your cheeks.
Acne on your cheeks can also be a sign of high sugar consumption. What we put inside of our bodies affects the exterior of them as well. Cleaning up your diet, limiting sugar intake can be a possible solution for this.
4. Jawline and chin
Acne on your jawline and chin indicates a hormonal imbalance or change. It can also signify that something in your diet needs changing. Greasy foods can sometimes cause acne in this general area. Most times, it's caused by hormonal factors.
A hormone-related breakout can happen around your period, even up to ten days before it. These types of breakouts often require prescription-strength products such as topical gels to treat them.
5. Ears
Acne on or in your ears is also an indicator of stress. Other factors include bacteria build-up, allergic reactors from hair care products, and sometimes hormonal imbalance as well.
The ears are also related to your kidneys so It can indicate some issues with your kidney function and health.
6. Hairline
Acne around your hairline is primarily caused by hair care products. Excess oil, hair conditions such as psoriasis, and dandruff can also potentially cause clogged pores in this area.
Treatment Possibilities
The Inkey List Succinic Acid Acne Treatment
Succinic acid treatments can be an affordable and great at-home way of treating acne. Succinic acid treatments are usually quite gentle and will unclog pores, help to balance oil levels as well as reduce the size of your blemishes.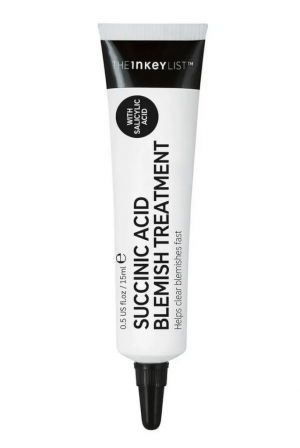 The Inkey List Succinic Acid Acne Treatment is a great option at only $9. It contains 2% succinic acid, 2% sulfur powder, and 1% salicylic acid. These are all exceptional ingredients for treating acne and together can be a powerhouse for targeting stubborn spots.
Dermalogica Acne Clearing Treatments
Dermalogica has a line of acne and blackhead clearing products that are well-loved and well-reviewed. Their Breakout Clearing Foaming Wash is a deep cleaning, purifying cleanser that whisks away the dead skin cells, dirt, and excess oils that cause clogged pores and acne. It's gentle enough to use twice a day, both morning and night, and can be used to treat chest and back acne as well.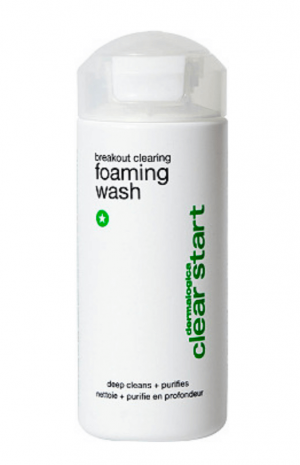 Their Breakout Clearing Booster is a fast-acting, salicylic acid topical formula that helps combat bacteria that causes acne for a quick skin fix. With niacinamide as a key ingredient, this acne-battling product will target blemishes while protecting the skin's integrity.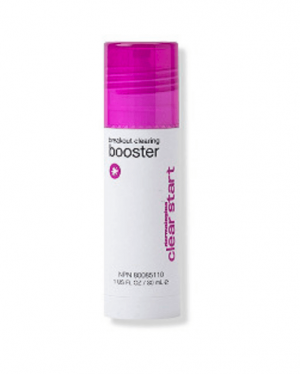 Their Blackhead Clearing Fizz Mask is also a must-have if you struggle with clogged, enlarged pores. This active fizzing formula clears pores and targets blackheads quickly and effectively. It opens up the pores, decongesting any build-up of dirt, dead skin, bacteria, or excess oil. Formulated with sulfur to help keep the skin clear as well as Kaolin Clay to purify the skin of any unwanted oils.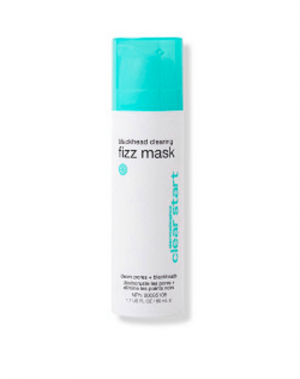 Acne laser treatment
Now, you've cleared your acne. What do you do about the scarring? Using a laser treatment will not treat existing acne, but is extremely effective in minimizing acne scars. This type of resurfacing treatment will break up scar tissue and encourage new, healthy skin cells to replace it.
While effective, this treatment won't completely remove your scars. It will reduce their appearance greatly which can be life-altering for anyone who struggles with confidence and insecurity caused by their acne.
Acne laser treatments are expensive and usually not covered by insurance. Depending on factors such as the number of scars being treated, the surface area being treated, the number of treatments, and more, this price will change.
According to the American Society of Plastic Surgeons, you're looking at about $1,000-$2,000.
Subscribe to our Newsletter