Go Buy Now: Beach Totes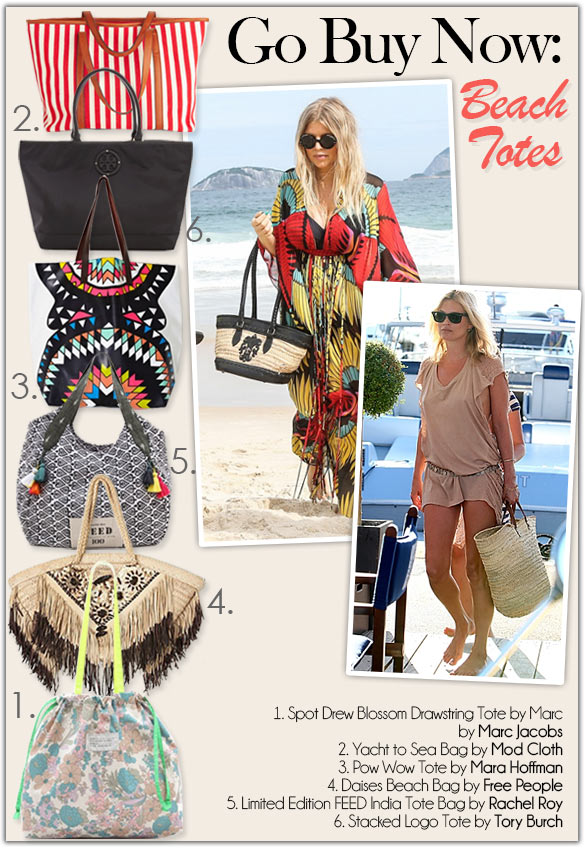 The time has finally come to turn into a beach bum, yes, summer is finally here ( I've only been waiting all year) and I can't tell you how excited I am to spend my days off lounging in the sun with friends and getting a nice sun-kissed tan-I can't handle this pale skin much longer. That being said, no beach day is complete withthout a sand-friendly bag to carry all your must-have beach essentials. These ocean-side carryalls are not only totally on-trend for the warm-weather months they are also most importantly functional-because we all know the worst part of going to the beach (if I had to choose) is having to lug everything there. Think of these beach totes as your new best friend that you can tote with you all summer long. I promise they won't complain about having to carry your things.
Marc by Marc Jacobs Spot Drew Blossom Drawstring Tote: If you want to carry a designer beach bag with you this summer without the hefty price tag then search no further. This lightweight Marc by Marc Jacobs is adorned with a cutesy floral print and fun bright neon handles that scream summertime. It was made to throw your sunscreen and sunnies in for a no-fuss beach trip with the girls-love it!
ModCloth Yacht to Sea Bag: If you have more of a classic, feminine style then this is the beach bag for you. This adorable red-striped tote can easily be take from the seashore to a beachside dinner with the man in your life. Forget having to be a bag lady the next time you are beach bound because this perfectly sized bag will hold everything in one place,from your beach towel to your favorite ocean-side drink.
Mara Hoffman Pow Wow Printed Bag: Mara can do no wrong! I am beyond obsessed with this bright trial print tote by Mara Hoffman.This spacious tote (hello Mary Poppins) is cute enough to take from a day at the beach to a improptu shopping trip with girls. It's unique style makes it the perfect blend of fashionable and functional, not to mention,it's classic print makes it a stylish beach companion you can have for years to come.
Free People Daisies Beach Bag: One up Fergie with this fabulous woven raffia beach bag by Free People.A boho lover's dream, this embellished bag is decorated with dip-dyed leather fringe,metallic daisy detailing and is fully lined so you won't feel guilty if you find some sand in it when you get home. I imagine it styled with a printed bikini,a white crochet dress and a pair of wooden wedges-perfection.
Rachel roy Limited Edition FEED India Tote Bag: Emma Roberts and Naomi Watts are just a few of the celebs spotted toting around this FEED tote bag b y Rachel Roy. The amazing thing about this bag is it isn't just for the beach,you can wear it while you run errands around town or bring it with you to a poolside lounge. Another reason to love this bag( as if you needed one) is it helps fight child hunger in India.Every bag bought helps provide 100 school meals-now that is a fashion buy you can feel good about!
Tory Burch Stacked Logo Tote: I can always count on Tory Burch for jaw-dropping beach bags.Just because you are at the beach doesn't mean you can't make a fashion statement and this logo tote by Tory Burch knows just how to get everyone's attention. I like to think of it as the ultimate little black bag for summer because it can go with you everywhere-from a daycation to an after-five bbq.It's simple design and color make it also the perfect choice to get you through those times you are running out the door and need something you can easily throw anything in.
Most Read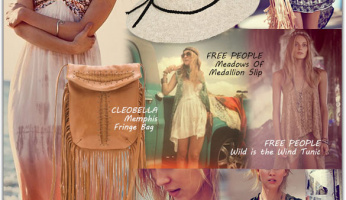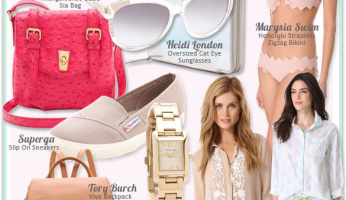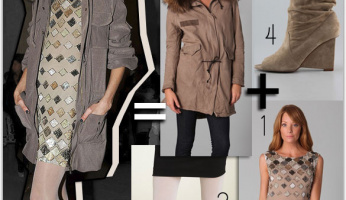 Subscribe to our Newsletter