Flirty, Fun Fringe For The Holidays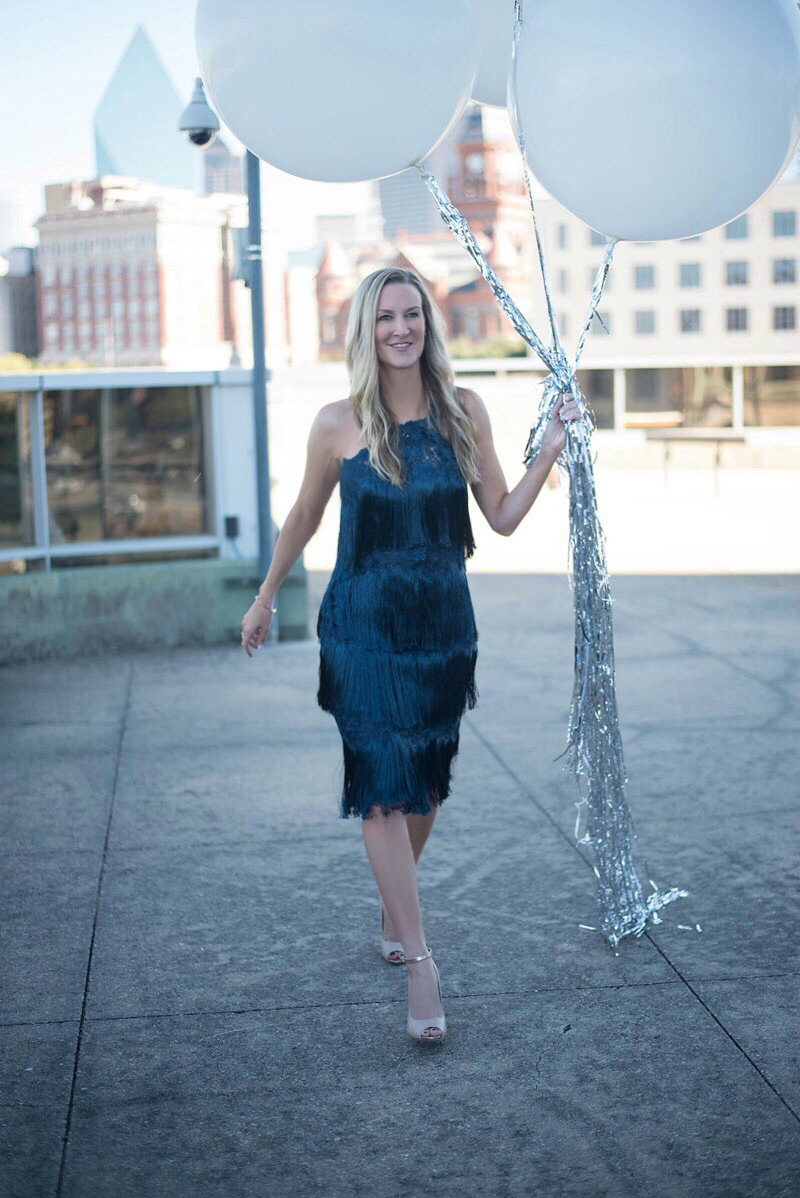 For the Christmas season, I focus on making everything as fun as possible! It's so easy to be swept up in holiday drama and stress, but that's when I have to step back and remember holidays are supposed to be enjoyable! This is one of the few times of the year where dressing up can involve as much glitz and glam as you'd like, and I like to go all out!
This year, I'm all about fun textures and fabrics with more classic colors. Take a look at this gorgeous, lace dress from Self-Portrait I posted about last week or this lace and fringe dress from Marchesa Notte I'm wearing here. Both dresses are so unique, I won't have to worry about anyone showing up to an event in something similar.
My Marchesa Notte dress can be found on Net-a-Porter.com, and is currently 30% off! Its navy color is a great change from the classic black of a lot of my dresses, and I cannot tell you how fun it is to twirl in this fringe. I really get into the holiday spirit when I'm wearing such a festive dress. The floral lace accents in-between the tiered fringe are also perfect details that add to its uniqueness. I adore its botanic inspired design, and its stylized nod to the 20's. Also, I just scooped up THIS mesh fringe dress and THIS totally adorable and affordable sequin dress for the Holidays!
I wanted to let the dress garner the most attention, so I made sure to accessorize with neutral pieces. These nude satin pumps ( Similar Here ) are a great shoe because they have a jeweled, skinny heel that compliments the beaded neckline of the dress well. Overall, this is a very feminine, fun, and flirty outfit I cannot wait to wear in the coming month! It was so much fun to photograph while at the Dallas Hyatt Regency, and you can see more pictures from that stay on my Instagram.
I hope you all had a relaxing and rewarding Thanksgiving with your families and loved ones. I'm thankful for every single one of you!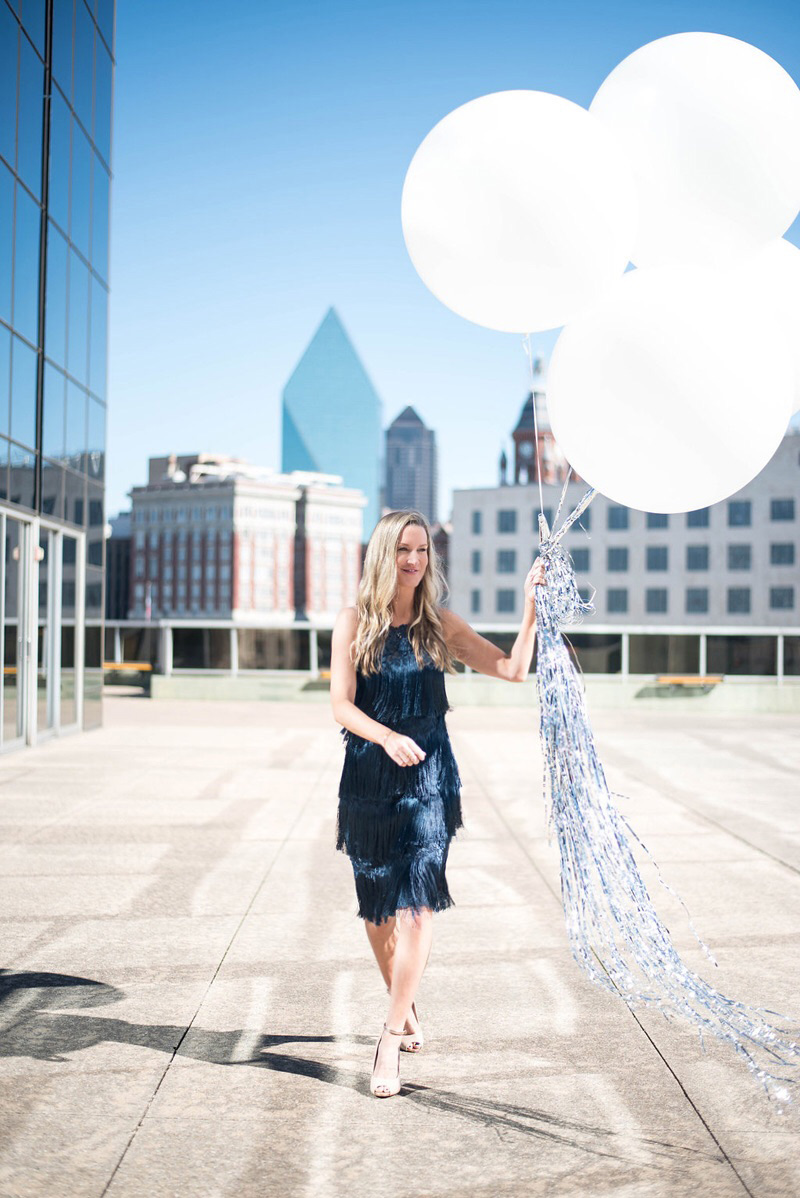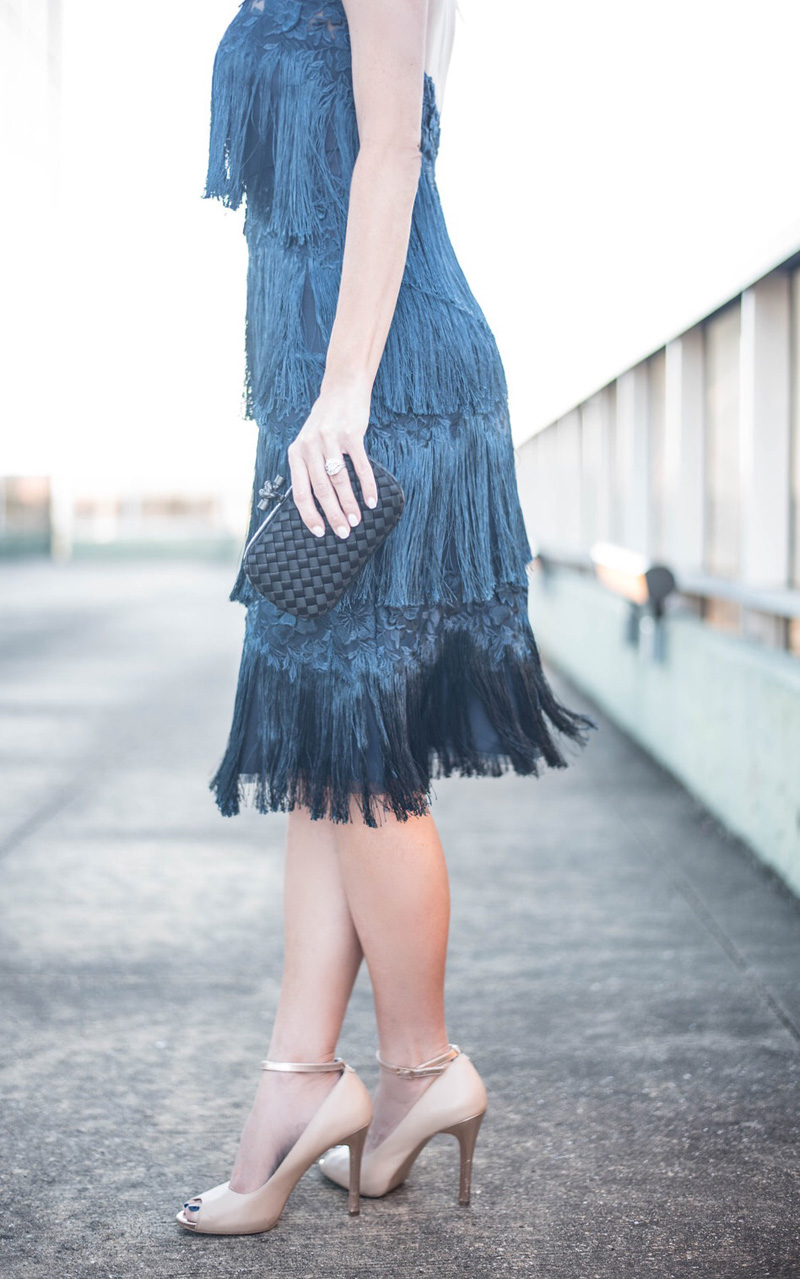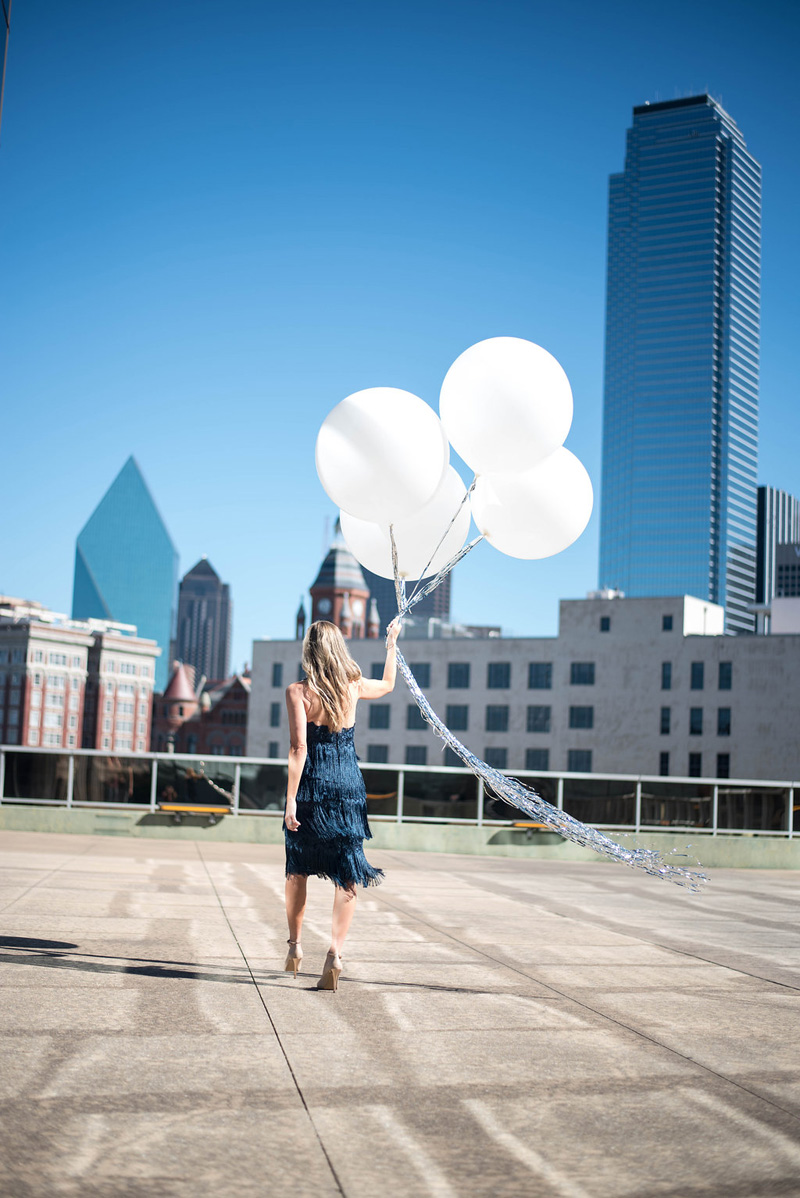 Shop The Post:

Most Read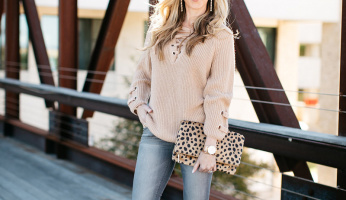 Subscribe to our Newsletter