Loving A Little Bit of Sparkle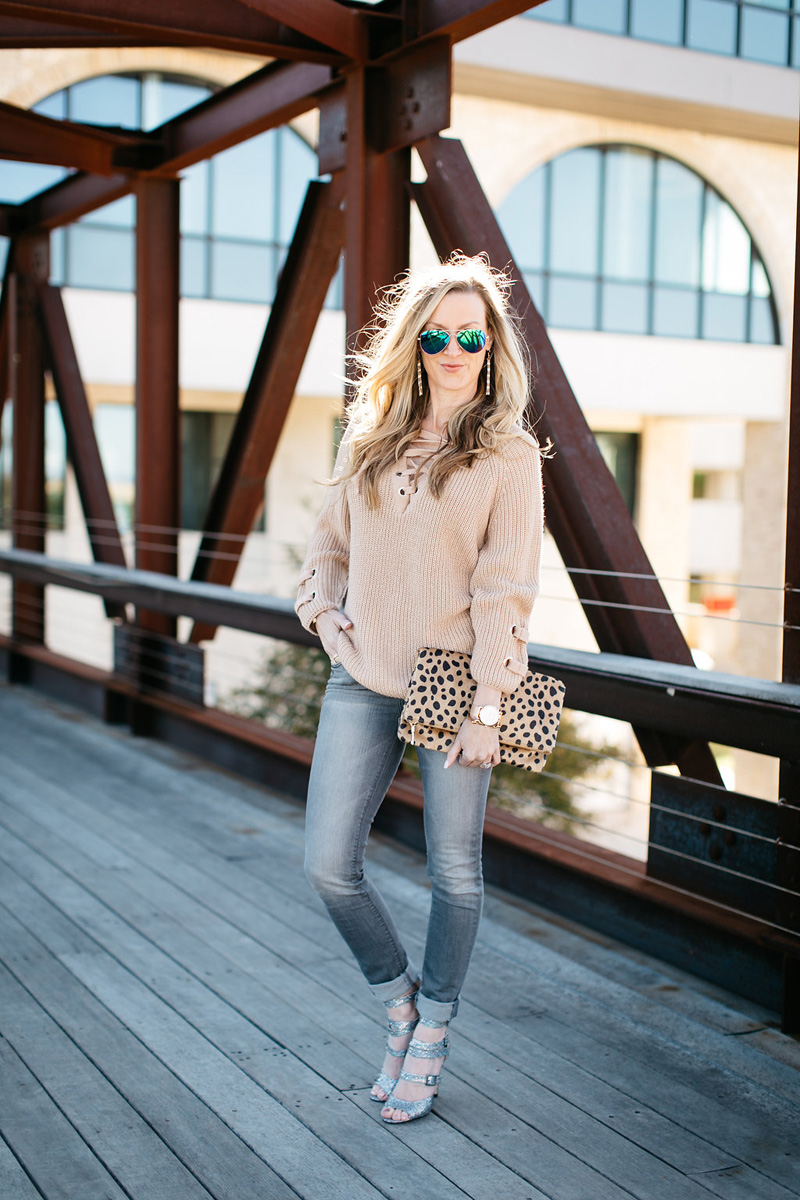 Happy Saturday!! A little while ago, I unwrapped these sparkly heeled sandals on my snapchat story (follow me @celebstyleguide) and was instantly in love! While I'm planning on breaking them out for a holiday party here and there, I also want to be able to dress them down. This way, even after all the champagne and glittering lights of parties, I know I'll be able to wear these heels confidently year round. It's easy to transition fancier, statement heels to a day look as long as you know how to style them! Here, I'm wearing the coziest lace-up sweater from (and it's currently 15% Off!). You might remember this post on my lace-up top, and I've decided that this sweater is definitely my winter version. Wearing soft neutrals, like the blush tone of this sweater, in winter is much more interesting than a classic black. Plus, this ensures a smooth transition to spring when the time comes!
I also opted for gently faded grey denim, which matched great with the silver in my heels. Let me talk about these heels for a minute, because not only are they so fun, but they are also designed by Sarah Jessica Parker! They're a Net-a-Porter.com exclusive, and are covered with shimmering glitter all over so they sparkle with every step. I'm beyond excited to pull these out as a show stopper during the holiday season, but who says they can't get a little wear now? I've been pairing them with different jeans, and I like how they dress up any outfit. I chose neutrals and solids for clothes to emphasize my shoes, but I still went for a little print with my clutch. This leopard print, fold over clutch (Only $40!) is perfectly oversized (meaning it's stylish and can hold more than just a lipstick!).I'm looking forward more sweaters and glittery accessories as the holidays draw closer.
On a related note, don't forget to check out my Holiday Shop tab on the homepage for all of your holiday needs including great outfit ideas, items for the home, stocking stuffer ideas, my favorite cozy Holiday pajamas (make sure you stock up early because these ALWAYS sell out by beginning of December), Gifts Ideas For Him and so much more. I will be updating this list often so keep checking back.
Have a great weekend, everyone! Xo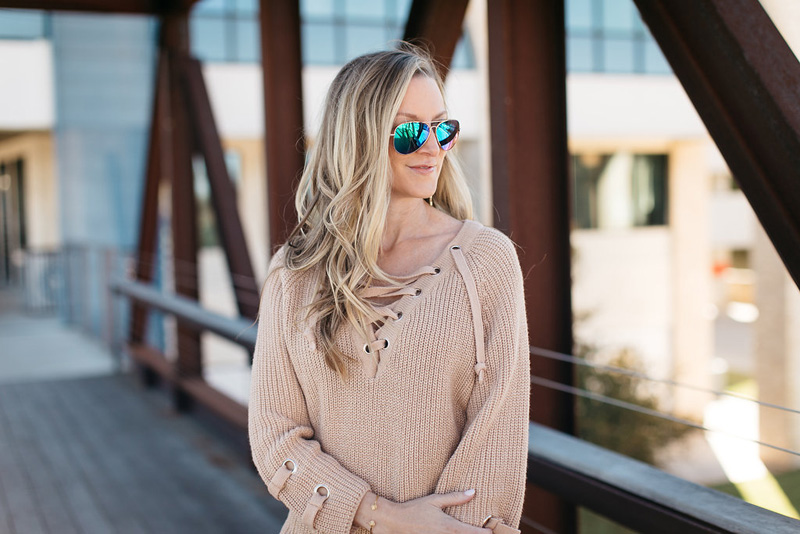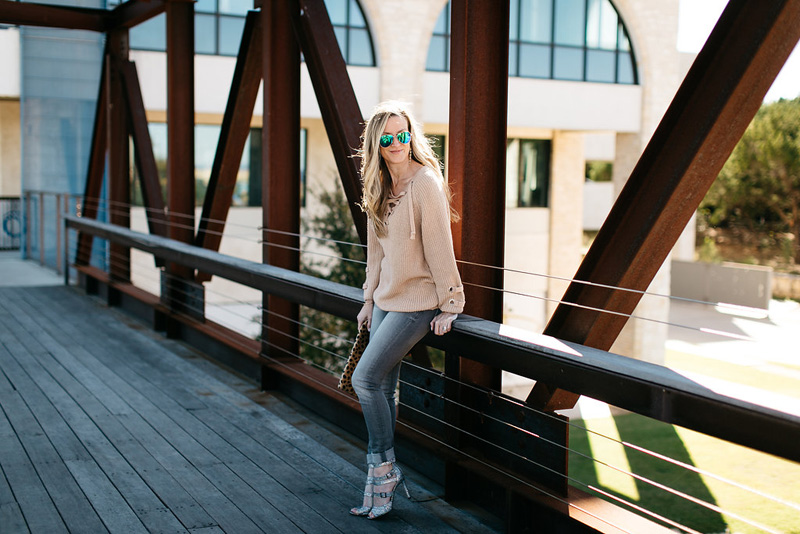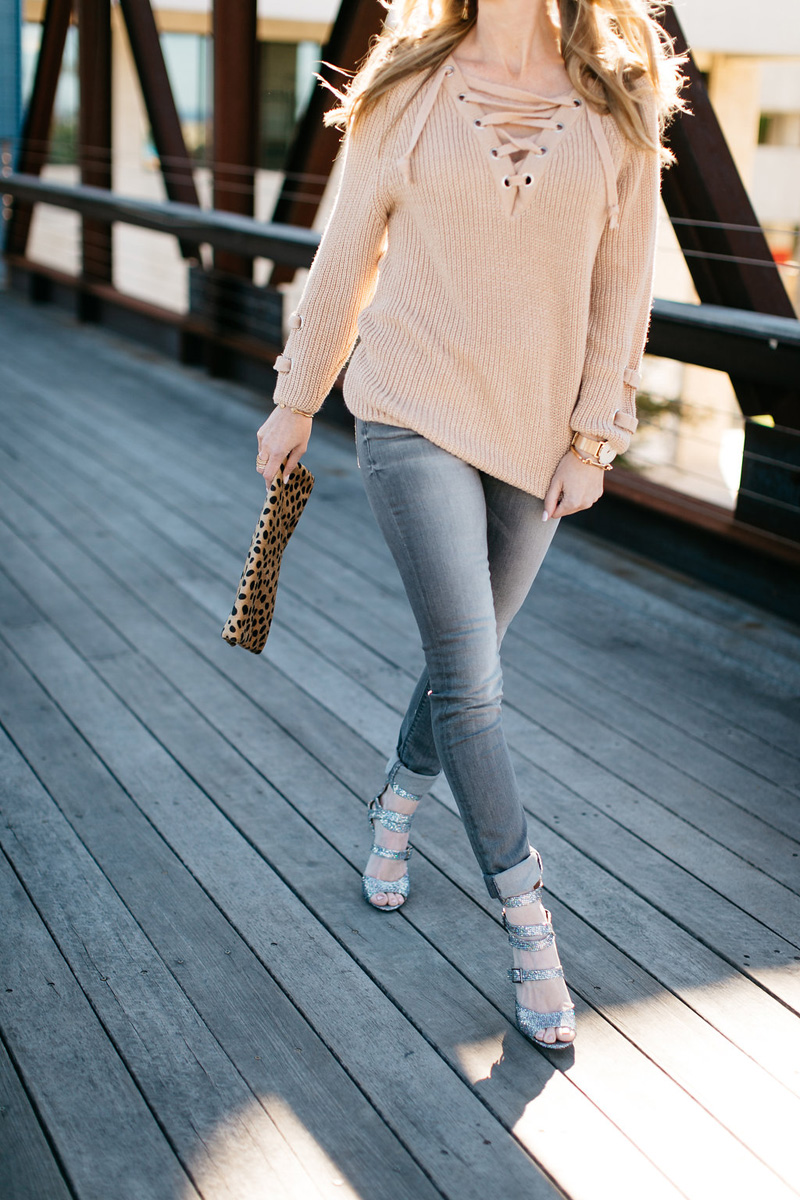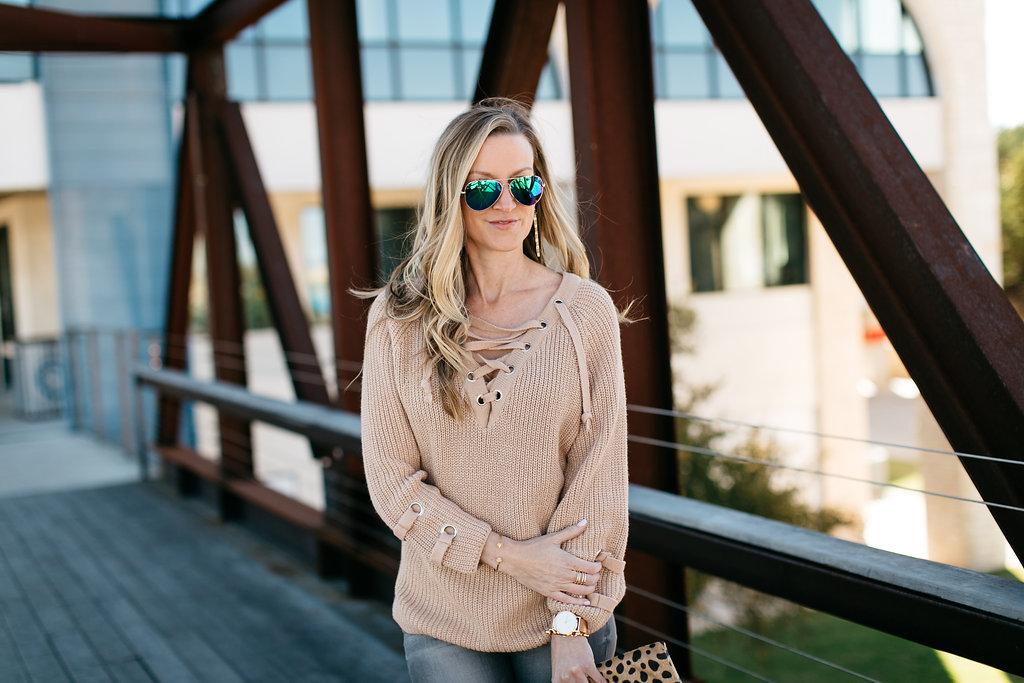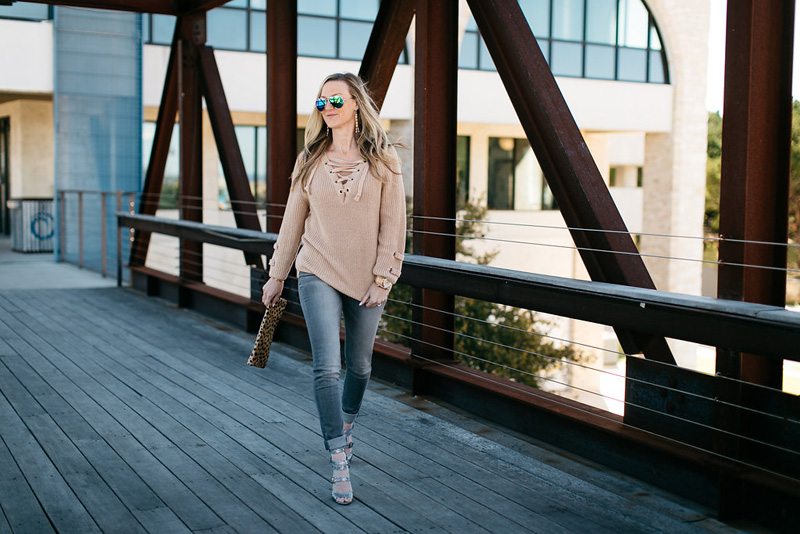 Most Read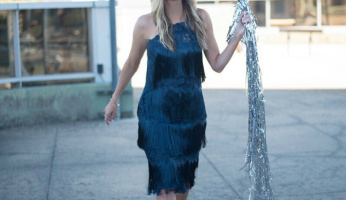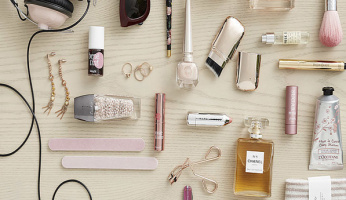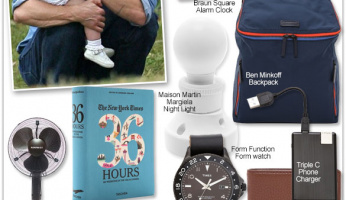 Subscribe to our Newsletter