Celebrity Style Vacation: Dreams Los Cabos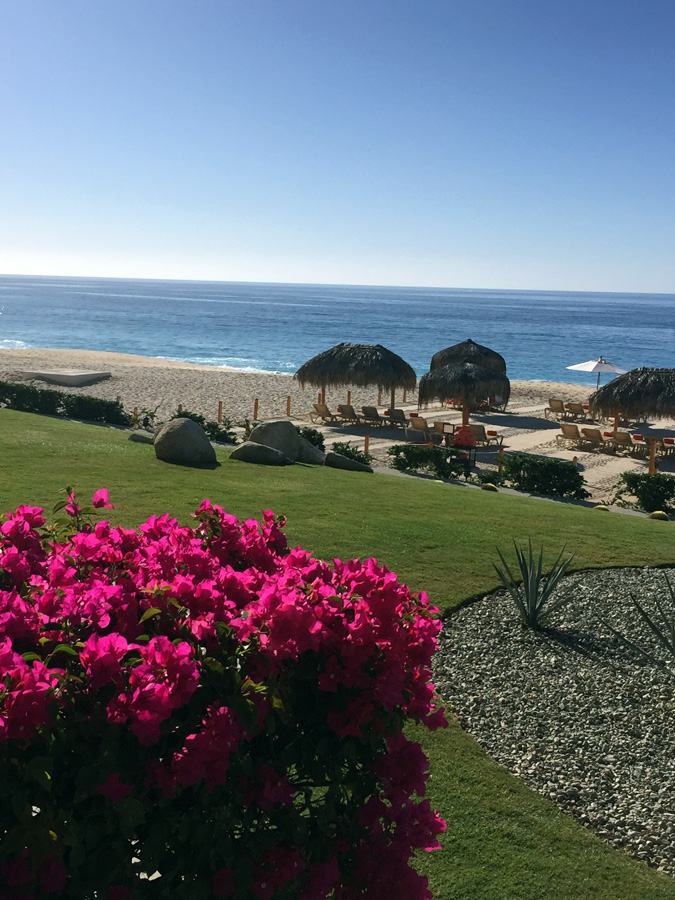 I'm so excited to recap our amazing trip to Cabo today! Although there is no way I can possibly sum up our entire trip without having each one of you packed into my suitcase, I will try my best to bring to words the beauty of Cabo and the 'Celebrity Style' experience of Dreams Los Cabos Resort, where we stayed.
The reason for this dream vacation? My beautiful sister, Courtney's wedding!
After months of research Courtney and her future husband Brian chose Dreams Los Cabos Resort as the destination for their dream wedding. The photos online of the resort of course were beautiful and the reviews were 5 star so we were all so excited not only for the wedding but to experience this gorgeous hotel in person.
To say the hotel did not disappoint would be an understatement. The minute we arrived, and were greeted with champagne, we felt like we had stepped into a dream. The gorgeous archway welcomed us with breathtaking views of the ocean across the sprawling marble floor. The celebrity style treatment started right away with fresh fruit and champagne waiting for me in my room, and continued over the entire stay. This is exactly the type of place you would expect to see A list celebrities like Jennifer Aniston, Jennifer Lopez, Jessica Alba, Cameron Diaz and Jessica Simpson as Cabo is one of their beloved vacation destinations.
This high end, all inclusive, family friendly resort offers all of the bells and whistles of a "celebrity rented villa" without the huge price tag. The staff was so friendly and accommodating and the grounds and pools were immaculate! I love the fact that the resort was all inclusive because it allowed us to relax and enjoy the amenities, food and top shelf cocktails with no worry of the looming "bill under the door" at the end of our stay. I have to say, that made a huge difference and is the only way to travel! Instant vacation mode. Yes please!
The resort has rooms and suites that feel brand new. It's a big property but I did not feel overwhelmed. I had the Ocean View two bedroom suite which was absolutely magnificent, with a lanai that opened up onto a small grass area and flowed right onto the beach, and accommodated my husband and I and our two children perfectly!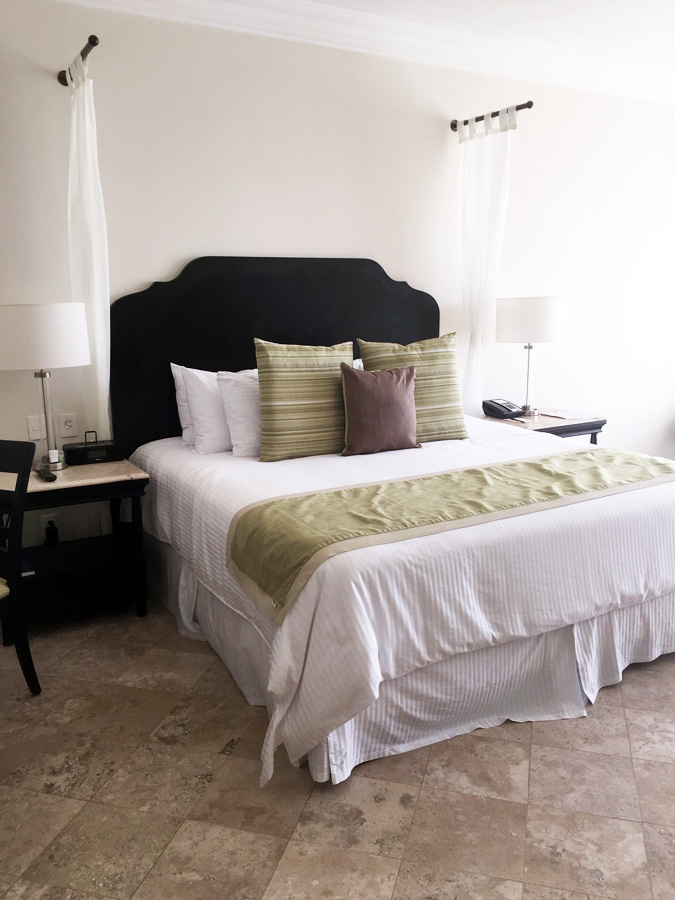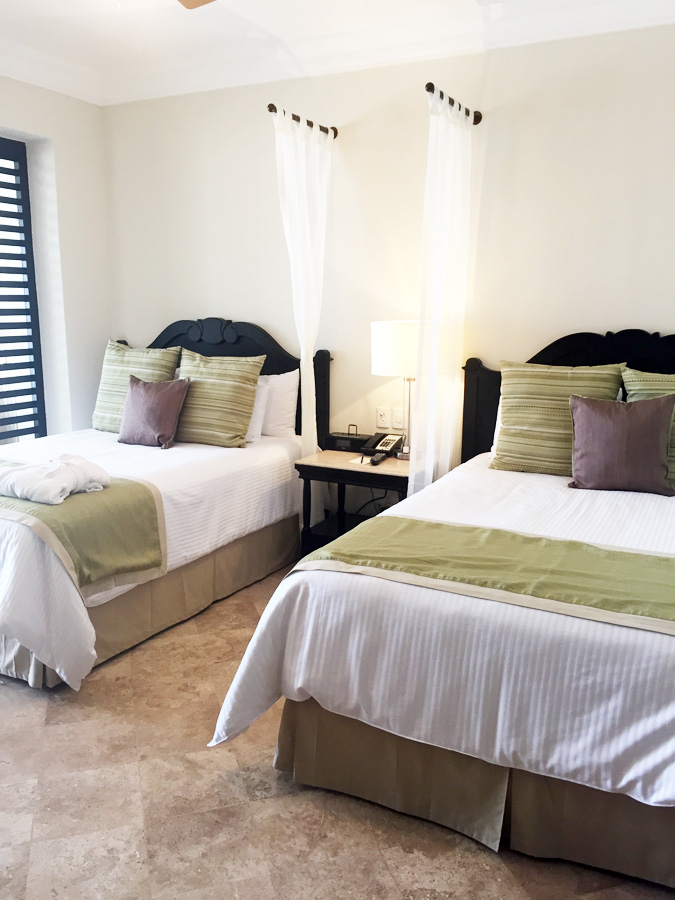 My sister, the beautiful bride, chose to get ready for the wedding in my suite and we had plenty of room to dress, laugh, reminisce and share a heartfelt toast among family and friends. The photographer at the resort got the most beautiful photos as the light was streaming in from the huge windows and couldn't have been more perfect. Brides to be, take note, Dreams Los Cabos is where you want your celebrity style wedding to take place. My husband and I are already planning our return trip to renew our vows for our 15th wedding anniversary next year!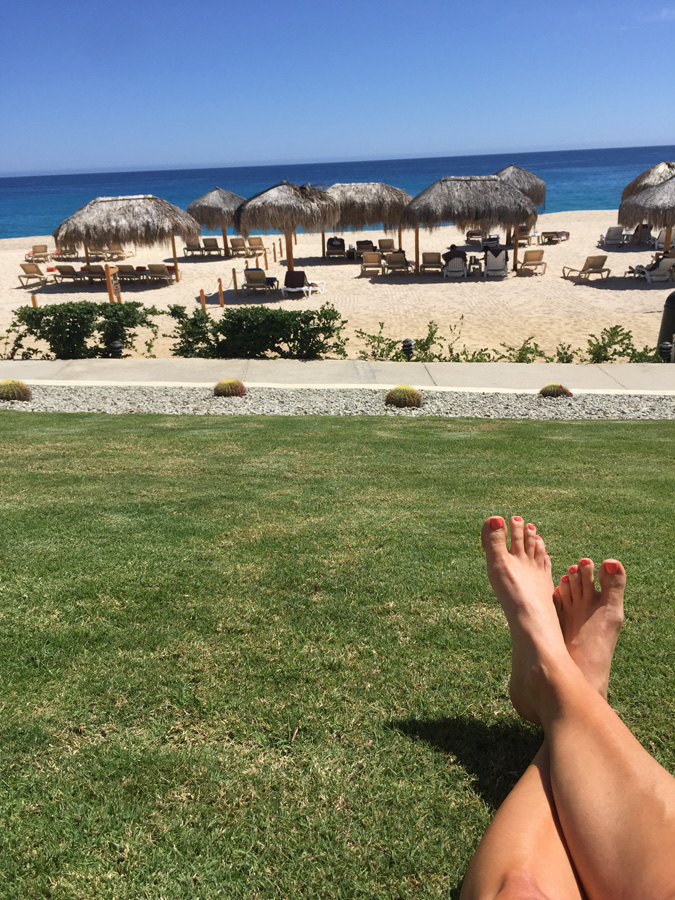 The Bride In Our Suite On Wedding Day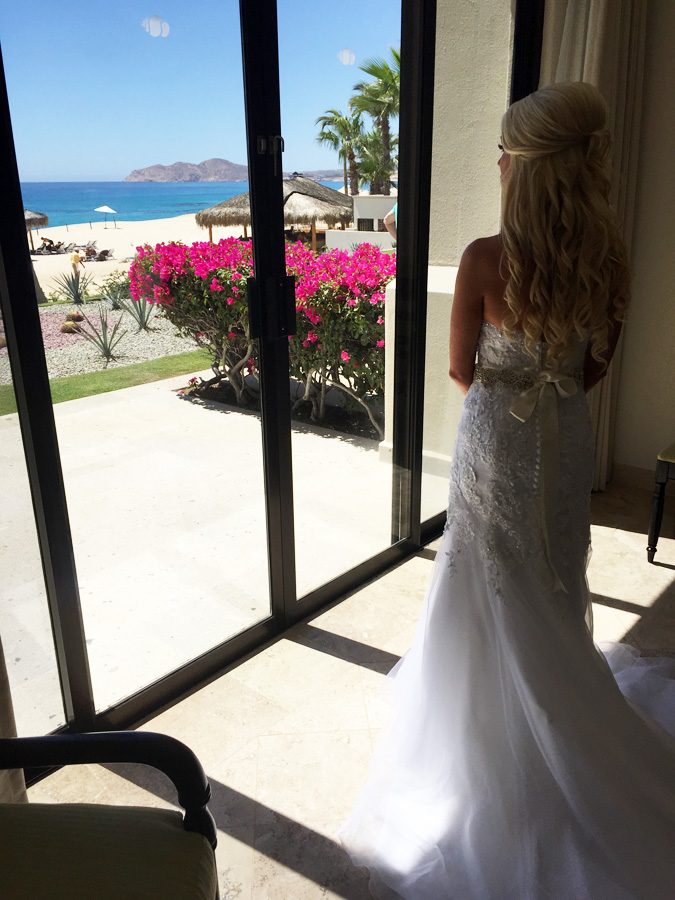 I did my best to sample as much food around the resort as possible between the poolside snacks and a la carte restaurants. The food was divine. Perfectly prepared, delicious and I always love a beautiful presentation. I indulged in everything, as you should on vacation, and one thing I did have daily was the gorgeous fresh fruit platter!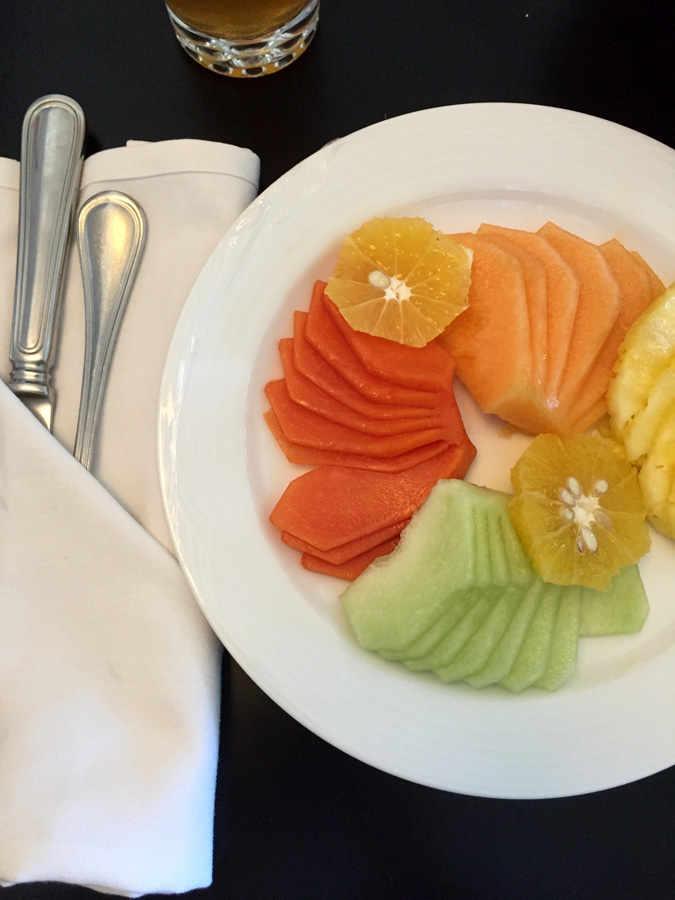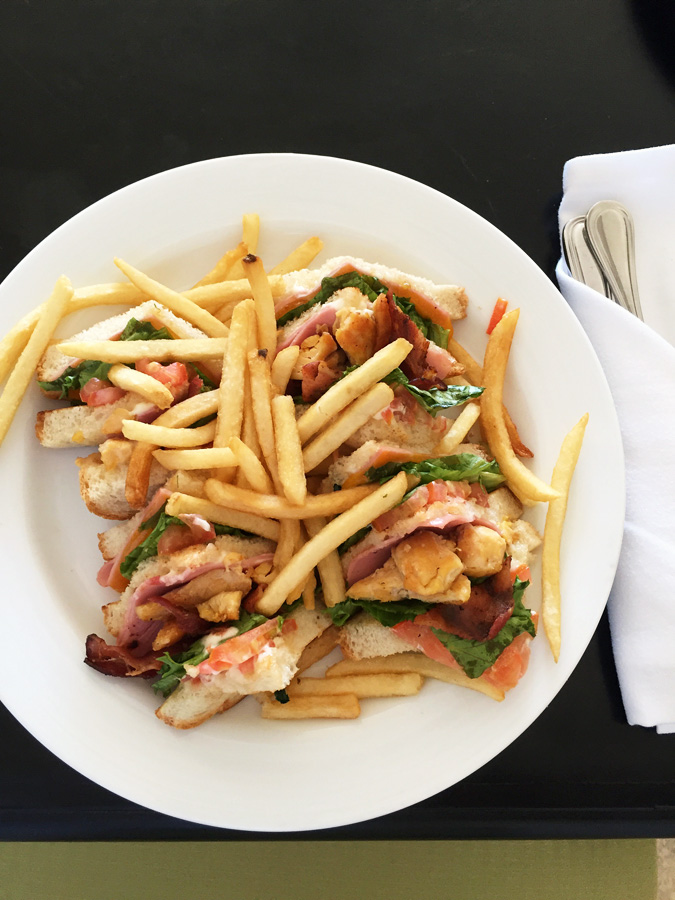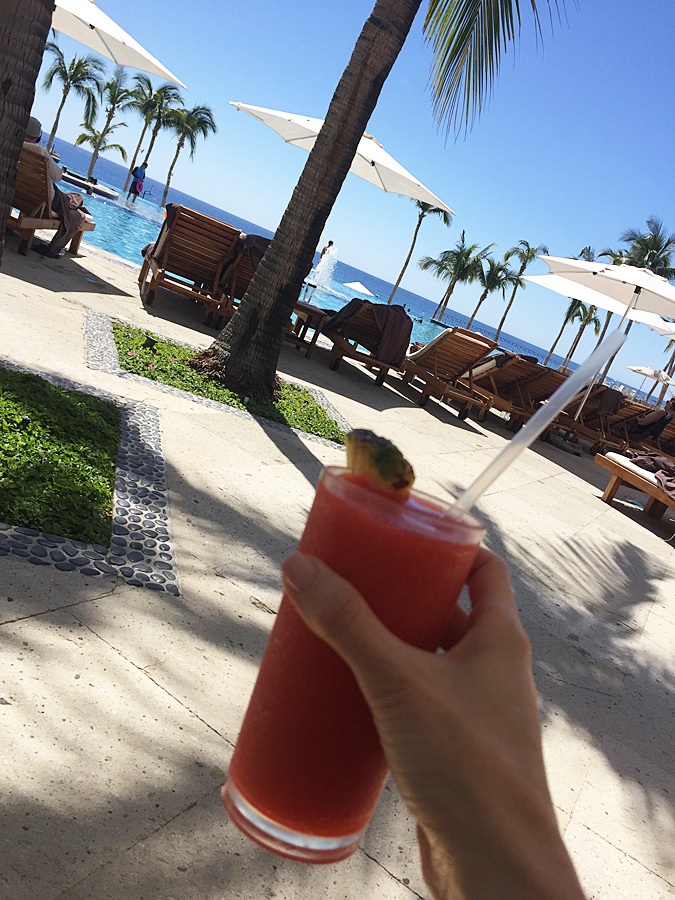 This was my fourth time in Cabo, so I knew I was in for warm days, cool nights and beautiful crystal clear water. I packed light sundresses like this one and this one, this romper and these adorable printed shorts. Light sweaters were in heavy rotation each evening and I got so many compliments on this one, I highly recommend it.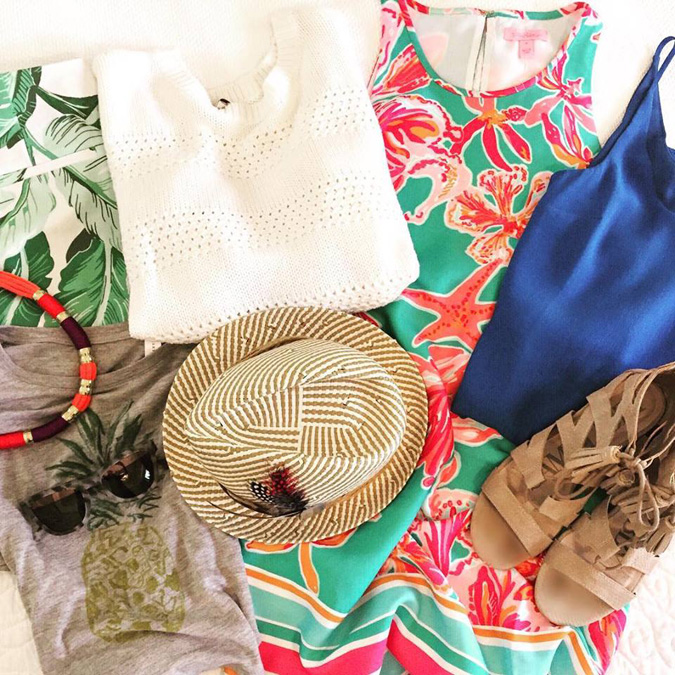 And like I've said before, recapping trips on the blog is so bittersweet. It's amazing remembering our time, but it's also so sad that it's over! I highly recommend Dreams Los Cabos for your next romantic get-away, family vacation or for your dream wedding destination. Who knows, you may run into a celebrity or two all while feeling like one yourself.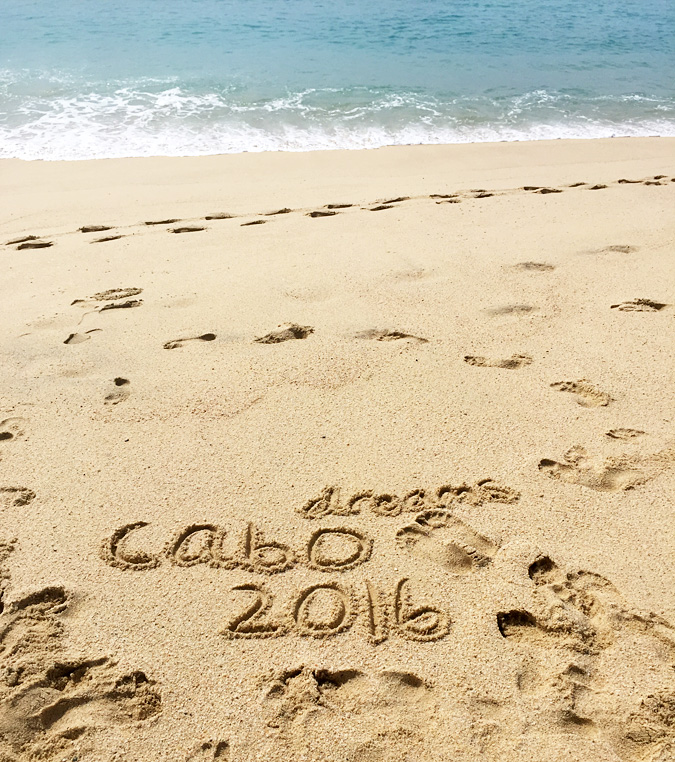 You can follow Dreams Los Cabos on Twitter and Facebook
Xo~ Heather
Most Read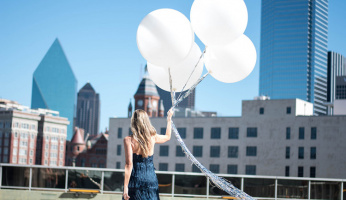 Subscribe to our Newsletter