Essentials for Your Dreamiest Master Bedroom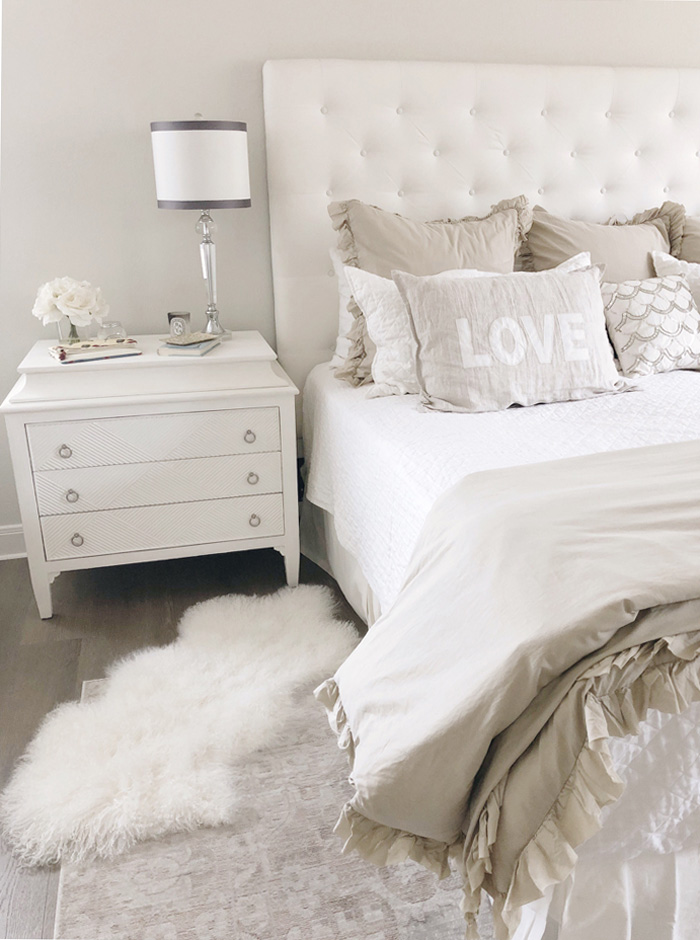 I used to feel like our bedroom wasn't 100% my home. Maybe I owned furniture that wasn't really my style or that I liked but didn't LOVE? I wanted to be totally comfortable and confident in our room since, at the end of the day, it's OURS. Luckily, we took the leap and updated it to create our dream bedroom sanctuary! Redesigning or remodeling can seem like a big step, but it pays off in the end (remember how happy I am with our bathroom?).
I've found it's so much easier to take my time redesigning a room instead of doing a complete overhaul. This way the furniture feels like home, and I have the time to find pieces that are beautiful and that I'm in love with. I've been lucky, though, because I've found some of the most gorgeous furniture and accessories that really make our room the perfect place to relax. Add in our dream, spa-inspired bathroom and I'm on cloud nine every day!
Our luxe celebrity-style dresser came from Gabby, a unique furniture company that is family owned and has fantastic, eclectic products of excellent quality. I had heard about them for a while and always kept my eye out for something that I loved AND that would fit our space well. I fell in love with the nightstand details the second I saw them. They are even more special in person. Once I found the Marilyn Chest (which are in several celeb homes) and swooned over the white wood with its porcelain finish, I knew I had to have it!! The diamond detailing on the front?! The hidden drawer on the top?! LOVE! It pulls off a vintage and modern look and could have come straight out of a celebrity's bedroom. And it even flows with our new bedding and our gorgeous rug – what can I say? It's a dream.
A pro tip for furniture shopping is to store the measurements of your room in the notes on your phone, just in case you find something you love when you're out of the house. Now, I don't have to think twice about whether something will end up fitting or not. Also, choosing a style theme (think: chic classics or modern luxe) helps keep me focused on my remodel and redesign.
It's so important to have a place to relax that feels your own, and I love being able to step away for a few minutes to recharge and still be at home!! Happy relaxing!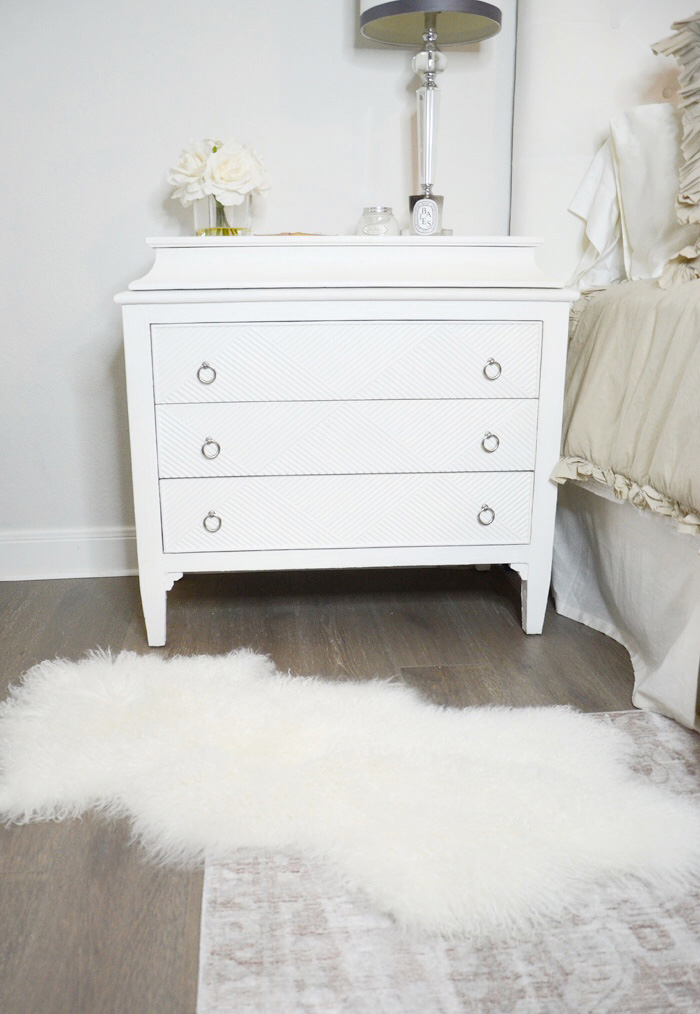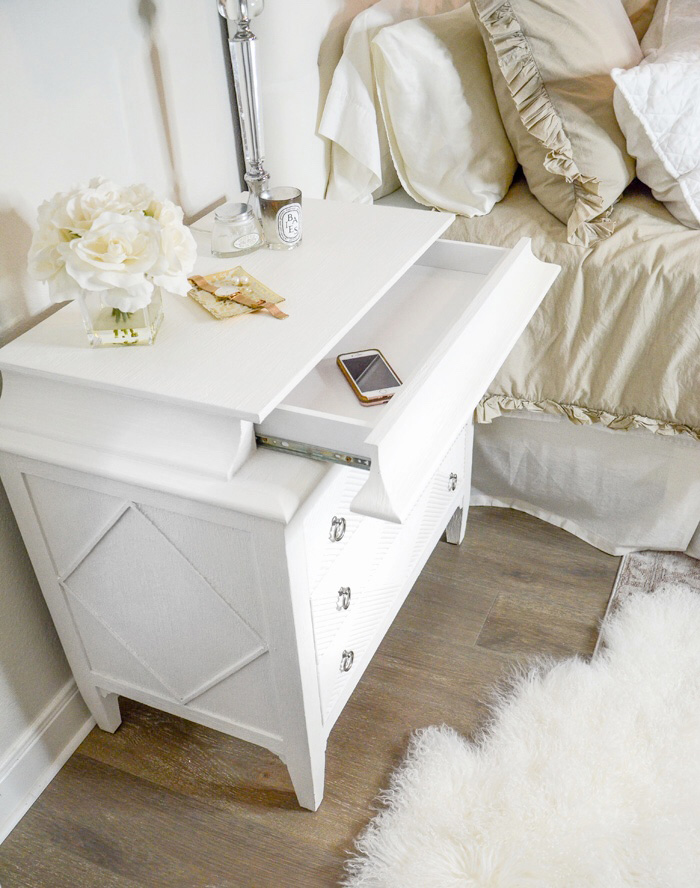 Shop The Post:
JavaScript is currently disabled in this browser. Reactivate it to view this content.
Most Read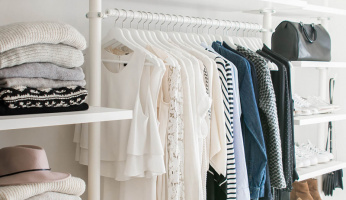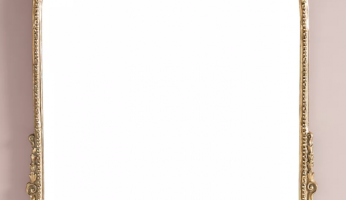 Subscribe to our Newsletter