Celebrity Style Gift Guide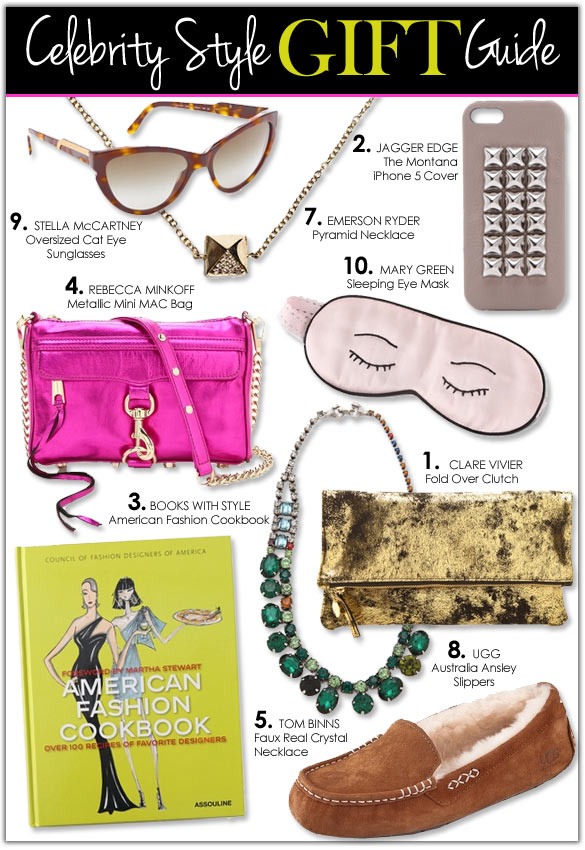 Bags and jewelry, slippers and eyewear, i-accessories and coffee table books. My celebrity style gift guide includes all of my favorite things to give and to get. No need to know their sizing, these gifts are a snap to shop for. In fact, keep one or two of these on hand as extras to give for a last minute hostess gift or for someone that gives an unexpected gift to you. Big trends in my book are metallic accessories, studded detailing, and eye accessories (not to be confused with i-accessories, which are equally high on my list). Any one of these gifts are sure to please anyone on your list from mother-in-law to teenage niece to girlfriend extraordinaire.
1.  CLARE VIVIER Fold Over Clutch: The finishing touch of any holiday outfit also makes the perfect present. Give this gift for December's holidays and your gal pal will be outfitted just in time for New Year's. Gold metallic suede is a little bit girly-girl, a little bit rock n' roll.
2. Jagger Edge The Montana iPhone 5 Cover: Leather is luxe. Everyone's favorite phone is all decked out for the season in metallic studs and blush-colored leather. Jagger Edge accessories specialize in iPhone and iPad accessories so you know you're getting the best.
3. Books with Style American Fashion Cookbook: The Council of Fashion Designers of America gathered their favorite recipes…not from their favorite chefs, but from their favorite designers. This stylish cookbook contains Isaac Mizrahi's Mushroom Truffle Spaghetti and Carolina Herrera's Pommes Toupinel, just to drop a couple of names. A great hostess gift or present for a friend that loves to entertain.
4. Rebecca Minkoff Metallic Mini MAC Bag: Pretty in pink. This youthful bag makes an ideal present for the younger ladies in your life. Decked out in metallic pop pink, this pretty Rebecca Minkoff is a delight…and brings color to dreary winter days. Can't you see the ladies of Gossip Girl toting this metallic mini?
5. TOM BINNS Faux Real Crystal Necklace: Diamonds are a girl's best friend…but not as easy on the pocketbook. Get your fix with this faux crystal necklace by genius designer Tom Binns. Set with emerald, topaz and baby blue crystals, this statement piece has vintage charm. From Mad Men to the modern workplace, this necklace is a powerful piece.
7. Emerson Ryder Pyramid Necklace: Simple elegance. Regardless of age, this stunning gold stud works for any woman on your list. Set on a thin gold chain, the texturized gold stud works back to most any girl's style, too, whether classic or edgy or mod.
8. UGG Australia Ansley Slippers: The gift of comfort. Unwrap these on Christmas morning, and you'll never want to take them off. The holidays are about relaxation, even if we have to wait until our to-do list is done. These fuzzy UGG's have the brand's signature shearling lining for the ultimate in comfort.
9. Stella McCartney Oversized Cat Eye Sunglasses: Channel your inner Zooey Deschanel…or throwback Hollywood starlet with these cat eye sunglasses. These New Girl-esque shades have all the glamor as the originals with their cat eye shape and classic tortoiseshell composition.
10. Mary Green Sleeping Eye Mask: The gift of relaxation. When the holidays are over, we all deserve a nap. Give your friends and family the gift of a good night's sleep with this cheeky mask. Pink silk with embroidered eye detailing and piped trim. Ultra girly, ultra comfortable.
Most Read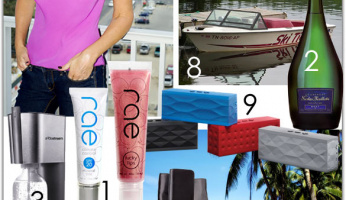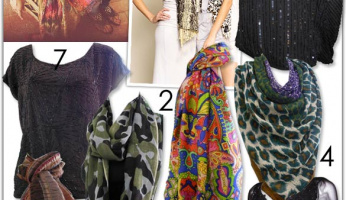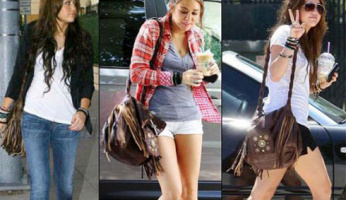 Subscribe to our Newsletter