Sienna Miller's Beauty Gurus Spill the Secrets to Her Glowing Skin
Blonde British beauty Sienna Miller has on been top of my girl crush list since 2004. I actually saw in in person for the first time last year in New York and resisted the urge to run up to her and profess my undying affection. But let me tell you she is STUNNING in person. Her style has always been a little bohemian and undone and effortless. Whether she's working the red carpet or hanging out backstage at a festival, she has an eclectic, unconventional and upbeat style that girls the world over try to emulate. Sienna is known for her perfectly polished, radiant skin that looks sun-kissed even without make-up.
Sienna's beauty rules are simple, she favors nourishing, natural products. With her dappling of freckles and milky complexion, Sienna Miller is the quintessential pale-skinned beauty. Her N.Y.C. dermatologist, David Colbert, tells all the tricks he uses to keep her looking fabulous.
1. Colbert instructs Miller to wash with a non-irritating cleanser like Cetaphil Gentle Skin Cleanser "Even minor upsets show up on fair complexions," he explains.
2. Miller loves Colbert's Intensify Facial Discs sudsy pads with lactic acid that target fine lines and skin-dulling debris.
3. Miller's favorite moisturizer? CREME DE LA MER is a celebrity favorite and Sienna is no exception. She says: "This is amazing if you're dehydrated and spend a lot of time on planes."
4. Brett Freedman (Sienna's Make-up Artist) said Sienna "Smooths Out Her Skin Tone with Boots No7 Protect & Perfect Intense Serum"
RELATED: The Secret To Blake Lively's Flawless Makeup in 'A Simple Favor'
5. Sienna blends her foundation with a highlighting product: "For my face, I mix MAC Select SPF15 Foundation with an illuminator and I use a highlighter pen from Givenchy. I have the Hydra Sparkling Magic Lip and Cheek Balm which is great, and it comes out really pink so you can be quite sparing with it."
6. She contours her face: Always bronze underneath your jaw-line – it contours the face and adds depth. The bridge of the nose, cheekbones, and temples are also essential.
7. Dr. Nigma Talib Hydrating and Plumping Serum No1: 'Dr. Nigma does a really great serum that I love.'
8. Natura Bisse Diamond Glyco Extreme Peel: 'This glycolic peel is good for occasional use.'
9. Charlotte Tilbury Skin Clay Mask: 'I like both of Charlotte Tilbury's face masks, but the creamy one is my favorite.'
10. Dr. Macrene High-Performance Anti-Aging and Filler Lip Treatment: 'I am a total lip balm junkie. I could put it on all day. It's almost compulsive to me.'
11. Elizabeth Arden 8 Hour Cream: '8 Hour cream is great for lips, and you can whack it on your face too if you're on a flight.'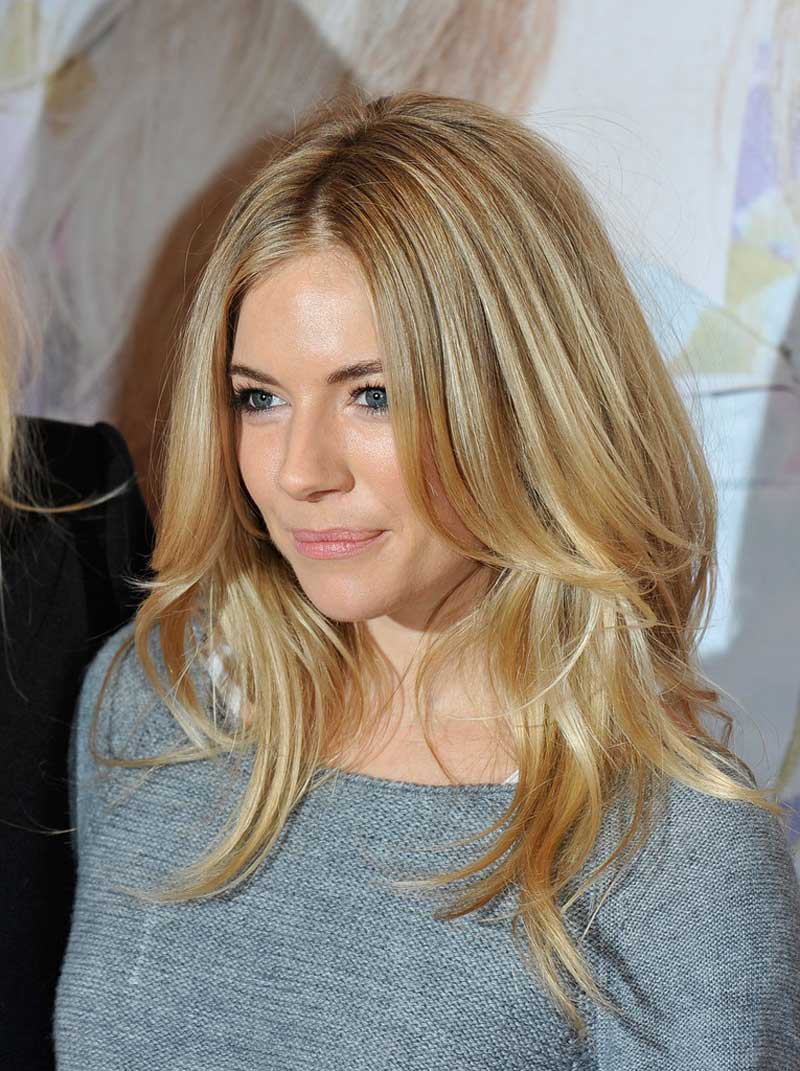 Sienna's New Favorite Beauty Finds: "I've actually got this really nice shampoo from Oribe at the moment that I've been using, so it's softer than it ever normally is. There is also an oil by Windle & Moodie that smells really beautiful that I put in in the end after I've washed it."

JavaScript is currently disabled in this browser. Reactivate it to view this content.
Most Read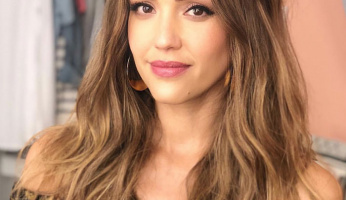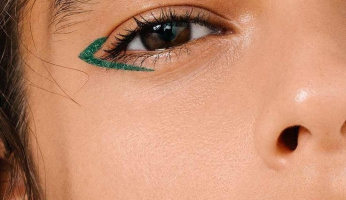 Subscribe to our Newsletter