We Tested the Most Popular Tanning Drops and Found Our Top 5!
Getting naturally tan involves laying and baking in the hot sun. Unfortunately, even with proper sunscreen, the sun's UVA and UVB rays are very damaging to our skin. There are tons of alternatives to sun-bathing, including spray tans and self-tanners.
Self-tanners themselves have tons of categories to choose from. There are mousses and creams and best of all, drops! Applying a self-tanner can be tricky, and the last thing anyone wants is a streaky tan.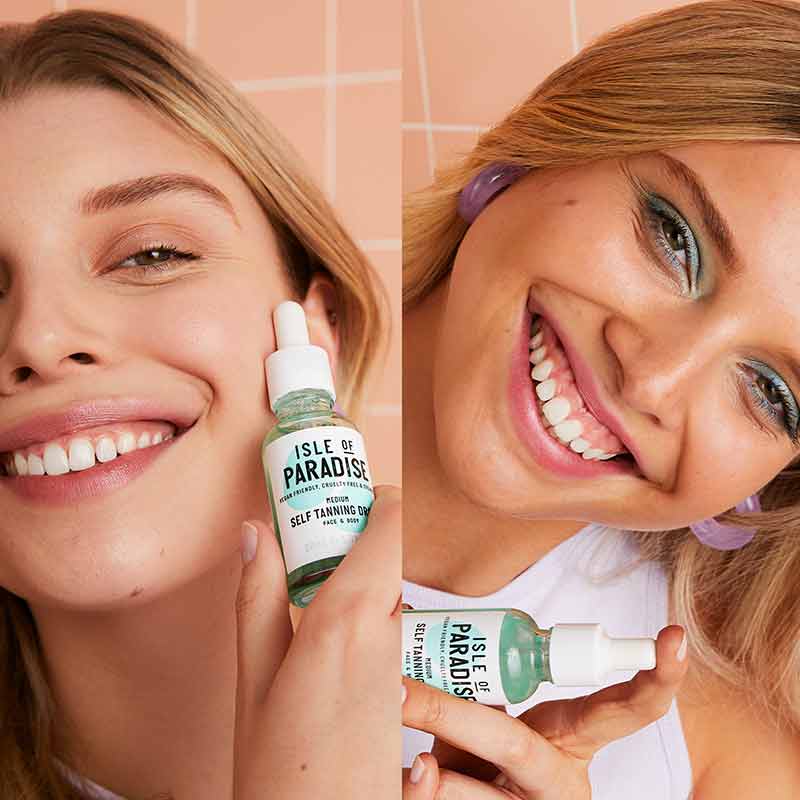 Tanning drops are easy to apply and melt into the skin, making for an even application every time. There are multiple brands with tanning drops on the market right now, and we're going to give you our top 5!
1. Isle of Paradise Self-Tanning Drops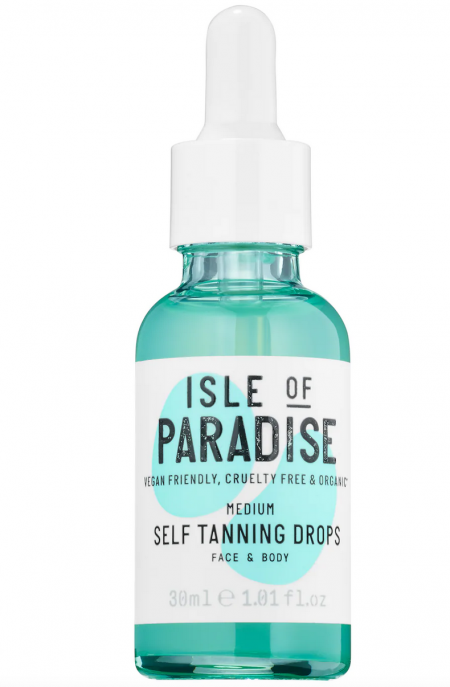 Isle of Paradise's Self-Tanning Drops come in shades of light, medium, and dark. They are a color-correction, self-tan drop that you mix in with your favorite moisturizer. The best thing about these drops is how customizable they are. The more drops you use, the more glow.
You can use anywhere from two to 12 drops. 2 to 4 makes for a more sun-kissed look, 4 to 8 drops is a golden glow and eight to 12 drops are bronzed and beautiful. The tan develops in about six hours.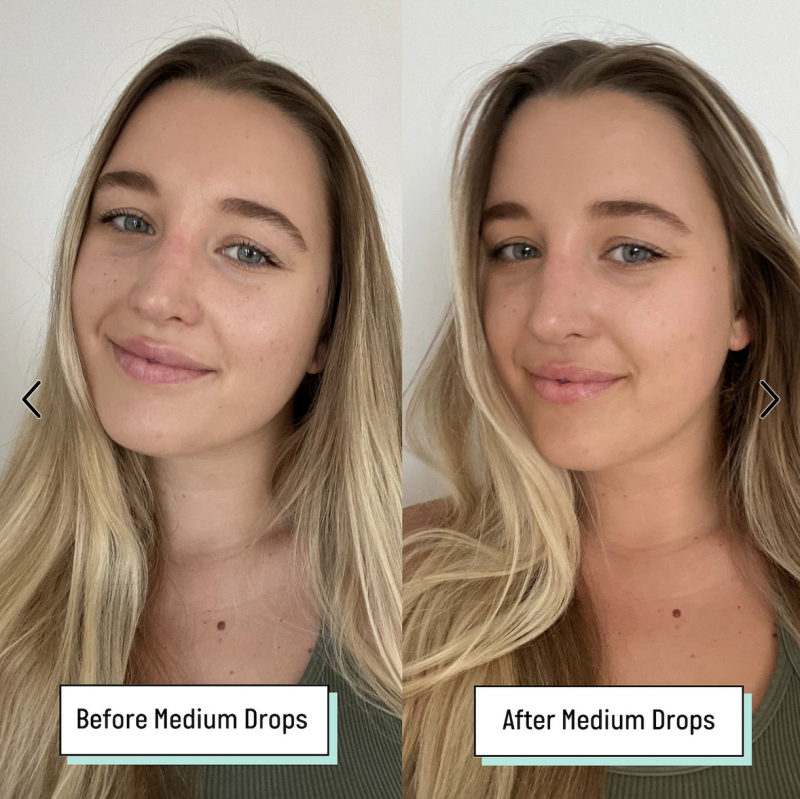 Reviews on this product revealed that the tan from these drops lasts a few days. It helps to cover up uneven texture and leaves a natural glow behind. It's also considered a community favorite at Sephora and has 170 000 people loving it currently! We like those odds.
2. Bondi Sands Pure Self-Tanning Drops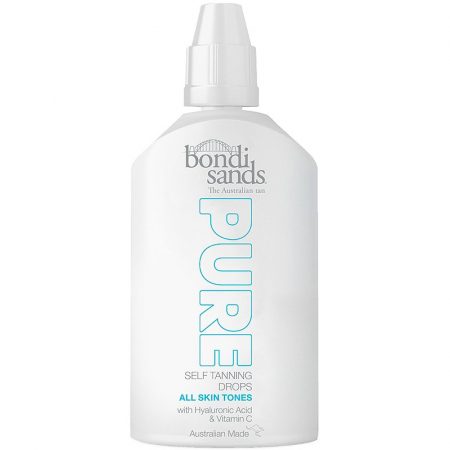 Bondi Sands Self-Tanning drops are like a self-tanner and skincare serum hybrid. It's packed with great ingredients like Hyaluronic Acid, Vitamin C, and Vitamin E. Add 4 to 12 tanning drops to a moisturizer and use as you wish. The more drops used, the deeper the tan. It develops in 6 to 8 hours, leaving behind a smooth and even, bronze tan.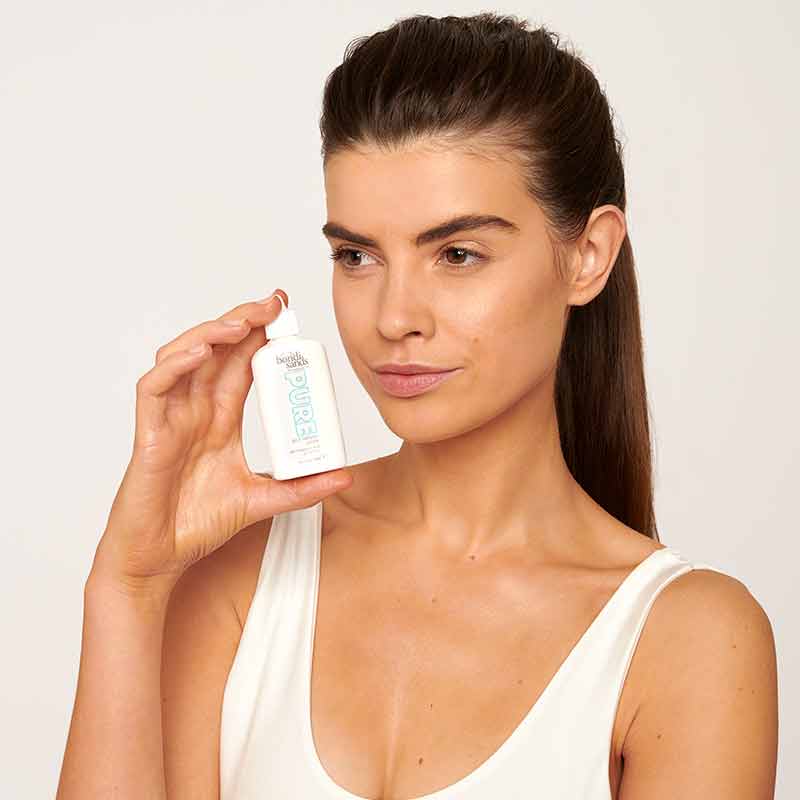 This product is non-comedogenic and dermatologist tested, so if you struggle with your skin, this product might be the standout in this list.
3. Tan-Luxe The Face Illumination Self-Tan Drops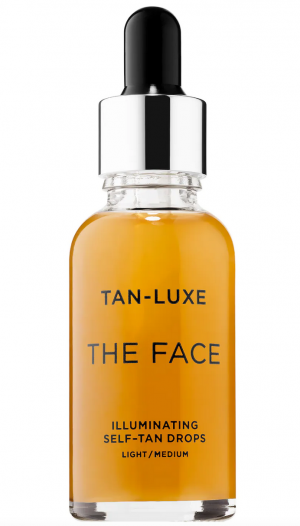 The Tan-Luxe Illumination Self-Tan Drops won the allure 2020 Best of Beauty Award. This brand recommends only using one to four drops, but additional drops increase the depth of color. It's made with Raspberry Seed Oil and Aloe Vera for a burst of hydration.
The great thing about the Tan-Luxe drops, other than the natural and streak-free tan it leaves behind, is the fact that that they offer both face and body drops. The difference with the body drops is minimal but significant. They recommend using six drops per body part along with a body moisturizer. It also contains Cellutone Complex to give skin a firmer look.
4. Jergen's SOL Self-Tanning Drops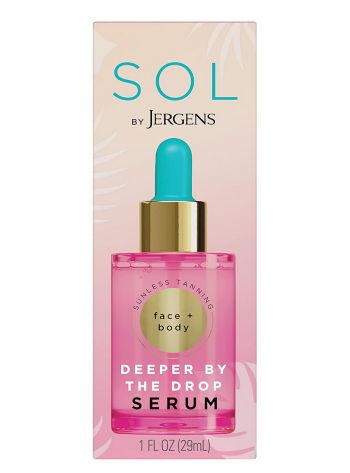 The Jergen's SOL Self-Tanning Drops are more affordable side. They are dermatologist tested and oil-free, so your skin will thank you! It's made with a tanning active derived from natural sugars. This awesome product is Amazon's Choice and has over 4 000 ratings backing it up.
Keep in mind that this product is recommended to be used with an applicator mitt and applied in circular motions to ensure complete coverage.
5. L'Oreal Paris Sublime Bronze Self Tan Drops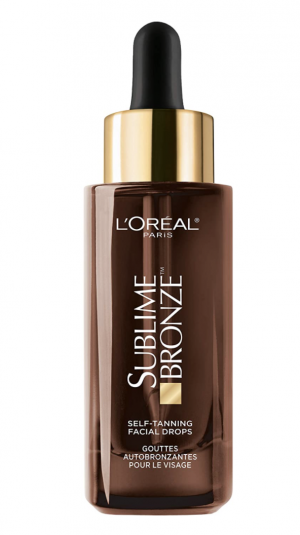 L'Oreal Paris' Sublime Bronze Self Tan Drops are made specifically for face and neck use. These non-sticky drops mix perfectly with your moisturizer for an easy and streak-free application. It's formulated with hyaluronic acid to give your skin a supple, hydrated feel.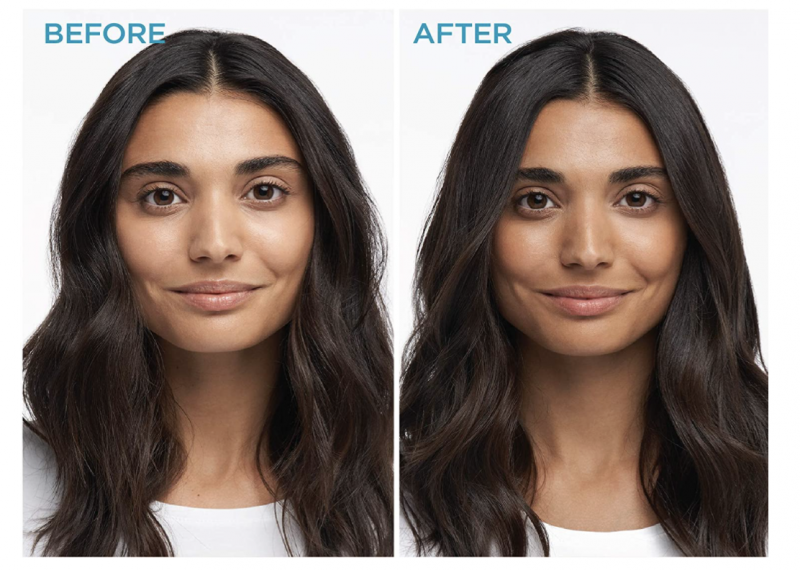 This customizable product recommends using 5 to 7 drops with a dime-size amount of moisturizer for a lighter, sun-kissed look. For a deeper tan, use eight to ten drops. This cost-efficient option has great skincare benefits as well as an even, natural finish.
Most Read
Subscribe to our Newsletter