The 8 Best Long Sleeve Swimsuits for Summer!
Long sleeve swimsuits have taken over the 2021 swim trends. There are many reasons why someone might opt for a long sleeve swimsuit. Maybe it's for the extra sun protection, maybe it's to feel comfortable while participating in beach activities. It could also come from insecurity and the fear of wearing more revealing swimwear.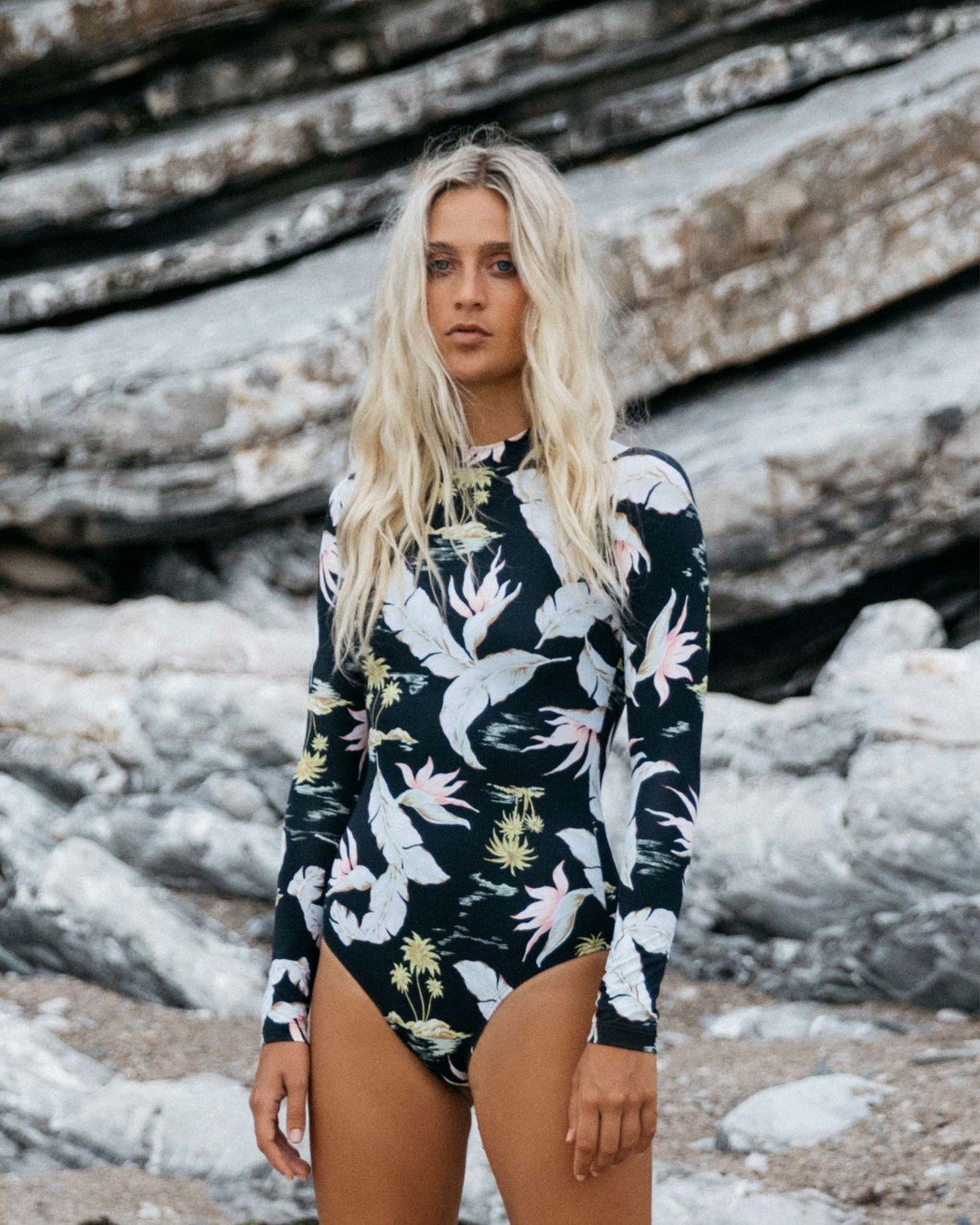 Even in the midst of the body positivity movement, it's hard not to acknowledge society's unrealistic body standards. There is still unwarranted and unfair judgment around mid-size and plus-size women wearing two-piece swimsuits.
Whatever reason draws you to these one-pieces, it's not too late to hop on board! Long sleeve swimsuits are versatile and can be worn in or out of the water. They're also easily accessible due to their current popularity. In fact, most popular swim brands have at least one long-sleeve option. Even high-end designers carried on "net-a-porter" have come out with some of these one-pieces. What started as a fast fashion trend made its way to the big leagues and it's here to stay.
We've put together a list of our favorite full-coverage swimsuits so you can shop on the spot!
1. Lulu Lemon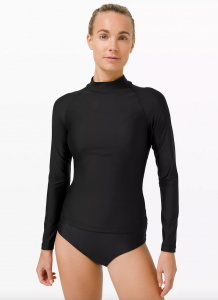 Lulu lemon has some great athletic-style long sleeve swimsuits. They're practical, full coverage, and offer UV protection. Their Waterside UV Protection Long-Sleeve Rash Guard is an online-only purchase and comes in black, white, or a denim wash. It's a slim-fit, hip-length shirt that you can pair with any black bottoms you already own. You can move easier and feel comfortable in this swimsuit.
2. Rip Curl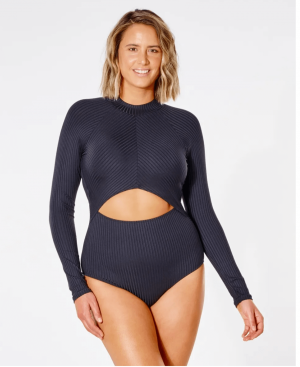 For something a little sexier, but still leaves a lot to the imagination, the Rip Curl Sleeve Surf Swimsuit is perfect. It has a high neck for additional chest coverage, but the cut-out waist and open back give the swimsuit a more playful feel. It's a brief cut on the bottom which is very different from this year's cheeky trend. This classic black swimsuit will be your new go-to and a staple in your swimsuit wardrobe.
3. Billabong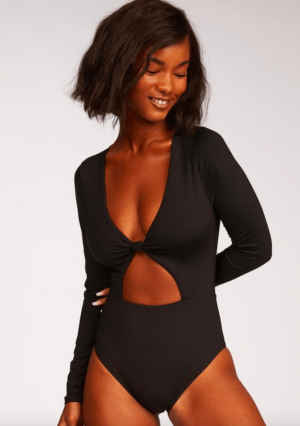 There's a lot to unpack with Billabong swim. They have tons of great options for this long sleeve trend. The first one we have to mention is the Sol Searcher Long Sleeve Swimsuit. This black suit has a V-neckline with a cut-out at the front. It features UPF 50 sun protection as well.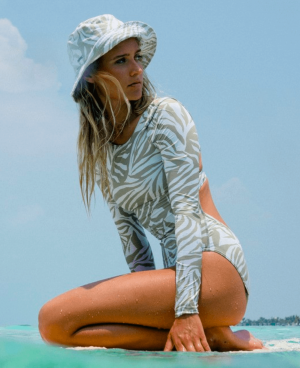 The next swimsuit we loved was their Jungle Town Long Sleeve Swimsuit. The fun, leafy print in white and sage is not the only great thing about it. It has a classic fit with medium coverage in the bottoms, but it has a crisscross back design for a playful touch.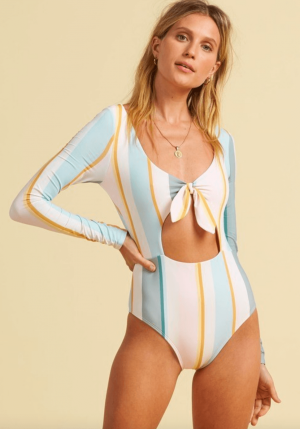 Lastly, but coincidentally our favorite of the bunch is the Salty Blonde Feelin Salty Long Sleeve Swimsuit. This multicolored one-piece has eco-minded construction as well as UPF 50 protection. It has a self-tie detail in the center of the top with a keyhole cut-out at the waist. This swimsuit is flirty, feminine, and fun.
4. Free People
Free People's Ohana Long Sleeve Full Piece Swimsuit is a must-have this summer season. The brand's classic boho chic style shines through in the white and dusty coral color palette. It features a back zip closure which is both functional and cute. With no cheeky bottoms or plunging tops, it has great coverage from top to bottom if you're on the conservative swimsuit side. It's a very sporty silhouette and can be great to keep you covered and secure during beach activities.
5. Axesea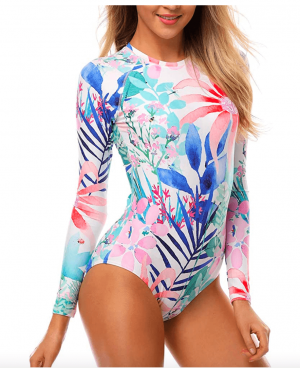 The brand Axesea has tons of long sleeve swimsuit options for a steal. They have UV and UPF 50 protection that blocks more than 98% of UVA and UVB rays. The Jungle one-piece features a zipper on the back with a full coverage neckline and bottom half. This exciting print is sure to have all eyes on you. The other swimsuit that stands out in their collection is Sunset.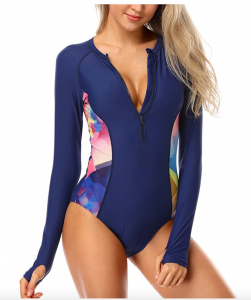 It's a dark blue color with abstract shapes as paneling on the side, pulling you in at the waist. It features a zipper at the front to give you as much or as little cleavage as you desire.
Most Read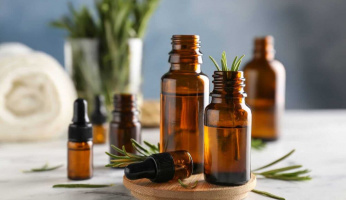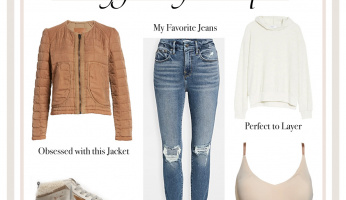 Subscribe to our Newsletter