A Deep Dive Into Addison Rae's Item Beauty: Which Products are Hot and Which Ones Flop!
Addison Rae has snuck her way into more than just the Tik Tok scene. She's had success in many different avenues in Hollywood. She starred in the Netflix Original He's All That, which was a remake of the hit 90s movie She's All That. On top of that, she's performed her song obsessed live and has her own beauty brand. If that's not a hustle, then we don't know what is.
While we respect her dipping her toes into the pond of beauty products, we have to review her brand honestly. Many people on Tik Tok have been doing that since it started, but now that it's available in Sephora stores, we feel that it deserves a whole post!
So, is Item beauty really worth it? We're going to deep dive into Item beauty and discuss ingredients, reviews, and whether or not it's worth your money. We've got four popular products from Item Beauty that we're going to dissect so that you don't waste your money.
1. Lip Quip Clean Moisturizing Lip Gloss
The Lip Quip Moisturizing Lip Gloss is actually not a lip gloss at all. It's a nourishing lip oil that delivers a high shine of a gloss. We love a good lip oil, so we need to know if this one can play with the big boys! It contains jojoba oil, almond oil, camellia, and shea butter.
These are awesome ingredients, very hydrating and nourishing to your lips. The product is also vegan and cruelty-free which always earns them a thumbs up from us.
This lip oil comes in four shades including a neutral rose, cherry red, true pink, and purple. This isn't a huge range but covers its bases. Given the fact that the pigment is sheer, the colors become more versatile. You can use this on your own or over a lip pigment for a high shine, moisturizing finish.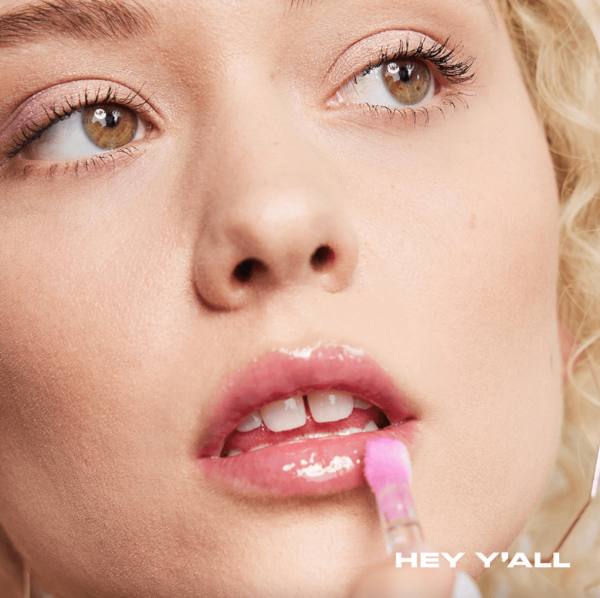 Even without the 9, 800 positive reviews on the Sephora website, this product from Item Beauty is a must-try in our eyes. I received this lip oil in an Ipsy monthly subscription box a long time ago and it is still one of my go-to lip products. It has a luxurious feel, giving you a gloss-like look without the stickiness.
2. Lash Snack Clean Lengthening Mascara
Lash Snack Clean Lengthening Mascara is described as a flake-free, smudge-proof and nourishing mascara. It will give you length but also provide your lashes with the conditioning it needs so they can thrive naturally. This mascara only comes in a deep, midnight black. It's a lengthening mascara, meant to make your lashes appear longer, not necessarily thicker.
The formula includes castor oil, glycerin, and coconut oil. It's not proven that castor oil will help grow your lashes, but it's been huge speculation in the beauty community for decades. On the other hand, a general rule of thumb is that moisture will help things grow versus dryness.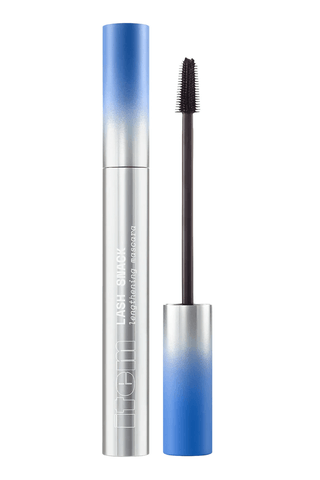 This goes for hair and lashes the same. Any oil that can be absorbed into the follicles will most likely contribute to hair health and growth. So, we love to see such amazing oils added to this mascara. It will keep your lashes conditioned all day long.
The wand is smaller than most mascaras I've seen. Item Beauty says that this micro wand will naturally enhance every single lash up to three times its volume, separating and coating each individual lash.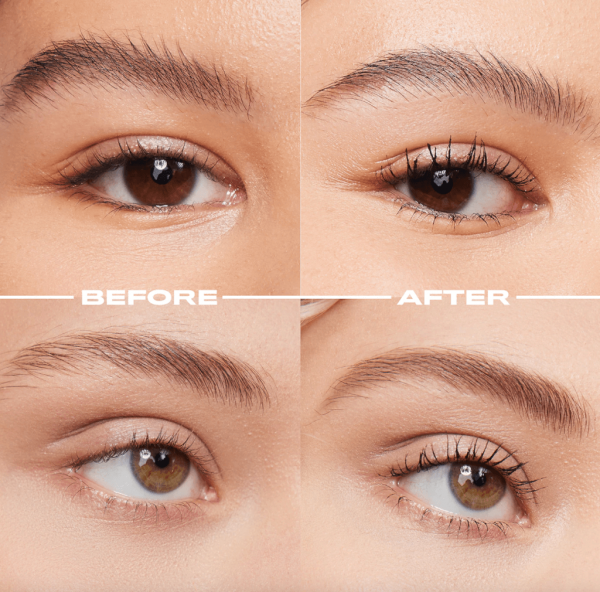 The general consensus around this mascara is that it's good. It's not L'Oreal Paris Telescopic Mascara level, but it's a good, flake-free lengthening mascara. It is on the pricier side of the mascara spectrum, retailing for $20.
There are plenty of stunning drugstore mascaras for a third of the price of this Item Beauty Lash Snack.
3. Brow Chow Clean Smudge-Proof Eyebrow Pencil
Item Beauty's Brow Chow is an eyebrow pencil and brush duo. The brush that comes with it is reminiscent of the Artis Brushes that were popular back in 2016. It's a dense, almost toothbrush-looking tool. Item Beauty claims that this duel-ended brow pencil is smudge-proof and long-wearing. The shaping brush will fluff your lashes up and shape them into place. This product is also vegan and cruelty-free.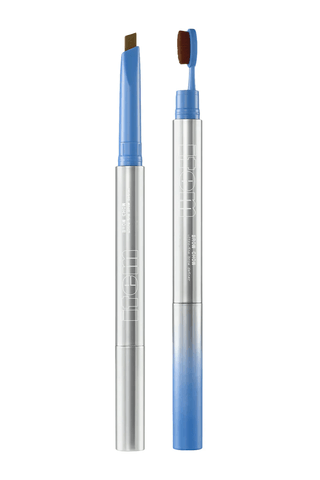 Let's talk about the pencil. The brow trend at the moment is fine hair strokes, natural brows, very lifted and sculpted shapes. The Brow Chow pencil is a triangle-shaped tool with one fat end.
This makes it hard to get tiny hair-like strokes. This pencil would be great for getting a fully filled-in eyebrow. But, in the era of natural brows, this pencil may not be the best choice to achieve that.
The paddle brush on the other end is very dense and while I'm sure it does a fine job at brushing through the eyebrow hairs, I wonder if it does as good of a job as a spoolie brush at separating and lifting them for that laminated brow look.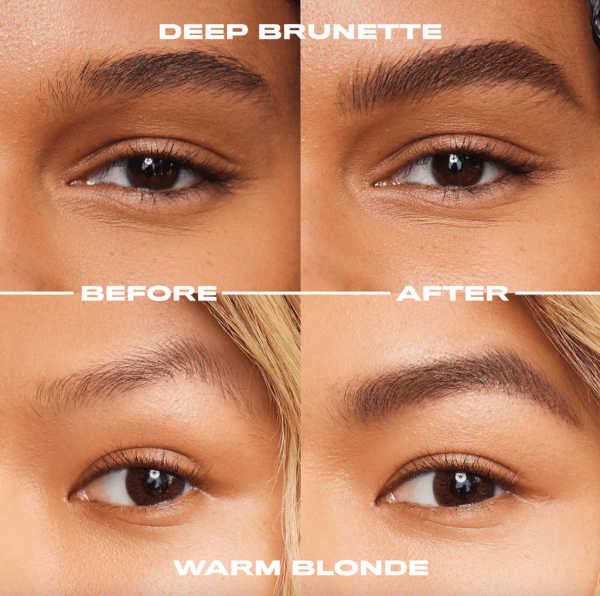 It comes in four shades ranging from a warm blonde to a deep brunette, but the deep brunette seems to be on the lighter side. If you have very dark hair, you may not find your shade in Item beauty's Brow Chow.
4.Slick Type Clean Makeup Removing Cleansing Balm With Olive Oil
Cleansing balms are all the rage right now. Removing makeup can be harsh and stripping, but not if you're using a hydrating, milky cleansing balm. These are awesome for breaking down tough, waterproof makeup. Item beauty's Slick Type Clean Makeup Removing Cleansing Balm With Olive Oil is one of the good ones.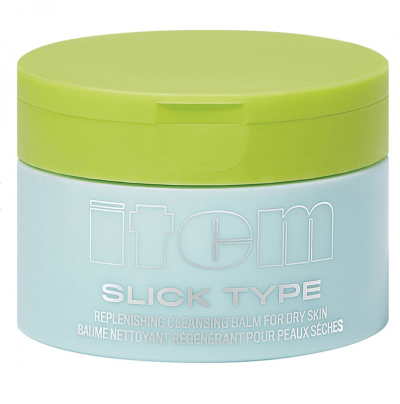 The popular Tik Tok user @glamzilla tried out this cleansing balm and had nothing but great things to say about it. She reviewed it on screen, showing just how quickly it melted away her deep fuchsia lip and blue eyeshadow. She brings up a good point that other cleansing balms are much cheaper. For example, the viral Junoskin cleansing balm is not even remotely close in price to the Item Beauty Cleansing Balm which retails for $27.
So, does this product work? Yes! Does it work well? Yes! But, is it worth it? Maybe not. The price tag doesn't seem to justify the quality. While it does work, so do other awesome cleansing balms that are budget-friendly.
If you're in the market for a cleansing balm and adamant about supporting the Tik Tok star, grab this awesome product! But, if your wallet is feeling a little tight-lipped, you can definitely find something just as effective for less.
Subscribe to our Newsletter