Beauty Subscription Boxes Explained: Boxycharm Versus Ipsy
If you haven't tried a beauty subscription box yet, you may want to give it a shot! Essentially, every month you get an array of either travel-size or full-size beauty, hair, and skin products to discover. This is a great way to get introduced to new staples and build a collection of well-loved, well-reviewed products. But, there are so many subscription boxes out there, how do you know which one to choose?
Boxycharm and Ipsy are the two top competitors right now. They have similar subscription options and prices, so what exactly is the difference between them? We're going to compare both of these beauty subscription boxes and decipher which one is worth your buck.
1. Boxycharm
Boxycharm was launched in 2013 and offers five full-size products each month. It's $21 per month with a value of over $100 per box. You get an array of products that range from makeup, makeup tools, skincare, and even hair.
There are a few bigger name brands that Boxycharm works with but for the most part, they work with lower-end, lesser-known brands. This isn't necessarily a bad thing. In fact, it makes the products more accessible to you to repurchase If you really love something you received in a box.
But, if you're looking for higher-end, name brands, you may not be too satisfied. You also can't choose what goes into your box and every member receives the same box of products every month.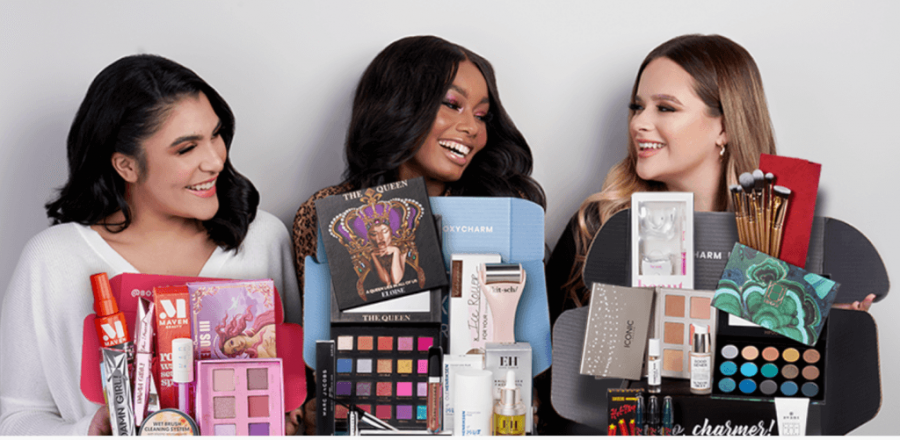 Although, when you get a product from a brand you recognize, it's a good one. For example, people have received an eyeshadow palette from Tarte. This full-size palette is valued at $36 alone. That already makes you $21 box worth it without including the other four products you receive with the Tarte eyeshadow palette.
It also comes with makeup tools such as beauty sponges, brushes, tweezers, and more. This makes it a great box for beginners who are trying to build a collection. For anyone starting out with makeup who may not be familiar with makeup and tools, Boxycharm gives you enough array and balance in their product choices to allow you to start experimenting.
Some other perks of having a Boxycharm membership are their giveaways and online store. The giveaway products each month and you can enter for a chance to win. They also offer the products that come in the box in their online store, available for purchase. That way, if you want to repurchase anything you received from them, it's quite easy to do so.
2. Ipsy
Ipsy was founded by Michelle Phan in 2011. Michelle Phan is a beauty guru and popular YouTuber. Their monthly subscription plan has different options to suit your needs. They have an option to only receive full-size products which are $25 a month. They also have a premium option for $35 where you get 6 full-size products a month.
Their most popular box though is the $10 a month option. This option, like the rest of them, comes with a new and reusable makeup bag containing that month's goodies. The $10 bag comes with a mix of travel-size and full-size, meaning some months will be valued at more than others.
They do send a great variety of high-end and lesser-known brands with quite a lot of well-loved skincare products such as the Tatcha Water Cream.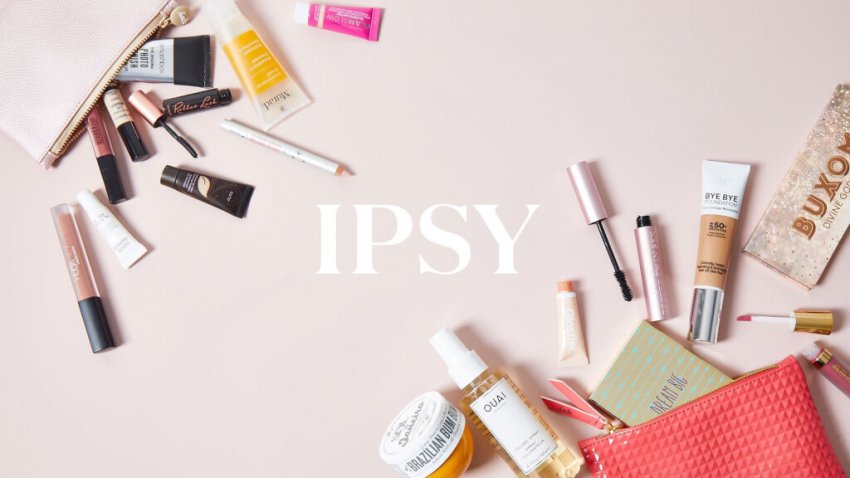 You get a selection each month where you can pick something to receive in your bag and the rest is chosen based on your personalized quiz. This allows your bag to be customized to your shade, your preference, and your skin type. They offer hair care, skincare, makeup, makeup tools, and sometimes even nail polish.
They offer discounted past bags and products as well as coupon codes so Ipsy allows you to really shop on a budget. They also have a points system that allows you to earn points towards free items by completing tasks such as following Ipsy on social media or reviewing products that came in your bag that month. They also do giveaways each month, giving prizes that are valued at over $100.
One of the best parts about Ipsy is its video tutorials on how to use the products in your bag. This makes it extremely easy for new makeup users to apply their products in the correct way. This is helpful to less experienced makeup lovers, but also to anyone receiving a new product that wants to know how to use it properly to maximize its benefits.
Boxycharm Vs. Ipsy
So, after all that information, which one do you think is worth it? Let's break it down one more time for you!
At the lowest cost, Ipsy will only cost you about $10 per month, whereas Boxycharm is guaranteed to cost you $21 per month. For that price, you also receive a reusable makeup bag with your Ipsy purchase. Boxycharm's products simply come in a recycled cardboard box.
As for the contents, with Ipsy you'll be receiving a variety of products that range from makeup to skincare to hair care and even beauty tools. Boxycharm is mostly makeup and beauty tools. Although, Boxycharm gives you five full-size products in every box. Unless you're opting for Ipsy's $25 bag, their $10 one comes with only one full-size and four travel-size every month.
These products in your Ipsy bag are also more likely to be well-known whereas it's less common to get a familiar brand in your Boxycharm box.
The last difference between these two is the customization. Ipsy's bag is completely customized, allowing you to pick one item you'll receive, but also choosing the rest of your bag based on a personalized, detailed quiz to ensure your preference, shade ranges, and skin type is taken into account. Boxycharm sends the same box every month to all of its members.
Subscribe to our Newsletter