Skinimalism: A How-To Guide On Achieving A "Skinimalism" Skincare Routine!
In the past two years, beauty has shifted drastically. Instead of being makeup-focused to get an airbrushed foundation base, we're skin-focused. The clearer the skin, the lighter your base can be and the more natural your makeup will look. Because of the hype around the coveted 10-step K-beauty skincare routines, we've been under the impression that more is – well, more!
But, that's not true. In fact, skinimalism is the newest, trendiest skincare routine, coined by Pintrest. When you take advice from influencers with perfect skin, you might not be getting the mind-blowing skin secrets you think you are!
The truth is, influencers use filters that smooth and blur fine lines, wrinkles, and blemishes. They also have more cash flow to go get professional treatments and facials. Keep in mind, they may also be getting paid to promote certain products if they're being sponsored. This whole "perfect skin" trend on social media is a facade. So, we're here to tell you that it's okay to have acne, it's okay to have fine lines. You don't have to have perfect skin to be beautiful or successful.
Skinimalism is basically the idea of taking a minimalist approach to skincare, stripping back our routines to the bare necessities. That could mean reducing the number of products, or ingredients in our skincare. Active ingredients in skincare sometimes don't mesh well together, and If mixed it can stop your products from working to their full potential.
Using too many products can be confusing and complicated. Are you layering your products correctly, combining them correctly? If not, you could be overstimulating your skin. One misstep can lead to more damage than good. Using a medley of products can also cause irritation, and possibly acne.
The purpose of skinimalism is to scale back and let your good quality products work their magic. You can use multitasking products, or even just a great serum that targets your skin concerns. For a skinimalism skincare routine, try using a cleanser, day or night serum respectively, SPF, and moisturizer.
Remember to customize this to your skincare needs. If you need acne treatments, try a salicylic acid or glycolic acid serum. If you need extra moisture, opt for a hyaluronic serum. Less is more Is the new way to go, but that doesn't mean ignoring what your skin is begging for.
Skinimalism Skincare Favorites!
1. Cleansers
Choosing the right cleanser isn't easy. Cleansers are the first step to your skincare routine, and ensuring you have one that will do a good job is important.
A great cleanser for anyone with acne or blemish control concerns is the CeraVe Renewing SA Cleanser. It contains salicylic acid to exfoliate and remove excess oil without stripping the skin of its natural protective barrier.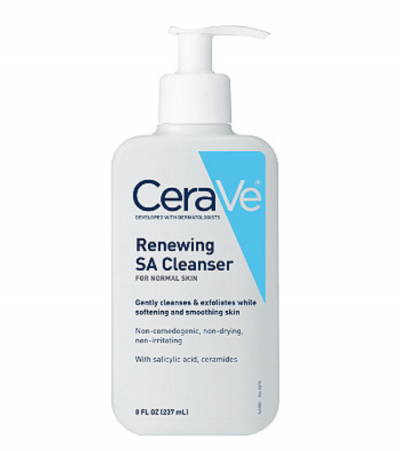 Dermalogica Special Cleansing Gel is great for anyone with rosacea, hyperpigmentation, or sensitive skin. It's formulated with lavender, quillaja Saponaria bark extract, and balm mint which are all meant to be extra gentle and soothing to the skin.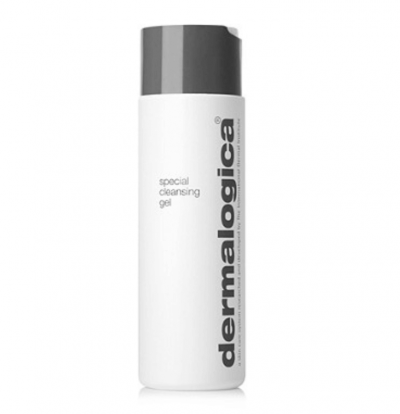 The Inkey List Oat Cleansing Balm gained a lot of traction this year for being a really silky, smooth formula that dissolves even stubborn waterproof makeup. It uses 3% oat kernel oil and 1% colloidal oatmeal which together supports the skin's natural moisture barrier and soothe redness and irritation.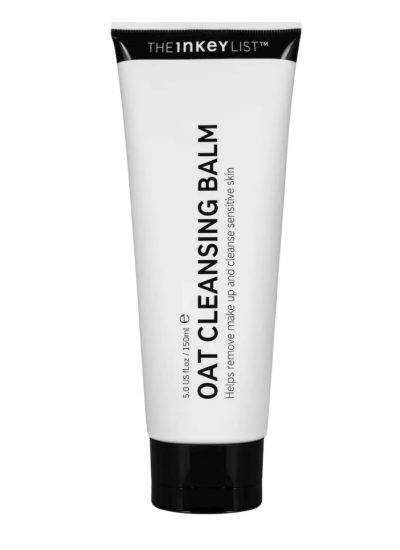 2. Serums and Treatments
Skinimalism relies on multi-action serums and treatments that will target more than one skin concern at a time. The theory behind this is that layering treatments and serums are tricky. Knowing the order to apply them and which ones to combine them with is a skill that not many people have.
CeraVe's Skin Renewing Retinol Serum is not just ordinary retinol. It comes with the same benefits, smoothing fine lines and wrinkles as well as targeting skin texture. Although, it's formulated with essential ceramides, hyaluronic acid, and niacinamide which help with other skin concerns such as dryness, skin's radiance, and soothing the skin.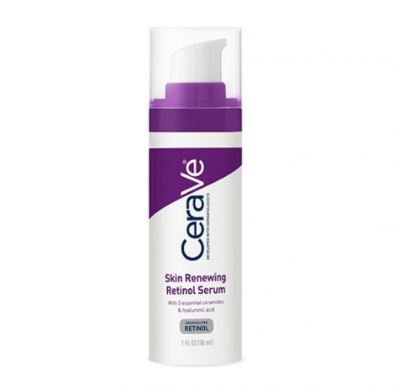 The Ordinary Niacinamide 10% + Zinc 1% is another very effective multi-purpose serum. This is a great option for anyone who struggled with excess oil, textured skin, and enlarged pores. The Niacinamide and Zinc work hand in hand in creating a balanced, water-based, vitamin and mineral formula that will get you the results you're looking for.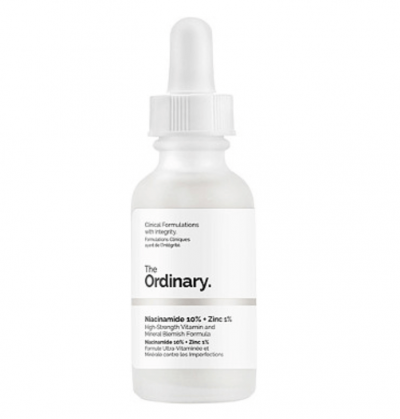 Peach & Lily Glass Skin Refining Serum truly is a one-stop shop. This serum will help firm the skin, hydrate & calm it, as well as brighten the skin. It's a silky, weightless formula. It also can help with dark spots and redness. Some key ingredients include Niacinamide, madecassoide, hyaluronic acid, and extracts such as peach and Asian mountain yam.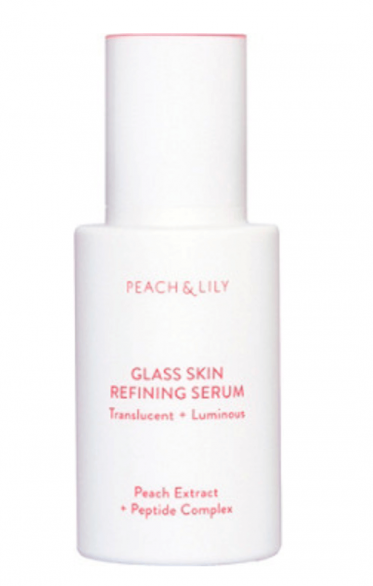 Boissance Squalane + 10% Lactic Acid Resurfacing Night Serum is an award-winning serum. It's clinically shown to smooth, soothe and brighten the skin. It uses 10% lactic acid, clover, and squalane to encourage the skin's renewal process, leaving you with a well-rested complexion.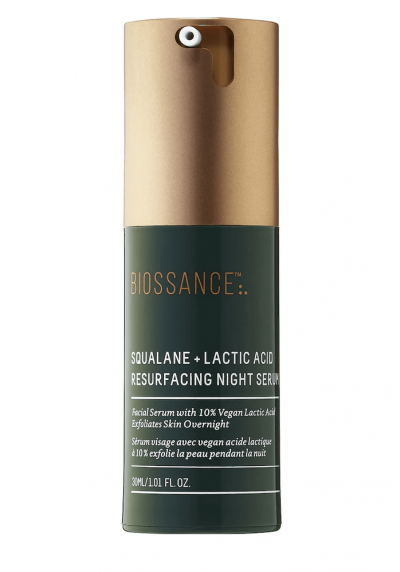 Farmacy's Filling Good Hyaluronic Acid Plumping Serum is a super powerful product. It's a skin-plumping and micro-filling serum that will hydrate deeply while smoothing out the look of fine lines and wrinkles. It uses advanced, full-spectrum hyaluronic acid as well as thyme extract and vegan collagen peptides.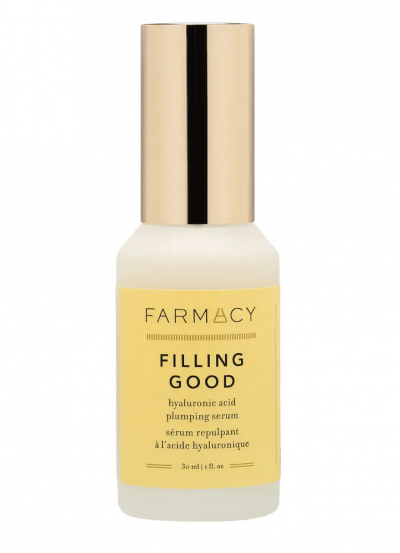 The Inkey List Ceramide Hydrating Night Treatment should definitely be on your wish list. This product uses a blend of 3% multi ceramide complex and 2.5% multi-molecular hyaluronic acid to help rehydrate the skin for a supple, plump complexion. It forms a protective layer that prevents moisture loss.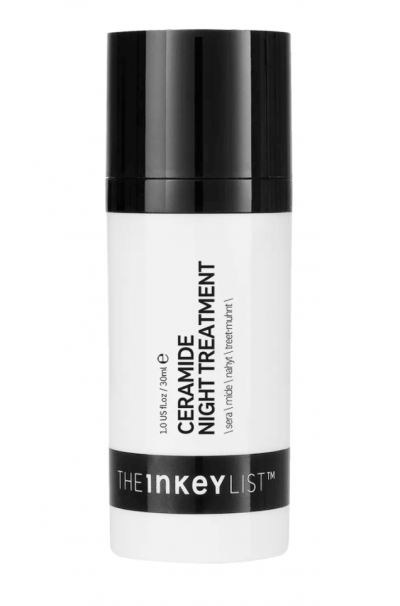 3. SPF
SPF is arguably one of the most important steps in your skincare routine. No matter the time of year, your skin needs to be protected from the sun at all times. Overexposure to the sun can cause fine lines, dark spots, and overall sun damage.
Boissance Squalane + Zinc Sheer Mineral Sunscreen SPF is a super sheer formula with 100% non-nano zinc. It's an SPF 30 sunscreen that will protect your skin while also hydrating it. Suitable for even the most sensitive skin. This lightweight lotion includes water lily, sugarcane-derived squalene, and zinc oxide for a perfect protective barrier from the sun with the benefits of skincare.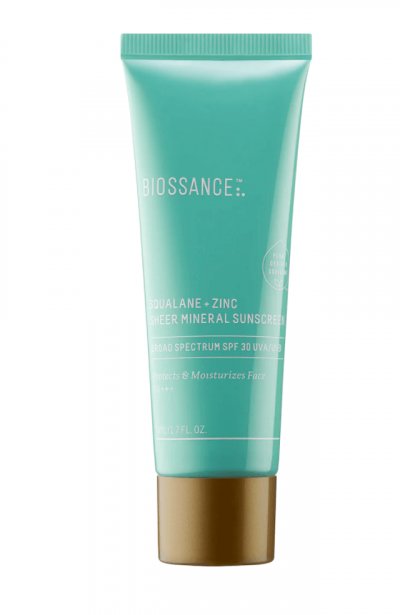 Dermalogica Invisible Physical Defense Sunscreen SPF 30 will shield your skin from harmful UV rays, blue light, and pollution. It's a weightless, super sheer formula that is suitable for all skin types and tones. Mushroom complex, green tea, non-nano zinc oxide, and hyaluronic acid will all help in reducing UV-induced redness and dryness with their anti-inflammatory, antimicrobial and antioxidant properties.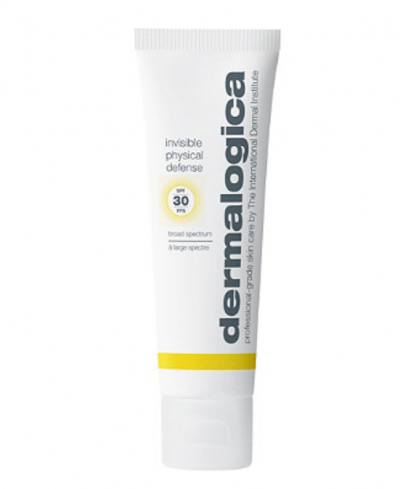 Pacifica Vegan Collagen Every Day Lotion SPF 30 provides suncare and skincare all in one. It's a lightweight, daily facial moisturizer with SPF power. It uses vegan collagen, hyaluronic acid, aloe, and flower extracts to replenish the skin and promote a smoother and healthier complexion.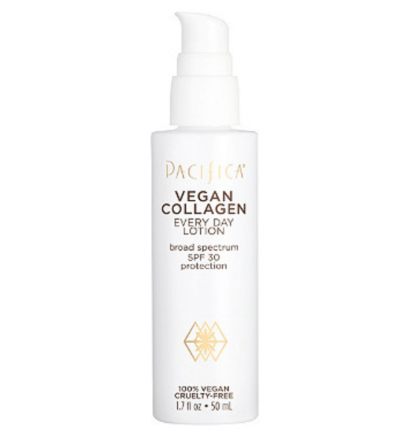 4. Moisturizer
Moisturizers are absolutely essential. Whether you have oily skin or dry skin, or combination skin, you need a great moisturizer in your routine. Your skin's natural protective barrier is vital to your skin's health, so choosing a moisturizer that supports it is necessary.
The Inkey list Vitamin B, C, and E Moisturizer is an amazing lightweight daily moisturizer. It delivers essential vitamins for healthy-looking skin. Vitamin B3 (niacinamide), Vitamin C, and Vitamin E are blended into an airy cream that will help reduce the appearance of blemish scars, redness, and dull skin.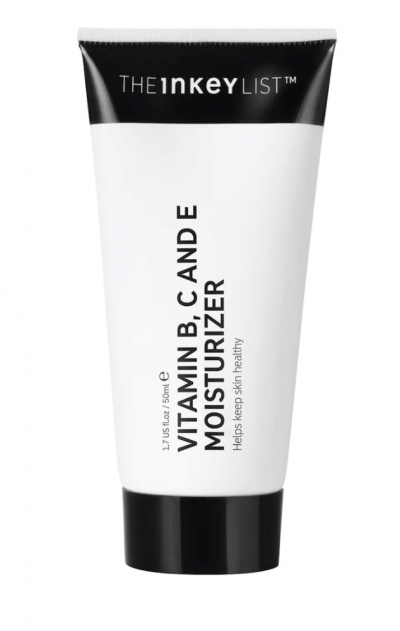 Farmacy Daily Greens Oil-Free Gel Moisturizer with Moringa and Papaya is an oil-free, silicone-free moisturizer that gives you lightweight, lasting hydration all day long. Using a blend of moringa seed extract and moringa water, papaya extract, and hyaluronic acid, this daily gel lotion with help reduce shine, clear pore, and attract moisture like a magnet.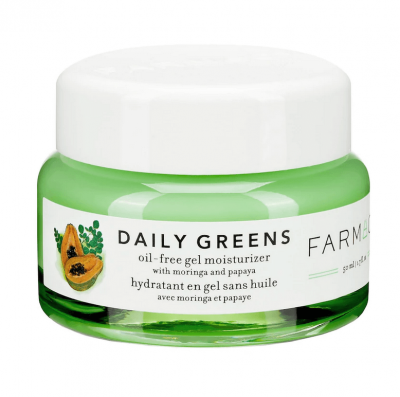 Farmacy has another super effective moisturizer worth mentioning. The Honey Halo Ultra-Hydrating Ceramide Moisturizer. This is meant for dry skin, delivering an intense burst of hydration to replenish distressed skin. This product uses buckwheat honey with propolis and royal jelly blend, fig fruit extract, and a potent ceramide blend.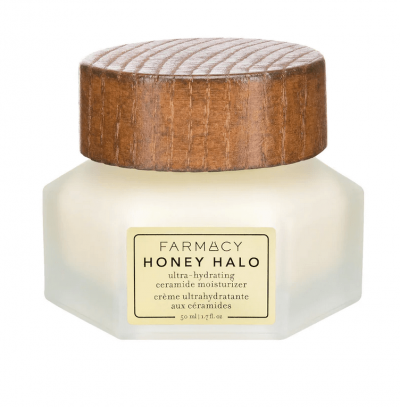 First Aid Beauty Ultra Repair Cream is a cult-favorite and for a reason. This fast-absorbing, rich moisturizer will deliver instant and long-term hydration. It's an award-winning product known to give you moisture without a greasy after-feel. Colloidal oatmeal, shea butter, and allantoin are used to support the skin's natural barrier and soothe the skin.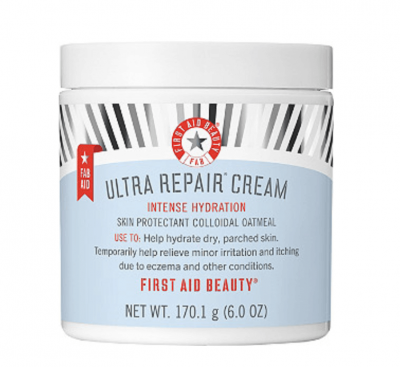 Murad's Nutrient-Charged Water Gel is an intensely hydrating moisturizer. It will lock in moisture, increasing retention for up to five whole days! It's a lightweight gel that soaks into your skin instantly, plumping the skin. It has a blend of five minerals, five vitamins, and five peptides that strengthen the skin's barrier.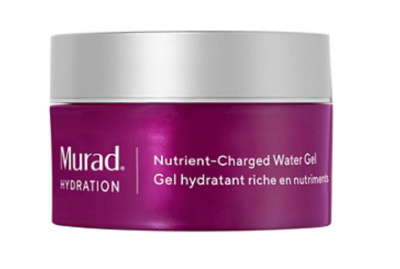 Subscribe to our Newsletter