How to Detangle Your Hair to Avoid Split Ends!
We are now more aware than ever of just how important it is to take care of our hair. 2020 and 2021 have been huge years for haircare, introducing some revolutionary ideas that'll help us with common hair issues like dryness, split ends, oiliness, and more.
Hair training, scalp scrubs, and hair brushing techniques are just some examples of big ideas in haircare that have changed the way we treat our hair.
One of the top reasons for split ends and hair loss is the way we brush our hair and the type of brush we use. Tangles can be frustrating and it's easy to take that out on our hair with rough brushing motions. That is the worst possible thing for your hair health! Before you go grab the scissors and cut those stubborn knots out, let's talk detangling.
Detangling on Dry Hair
If you're in between washes and struggling to get those day-old knots out, the first thing you need to do is pick the right tool. A wide-tooth comb will always be gentler than a bristled brush.
Don't brush or comb your hair on dry hair, this can lead to breakage and split ends. Mist on a hair detangler spray or a serum that'll help guide your trusty brush through. Our favorite detangling sprays include the Mizani 25 Miracle Milk, Marc Anthony Grow Long Biotin Leave In Conditioner Spray & Detangler and, The Honest Company Sweet Orange Vanilla Conditioning Detangler.
Always brush or comb out your hair in small sections. If you use sections small enough you can actually use your fingers rather than a tool to help detangle which is ultimately the best choice. But, sectioning your hair off is a great way to keep your patience, save time and avoid additional damage to your hair.
Detangling on Wet Hair
You may choose to detangle your hair in the shower with wet. Hair. This can definitely make the process a lot easier. Take a wide-tooth comb with you in the shower should your fingers not do the job.
Cleanse your hair using your favorite shampoo. Our current favorite shampoos are the Redken Extreme Shampoo Anti-Breakage & Repair for Damaged Hair and the Biolage Hydrasource Shampoo & Conditioning Balm. Avoid shampoos that include drying ingredients as they can strip your hair of natural oils and lead to additional damage and split ends.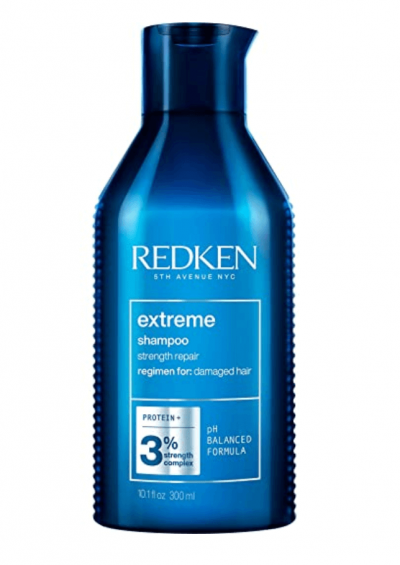 After cleansing, it's conditioner time. The most important step in your conditioning process is to squeeze excess water out before applying. This ensures that the conditioner will actually sit on your ends instead of slipping off with the water dripping down your back.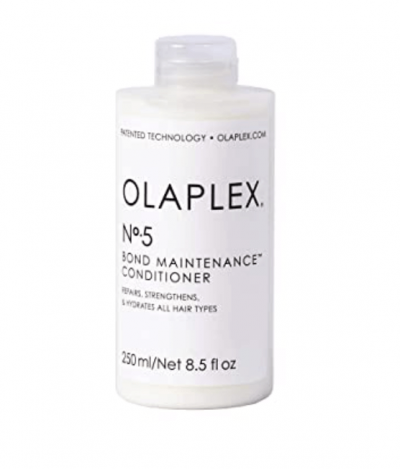 Our two top conditioners at the moment are the Sheamoisture Restorative Conditioner for Dry, Damaged Hair and the Olaplex No.5 Bond Maintenance Conditioner. This is where the detangling comes in. Use your fingers or a wide-tooth comb to distribute the conditioner through your hair, saturating each strand and working out the knots. You'll notice that the tangles will smooth right out.
Detangling Curly Hair
Curly hair is a whole other ball game. Textured hair has the tendency to become tangled and matted much easier than straighter hair types. Natural hair can be dry, coarse, or tightly coiled together which can make detangling a nightmare. So, how should you detangle your curly hair to avoid damaging it?
If you have curly hair, try to detangle your hair when it's wet or damp, preferably using a conditioner to aid with this process. Using the pressure of the showerhead to help push knots out will also be helpful. Sometimes letting the water do the work is the best way to go, especially if your tangles are mild. You should try to detangle on wet hair as much as possible since it's much less damaging.
Sometimes it's not practical at that moment to detangle on wet hair. Maybe you're using a heat-based styling tool or you're going for a slicked-back bun. As a general tip for detangling dry textured hair, use an oil or a leave-in treatment to help guide you.
The Marc Anthony Strictly Curls Deep Hydrating Mask or Sheamoisture Hair Masque for Dry Curls Coconut & Hibiscus with Shea Butter are super nourishing for natural, textured, and curly hair. Having slippery strands will help a comb work through your hair better. Finger combing is always the best option for curly hair as it limits the possibility of unnecessary tugging from a tool.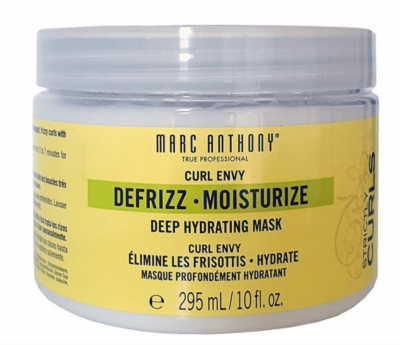 If you are using tools, try to use some textured hair approved ones. The Denman brush is a go-to staple tool for curly-haired girls because it helps to detangle and define curly hair. As for wide-tooth combs, you don't need anything fancy for them to work well. Our go-to is the Paul Mitchell Pro Tools Detangler Comb.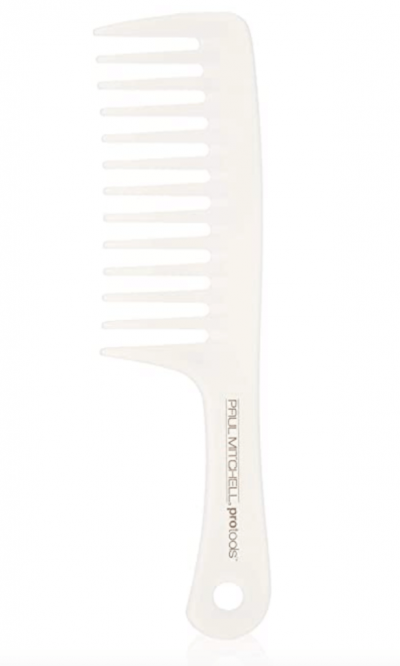 Always comb from the bottom up, working from your ends to your roots. This will prevent friction and tugging which can result in hair loss and split ends. If brushing your hair hurts, then it's also probably damaging your curls. Being patient and gentle is the most important part of detangling curly hair.
Subscribe to our Newsletter