The Best At-Home Hair Dye Kits That Aren't Box Dye!
Dyeing your hair at home is a tricky business. If you've heard of YouTube's most popular hair expert, Brad Mondo, you'll know the first rule of thumb to dyeing your hair at home is to not use boxed dye!
Boxed dye is full of chemicals and ammonia that are not only bad to be inhaled during use, but will damage the hair. It's also much harder to remove from your hair than other dyes, so if you're planning on changing your mind about your hair color down the road, steer clear of boxed hair dye. Black boxed hair dye is essentially the devil of hair products. It's impossible to lift and remove, and it also lacks depth, so your hair tends to look flat and dull unless filled.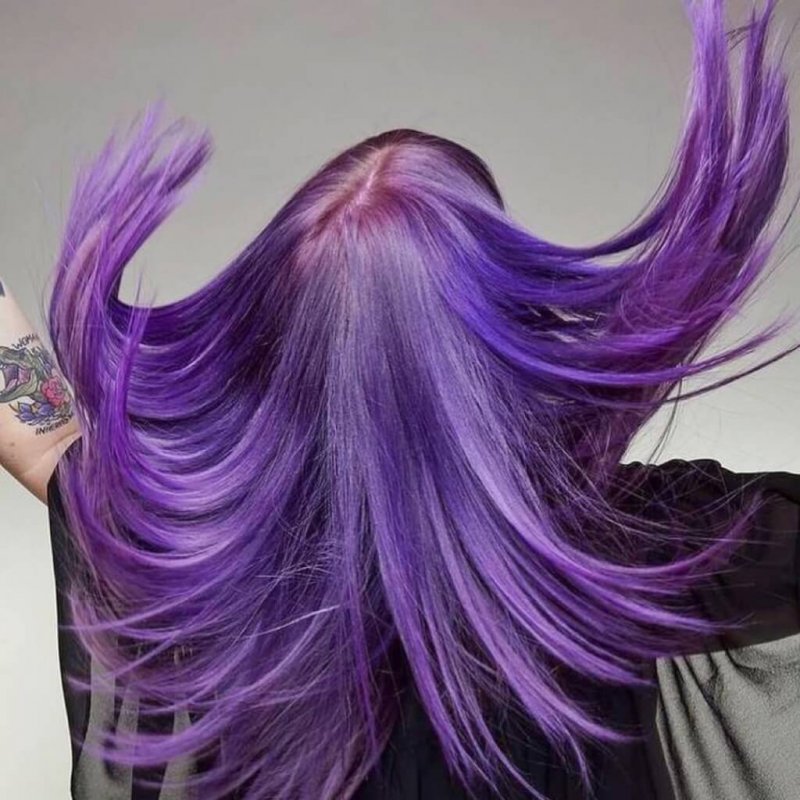 Filling the hair is important if you're going from light to dark to avoid any pigments going green. It includes adding an orange or red-based dye underneath your brunette or black dye to eliminate any funky pigments as well as give the hair some dimension. So, with all these complications of boxed hair dye, is there any alternative we can use? Yes!
There are two amazing options that are affordable, flexible, and easy to use at home. We're going to talk about color depositing shampoos and conditioners as well as at-home, non-toxic, safe hair dyes you can use.
These are all semi-permanent so you're not tied to the color you choose forever, although you'll be tempted to go hot pink once you see these awesome shades. Brad Mondo approved, you'll love these quick fixes and at-home hacks for vibrant hair.
1. Color Depositing Shampoo and Conditioner
Color depositing shampoos and conditioners have pigments in them that are not as strong as a hair dye but help to give a subtle tint or help replenish color lost during your last wash. With these products, you get both haircare and pigment in the same usage.
It won't be as shocking as hair dye, and the color will fade easier, but this is a great option for a temporary look, or someone who likes muted, pastel shades.
It's also great, as mentioned, for anyone looking to refresh their color without taking out a whole dye kit. If you're a faux-ginger and you're using an orange or red color depositing shampoo, you'll be able to keep your hair vibrant and pigmented using color depositing shampoos and conditioners.
Some trusted, well-loved brands to try are the keracolor Clenditioner Hair Dye, Morrocanoil Color Depositing Mask, and Celeb Luxury Viral Colorwash. These are great for refreshes between dye appointments.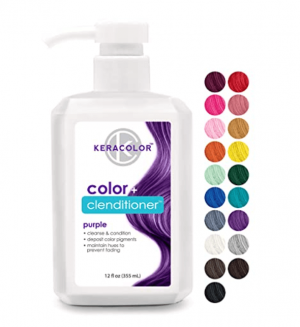 If you're looking for something conditioning and semi-permanent with a little bit more vibrancy, there's also Punky Colour and Overtone to check out. Punky Color and Overtone are both still considered color depositing conditioners, but they are much more vibrant than the ones listed above. These two are usually left on as a conditioning mask, before rinsing out for a bright, pigmented hair color.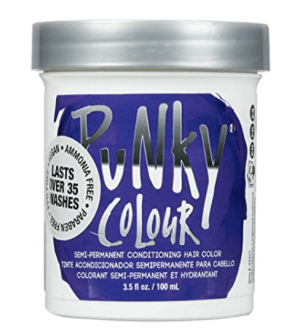 Overtone also offers dyes for brown hair. Typically, brown hair can be hard to dye over because it's on the darker side of the hair levels. These pigments for dark hair are dark enough to layer over brunette coloring and show up much better than their regular pigments.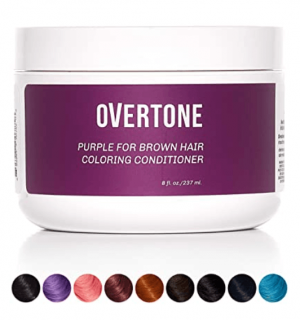 2. Semi-Permanent Dyes
Are you looking for something stronger? A deep change? Don't go to box dye yet, we have two awesome options for you to try out first that is ammonia-free and much less damaging for your hair.
Manic Panic
is a brand we all know and love. It's been around for as long as we can remember and has a great reputation even among hairstylists given that it's much gentler on the hair.
They have very deep, vibrant shades that include undertones to give you a well-rounded and full color. It fades in up to six weeks, giving you a better lasting color than the color depositing shampoos and conditioners.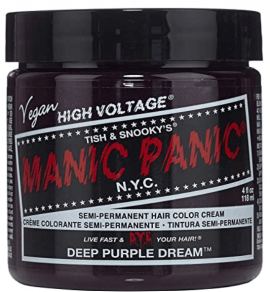 The pigments are safe to mix as well for your custom shade! It's a hydrating formula that will not damage your hair so you can have healthy, saturated hair from home.
Arctic Fox
is another easy, hydrating semi-permanent hair dye that's known for its awesome green and blues. They have every shade you can imagine from lilac to burgundy to yellow and turquoise! You can mix the colors to get something more unique as well as custom.
They don't have the deep indigo shade you really wanted? That's okay! Try mixing shade Purple Rain with Poseidon for that perfect match. There are no harmful chemicals in Arctic Fox hair dye.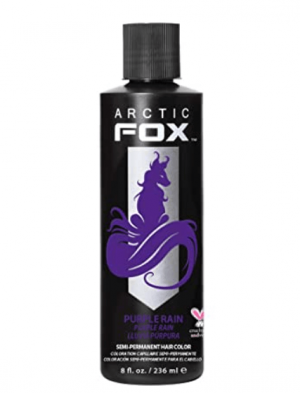 It's easy to use, gentle enough for frequent use, and generally long-lasting. With Arctic Fox, you can be fearless and fun without committing to one look. While they aren't advertised for brown hair like Overtone is, Arctic Fox's pigments are vibrant enough to give tints on dark hair as well.
Most Read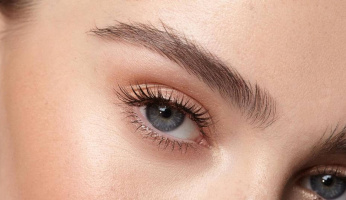 Subscribe to our Newsletter