How To Make Your Eyes Look Bigger!
One common goal when applying makeup is to draw attention to our eyes. Whether that's to brighten, show off our makeup skills, or to make our eyes look large as saucers.
The great thing about makeup is the ability to create illusions using shadow and light. This applies to our contour and highlight which gives shape back into our face after applying a foundation, but it also can apply to our eyes.
There are some tips and tricks you can use to alter the appearance of your eye shape and largeness. We're going to go over some full-proof ways of getting bigger eyes in just a few simple steps.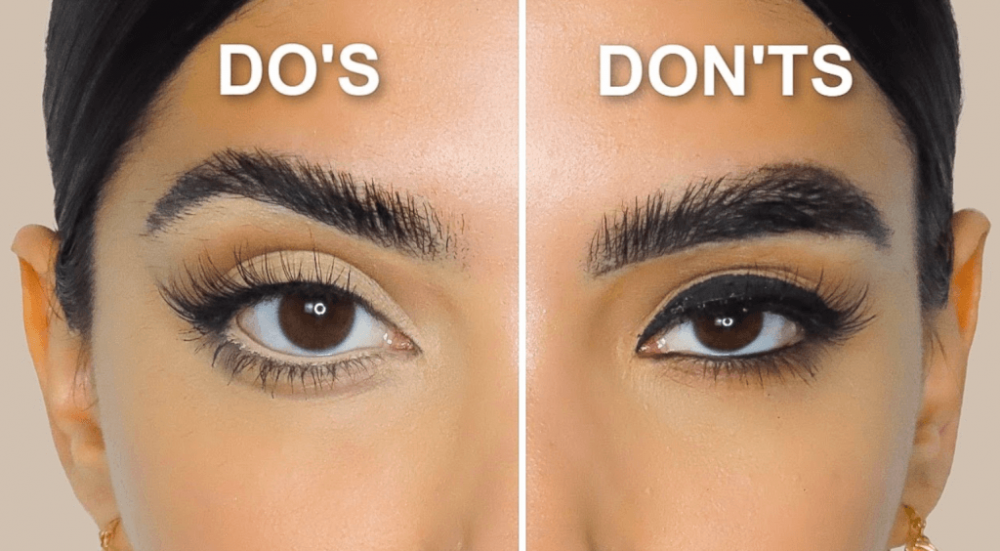 1. Prepping Your Eyes
It always starts with a smooth base. Any type of makeup you're applying has to start with an adhesive, smooth base. Puffy, wrinkly eyes are not the look we're going for today. To help with puffy eyes, try the Wake Skincare Eye Gel which is a lightweight, yet powerful serum that instantly awakens and soothes puffy eyes.
Another great eye cream to treat puffiness is the Olay Ultimate Eye Cream for wrinkles. It hydrates and revives the eyes using peptides and pigments to instantly reduce signs of tiring days and nights.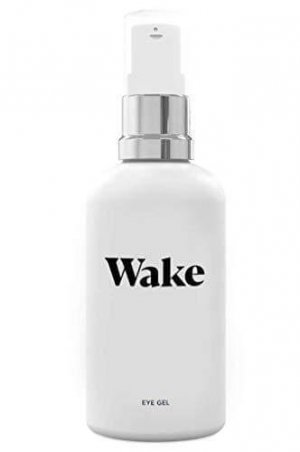 Some other quick tricks you can use are cold compresses or the cold spoon hack. Some people put cold spoons in the refrigerator and then use them in the morning as a de-puffing tool. This can actually be very effective. Anything cool will soothe swollen eyes.
2. Conceal
Some of us struggle with dark circles or dark veins on our eyelids. Concealing and brightening up this whole area will help tremendously to open up the eyes. If you're covering up dark blue or purple tones, use an orange color corrector or a concealer that is darker than your usual brightening shade.
Apply this all over the eyes. You can then go over that area with your typical brightening concealer which should eliminate any darkness peeking through.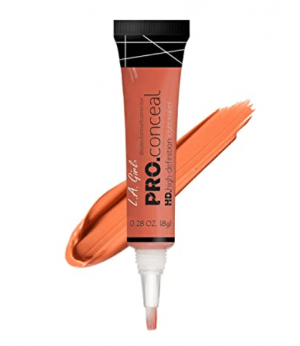 As for orange color correctors, there are some awesome affordable ones you can buy to test out this concealing method. The L.A. Girl Pro Conceal HD is an orange corrector that neutralizes dark spots. Another great option is the E.L.F Cosmetics Color Stick in orange. On top of this, you can use a full coverage, creamy concealer such as the iconic Tarte Shape Tape.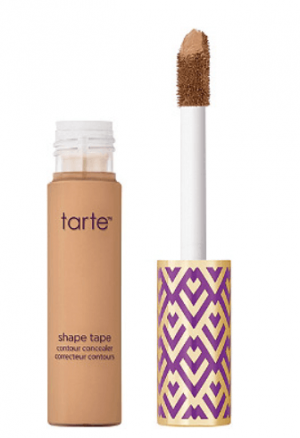 3. Eyeliner
There are a few eyeliner tricks that you can use to widen your eyes. Firstly, winged liner. A winged liner will extend that natural line of your eye and make your eyes appear longer and larger.
Also applying some black liner to your bottom lash line and smoking it out will draw attention to the lower part of your eye and give the illusion of a wider eye. If you apply too much, you'll do the opposite and close up your eye, so use the liner sparingly and really blend it out for a subtle look.
Our favorite liquid liner to help you get that perfect wing every time is Maybelline Hyper Easy Waterproof Liquid Liner in Pitch Black. Affordable, effective, and long-lasting, this liner has it all. As for a pencil liner to give you that smoky bottom lash line, try the KVD Beauty Anti-Precision Pencil Eyeliner. This liner is meant to be smudged out, giving you that black as night, edgy look.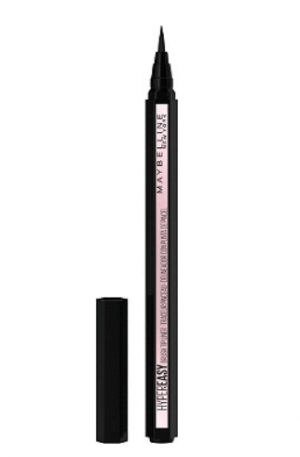 The ultimate liner hack for big eyes is white eyeliner in your waterline. We've all heard this hack a million times, since the dawn of time! But, does it really work? It does! While it's tempting to use a black or dark brown liner in the waterline for an ultra sultry, dramatic look, that'll just give the illusion of a smaller eye shape. White or nude eyeliners will act as an extension of the whites of your eyes and give you the appearance of a wider, bigger eye.
The Urban Decay 24/7 Glide-On Waterproof Eyeliner Pencil is our top pick, but a good budget-buy is the NYX Professional Makeup Faux Whites Creamy Eyeliner Pencil.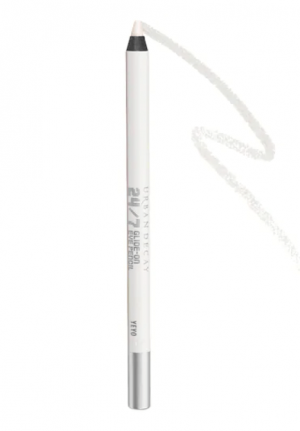 4. Highlighter
Highlighter can work wonders to make your eyes pop. Adding light and bright shades to our eyes will let our eyes be the star of the show, whereas dark color palettes may overwhelm our eyes.
Using a highlighter in your inner corner, as well as the middle of your eyelid will lift and brighten your eye, contributing to that wide-eye look you're trying to achieve. You don't necessarily have to use a highlighter, but any light and possibly shimmery shade will do the trick.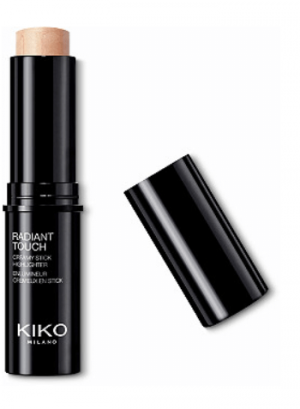 Using a light but matte eyeshadow will give the same effect without the glam. Any highlighter or eyeshadow palette will do. We personally love the KIKO Milano Radiant Touch Creamy Stick Highlighter. It's easy to use and control so you can get as precise as you need.
5. Eyelashes
Eyelashes can play a big role in your eye shape. Using certain falsies, or applying mascara in a different way can alter the shape of your eyes. Always start with curled lashes. Curled lashes will open up your eyes. You can use a blow-dryer to heat up your eyelashes curler just slightly so that when you curl your lashes they'll last longer.
If you're looking to lengthen your eyes or get that fox-eye effect, using falsies that are heavier towards the end of your eyes or applying mascara, in the same manner, will help. You can even cut your falsies into sections and apply them only starting at the middle of your eye and building them up towards the ends. When applying mascara, swipe your lashes up and over so that they build up to heavier towards the end of your eye.
If you're looking for a wider shape, try applying your mascara heaviest in the middle of your eye. This will lengthen them the most at the center and draw the eyes up, giving the illusion of a larger, rounder eye shape. You can get a similar design in falsies and get the same look.
The most important thing to remember is to not get anything too heavy. If your eyelashes are too full, it will weigh down your eye instead of making them pop. So, try to go for something lighter. Length and separation instead of volume.
For example, the KISS Looks So Natural False Eyelashes have five natural designs in the pack. They're wispy and light even though they're long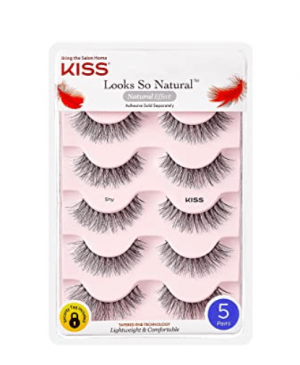 As for mascara, go for something lengthening. It's important to find a mascara that you love, but that doesn't mean it has to be expensive. Maybelline New York the Falsies Lash Lift and L'Oreal Paris Telescopic Mascara are both inexpensive, drugstore mascaras that will do the trick and do it well.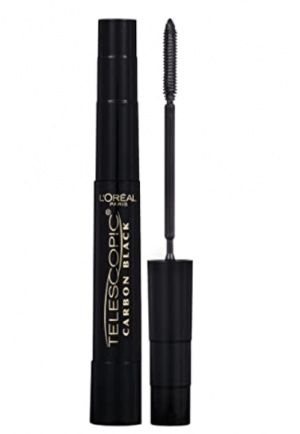 Subscribe to our Newsletter