2016: A Fashion Roundup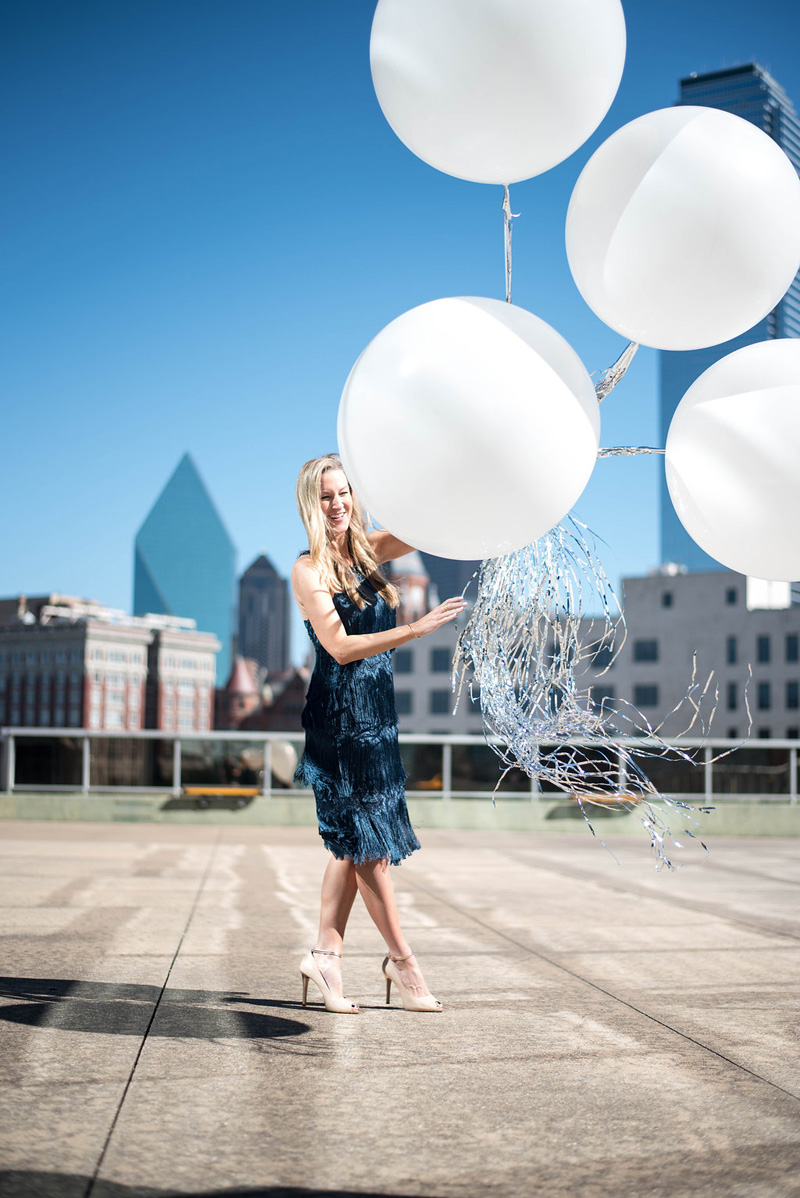 Welcome to the new year everyone!! While I truly enjoyed 2016, I can't wait to discover all the exciting fashion 2017 is going to bring. However, I wanted to take one last look back at my favorite outfits and style moments of the past year before moving on. There were so many great pieces and looks I discovered, as well as new trends and brands I discovered! So much of the fun with fashion comes from experimentation, and I felt like 2016 really helped me cultivate and perfect my (seemingly ever-changing) personal style.
Some of my favorite moments of the year have been coupled with my favorite style moments, like the magical weekend I spent at the Cadillac style event and at the Hyatt Regency in Dallas. Even the months spent designing and realizing my dream house allowed me to hone my personal style and create a living space I treasured!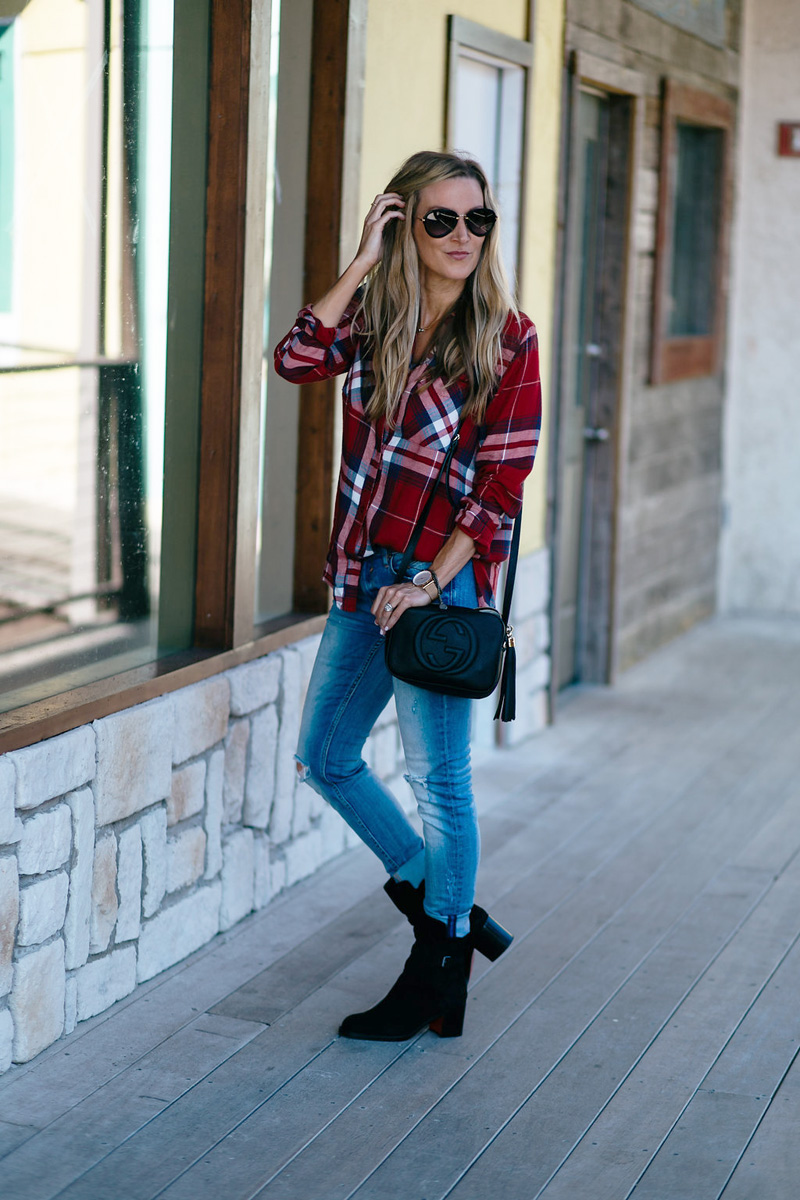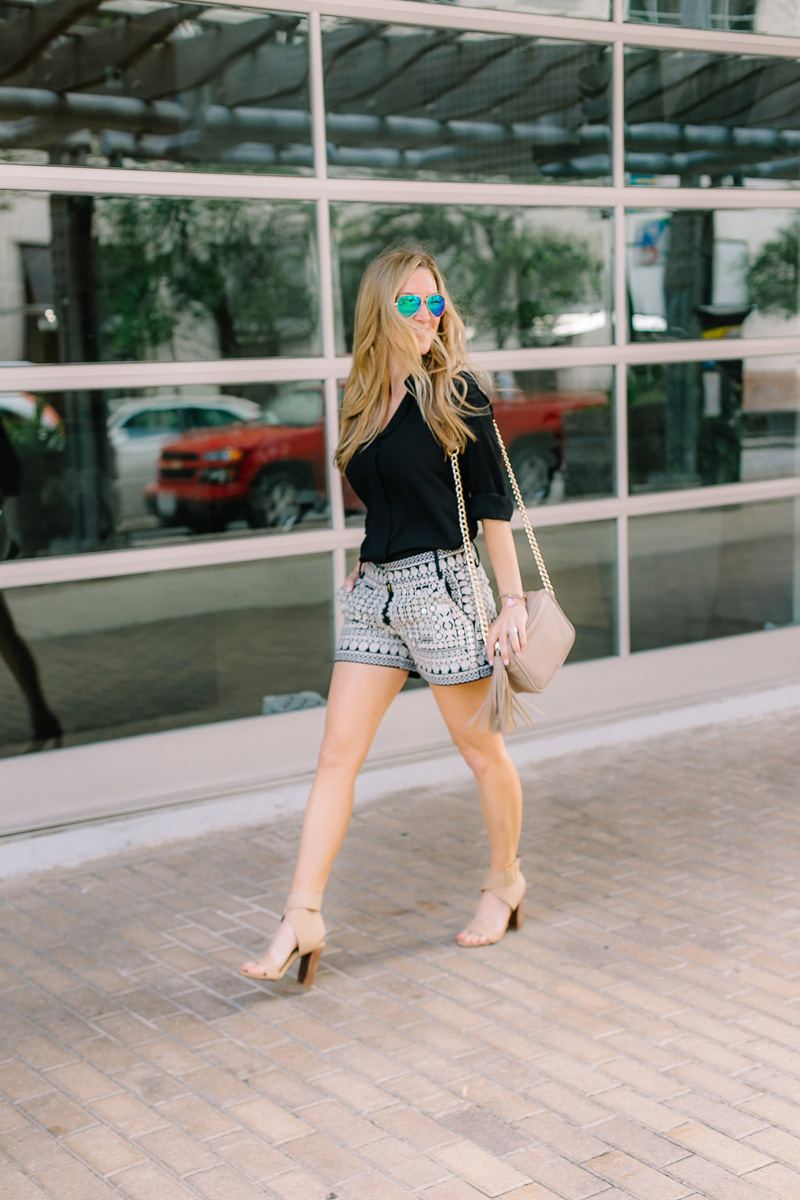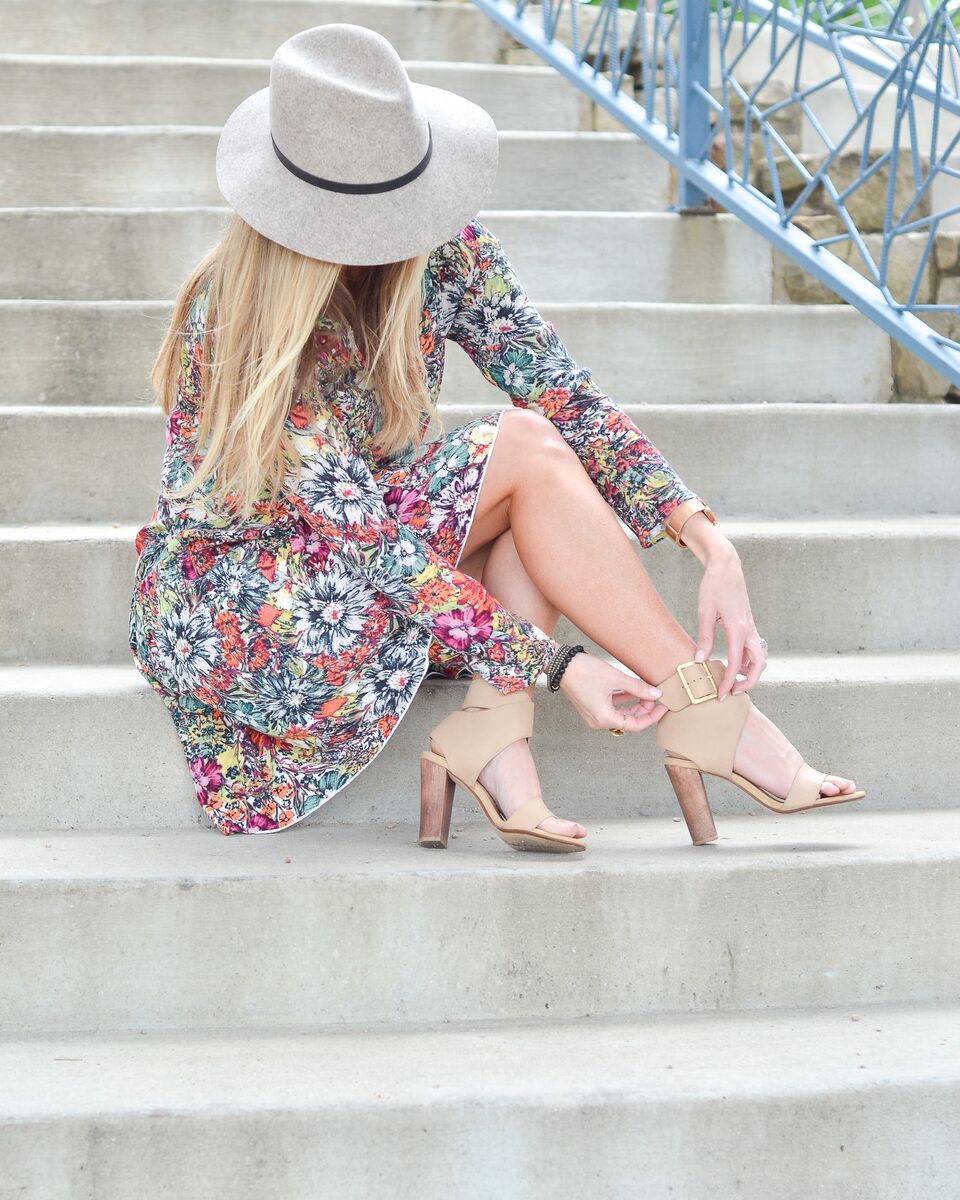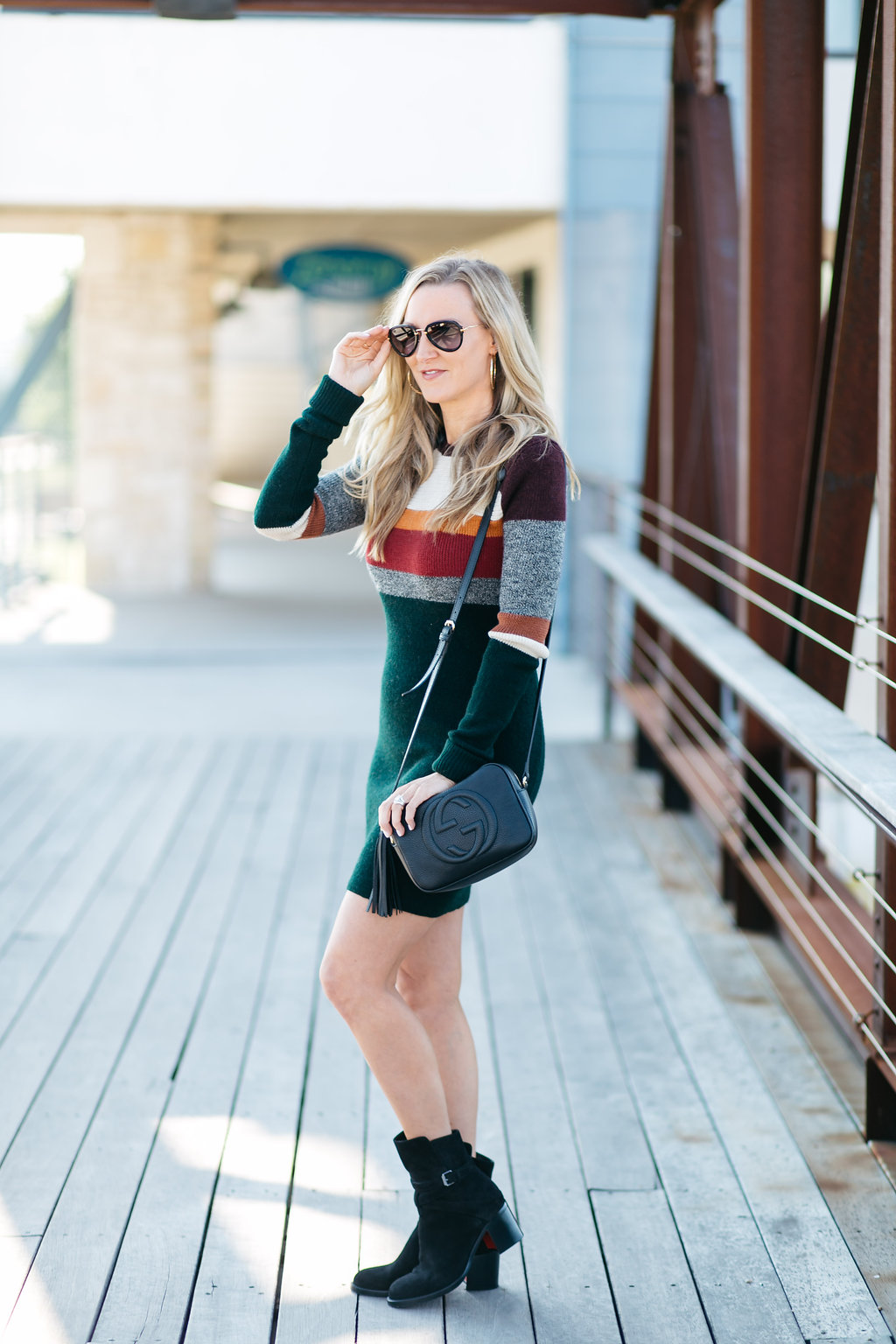 Some of the pieces I wore this past year that deserve an honorable mention are:
My Michael Stars "Le Voyage" sweater, which is so lightweight yet chic – don't you love a sweater that can balance practicality and fashion? My Gucci "Soho Disco" bag (as well as its dressier sister: Gucci's "Sylvie" shoulder bag) that became an essential thanks to its high quality and remarkably versatile design. My Splendid "Jayla" heeled sandal, which proved to be a summer staple for me and can be spotted in several style posts! My Étoile Isabel Marant knit dress is an easy choice because of its fall hues and cozy fabric. The multicolored stripes are flattering, and I love the military touch of buttons on the front of the dress. I also love the ease of my Tolani embellished shorts and how they create a put-together look with minimal effort.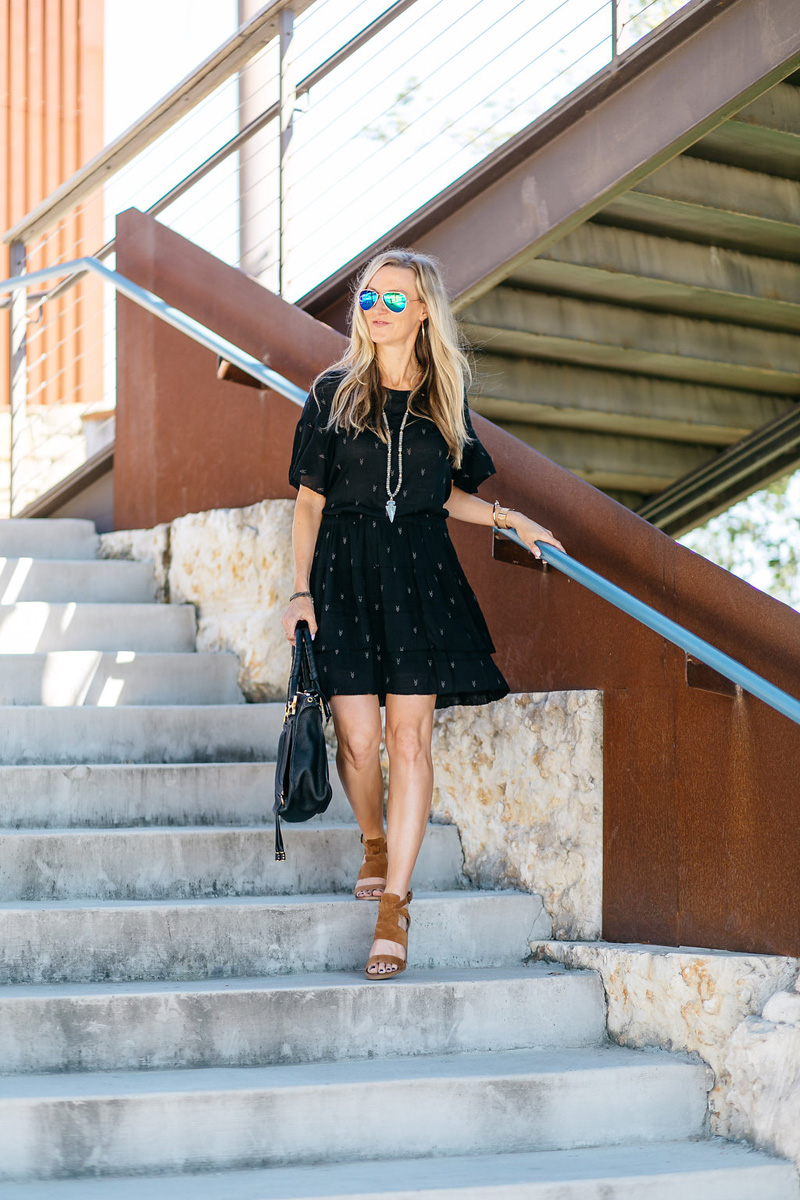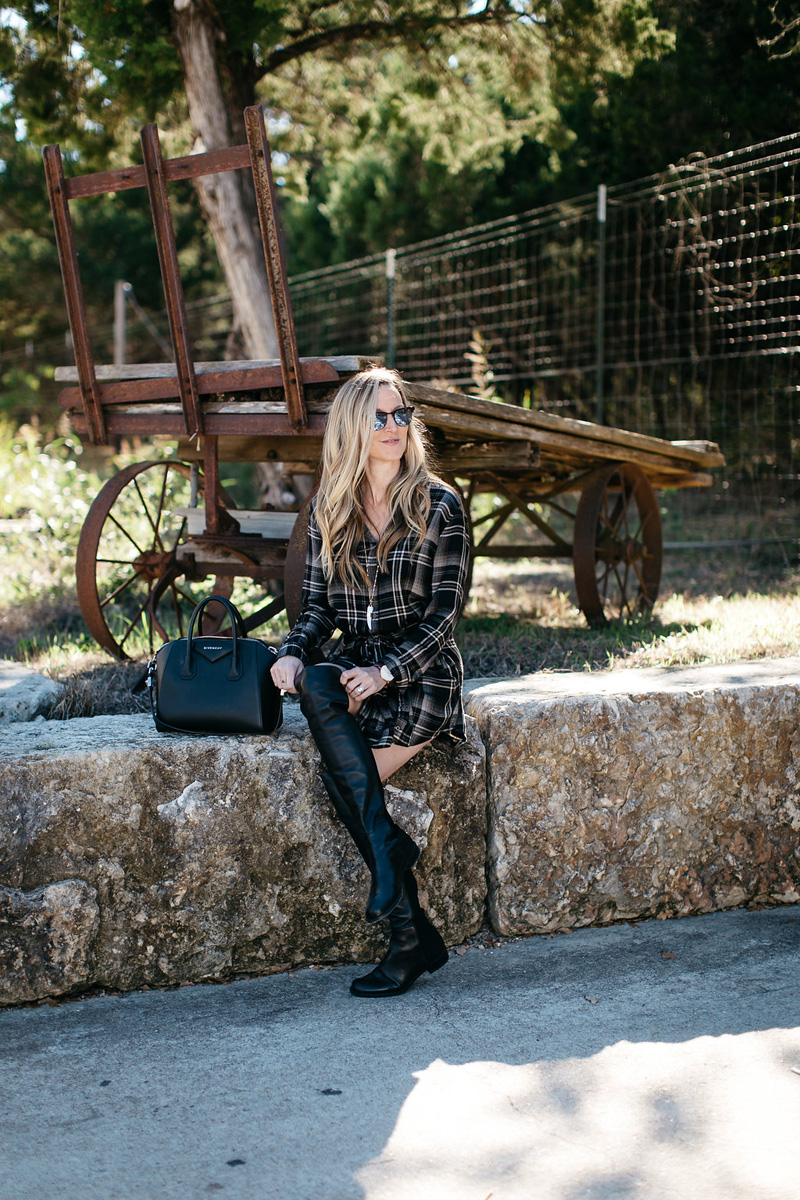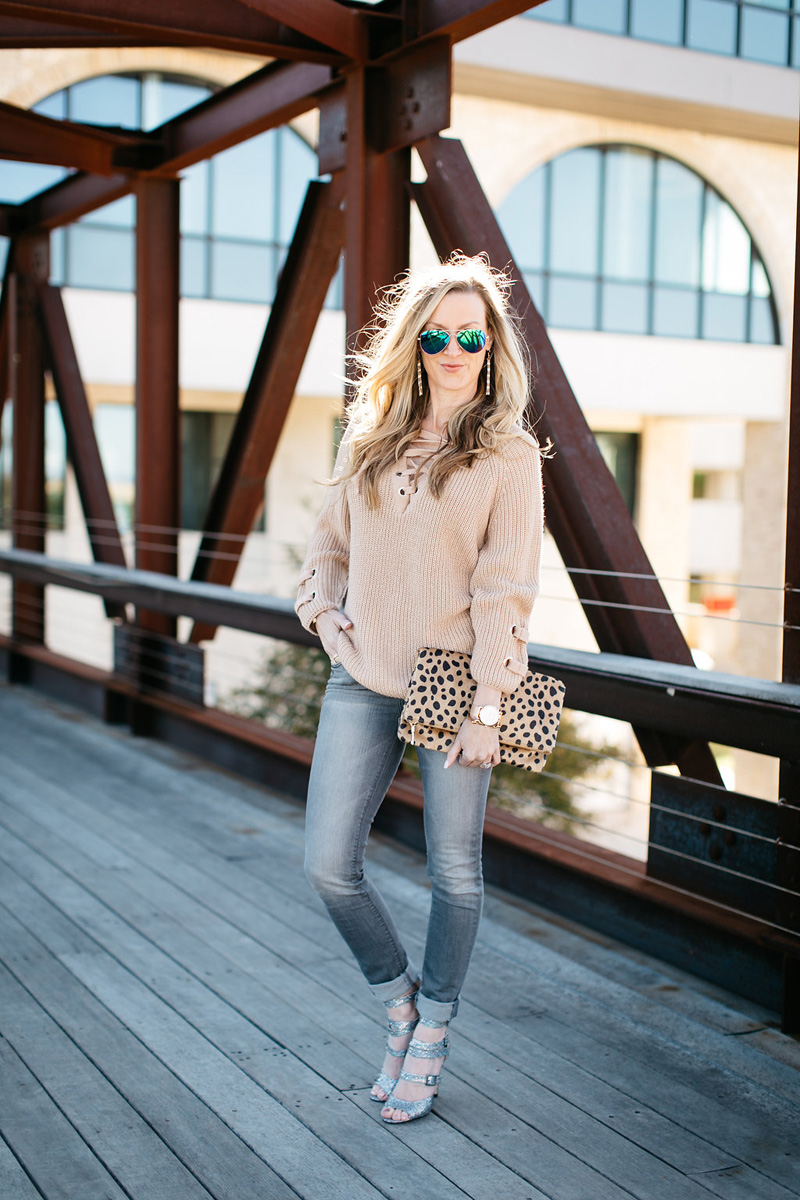 There were also a few outfits that I really loved that I wanted to remember!
A favorite look of mine was my IRO black dress that I paired with brown suede block heels and my black Chloé Marcie bag (which quickly became one of my favorite accessories!). The unexpected pattern of the dress added to its flirty cut, ultimately making it an easy choice in the morning to wear and style.
Another look combined a new trend with a classic piece, both of which will transition seamlessly into the new year. I simply adore my Michael Stars plaid shirtdress and Stuart Weitzman over-the-knee boots! The dress itself is so comfortable, while its design is fresh with its tie-front waist. Paired with the classic Givenchy "Antigona" purse, this is a look for the books!
Lastly, I also fell in love with my lace-up sweater look that combined so many of my favorite things! This outfit has everything: the loveliest blush-toned knit, sparkly shoes (courtesy of SJP herself, check out what she said on my Instagram!), gently faded grey denim, and an oversized, leopard clutch! I felt so confident in this fun and totally wearable look.
I hope everyone had a rewarding and successful 2016 and join me in looking forward to all that this coming year has to bring! Spread joy and love!

Most Read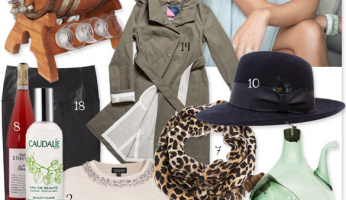 Subscribe to our Newsletter