Guest Editor Holiday Edition: Jillian Harris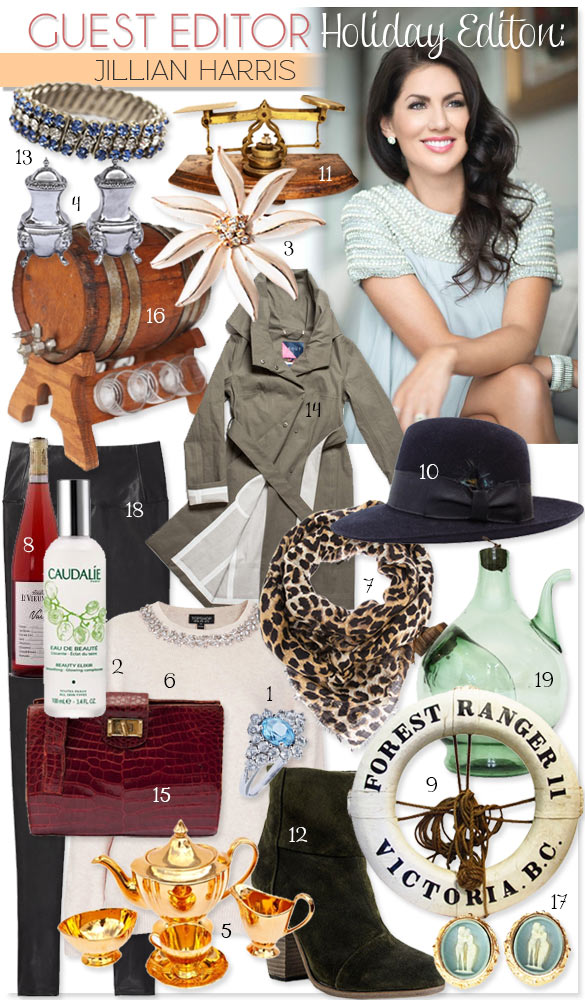 We loved her on The Bachelor, and even more on The Bachelorette. And we're delighted that this American sweetheart is, in fact, Canadian. (Otherwise she wouldn't be overhauling houses on her third go-around on TV: Love It or List It Too…aka…Love It or List It Vancouver).
If you haven't already guessed, I'm pleased as holiday punch to announce today's very special guest editor: Jillian Harris. I'm also excited to announce her latest venture: Charlie Ford Vintage. This online home decor boutique is close to Jillian's designer heart and carries everything vintage, from antique school globes to French gilt mirrors to cocktail rings. And let me assure you, Jillian's eye for vintage finds is as impeccable as her eye for fashion.
Today, I'm lucky enough to share her guest editor's list, a holiday edition full of gift ideas for your favorite gal pals or a little something for yourself. A little bit of fashion, a little bit of pampering, a little bit of home decor: Jillian, you really do have it figured out. Thank you so much for sharing your finds, both new and vintage, here at Celebrity Style Guide. Cheers!
Antique 10k White Gold Cocktail Ring: 'Tis the season for sparkle. Add a little ice to your outfit (but don't break the bank) with a vintage cocktail ring.
Caudalie Beauty Elixir: Freshen your beauty routine and give your complexion a radiant boost with this soothing elixir. Fountain of youth, eat your heart out.
Enamel Floral Pin & Pendant: Pin this antique brooch to your sleek and sultry party dress, let it shine as the centrepiece of a statement necklace or dare to wear as a dainty hair decoration.
Footed Silver Salt & Pepper Shakers: This darling set of antique S&P shakers are the perfect addition to the holiday table. Talk about effortlessly chic entertaining.
Gold Royal Winton Tea Set: Who says tea-time is just for grandmas? This gorgeous metallic set will turn heads and top trends in no time flat.
Knitted Crystal Stud Jumper: Cozy up to style this season with this chic (and cheap) sweater from Topshop. Jolly good, indeed.
Laurence Doliage Leopard Print Scarf: Put a playful pop of animal print into your look without the full-blown Jersey Shore effect. Meow!
Le Vieux Pin Vaila Rose: Sometimes all you need to unwind after a long winter's day is a sip of summer. This tasty wine will have you reminiscing on lingering sunsets and patio parties even amidst the falling snow.
Lifebuoy, Victoria, BC: Lend a nautical nod to BC's intrepid Forestry Services crews with this authentic lifebuoy from the 1920s. Style ahoy, mateys!
Navy Blue Ladies Stetson Fedora c. 1950s: Tip your hat to time-transcending fashion with a vintage chapeau from the 1950s, complete with its original box.
Postal Scale c. 1900s: Weigh your sense of home decor style against against all things beige and boring. Who knew snail mail could be so fashionable?
Rag & Bone Classic Newbury Ankle boot: With sultry suede and a classic chunky heel, these sweet little booties are the perfect cool-weather footwear. Step it up, ladies!
Stretch Bracelet with Rhinestones: This vintage stretchy sparkler is the ideal stacking piece, perfect for a girl's night out or the "something blue" for your wintertime wedding.
Trout Rainwear Gila Trench: Any west coast dweller knows the value of a sturdy raincoat but too often this means sacrificing style. The modern design and beautiful tailoring of this trench mean you'll be swimming with the style sharks, not floating with the fashion bottom feeders.
Vintage Genuine Alligator/Crocodile Purse: Go bold in burgundy with this chic pocketbook from the 1950s. Pair it with a black silk cocktail dress and sleek updo for the ultimate dramatic look.
Vintage Oak Whiskey Barrel: Ladies, put down the champagne flute and pick up the tumbler. It's time for an old-fashioned whiskey tasting! Whether put to its original tasty task or used as a cool conversation-starter, this antique piece is too awesome to pass up.
Vintage Sculptured Cufflinks: Whether put to their original purpose on a chic white silk button-down or repurposed as oversized earrings, these unique blue cufflinks are bursting with posh potential. A DIYer's dream!
Wilfred Free Daria Leggings: The leather legging is back with a vampy vengeance! Pair them with sky-high stilettos or bad-ass biker boots depending on your mood, and you'll turn heads faster than you can say "greased lightning."
Wine Carafe with Ice Reservoir: Step your hostessing style up a notch with this eye-catching carafe and let no cup run dry. We'll drink to that!
Most Read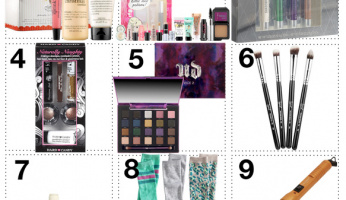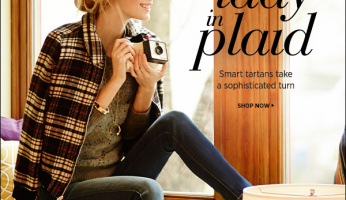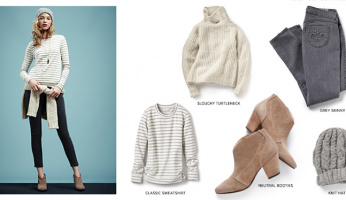 Subscribe to our Newsletter