Carrie Underwood's Cry Pretty Makeup is Perfect for Halloween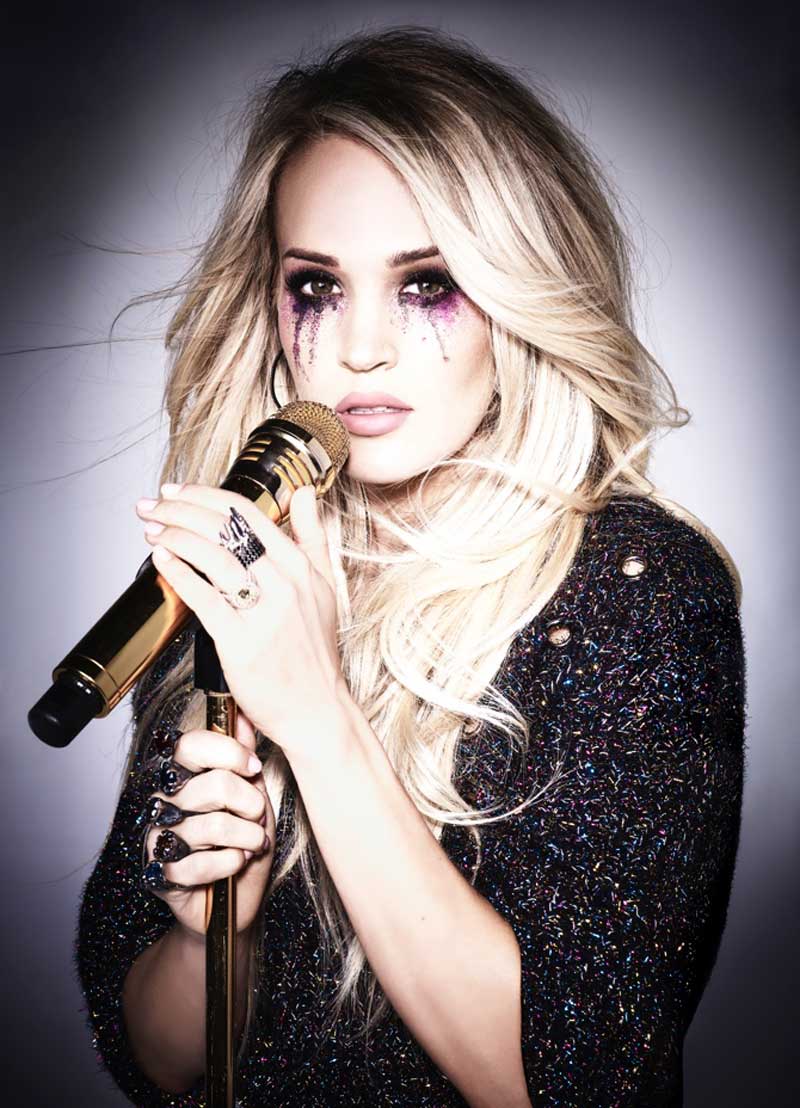 Most of us love Carrie Underwood's song called "Cry Pretty" by now. While she is proud of her song, she also wanted to portray that pride and beauty in the music video for "Cry Pretty".
In the "Cry Pretty" music video Carrie's makeup is done to make it look like she is crying tears made of glitter. She said that when she thought about something as visual as crying pretty an image of her as sort of an Alice Cooper Barbie popped into her head, which is where the glitter tears came from. Carrie also mentioned how it was nice to get to add that bit of art and beauty to the thought that people can't cry pretty.
Over the course of her 10+ year career, since winning American Idol in 2005, Carrie has presented fans with some iconic looks through the years, and her Cry Pretty album cover look just might be my favorite so far. The now-iconic glittery teardrop eye makeup is dramatic and beautiful. How perfect would this look be for your upcoming Halloween party!?!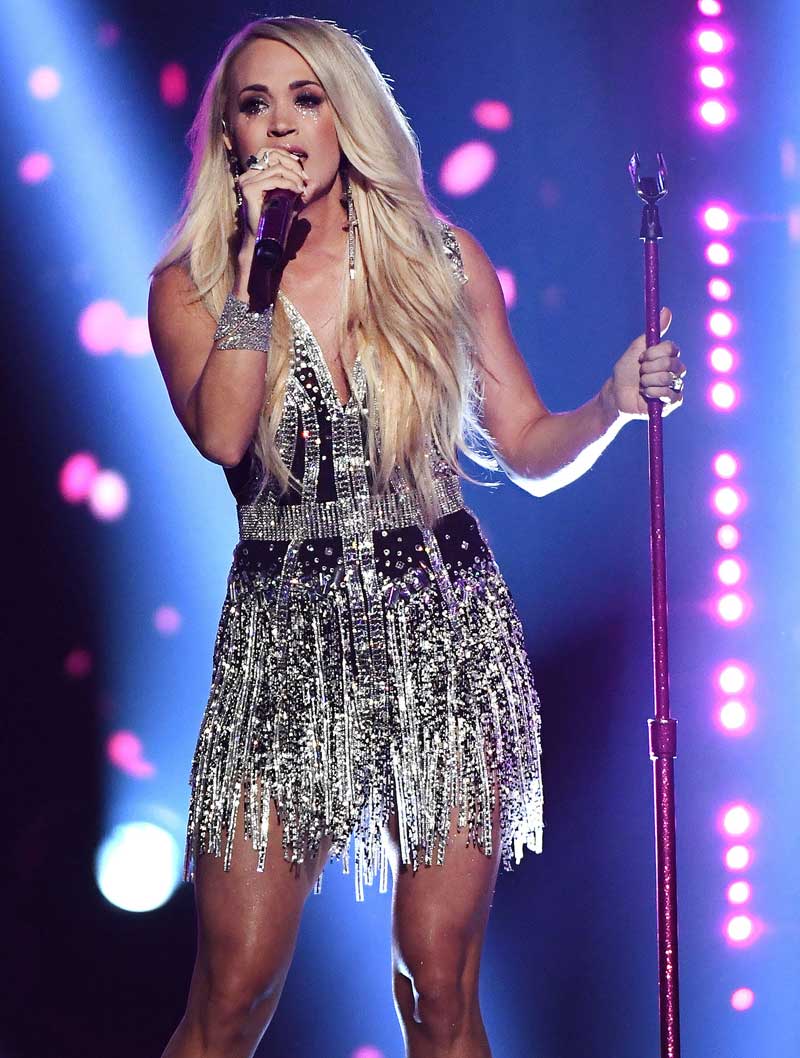 CelebrityStyleGuide.com teamed up with educator and co-owner of The Center of Makeup Artistry and Design-CMAD, Ruthie Weems who shows you how to replicate the iconic Carrie Underwoods "Cry Pretty" makeup.
After creating a beautiful foundation, start with Prep + Prime 24-Hour Extend Eye Base. You'll want to sweep a high pigmented eyeshadow, like Cozzette Infinite Shadows in a shimmery shade, all over the eyelid. Black gel liner is used on the upper and lower lash line to shape the eye and paired with a dramatic strip lash. Using a fine point eyeliner brush, stipple dots with hot pink glitter to resemble tears. With the same technique, go ahead and use a little purple and a touch of black to give depth and resemble mascara. Finish with a sealant mixed with 3D glitter, like MACs 3D glitter and stipple bits of the product throughout the under-eye area to compliment the pinks and purple. Don't forget to use tape to clean up any unwanted glitter.
RELATED: The Exact Makeup Kristin Cavallari Uses To Get Her Signature Golden Glow
Now you can recreate Carrie's amazing makeup at home with these products:
Subscribe to our Newsletter