The Best Outfit Combos to Wear to a Pumpkin Patch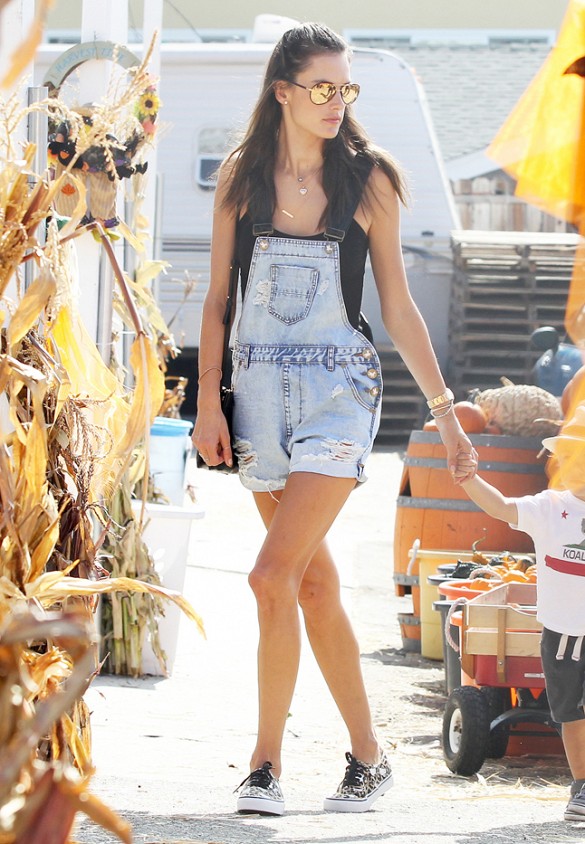 Fall is officially in full swing, which means a trip to the pumpkin patch is imminent—and for those of looking for a comfy yet stylish outfit to inspire your fall ensemble, look no further than Alessandra Ambrosio's latest off-duty fashion moment.
The model and mom sported the best outfit to hit the pumpkin patch in over the weekend. Her layered look—which included leg-baring shorts with a flowy shirtdress worn over a simple tank—is a styling trick best used for transitional dressing. While Ale stayed true to her boho style, dressed in a mini bag, ankle boots, and cutoffs, she ingeniously used the red plaid dress as a long outer layer to protect her legs from scratchy hay. Her felt hat and chic shades were the finishing touches that made this the perfect fall outfit.
RELATED: Best Celebrity Halloween Costumes Of All Time
Other style-savvy ladies like Jessica Alba, Jennifer Lopez, and Kate Beckinsale seem to know exactly what to wear for every occasion, so when it was time to take their little ones to the pumpkin patch, we knew they'd turn up in some great fall outfits. On the fashion menu? Plenty of distressed denim, plaid shirts, and cool accessories – perfect for those festive hayrides. I'm turning the spotlight on the best looks below.
For her fashionable outing at the pumpkin patch, Jessica Alba kept cool in a bohemian-inspired combo of a white loose fit tank top, flared jeans, and her favorite fringe suede bag.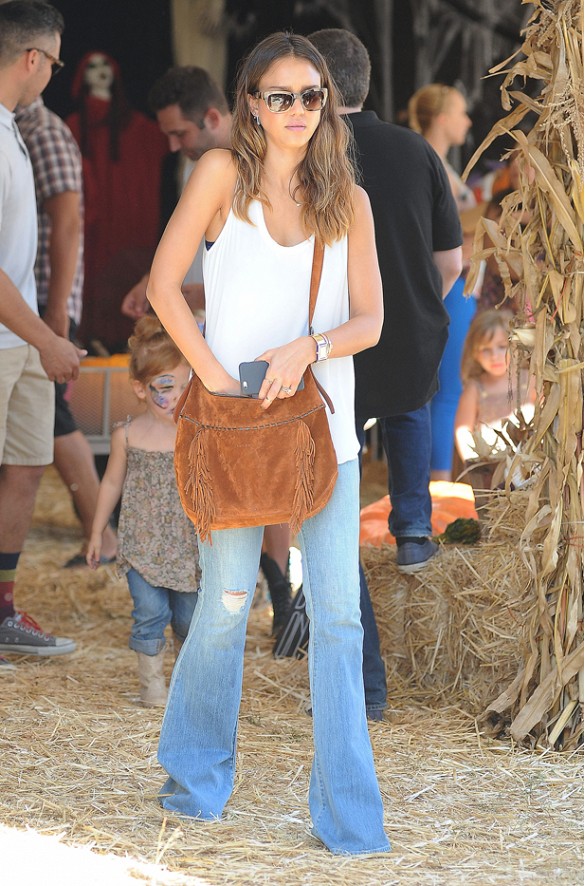 Jennifer Lopez Pumpkin Patch Style:
Some might say Lopez is crazy for wearing white denim – White Ripped Jeans, to be exact – to a pumpkin patch. We, on the other hand, approve of this fearless fashion choice, especially when it's paired with a casual plaid button-down.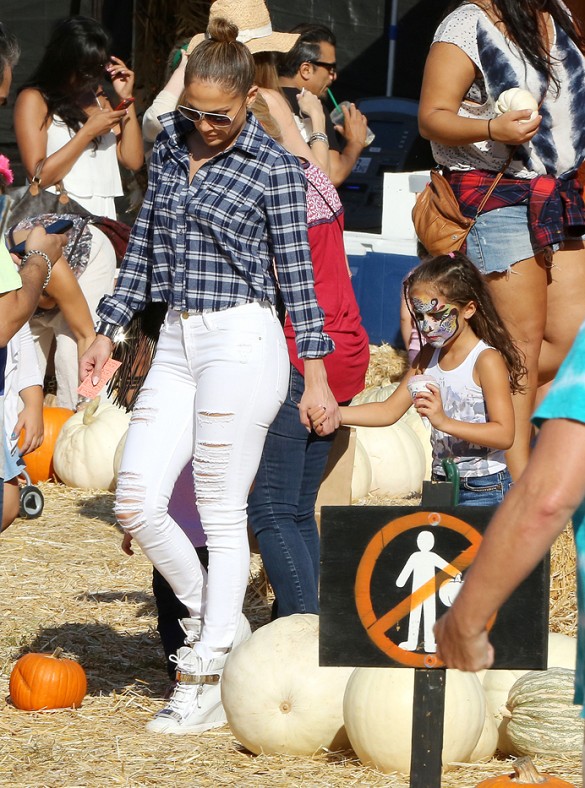 Kate Beckinsale Pumpkin Patch Style: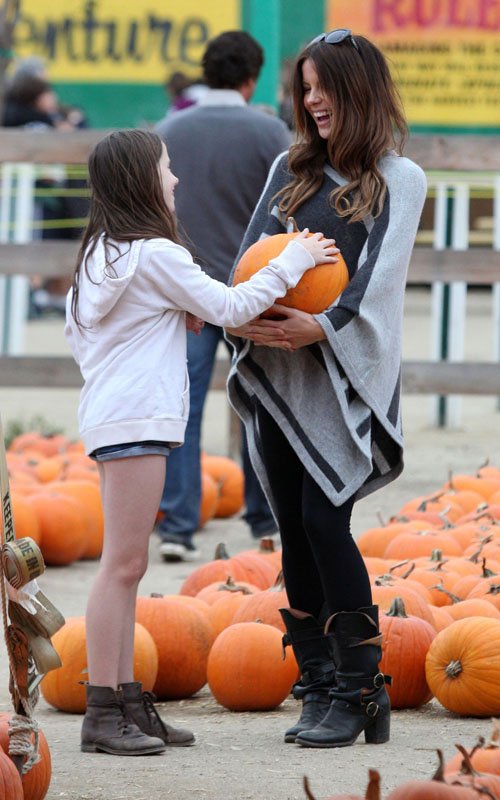 Only Kate Beckinsale can make strolling through a pumpkin patch look this chic. Her exact poncho is sold out but here are some cozy options that will keep you on point like Kate.
Kristin Cavallari Pumpkin Patch Style: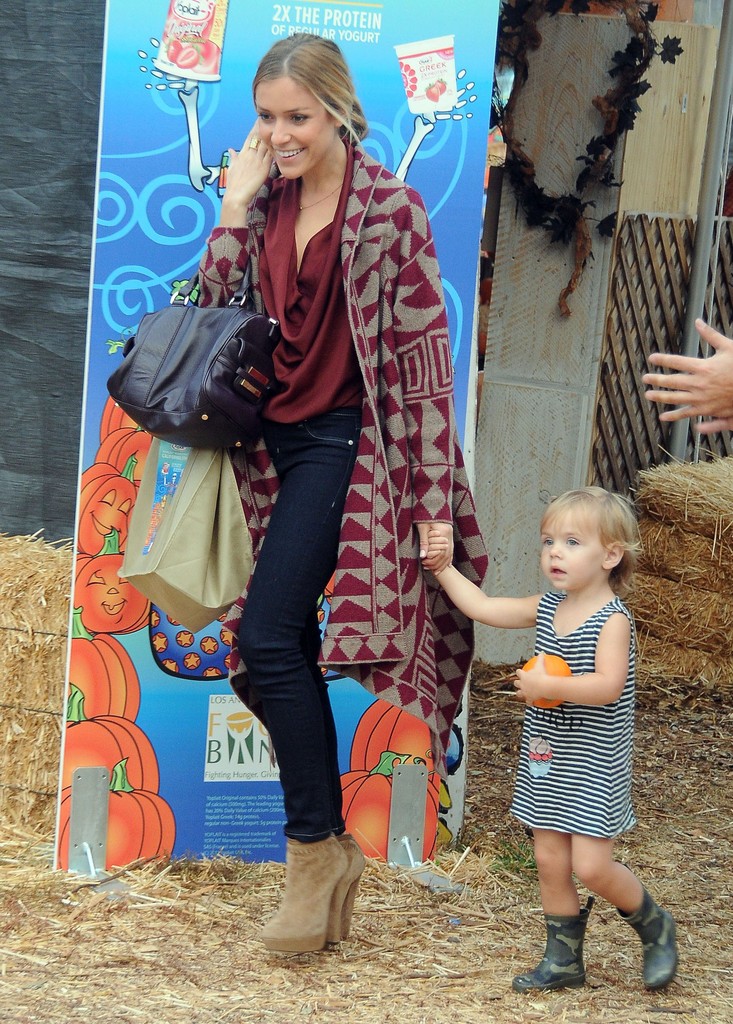 Kristin Cavallari stayed chic at the pumpkin patch by layering a long red and beige Mayan cardigan over a cowl neck blouse.

My Pumpkin Patch Style:
Since I live in Austin and the weather is still warm I like to wear a light, festive top and lightweight stretch skinny jeans. Finish off the look with my favorite sneakers and I am ready for the pumpkin patch!
SHOP THE BEST CELEBRITY PUMPKIN PATCH STYLE:
Most Read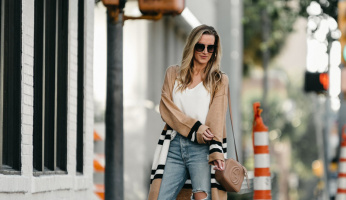 Subscribe to our Newsletter