What to Wear: Summer Bridal Shower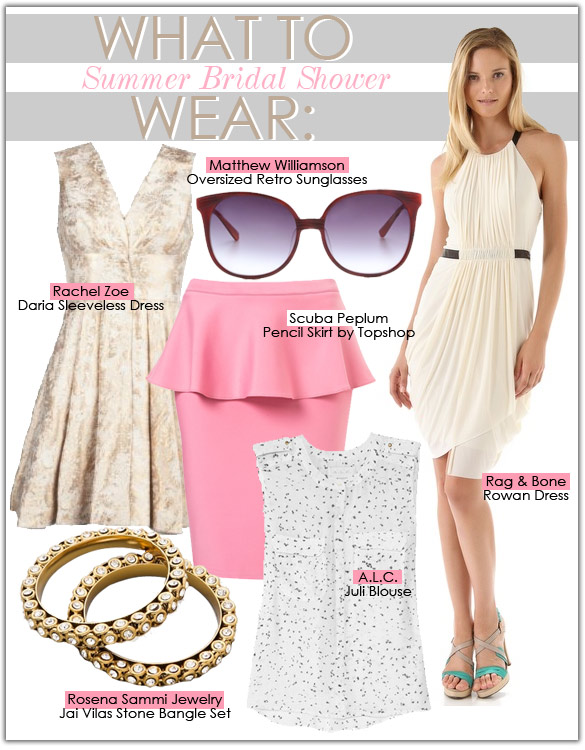 It's wedding season! Chances are you've been invited to at least one wedding this summer, and with it the attending bachelorette parties, rehearsal dinners and, of course, bridal showers. All of these events have proper attire, so take these tips when planning your outfit for the next summer bridal shower you attend. This season go for pastels and tiny prints. Add an extra layer of femininity with draped dresses, full skirts, and, our favorite girly summer trend, peplums. Mix in some sparkle and shine, a pair of mod shades, and all you have left to do is find the perfect gift!
1. Rag & Bone Rowan Dress: Darling drapes. Feminine and flowing, the Rowan Dress is bridal shower perfection. Contrasting black leather accents provide structure and edge to an otherwise ethereal silhouette. Details like a smocked waist and cinch-able back cape add to the heavenly nature of this frock.
2. Rachel Zoe Daria Dress: Champagne toast. A lovely champagne pink is made bubbly with the addition of a metallic gold print. Add a nude heel or strappy stiletto, slim clutch and gold jewelry for a toast-worthy outfit. Full pleated skirt with wide waistband and v-neck. Structured, yet flirty!
3. Topshop Scuba Peplum Pencil Skirt: Pretty, pretty peplums. Our favorite choice for a bridal shower is a skirt or dress with peplums, a trend that shows off your style saavy. Tuck in a matching printed blouse, a neutral button-up or contrasting black tank to let this trend take center stage.
4. A.L.C. Juli Printed Silk-Georgette Blouse: The sleeveless button-up is a major trend this summer, and done in a tiny black on white print, is bridal shower ready. Pair with a pencil skirt (with peplum!) or wear tucked into a cute pair of shorts with a blazer. Add pumps to finish this pulled together, yet pretty look.
5. Rosena Sammi Jewelry Jai Vilas Stone Bangle Set: Bring on the bling. Showcase your personality with a blinged out bangle. Rosena Sammi styles theirs with all-over rhinestones set into gold pods. Stack up with more bracelets or mix up with your gold watch.
6. Matthew Williamson Oversized Retro Sunglasses: Retro-inspired, these over-sized shades add the glam factor to a pastel or pretty printed look. Anchoring your look, they ensure that your outfit has a dash of sophistication and grown-up glamor. Williamson's shades are done up in rusty orange tortoiseshell, a color that complements any palette.
Most Read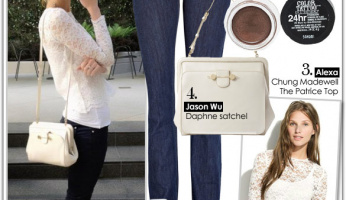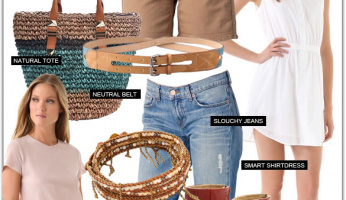 Subscribe to our Newsletter