What She Wears: AnnaLynne McCord
AnnaLynne McCord hit a high note when she stepped out at the AFM Blowout Party in Santa Monica recently. We have been seeing a lot of the one-shoulder dresses this year and this 90210 hottie sure knows how to show off some hot shoulder.   Here's how to get her sexy, sophisticated look.
1. Donna Mizani One Shoulder Cut Out Dress ($194)
I don't think I need to tell you why this dress is a home run in my book.  This dress isn't your average one-shoulder, with one long sleeve down one arm and the cut outs on the side, we love it all. Even though Audrina Patridge happened to show up wearing the same dress (in a different color), AnnaLynne killed it. Clearly she isn't the only fan of this Donna Mizani.
2. Melinda Maria Gwyneth Marquis Earrings ($98)
For this number, I wouldn't go jewelry heavy.  Let the dress speak for itself and add a touch of sparkle to the mix.  These simple earrings make a statement that isn't too over the top.
3. Cleobella Ella Handbag ($679)
When you're wearing a LBD (little black dress), it is so important to carry a piece of hardware that takes the look to the next level.  I am obsessed with this Cleobella Ella Handbag and no matter what you carry it with, it will add zest to your outfit.
4. House of Harlow 1960 Lilian Lace Pump ($198)
Lengthen those legs by carrying out the black dress to the shoe.  A pair of black pumps are a must have staple that should be in your closet, especially a pair that are a touch dressier than the pair you probably wear to work. The House of Harlow Pumps are a great addition to your closet.  Not only will it taper off AnnaLynne's look, but you will find yourself adding them to your favorite to wear rotation.
5. Jennifer Zeuner Vertical Serpent Ring ($110)
A simple gold ring adds a final touch of bling to this overall look.  This ring is fun to wear 24/7 and for this particular look, it shows a big of your wild side in a very pretty and elegant way.
Most Read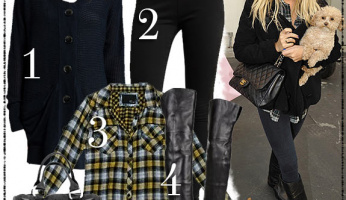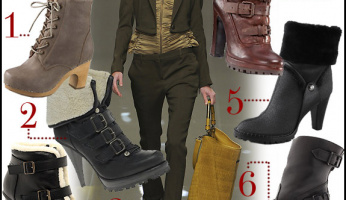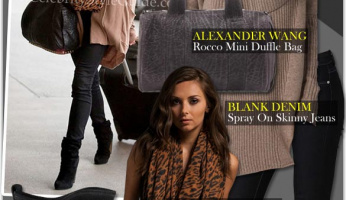 Subscribe to our Newsletter