Warm Up With the Best Seasonal Cocktails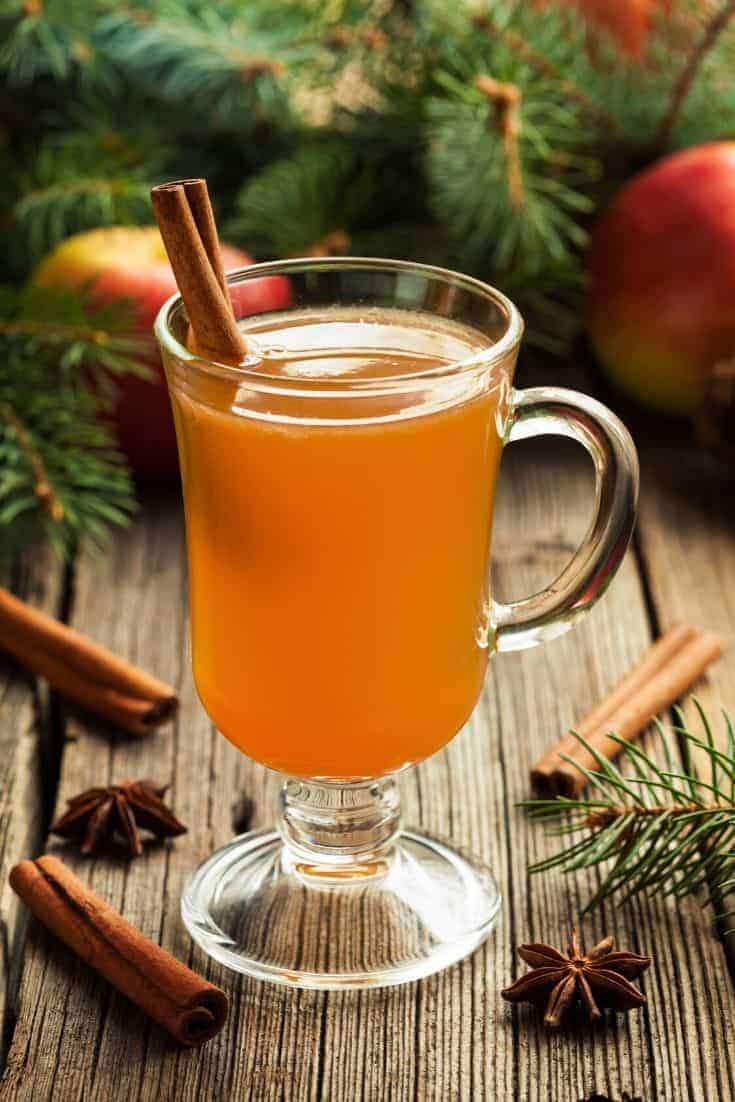 If you're looking for something to take the place of your summertime margaritas,  look no further: Intermix rounded up a few delicious Holiday cocktail recipes from NYC's newest bars. Check out what they're brewing and take note of how to make one on your own.
Welcome, Christmas or cold-weather guests with the warm and cozy aroma of this spicy hot cider. (Photo Above)
How to Make Spicy Hot Cider:
1 cup apple cider (use organic if you can)
1 1/2 oz. Mount Gay rum
1 oz. raspberry syrup
1 tsp. Chambord (a raspberry-flavored liqueur)
1 Tbs. grated orange zest
3 whole cloves
1/4 tsp. ground cinnamon
1/4 tsp. ground cardamom
whipped cream
ground cinnamon
How to Make Cranberry Mimosas:
INGREDIENTS
1 lime, halved
2 tbsp. sugar
1 c. sweetened cranberry juice
1 bottle champagne
12 fresh cranberries
4 small sprigs fresh rosemary
DIRECTIONS
Rime champagne flutes with lime and dip in sugar. Pour 1/4 cup cranberry juice into each glass and top with champagne.
Use a toothpick to poke a hole through cranberries. Thread rosemary skewer through cranberries and garnish mimosas.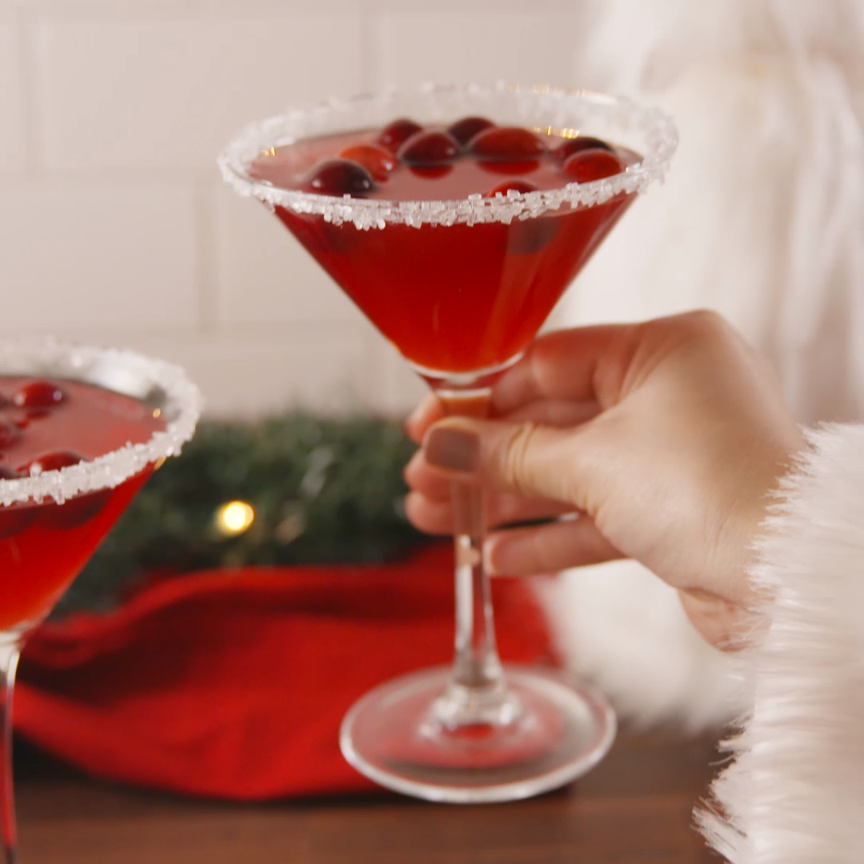 How to Make Santa Clausmopolitans:
All of the presents are wrapped and you now deserve a Santa Clausmopolitan.
INGREDIENTS
Lime wedge, for rim
white sanding sugar
1 c. vodka
1 1/2 c. cranberry juice
1/4 c. triple sec
1/4 c. fresh lime juice
1/2 c. fresh cranberries
DIRECTIONS:
Run a lime wedge around each glass then dip in sanding sugar.
Fill a cocktail shaker with ice then add vodka, cranberry juice, triple sec, and lime juice. Shake until the cocktail shaker is cold.
Divide drinks between rimmed glasses and add cranberries for garnish.
How to Make Peppermintinis:
Peppermint bark fans, meet your match. If you're feeling EXTRA, pair it with our other favorite holiday treat, pretzel peppermint bark. I won't judge.
INGREDIENTS
1/2 c. semisweet chocolate chips, melted
1/4 c. crushed candy canes
6 oz. white chocolate liqueur
4 oz. vodka
2 oz. peppermint schnapps
2 tbsp. heavy cream
Ice
3 small candy canes
DIRECTIONS
Pour melted chocolate onto a shallow plate, and place crushed candy canes on another shallow plate. Dip rims of martini glasses first in chocolate, then in candy canes. Pour remaining chocolate into the bottom of glasses and swirl to coat the bottom ⅓ of glasses with chocolate. Place glasses in the freezer while you prepare the drink.
Combine white chocolate liqueur, vodka, peppermint schnapps, and heavy cream in a cocktail shaker. Fill to the top with ice and shake until cold. Divide drink between 3 glasses and garnish with a candy cane before serving.
How to Make Caramel Snickerdoodle Martini:
All the flavor of a snickerdoodle, without the hassle of baking.
INGREDIENTS
1/4 c. caramel, warmed
2 tbsp. cinnamon sugar
1 c. heavy cream
2 oz. Smirnoff Kissed Caramel
Pinch of ground cinnamon
Ice
Whipped cream, for garnish
Cinnamon sticks, for garnish
DIRECTIONS
Place caramel on a plate and cinnamon sugar on another. Dip rims of martini glasses in caramel, then in cinnamon sugar.
In a cocktail shaker, add heavy cream, Smirnoff Kissed Caramel, and cinnamon. Add ice and shake until cold. Pour into glasses and top each one with whipped cream and a cinnamon stick.
This Season's Best Cocktail Glasses to Serve Up Your Holiday Celebrations:
Most Read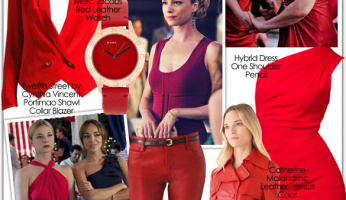 Subscribe to our Newsletter