Valentine's Day Gift Guide: Stylish and Thoughtful Gifts to Give and Get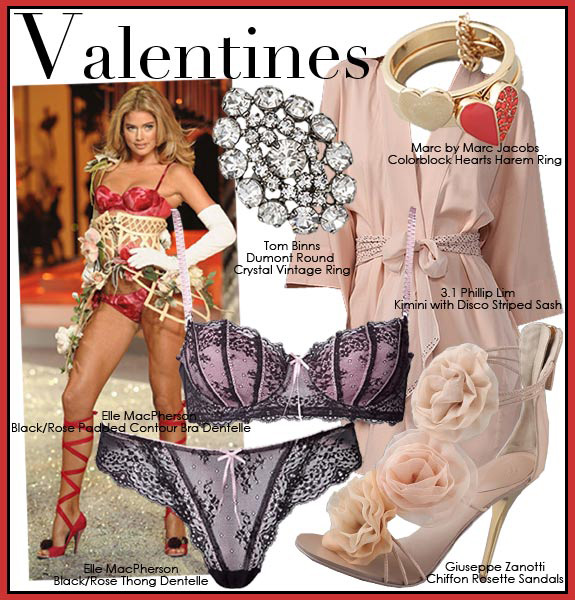 I'm here to make sure Valentine's Day doesn't slip your radar this year. Has this happened to you in the past? Maybe 1) You've been busy. 2) You're not a Valentine's Day person. 3) You thought you weren't a Valentine's Day person, but now you're feeling pressure because everyone around you is talking about their grand plans. This celebrity style Valentine's Day gift ideas go beyond candy and roses.
Whether you're happily single or totally taken — or somewhere in between — Feb. 14 is almost here, and you might as well spread the love.
If you're in a gift-giving mood, I have all kinds of fashion, beauty, and home ideas to shower your loved ones with. Ideas include my favorite cozy romper, luxe silk pillowcase, spa-like slippers, jewelry, and more.
Many of us will be spending Valentine's Day at home as we continue to follow safety precautions. Celebrating while curled up at home can still feel special with a romantic dinner and movie (or five) queued up in the living room.
Below, our guide to celebrating and gifting Valentine's Day in style:
Smash & Tess Saturday Romper in Pretty Pink:
How much do I love thee? Let me count the ways!  My rompers Smash & Tess rompers are a staple in my closet. This pretty pink Saturday romper is so comfy and so cute! It's the perfect casual look with sneakers and a jean jacket.
Cozy Robe:
There's nothing quite like the feeling of wrapping yourself up in a cozy, soft robe! This one is part chic, modern duster, part soft luxe wrap-robe. Incredible texture can dress up or lounge-down.
Pure Silk Pillow and Mask Travel Set:
From the packaging to the quality of the silk this is a very luxurious treat! An anti-aging, antisleep crease, antibed head pillowcase that's like an eight-hour beauty treatment every night.
Rose Quartz Roller: This feels so cooling and soothing on the skin! This roller is made with natural rose quartz, which is the ultimate love stone and promotes self-care. It is also known as the ultimate beauty stone.
Cutest Sweatshirt: You'll be ready for a special night spent with your favorite glass (or two) of wine in a slim-fitting sweatshirt marked by metallic lettering at the front.
World's Best Bralette:
This bra is amazing! It is the most comfortable bra I have ever owned and I love how easy it is to transform the straps into a razorback. You can also tighten the straps which is a total game-changer!!! I can't recommend these enough!
Gold Necklace: This charming Shashi necklace that she will love features a pair of interlocking rings. Very romantic!
Most Read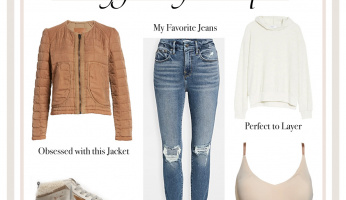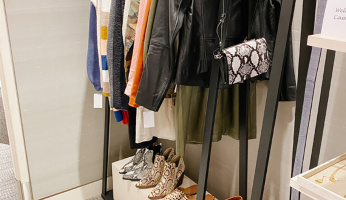 Subscribe to our Newsletter