My Favorite Inclusive and Sustainable Swimwear for Summer 2023
With Summer right around the corner, we're all on the hunt for our new go-to sustainable swimsuit for the season. There are many things to consider when shopping for swimwear, and these brands are taking note of our concerns. The world has become more environmentally conscious in recent years, and clothing brands have become increasingly aware of that.
Not only is sustainability on everyone's mind, but with the body positivity movement, so is size inclusivity. It's become more of a priority for brands to extend their sizing and make themselves approachable and attainable for every type of woman.
Rihanna and her line of lingerie Savage x Fenty is the pillar for body positivity, with sizes ranging from XS to 3XL as well as bra sizes that go up to 40DDD. In the past summer seasons, singer Lizzo has shown off her figure in beautiful swim swear, showing women that everybody is a "summer body".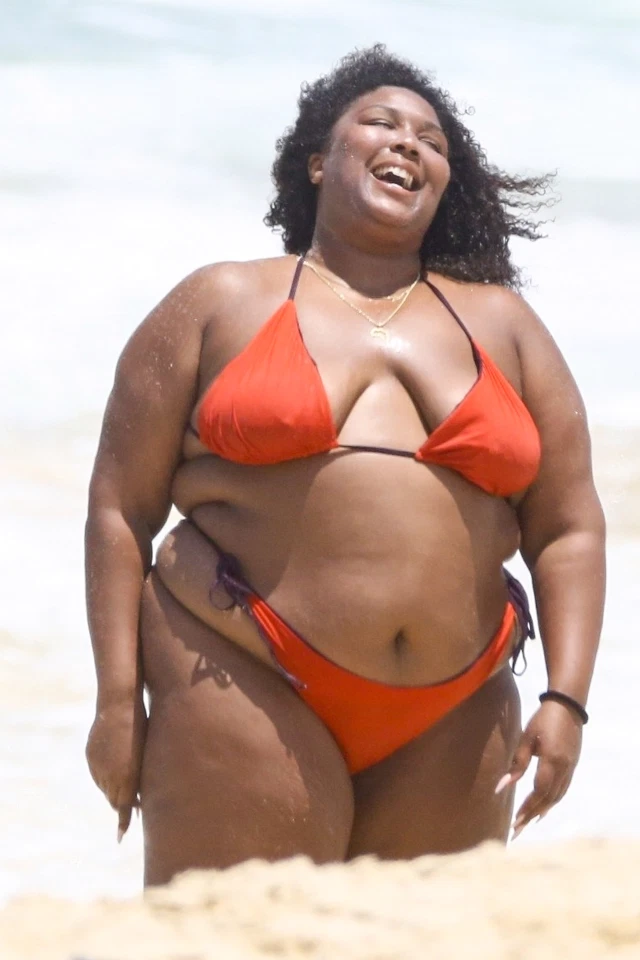 Many celebrities are also shifting to more sustainable clothing. Emma Watson uses her social media to encourage her fans to care about the environment through their clothing. She promotes this message through working with brands like Stella McCartney and Calvin Klein to create outfits made of recycled plastic bottles and other vegan, raw materials.
All this to say, you don't have to sacrifice style for standard. There are great swimwear lines that are not only environmentally conscious but ethically made and size-inclusive. To make your job of finding your perfect swimsuit that much easier, I've already done the research for you. Here are some great eco-friendly brands that offer sizes above 1XL.
1. Summersalt
Summersalt creates clothing from recycled material, including their sustainable swimwear. Even with sustainability under its belt, this brand took it one step further with its size-inclusive styles. They took data from over 1.5 million body measurements from ten thousand women to ensure their styles would fit all kinds of body shapes and sizes. Most of their swimwear pieces range from a size 2 to size 22. Summersalt makes it easy for everyone to shop responsibly!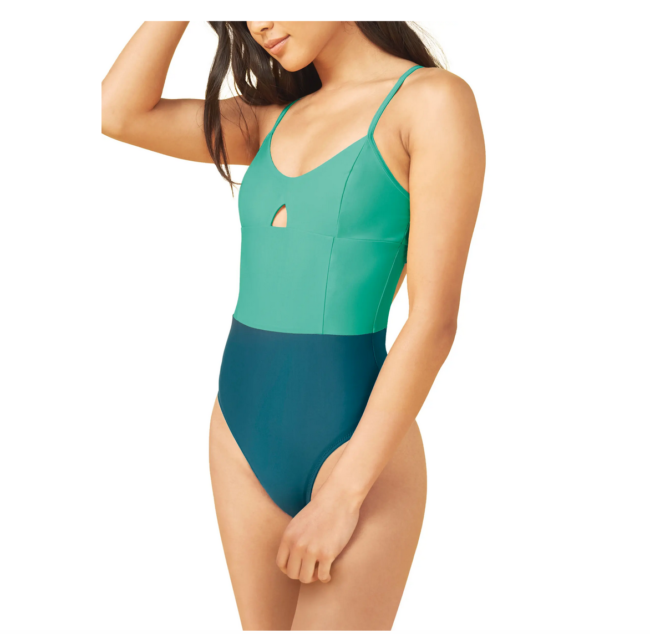 Summersalt has been popular with A-list celebrities. Gigi Hadid and Priyanka Chopra have both been seen wearing this brand. Riverdale star Camila Mendes also has an Instagram post in a Summersalt one piece.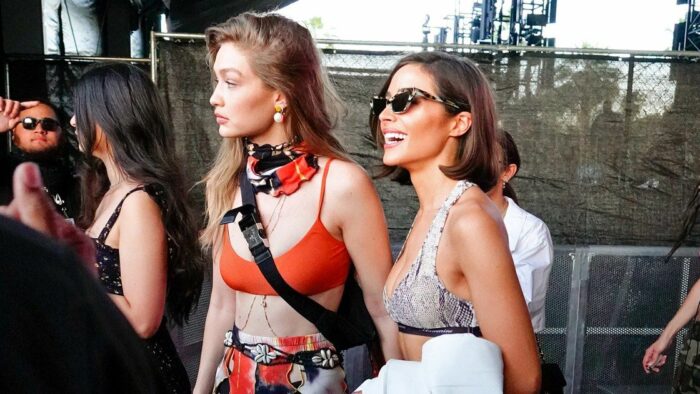 Don't be intimidated though, Summersalt is not exclusive to a celebrity budget. Their individual top and bottom piece retail starting at $45 and many of their one-pieces are under $100.
2. Aerie
Aerie's been at the top of inclusive swimwear for a while. They're known for campaigns like #AerieREAL which stated they would stop the use of photo editing on their models. They choose models that are diverse in size, color, and race to promote body positivity. Last year, Tony-winner actress Ali Stroker joined the #AerieREAL campaign and further diversified their body positivity efforts by including a woman with disabilities.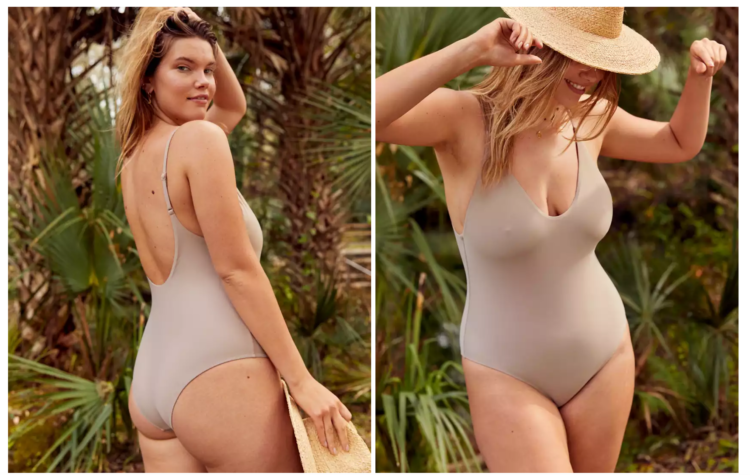 Aerie's real good swim line is made of recycled materials. Their pieces come in every style and color imaginable, including high-waisted bottoms and playful cut one-pieces. Their sizing starts at XXS and includes up to XXL. For their one-pieces, they also offer short and long versions of each size to help their customers find a swimsuit that fits them perfectly.
3. Tomboyx
Tomboyx is a gender-neutral brand that creates undergarments and swimwear designed to fit everyone and anyone. The founders created this brand so that people could feel comfortable with who they are instead of who others told them to be.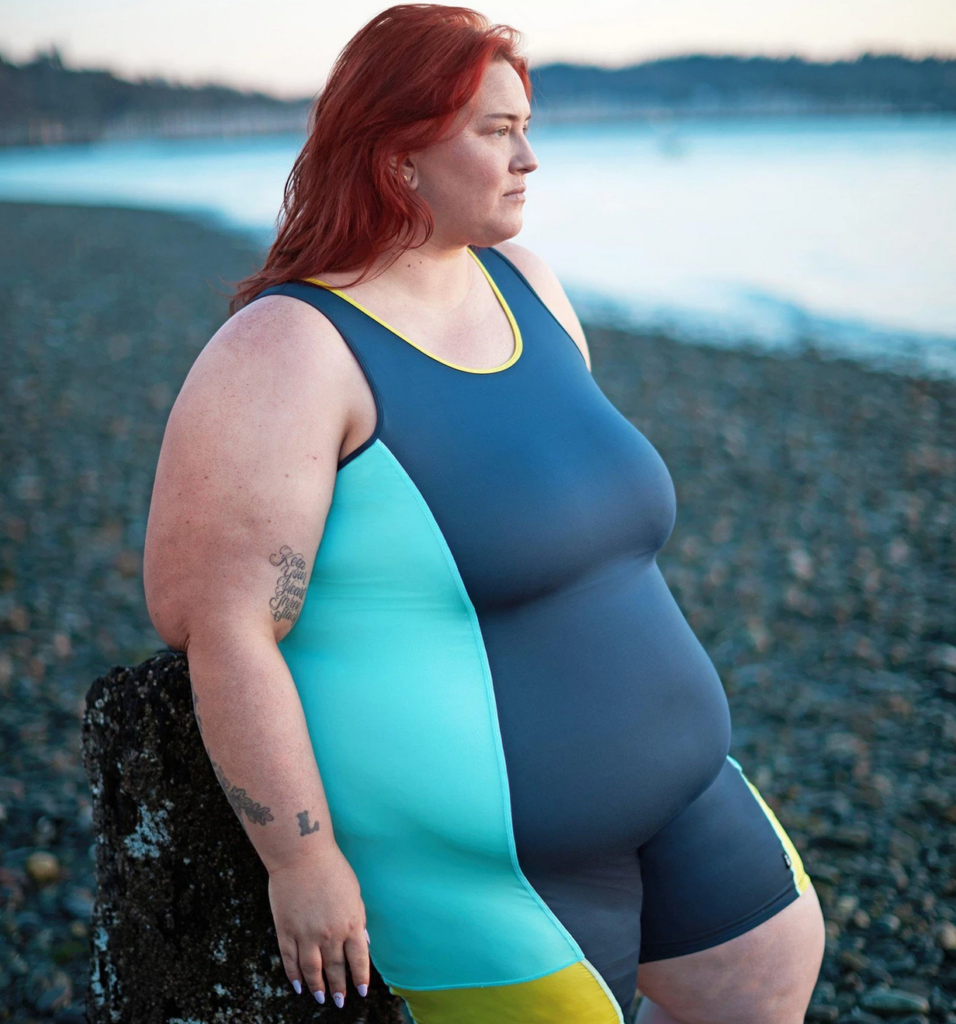 They offer high-quality, eco-friendly apparel. They are working on becoming zero-waste and net zero in carbon emissions. On top of this, their fabrics as sustainably sourced. This brand cares so much about the environment that even their packaging and product bags are recyclable, reusable, and landfill biodegradable!
As if this brand wasn't impressive enough as it is, all of their pieces come in up to a 4XL. Tomboyx shows the rest of the world that it's not hard to be inclusive if you care about the cause.
4. BOLD Swim
BOLD Swim is all about representation. Their brand is all about inclusiveness in size and diversity. Their aim is to empower women to be bold and to be themselves. All of their pieces, top and bottoms, range from a size small to XXL. This brand cares a lot. They care about women, and they care about our environment.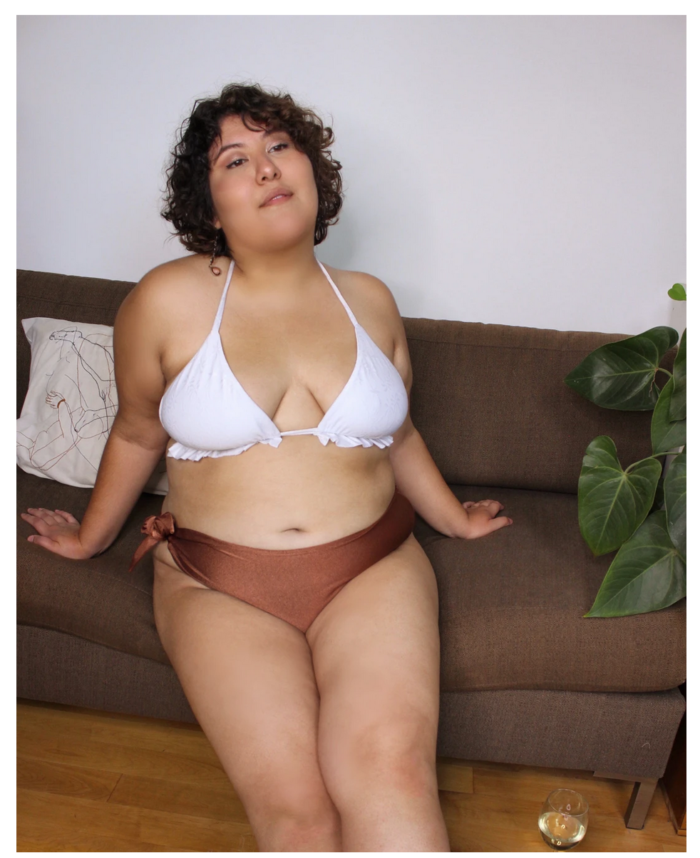 BOLD Swim uses Amni Soul Eco as their fabric. This is a polyamide yarn with enhanced biodegradability. This fabric biodegrades in 5 years when disposed of in landfills, which is impressive compared to other synthetic swimsuits that generally take more than 50 years.
On top of their efforts to reduce environmental impact, BOLD Swim has a membership with 1% For the Planet which ensures that their environmental donations are credible. Part of their revenue every year is redirected to environmental causes all over the world.
5. Patagonia
Patagonia is a well-known activewear brand. It is also part of the Sustainable Apparel Coalition. Sixty-four percent of their fabrics are made with recycled materials as well as over 80 percent of their line is Fair Trade Certified. They also kept 35 tons of plastic waste out of the world's oceans by turning fishing nets into hat brims.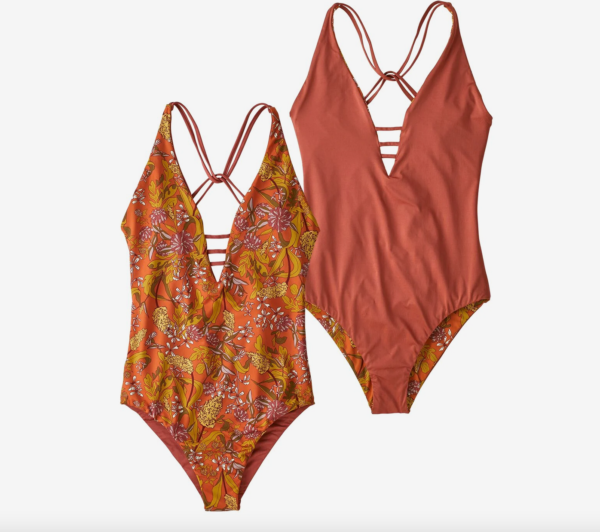 Patagonia has been a leader in sustainable swimwear and fashion, and its swimwear is no different. Like BOLD Swim, Patagonia is also a part of 1% For the Planet and has pledged 1% of sales to the preservation and restoration of the natural environment.
They offer all kinds of styles, including conservative and water-activity friendly. Their pieces can range up to a size XXL as well.
6. Londre
Londre is an ethically and sustainably made brand. They are well known for their swimwear, but also offer loungewear options. Londre has recycled over 200,000 plastic bottles from the ocean to help create their clothing and swimsuits.
At the end of your swimsuit life, it is able to be recycled into new material. They also promote positive change by donating over $10,000 towards women's health and environmental initiatives.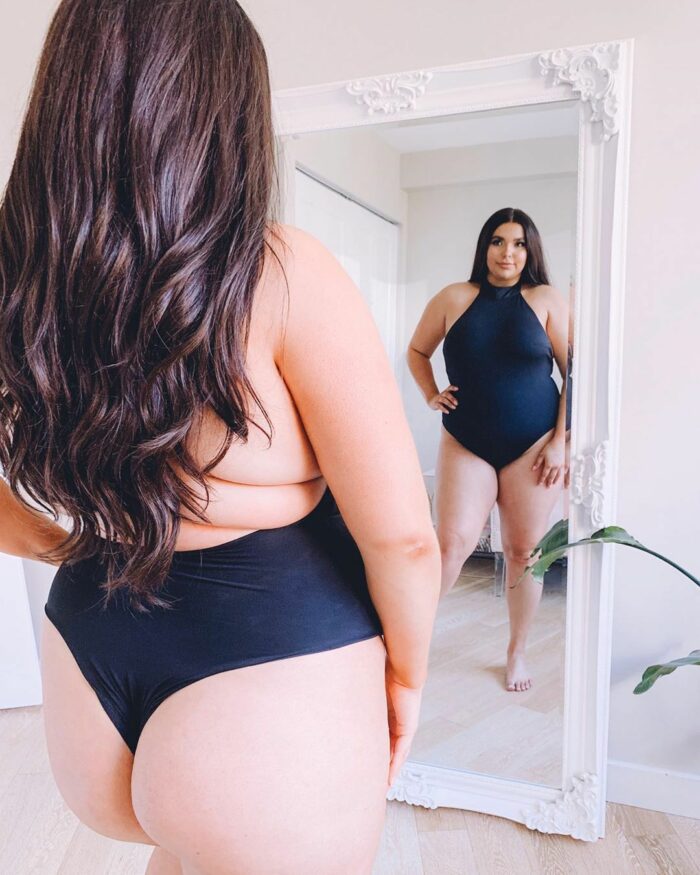 Not only does Londre care about the environment, but they care about their supporters. They offer two pieces and one-pieces, all with different levels of coverage to satisfy your comfort.
They have a variety of styles of sustainable swimwear so whether you're minimalistic or flirty, there's something for you. Londre offers all of their pieces from an XS to an XXL.
Subscribe to our Newsletter