The Celebrity Tights That Everyone Wants (And We Know Where To Get!)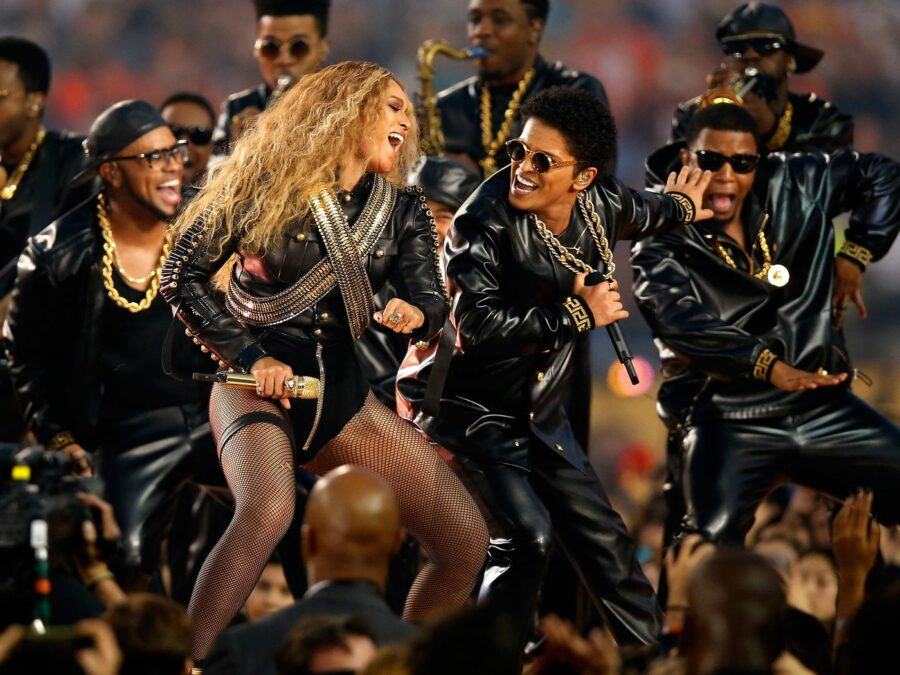 I've always been insecure about my legs. Many women including me suffer from razor burns, stretch marks, and other imperfections. Even though all of that is normal and nothing to be ashamed of, seeing pictures of perfectly smooth and even-toned legs made me believe that I had to achieve that. The truth is, they don't even achieve that! If a photo isn't photoshopped to look airbrushed, there are ways to getting that look through fashion hacks. One of the biggest industry's secrets is CELEBRITY TIGHTS!
In an appearance at The View, Beyoncé once admitted that she wore four pairs of tights during a performance. That would explain the iridescent sheen to her already perfect legs.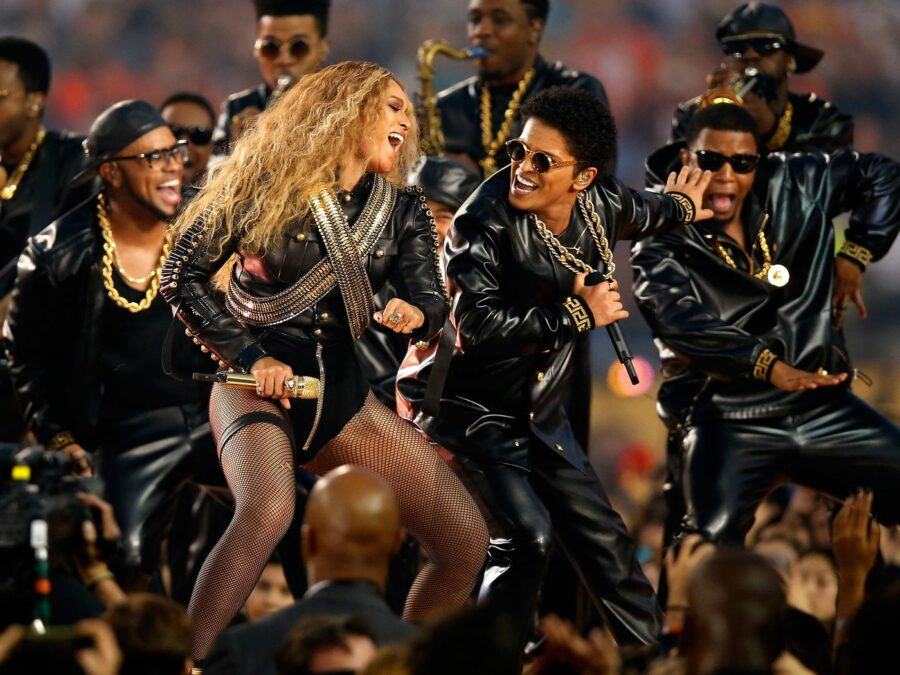 Beyoncé isn't the only celebrity who grabs a good pair of stockings for support and blurred skin. The question is: how can we replicate this look at home? Here are some brands of hosiery that you may have seen on your favorite stars.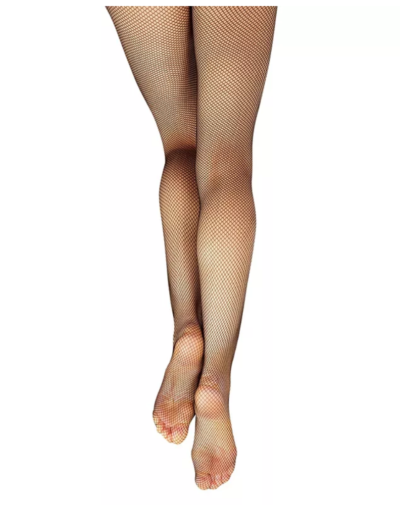 Capezio fishnets are a favorite in the entertainment world. These are the go-to choice for Beyoncé as well as her dancers. Actually, the brand Capezio has been used and loved by dancers since 1950.
Capezio footwear and tights were specifically worn by ballerinas for a long time but were brought into the Hollywood scene by celebrity features. The Capezio fishnets are most commonly worn in Hollywood paired with the Wolford Neon 40s.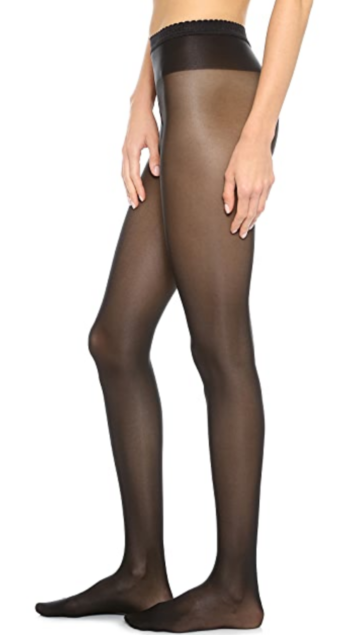 The Wolford Neon 40s are extremely shiny, but when paired with the Capezio fishnets creates the perfect natural but glowy leg.
The Neon 40s are semi-sheer tights with an intense sheen. They have a shadow toe which is a subtle toe reinforcement to ensure maximum comfort. Wolford offers more than just the Neon 40s.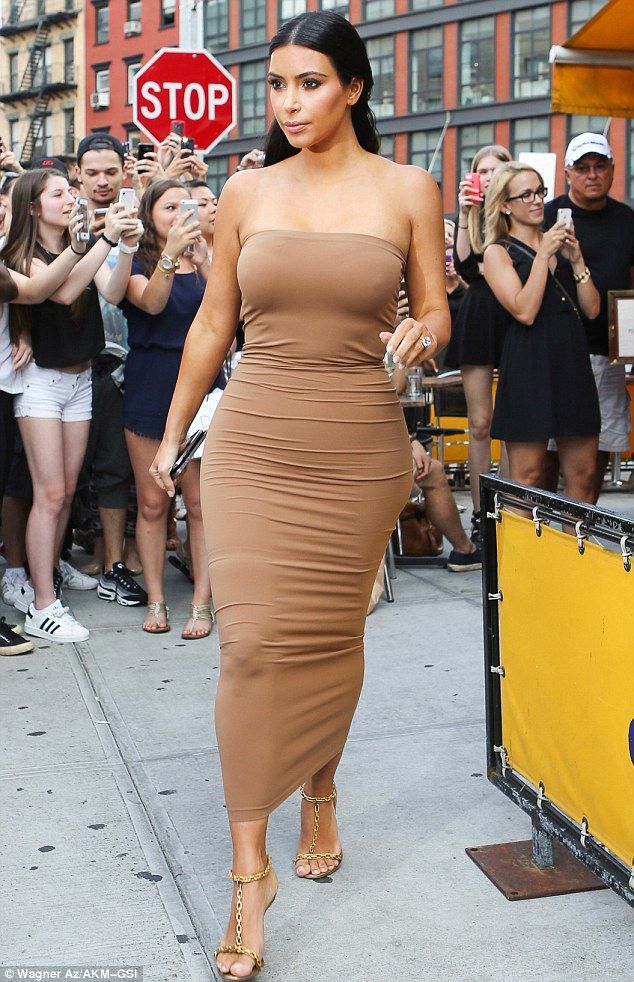 The brand has been worn by Kim Kardashian, Chrissy Teigan and Mary Kate, and Ashley Olsen. Kim Kardashian is credited to making their Wolford's Fatal dress so popular. The Fatal style has been a staple in their collection since 1999, but with Kim recommending it to her equally as famous friends, this dress has been making front-page fashion news.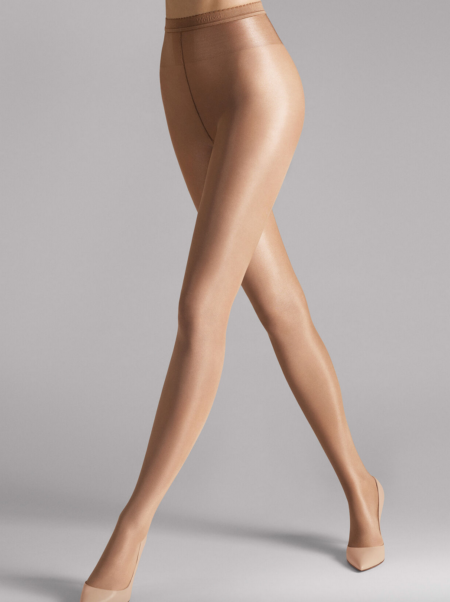 We all know that Kim's the queen of Shapewear, so if Wolford tights are good enough for Kim, they're good enough for me! Wolford may seem elite, but they're easy to get ahold of.
Meghan Markle has introduced a new era of fashion into the British royal family. Her monochromatic color schemes paired with classic cut styles give her a minimalistic but luxurious style. Although, when you're associated with royals, tights are a girl's best friend.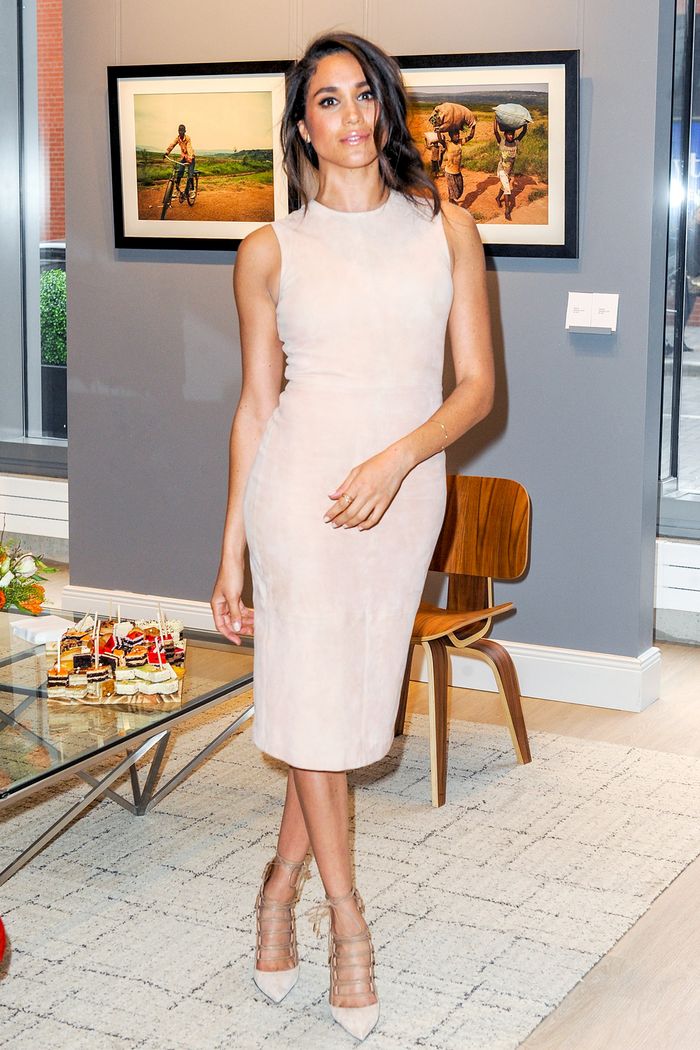 It's considered proper etiquette for members of the royal family to wear tights. There is no written rule about wearing pantyhose, but it is a sign of respect for the Queen. Meghan's favorite is from Heist, a British hosiery brand. They're known for their color diversity in their nude tights as well as their seamless design. Heist offers everyone their perfect nude no matter their skin tone.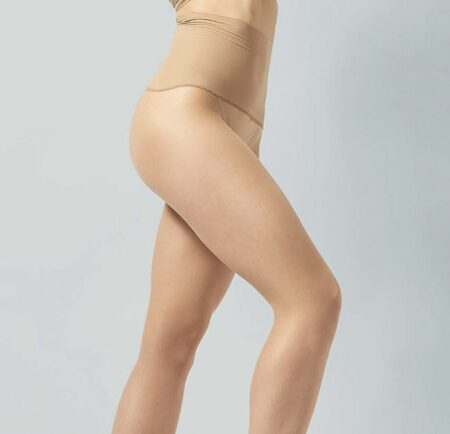 A pair of these tights were sent to Meghan after an unfortunate too-pale leg incident after her royal wedding. Soon after came a purchase from the palace, later worn by Meghan herself.
Another fashion tip by Meghan Markle herself is to wear heels that are about two sizes too big. Meghan is constantly sporting larger than necessary shoes. Meghan claims that it helps her avoid painful blisters. Although, wearing shoes that are too big can result in some potential clumsy moments.
To avoid mishaps, Meghan's solution is to stuff the toe of the heel with padding. Another royal seems to have a trick of their own for dealing with this problem. Kate Middleton, Meghan's sister-in-law, was spotted wearing a pair of non-slip tights by John Lewis.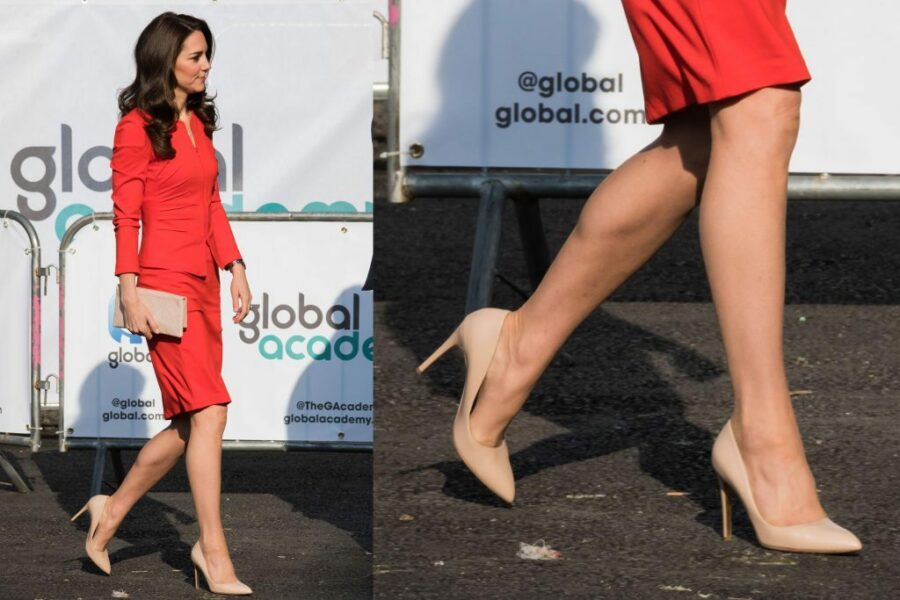 These tights have sticky pads on the bottom of the foot which prevent Kate from sliding in her heels. The John Lewis non-slip tights come in black, tan, and nude. Kate has been photographed time and time again in nothing less than flawless ensembles. She's not only British royalty, but fashion royalty as well.
Even though her glamorous looks are out of budget for most, you can still wear a little part of Kate Middleton with those John Lewis non-slip tights.
At only $7, they're the cheapest ones we've seen so far. Affordable fashion is always appreciated, especially when it's approved by the Duchess of Cambridge!
Most Read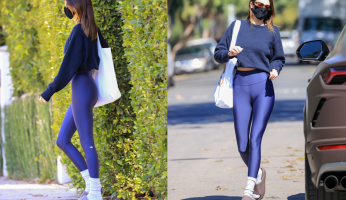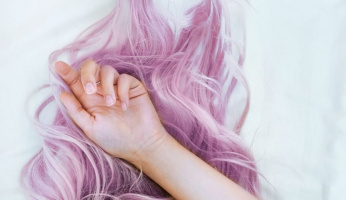 Subscribe to our Newsletter