Try the Morning Routines of Jennifer Aniston, Oprah & More Celebrities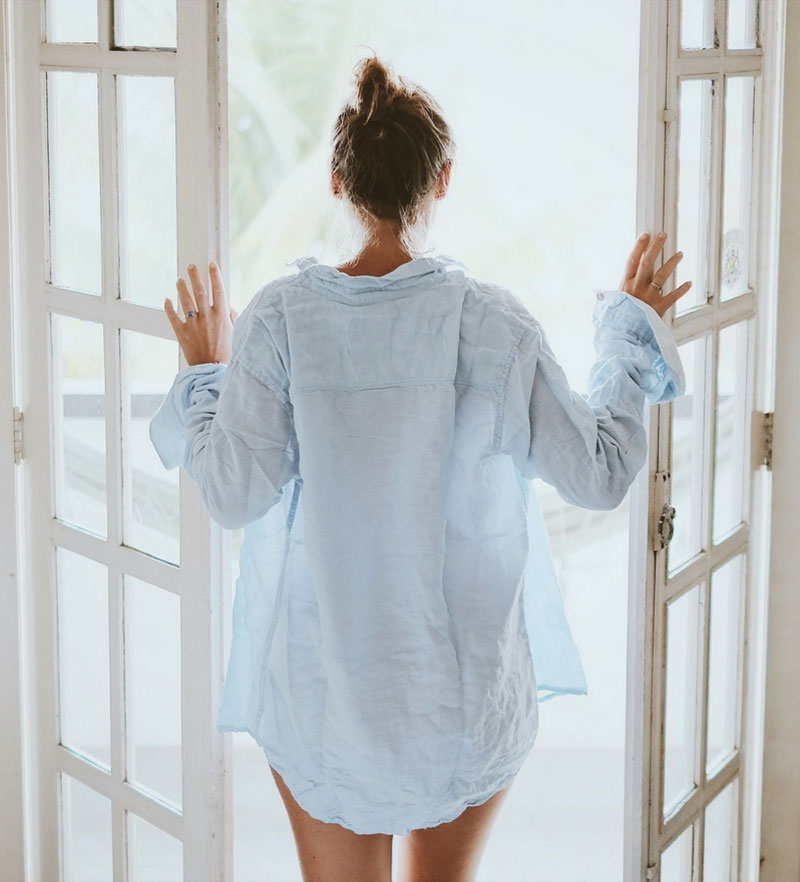 There's something about the new year that's particularly energizing. Perhaps it's the anticipation of a fresh start, new possibilities in the air, or the exciting energy of 'new beginnings.'
At this time of year, you may find yourself feeling like you're in a bit of a rut. Most of us get off track with our goals during the Holiday season, I know I certainly do! Although we often equate this festive season with more energy and assume we get more done, there are actually more distractions: parties, shopping, family get-togethers, and travel. We tend to drink more, eat more and depart from our regular routine. Why not try morning routines celebrities swear by?
It's Always a Good Time For a Change:
While next week may mean 'back to routine' and 'back to work,' when it comes to getting back on track with our goals, January is a great time to make significant changes or commitments. The idea of achieving any big goals at this stage in the year can be a bit overwhelming but much needed as well.
This is the perfect time of year to recommit and refocus!
Have a Morning Routine:
I've always been fascinated by morning routines, and read—and write—about them frequently. See HERE and HERE. For all the research I've put in, you'd think I'd have my own down to a science. I'm fine with it, to an extent: I wake up around 6:45 a.m., alternately chug water and coffee, get my kids ready for school while I make scrambled eggs or oatmeal, then get ready for work. Very basic. But in the interest of self-improvement, I challenged myself to test out the routines of some celebs to see if I could add anything to my own morning to increase my productivity or overall well-being. Maybe you want to start next week with a new routine too?
OPRAH WINFREY
The Gist: Winfrey told The Hollywood Reporter that while she doesn't use an alarm to wake up, she normally rises between 6:02 (?) and 6:20 a.m., when her dogs want to go outside. After brushing her teeth and letting the dogs out, she makes either a chai or skim cappuccino, followed by a trip to her home gym. There, she'll do 20 minutes on the elliptical, 30 minutes of walking on the treadmill and sit-ups. Then, she meditates for ten to 20 minutes, depending on how much time she has. Breakfast is medium-boiled eggs with multigrain toast, eaten around 8:30 a.m. while she goes through her schedule for the day.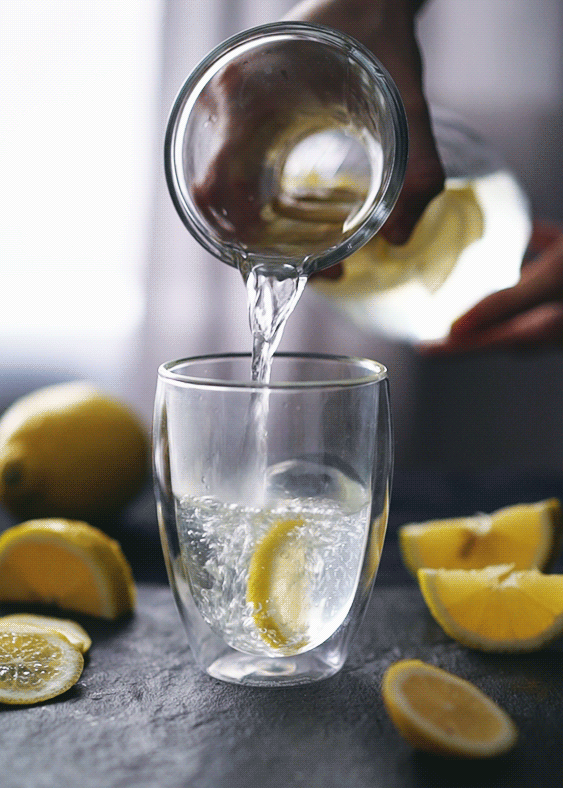 JENNIFER ANISTON
The Gist: Aniston told Well & Good that when she's working, she wakes up at 4:30 a.m., but when she's not, she wakes up at 8 or 9 a.m. After drinking a cup of warm water with lemon, she washes her face, moisturizers with THIS lotion and meditates for 20 minutes. Next, breakfast: "Usually I'll have a shake, with some sort of pure protein, then bananas, blueberries, frozen cherries, stevia, a vegetable mix of dynamic greens that goes in there, maca powder and a little cacao," she told the publication. Post-breakfast, it's time for a workout – half an hour of spinning followed by 40 minutes of yoga with a trainer.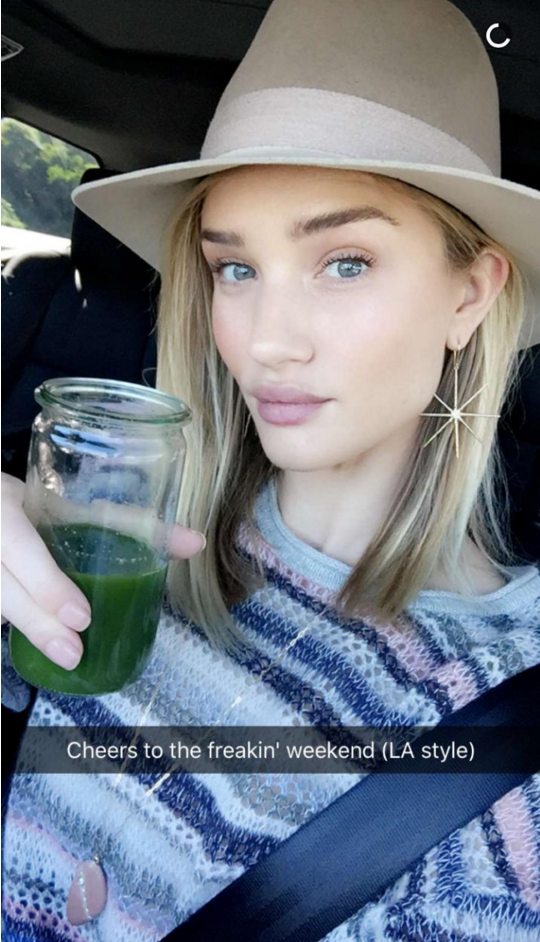 ROSIE HUNTINGTON-WHITELEY
The Gist: After waking up at 6 a.m., the supermodel told Harper's Bazaar that she spends some time cuddling with her dogs in bed. After doing a morning skin-care routine, she chugs a bottle of water and starts making coffee (which she says she's useless without). "For breakfast, I'll have scrambled eggs on toast or yogurt with a handful of granola—preferably paleo—with some mixed berries, and maybe a breakfast muffin (also paleo) with a green juice," she told the mag. Then, she goes back to bed with the dogs to scroll through emails and catch up on the news. Finally, before leaving the house for work or errands, Huntington-Whiteley spends ten minutes picking out an outfit, which she says is often jeans and a T-shirt with a blazer and booties.
VICTORIA BECKHAM
The Gist: The designer's morning routine is—shall we say?—intense. First, she wakes up at 6 a.m. Before eating anything, she has two tablespoons of apple cider vinegar. Then, per Hello!, she makes a smoothie for herself and her four kids—chopped apple, kiwi, lemon, spinach, broccoli and chia seeds, blended in her NutriBullet. She also works out not once but twice. In an interview with The Times, Beckham revealed that she'll first do an hour in the gym before breakfast with her kids. After taking them to school, "I'll then fit in another hour's workout before I go to the office. I'm very disciplined, I have to be. It's really the only time in the day I get to myself." Uh, disciplined seems like an understatement, Posh.
RELATED: The Health Drink That Celebrities Like Jennifer Aniston Swear By
Shop the Post:
JavaScript is currently disabled in this browser. Reactivate it to view this content.
Most Read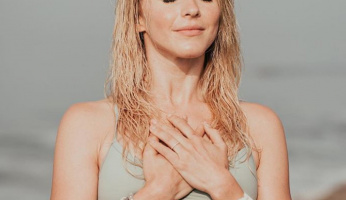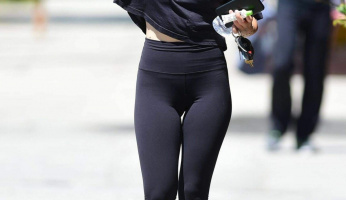 Subscribe to our Newsletter